Description
Sharing Destash Packages. These packages are a result of work that Robin did while she was visiting. Each package has lots of goodies and varies between each package. There may be some duplicates in some of the packages and then there may only be one of an item that is found in a package.
There four different price points.
Video showing What is inside each package..
The first destash is $5.00 and weighs about 3 oz. A smaller zip bag filled with paper flowers, buttons, paper, cards and more.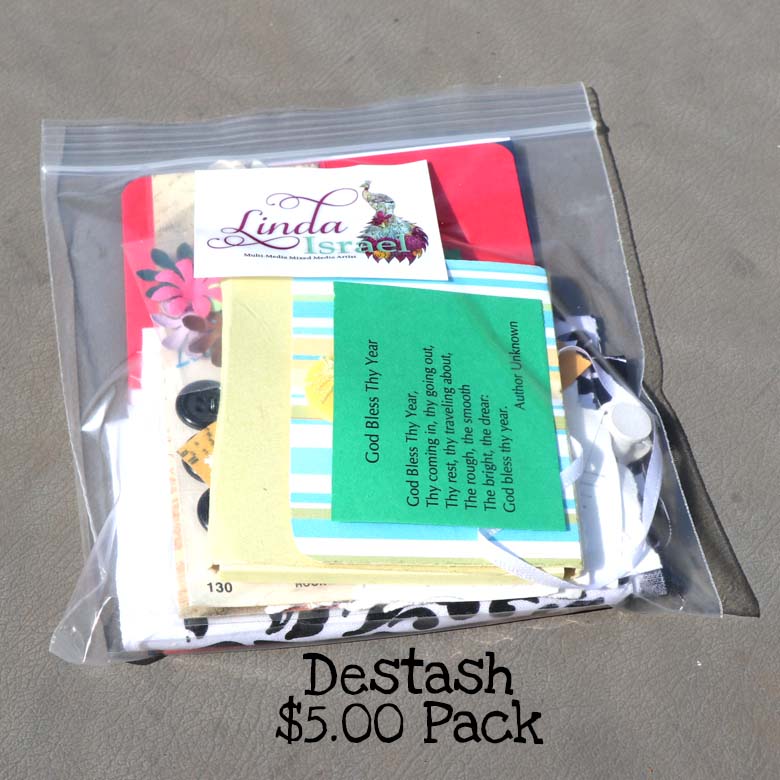 Next are the  $8.00 Destash items that weigh about 4.5 oz. This package has lots of paper flowers, paper straws, greeting cards and more.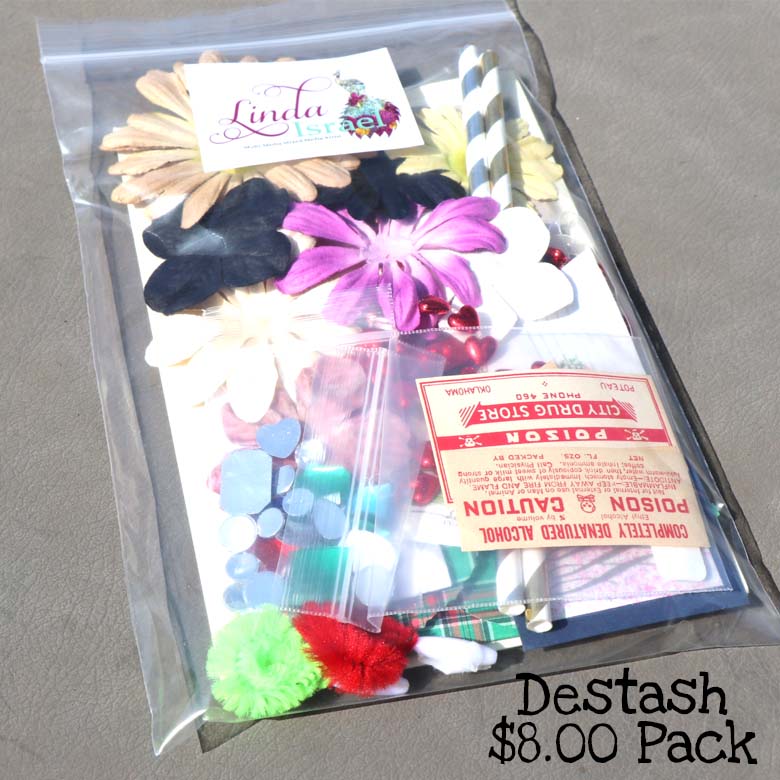 A $10.00 Destash Packages that weighs about 6 oz. This is a 6 x 9 zip lock bag filled with lots of goodies, including a pack of 10 colored pencils. Lots of fun goodies that I think would make a great gift.
There are $15.00 Destash Packages that weigh about 10 oz. These packages are prima clear paint buckets that are filled to the brim with all kinds of goodies. Once the paint buckets were emptied Robin said, lets use those to create a new package. So, I thought sure why not, these are super cute, someone will love having them.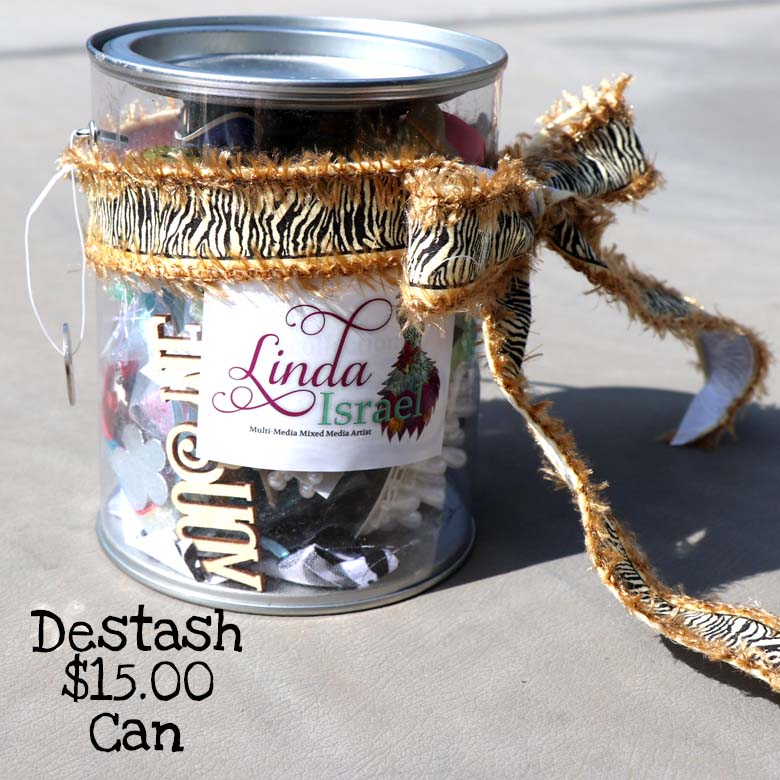 These Destash Packages would be a great gift to someone who would like to add a few items to their stash for fun and creative projects. Use some of these items in junk journals or mixed media projects.
Have fun using the items to create or make up gifts to send to others. Be inspired to create!
Make sure to check out the Friendly Junk Journal People Facebook group. Of course, you are welcome to join the Friendly Junk Journal People Facebook group. The group is growing daily and we are a friendly group willing to help each other and encourage each other.