Description
The Steampunk Printed Fabric was created using digital images of gel prints I created. The designs in each color block are a stencil design that I offer in my shop.
Printed area measures 15 inches wide by 10 inches tall. There is at least a two inch white border around the printed area. Printed with a direct to garment printer on 100% cotton.
Use your sewing machine to add zig zag stitches around each color block, as seen in the example below.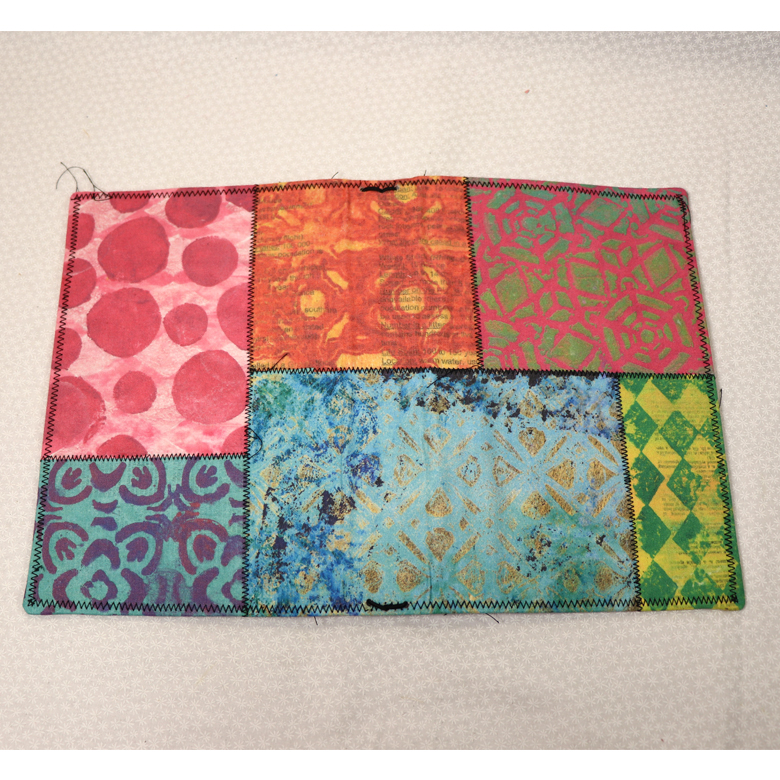 The Steampunk Printed Fabric piece is designed to create a journal cover. The following tutorial shows how I use the same size of fabric to create a midori cover.