Description
The Mini Junk Journal and Stencil Bundle is a thank you to my friends and followers for coming to the Premier YouTube Mini Sea Breeze Junk Journal Tutorial. While I'm away on Vacation I thought I would offer a special deal.
Use the drop down menu to select the journal you would like using the numbers on the photo as reference. Pick one of these mini junk journals and at checkout use the comment field let me know which stencil you would like. Artistic Stencil Club, Creative Boxes Stencils are excluded. Normally one of my mini journals would be $15.00 and the average price of my stencils is $10.99. So for both that would mean this would cost over $25.00. So until all ten are sold the special is buy the mini journal and stencil bundle for $16.99, Save nine dollars. Save more if you are a Subscription Box holder, Stencil Club Member, YouTube Donator Member.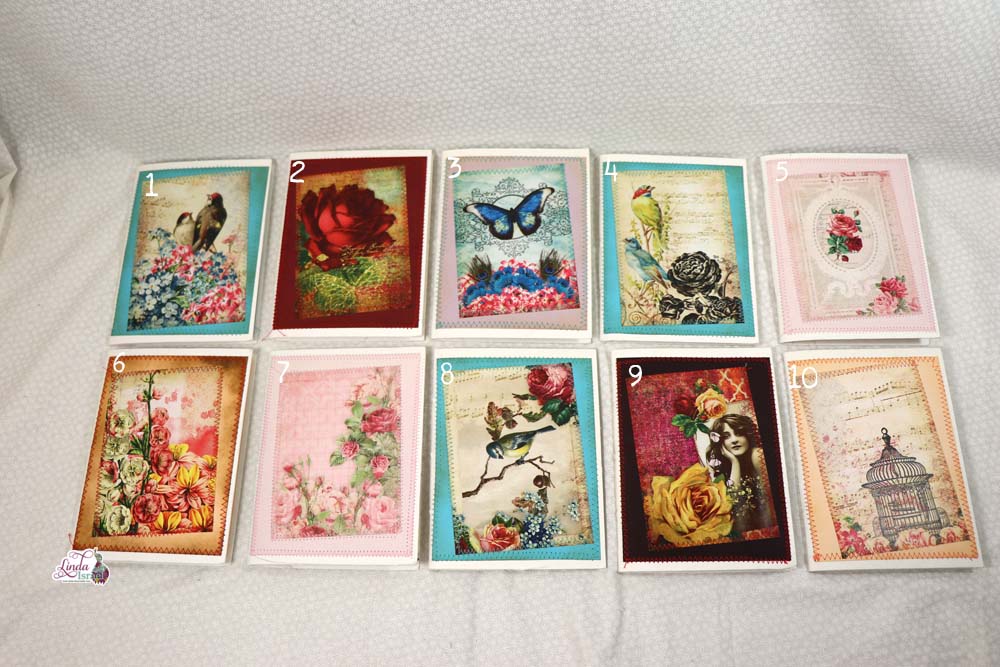 CLOSED – Once all ten journal have sold by Sept 22nd then a name will be selected to win a mini journal made during the live premier video. Winners will be announced Sept 23rd during the live stream on YouTube.
Wait there is more! Everyone who creates a user account on my website and then leaves a comment on the Mini Sea Breeze Junk Journal Tutorial blog post or on the YouTube video will be entered to win the second Mini Sea Breeze Junk Journal. This winner will also be announced on Sept 23rd during the live stream.
Make sure you follow me on YouTube to get notifications when I upload a video or go live.
Earn a discount by purchasing any of the following products.