Description
Garden Tea Party Creative Kit is filled with lots of fun items to create Junk Journals. Use this kit to create a junk journal or other projects. With well over 150 pieces you will find lots to work with and to be inspired to create your own junk journal.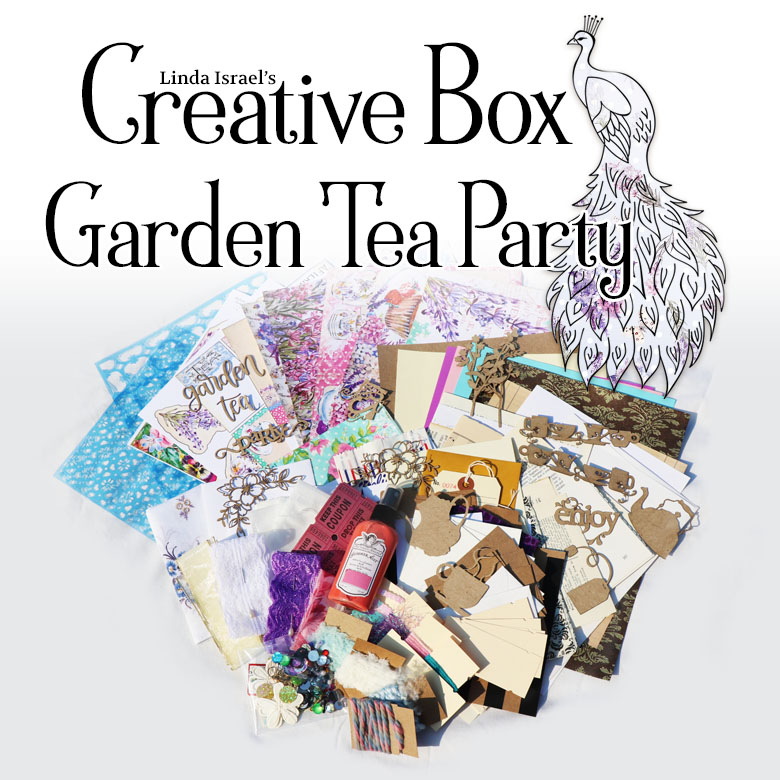 Formerly a subscription box, this kit is now available for a one time purchase.
The items included in this subscription box are exclusive to this box and can't be purchased separately. Well Over 150 pieces included in this subscription box.
Including:
Journal Kit Featuring Garden Tea Party images from Calico Collage and hand drawn designs by Linda Israel, 8.5 by 5.5 with 24 pages ready to decorate.
Calico Collage Ephemera, featuring tags, words, journal cards, and other Fussy Cut Items.
Three Linda Israel Stencils 'Garden Tea Party' exclusive to this subscription box. Three designs between two 8.5 x 11 inch stencil sheets
One bottle of Tattered Angels Glimmer Mist.
Linda's hand-picked goody pack, featuring: 16 Garden Tea Party Themed Laser Cut Chipboard Pieces, Fibers, Fabric, Music Pages, Dictionary Pages, Book Pages, envelopes, blank journal cards, full sheets of paper, embellishments, charms, paperclips, sequins, rhinestones, beads, and more. More than 150 pieces!
Video flip through of all the Garden Tea Party Items.
Live Stream using the Garden Tea Party Subscription box to create a junk journal will be featured July 26th at 3:45 pm Central Standard Time.
All the Garden Tea Party Items.
Make sure to check out the Friendly Junk Journal People Facebook group. Of course, you are welcome to join the Friendly Junk Journal People Facebook group. The group is growing daily and we are a friendly group willing to help each other and encourage each other.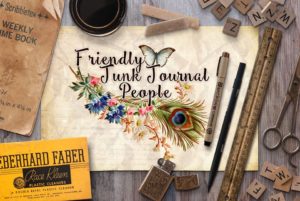 Rubber Stamps Created by Linda Israel. Made in Yukon, OK, USA. Each stamp is made when ordered, this can take 5 to 10 days for each stamp to be made before it is shipped.
Earn a discount by purchasing any of the following products.