Today I'm Creating Journal Spots with Stencils. During one of my live streams I showed a technique of masking a page and using stencils to create a journal card with a stenciled pattern and a journal page with a white space. Thinking back about that technique caused me to create two sets of four label stencils for the purpose of creating journaling space. Enjoy the Tutorial.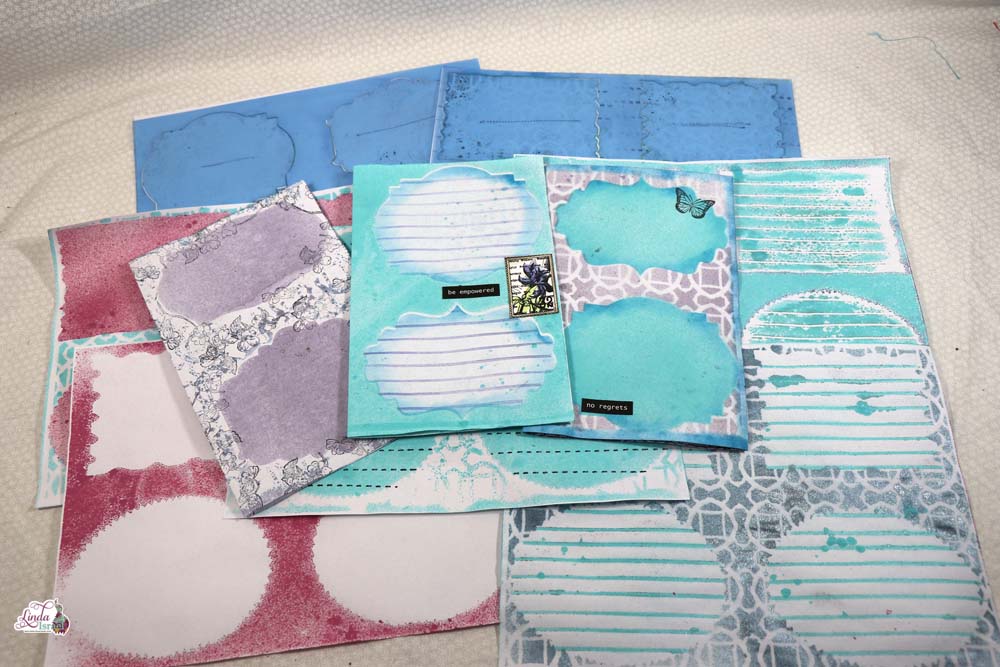 Creating Journal Spots with Stencils Tutorial Video.
Supplies used for the Creating Journal Spots with Stencils project
Creating these Label Stencils was a way for me to add a shape for a journal space. I could also use the stencils to create shaped journal cards, just trace onto prefered paper.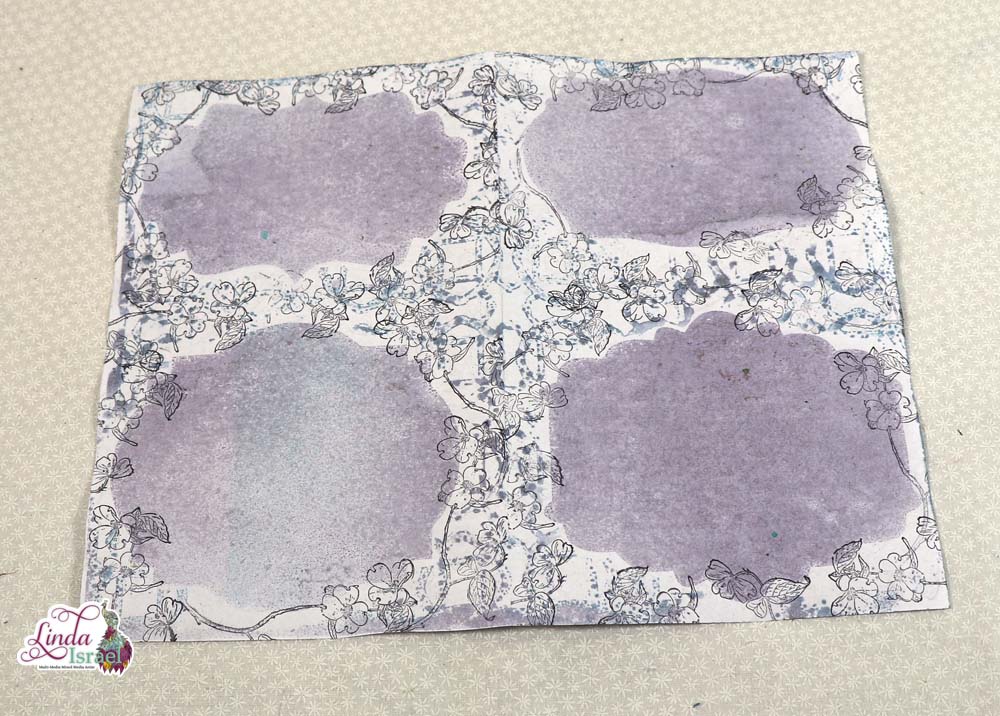 Try layering the Label Stencils with other stencils like the November Stencil Club or The Journal Lines other favorite stencils.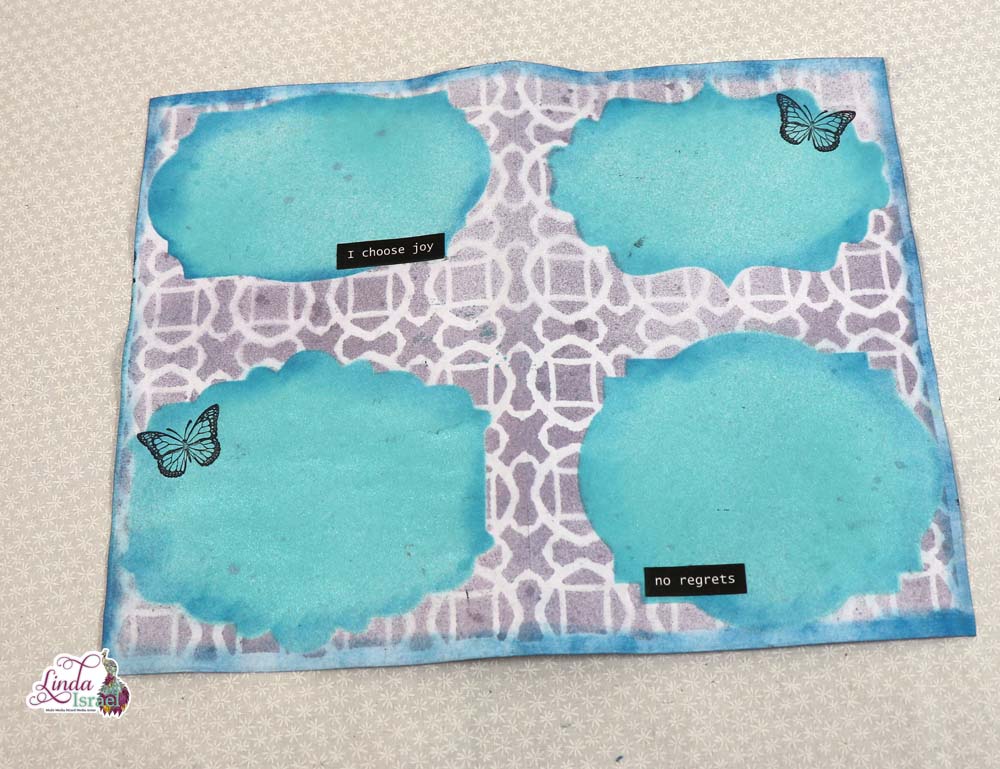 Use the masks after spraying through the Label Stencil to add a different color and pattern with another stencil.
I had a lot of fun playing with these pages. Once the designs are created I then used an oval blending tool to add a little more definition to each label.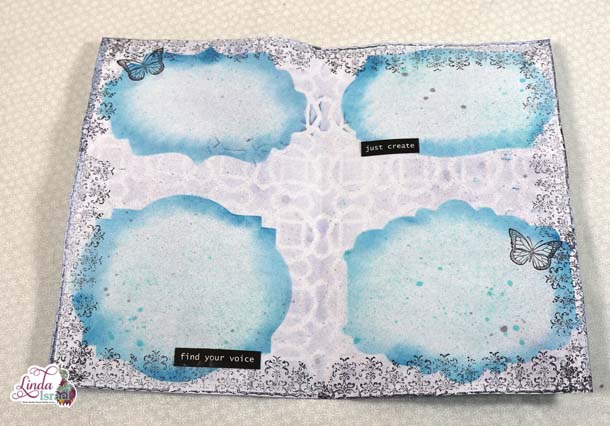 On another page I used the Flowering Branch to add a pattern around each label. These Label stencils are going to get a lot of use I can already tell.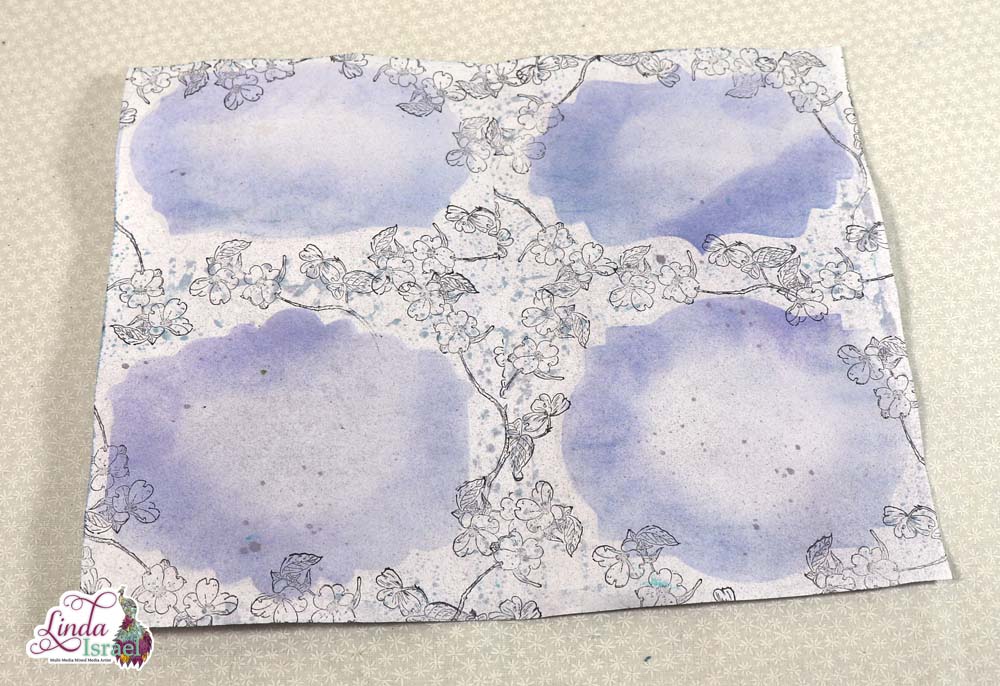 How would you use these Label Stencils in your projects?
Make sure to check out the Friendly Junk Journal People Facebook group. Of course, you are welcome to join the Friendly Junk Journal People Facebook group. The group is growing daily and we are a friendly group willing to help each other and encourage each other.
Interested in any of the projects Linda has created? Please feel free to contact her through her website. Here is her shop, a lot of items featured and add more weekly.
Keep updated on her posts by following the blog by creating an account.  Follow Linda on her Facebook Page or on Instagram for updates that may not be shared on the blog.
Thanks so much for stopping by the blog today to see Creating Journal Spots with Stencils.