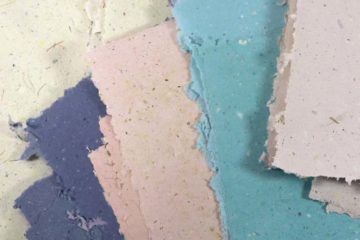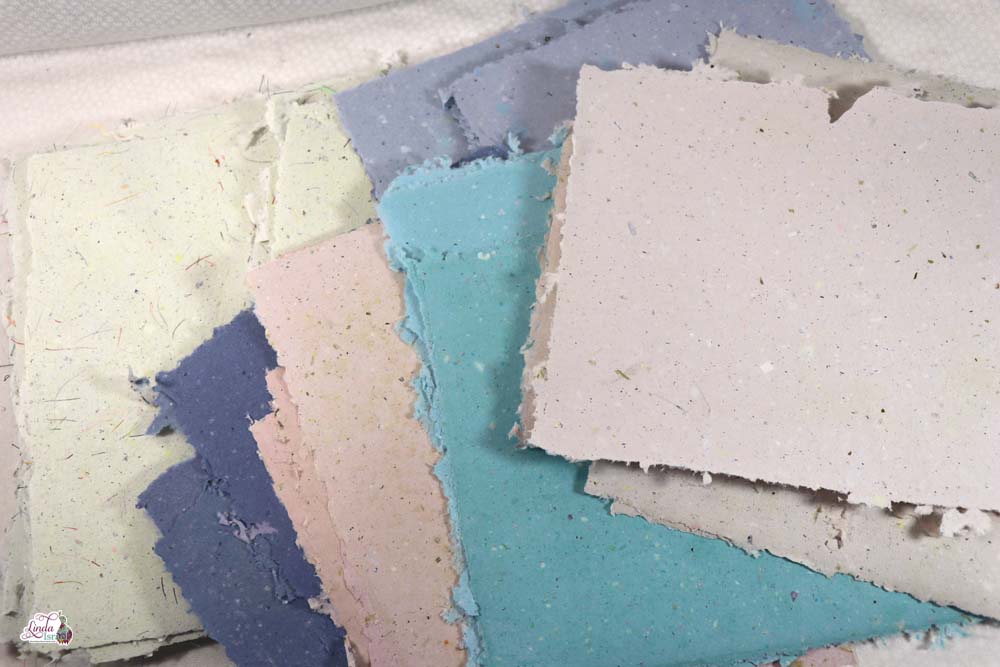 Sharing a Handmade Paper Tutorial with you today. Upcycling or recycling papers into handmade papers is a great way to reduce waste. Instead of throwing out those papers save a batch to make your own papers.
Handmade Paper Tutorial Video.
Supplies used for the Handmade Paper Tutorial
Shredded papers, These can be junk mail, old bills, misprinted papers, scraps of paper, scrapbook paper, if it is paper you can use it to create new paper.

Purex Sta-Flo Liquid Starch

is good to use if you plan to use other than recycled paper.
Tub to hold water I use two one for soaking the shredded paper and the second for the pulp bath.
Blender, Mine is from a thrift store.
Paper Deckle frame set. Mine is handmade by me and the inside measurement is 8.5 x 11 inches and I'm working with a local contractor to create more to offer in my shop.
Cotton Fabric cut or torn into 10 x 15 inch pieces – big enough to cover the deckle and use to hold the new handmade paper
Towels and sponges to soak up excess water.
Iron or Garment Press. I happened to use a commercial garment press that we no longer use at our shop WeEmbroider.com.
Pressing cloth or Craft Sheet
The method I used for this Handmade Paper Tutorial was first I shredded paper. Some of the papers were already shredded and some I did myself. If you want to start with more white papers, then be selective in your paper shredding.
Many years ago I worked for the IT department read more