Today I'm sharing a Fussy Cut Bingo Swap Card Tutorial. One of my Facebook group is having a swap and I decided to join in the fun. Using digital images from Calico Collage, some scissors, and a few other supplies I made bingo cards in under ten minutes. You can make these too.
Fussy Cut Bingo Swap Card Tutorial Video.
Supplies used in the Fussy Cut Bingo Swap Card Tutorial.
Let's get started on this Fussy Cut Bingo Swap Card Tutorial. Begin with selecting digital images. Next crop the fussy cut images you want to use and print at a size that will fit your bingo card. In my case, I made the smaller images about 2.5 x 3.5 inches.
The images were printed on standard copy paper using a laser printer. Use what you have, or you can even send the images to a print shop. Trim the images from the paper.
For the bingo cards, these were printed four to a page and these measured about 4.5 x 3.75 inches. Cut cardstock for the card base slightly larger than the images. Or you can print the images on cardstock and not have to mat the images.
Select an image for the focal point and fussy cut. If this were going to be a pocket in a journal I would either print on cardstock or glue another piece of paper on the back to make it stronger. Since this is a journal card and won't get as much pulling items in and out I left it at the copy weight paper.
Add distress inks to the edges of all the papers. Adhere the bingo card to the base with the Best Glue Ever. Layer the fussy cut element in the corner and then sew around the outside of the bingo card, catching the fussy cut element on two sides.
Apply Tulip Dimensional glitter paint to the image to highlight areas that you want to sparkle.
Place the journal card in the tuck spot and you are done! It took me longer to write this blog post than it did for me to create one of these cards it goes that fast!
Have fun making your own after seeing this Fussy Cut Bingo Swap Card Tutorial. Maybe even join a swap or two. 🙂
A great way to support me, and continue to see more tutorials and inspirational projects from me is to check out my Patreon account. When you give me your patronage you will get this exclusive digital download featuring art I created that has now been made into a digital journal kit.
Make sure to check out the Friendly Junk Journal People Facebook group. Of course, you are welcome to join the Friendly Junk Journal People Facebook group. The group is growing daily and we are a friendly group willing to help each other and encourage each other.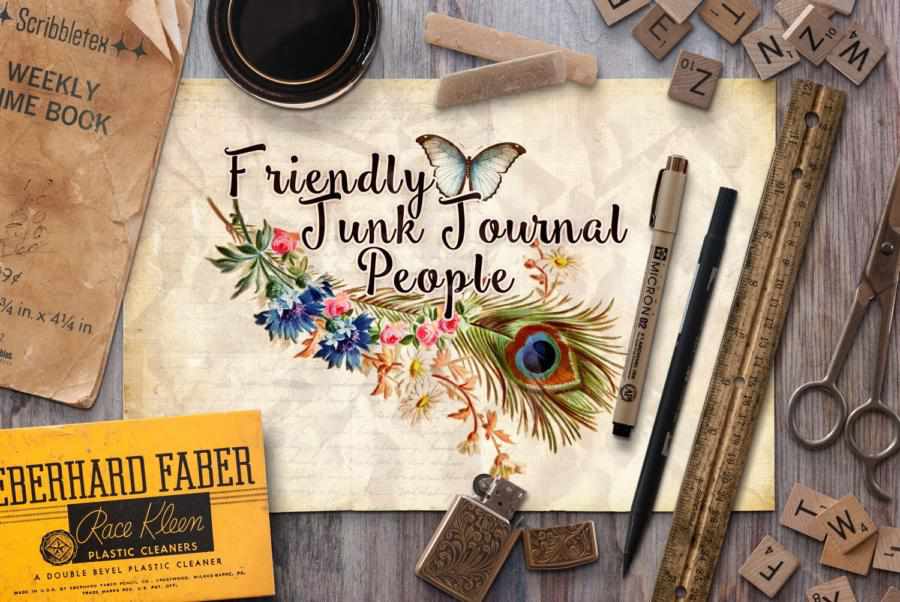 Interested in any of the journals I created? Please feel free to contact me through my Facebook Page. Here is my shop, I have a lot of items uploaded and add more weekly.
Keep updated on my posts by following me. Follow my blog with Bloglovin. Or Follow my Facebook Page or on Instagram for updates that may not be shared on my blog.
Thanks so much for stopping by my blog today to see the Fussy Cut Bingo Swap Card Tutorial.