Over the page Notepad Tutorial is a great way to add writing space to a journal. This removable stack of papers adds a pretty collection of papers to write upon.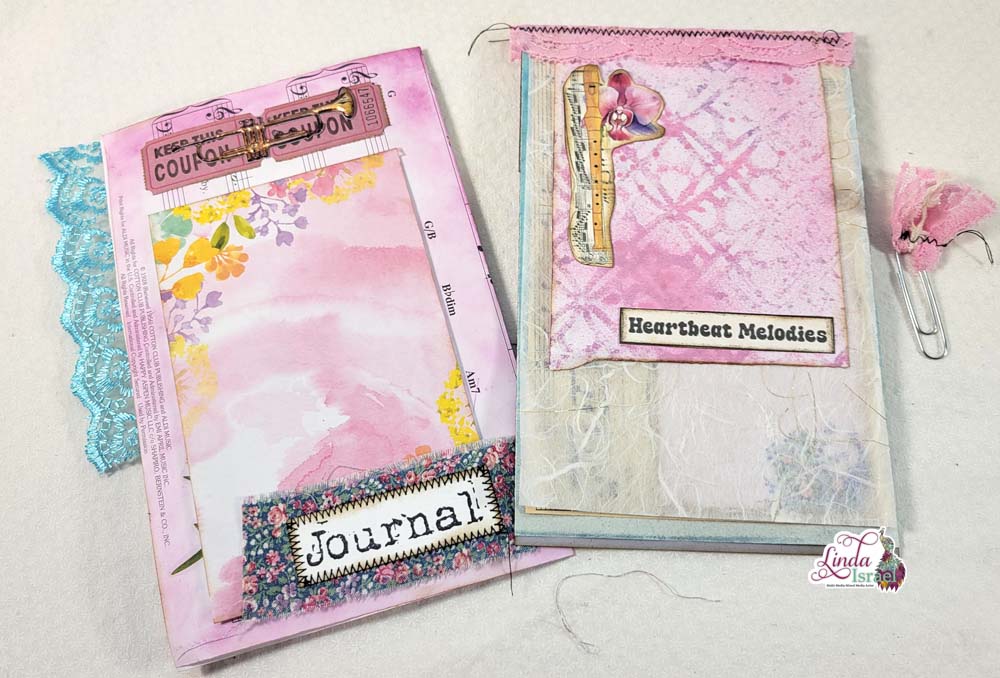 Over the page Notepad Tutorial Video
Supplies used.
Cardstock Measuring 5.25×11 inches
Misc scrap papers
Scrap of Lace
Tear Off Note paper
Washi Tape
Fabric Strip
Tickets
Music Instruments Stickers (Dollar Tree)
Sewing Machine
Acrylic Block
Paper Doily
Altered paperclip
Lace scraps

Select a piece of cardstock for the notepad base. In my case I used a 5.25×11 inch piece of paper. Score the top edge so that it is shorter than the height of your page, I scored mine at 8.25 inches.
Dig through your stash and pull out papers that you like. Sheet music, Tattered Angles Dyed Paper along with other papers give a great variety.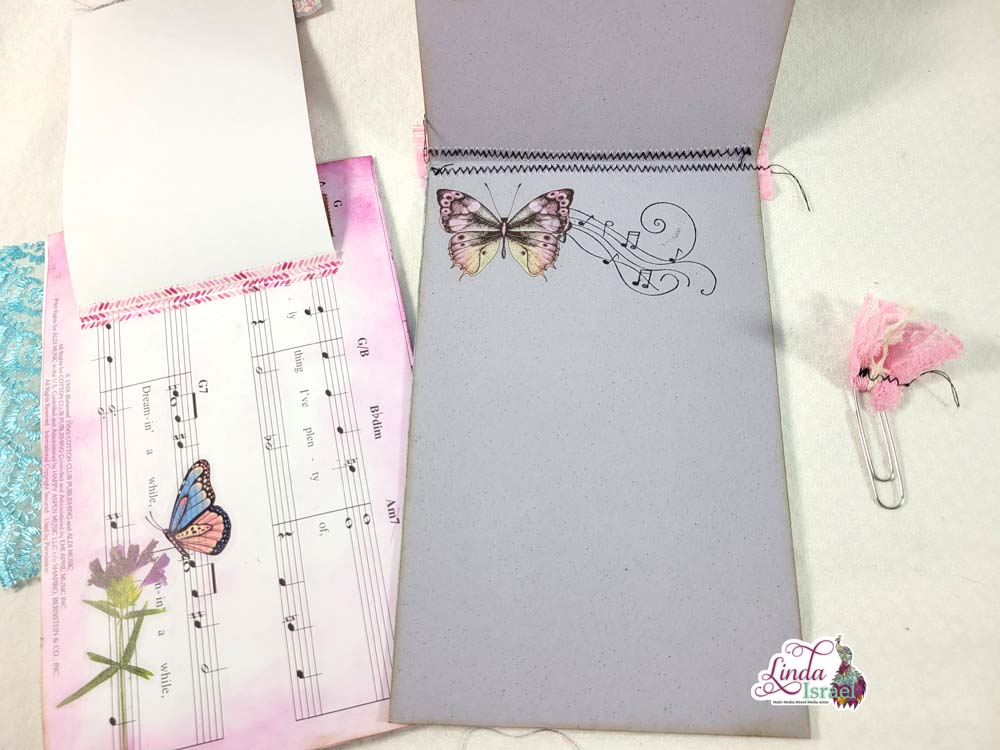 Stack the papers along the score line, but not over the score. These can be glued or use a paperclip to hold them in place. Once all the papers are stacked add a piece of lace and then sew along the top of the stack.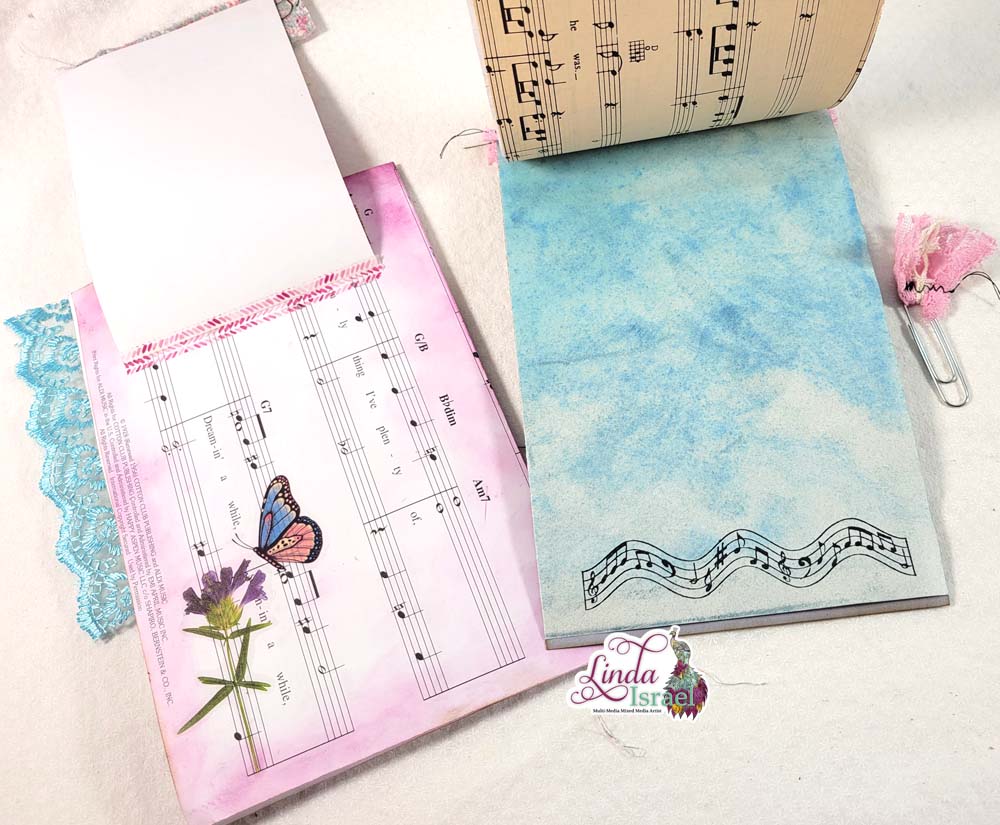 Add decorations to the page, like stickers and stamps.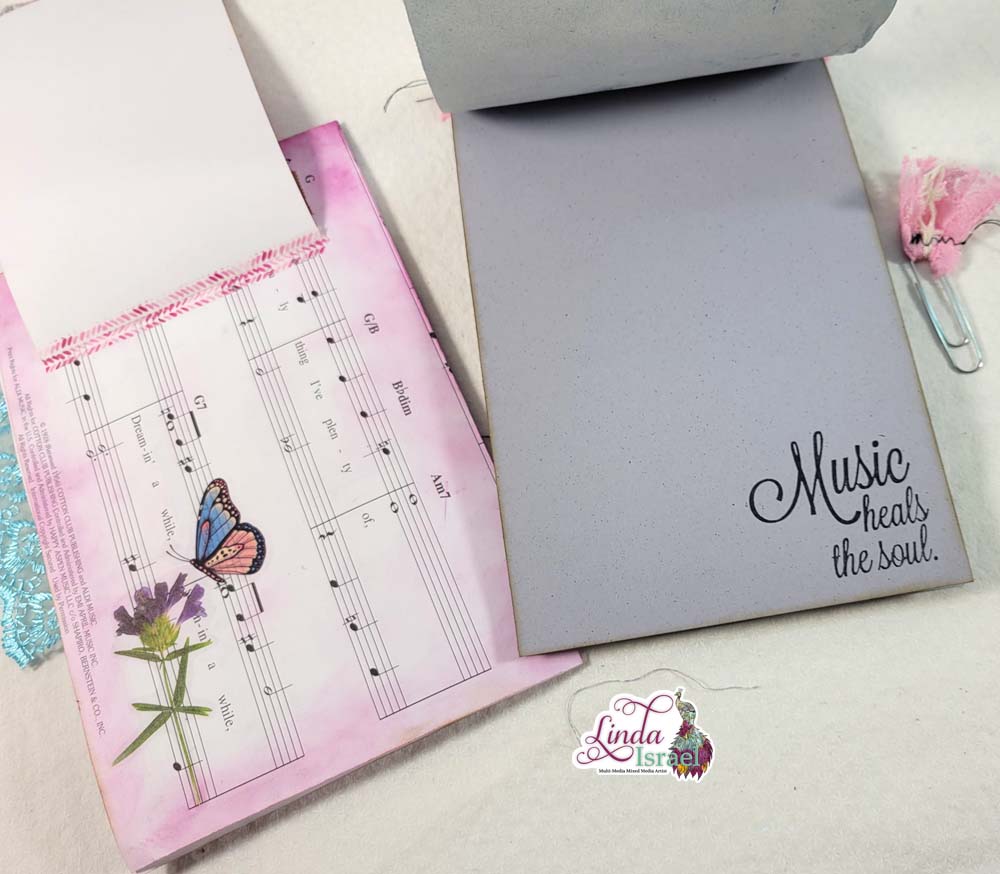 Decorate the base page with distress ink and a page from a tear off notepad. Attach the notepad paper with washi tape. A great way to use up that stash of washi tape! If you don't have washi tape, you could always use a strip of paper. Further decorate by layering the word Journal over a scrap of fabric in the lower right corner.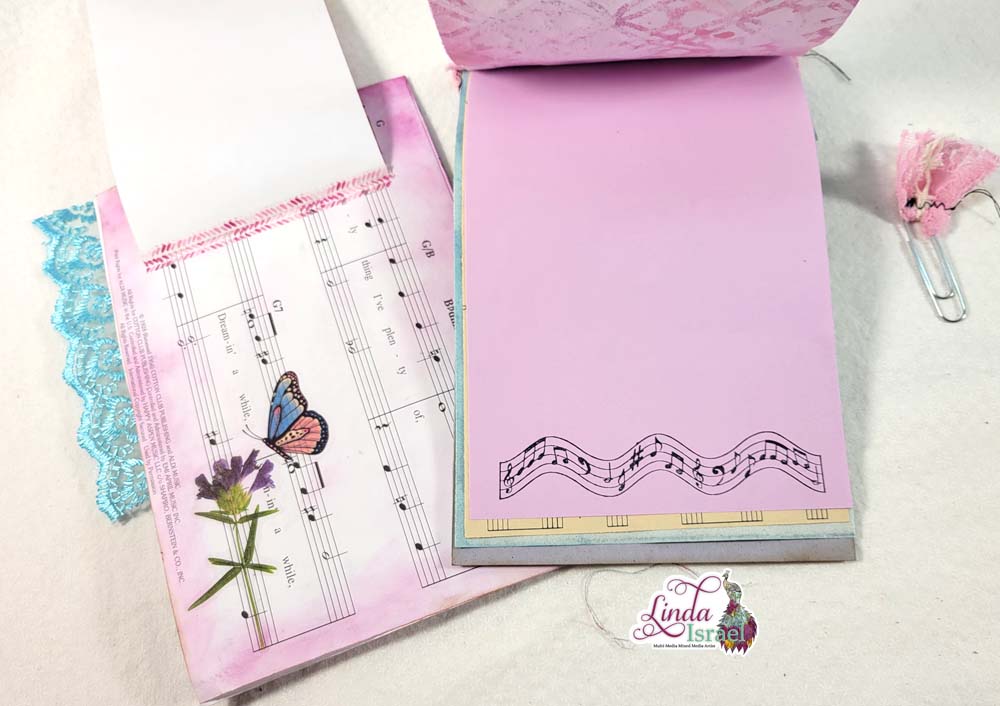 Create an altered paperclip with scraps of lace. I like sewing the lace so that it stays flat and doesn't add too much bulk to my journal.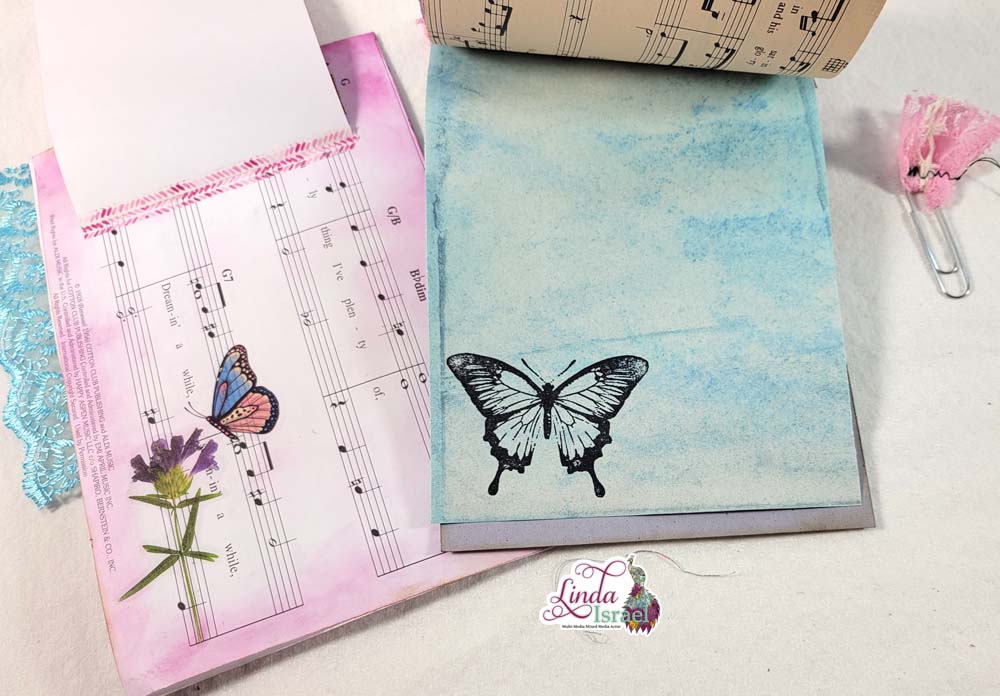 Slide the notepad over the page and secure with the altered paperclip.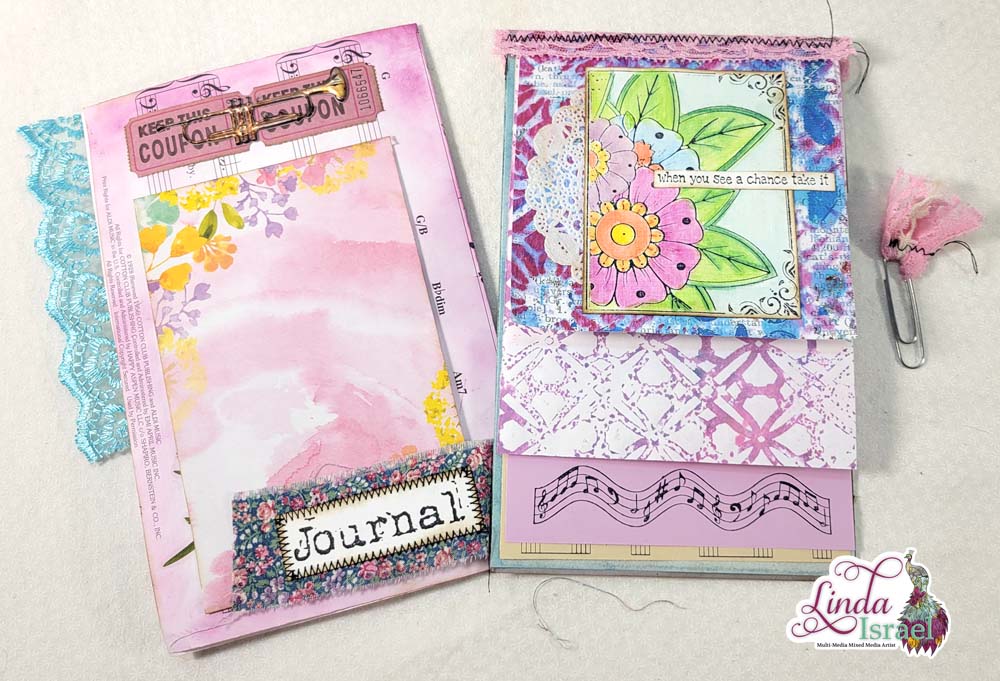 Was the Over the page Notepad Tutorial helpful to give you ideas of adding more writing space? Once you start making these you can see how it would be easy to just spend a day creating these notepads to add to other journals.
Make sure to check out the Friendly Junk Journal People Facebook group. Of course, you are welcome to join the Friendly Junk Journal People Facebook group. The group is growing daily and we are a friendly group willing to help each other and encourage each other.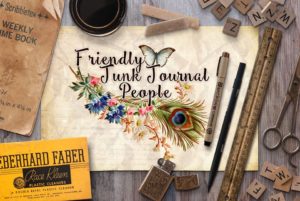 Interested in any of the projects Linda has created? Please feel free to contact her through her website. Here is her shop, a lot of items featured and more added weekly.
Keep updated on her posts by following the blog by creating an account.  Follow Linda on her Facebook Page or on Instagram for updates that may not be shared on the blog.
Thanks so much for stopping by the blog today to see the Over the page Notepad Tutorial.