Today I'm sharing a Floating Pocket Tutorial with you. This is a great way to add additional ephemera and writing space that can be moved around in a journal. Use up those book pages and create a few for your journals.
Use the tutorial and make your own and join in on the Friendly Junk Journal People Facebook group challenge. Take a photo and post it in the event to win a $10 off coupon to my shop.
Floating Pocket Tutorial Video
Supplies Used for the Pocket
Grab any size book page for this project. The bigger the page the bigger the pocket. Linda had fun making narrow pockets that could hold book marks.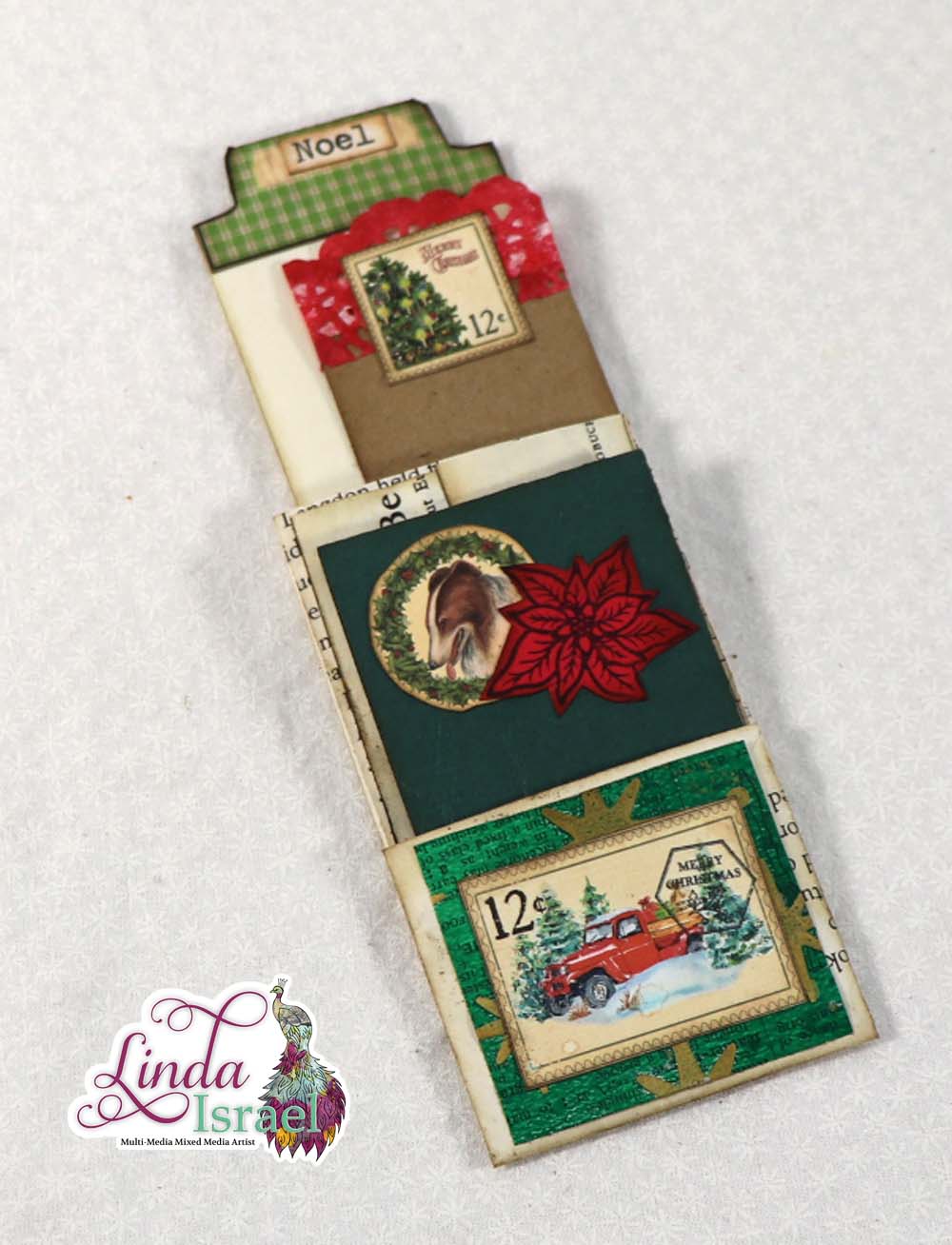 After creating the shell of your floating pocket, using pieces of scraps of paper. Linda chose to use gel print scraps that she had created.
You can also create something that can be placed at the top of your floating pocket. Linda took a piece of a paper bag, stamped with a stamp from the Journal QT with black archival ink.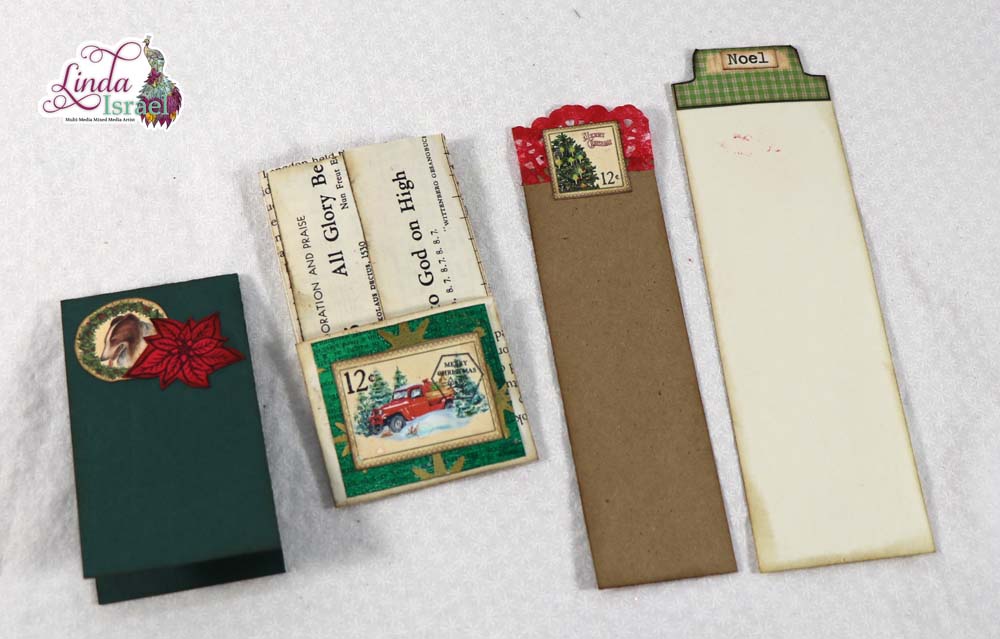 Because this is a floating pocket you will want to decorate the back. Taking scraps of her gel print and another that she had sprayed with Tattered Angels Glimmer Mist. Linda then layered them on the back and glued some digital images from Calico Collage and some stickers.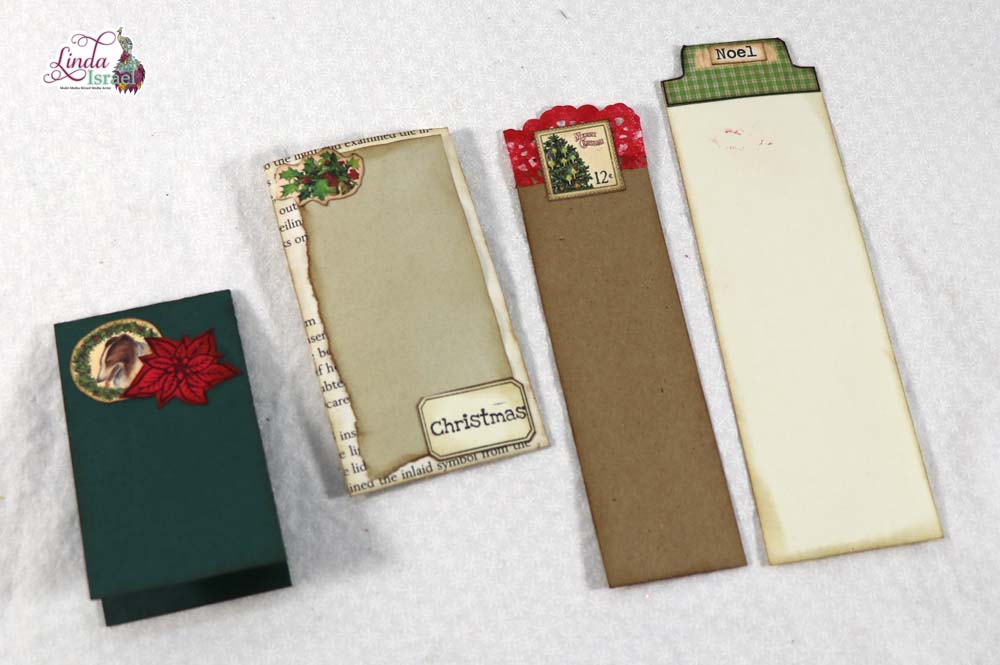 Using a scrap of paper grocery sack is a great way to add writing space. For her large folded tag, using the Mistletoe stamp with the archival jet black ink, stamped the outside and inside. The Christmas Bow stamp was created with gold embossing powder on red paper.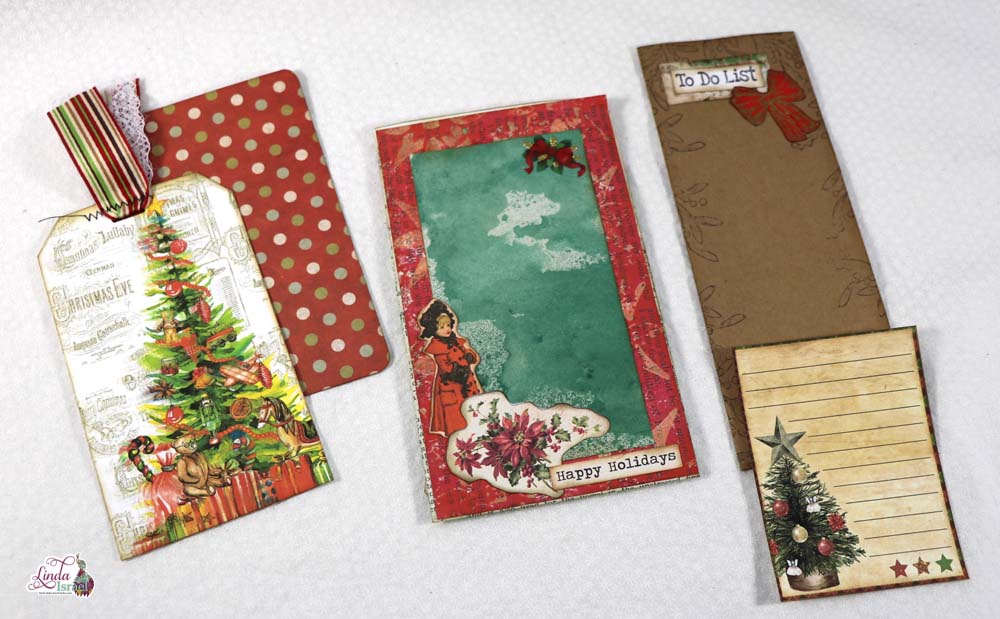 Go ahead and add your embellished book marks and tags. You can decide to have two or three pockets it's all what you want to do!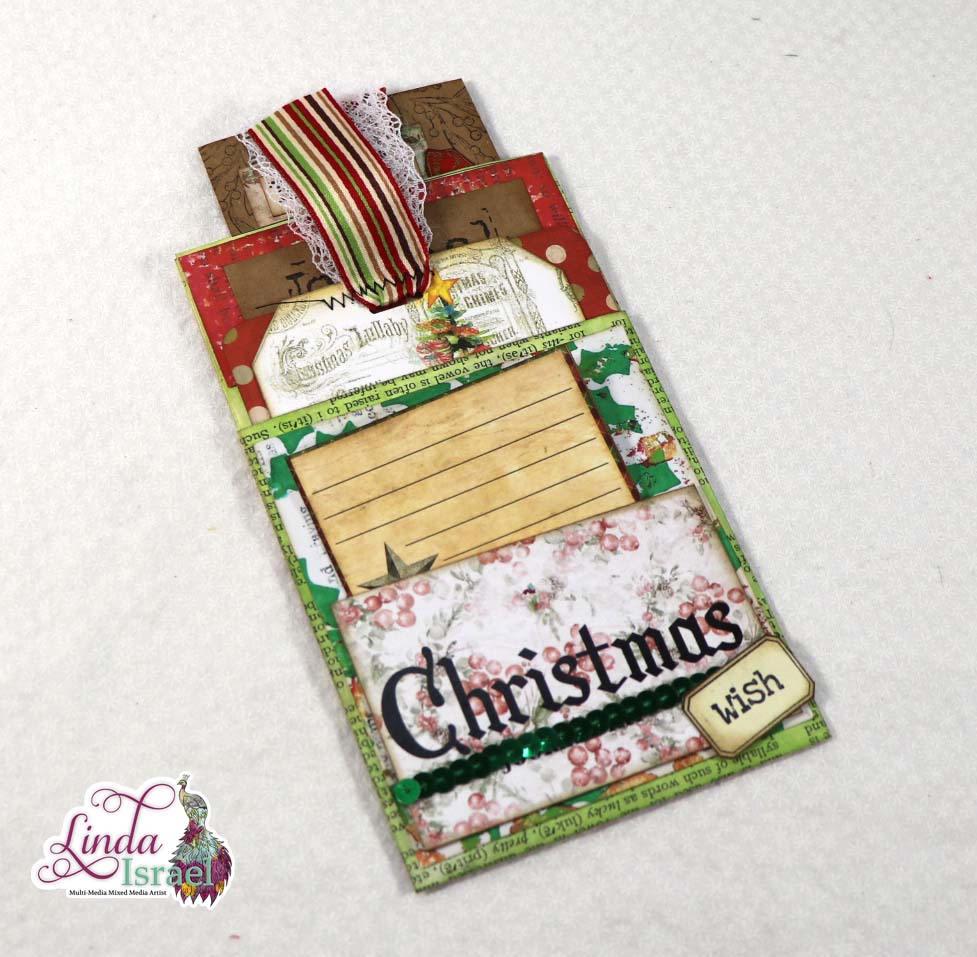 Have some fun and be creative!
Robin Fennessy 
Visit the Friendly Junk Journal People Facebook group. Of course, you are welcome to join the Friendly Junk Journal People Facebook group. The group is growing daily and we are a friendly group willing to help each other and encourage each other.

Interested in any of the projects Linda has created? Please feel free to contact her through her website. Here is her shop, a lot of items featured and more added weekly.
Keep updated on her posts by following the blog by creating an account.  Follow Linda on her Facebook Page or on Instagram for updates that may not be shared on the blog.
Thanks so much for stopping by the blog today to see the Floating Pocket Tutorial.