Today I'm sharing an Altered Paperclips Tutorial. This October Challenge in the Friendly Junk Journal People Facebook Group. Altered paperclips are a great way to attach items in your journal that you can remove.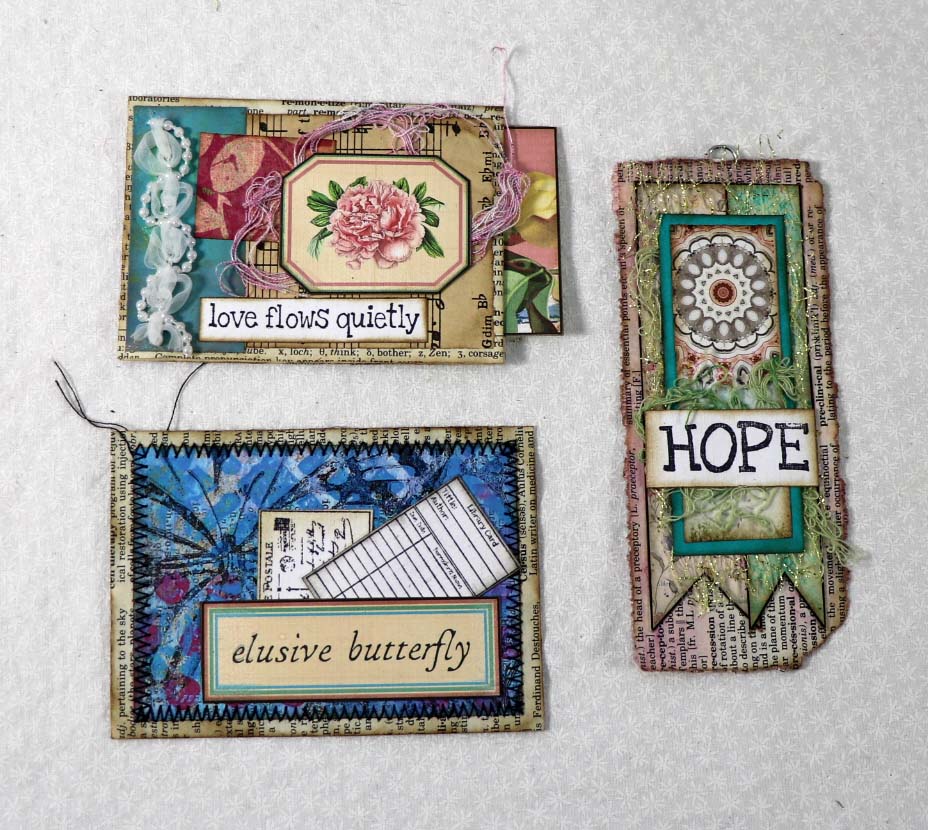 Live Creating Altered Paperclips Video on YouTube. In this video I'll show different ideas of how to create these paperclips as well as how to laugh at technology! LOL
Supplies Used:
Scraps of paper

Fabric strips

Sewing Machine
Some of the easiest altered paperclips are using fabric and fibers. In the examples below the fabric and fibers were pulled through the paperclip and then machine stitched. If you don't have a sewing machine, these could also be hand sewn, glued or even stapled. Think creatively and find new ways to create your own version of Altered Paperclips.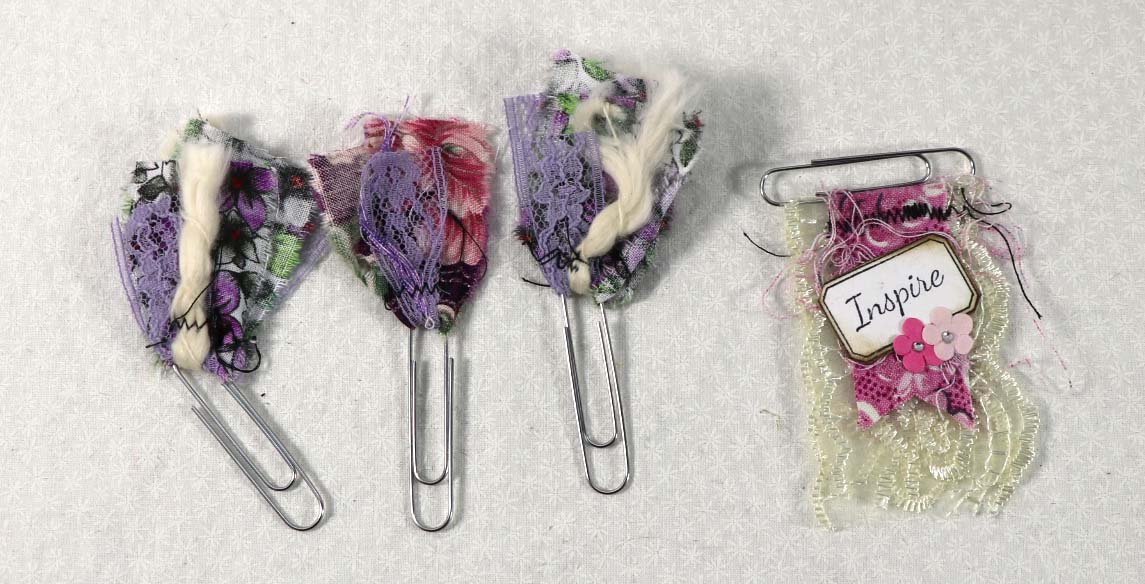 Layers of paper is another way to create these paperclips. Use up those scraps you have to create unique looking paperclips. Rubber stamps can help add more charm to these as well.
Tip – use a black marker to draw a line around the edge to define the pieces, like the paperclip in the lower left corner.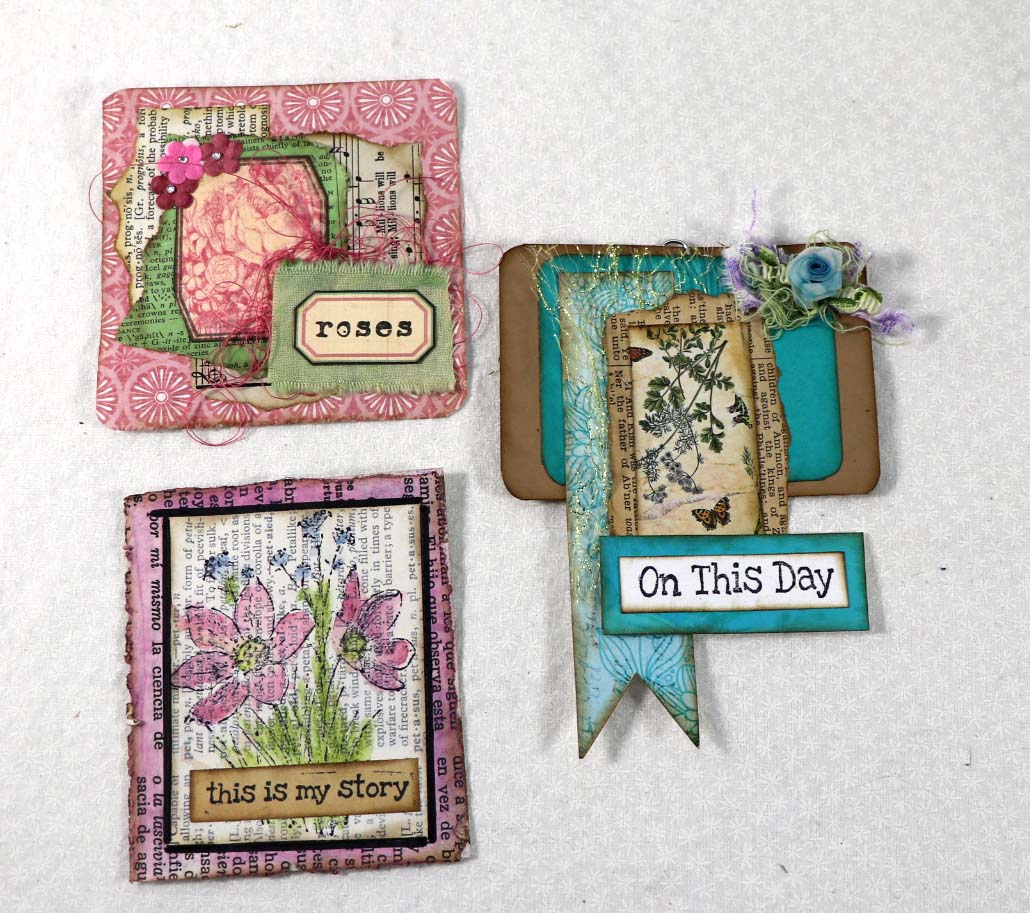 The key is just to have fun while crating. Grab some of your favorite supplies and see what you can create and make sure you check out the event in the Friendly Junk Journal People Facebook group.
Visit the Friendly Junk Journal People Facebook group. Of course, you are welcome to join the Friendly Junk Journal People Facebook group. The group is growing daily and we are a friendly group willing to help each other and encourage each other.

Interested in any of the projects Linda has created? Please feel free to contact her through her website. Here is her shop, a lot of items featured and more added weekly.
Keep updated on her posts by following the blog by creating an account.  Follow Linda on her Facebook Page or on Instagram for updates that may not be shared on the blog.
Thanks so much for stopping by the blog today to see the Altered Paperclips Tutorial