Description
Taking PreOrders now!
I'm always in need of a tote and zipper pouch to hold my junk journal items.
So my husband Henry of WeEmbroider.com Created these, Embroidered Canvas Tote and Zipper Pouch, for me and I thought I would offer these in my shop.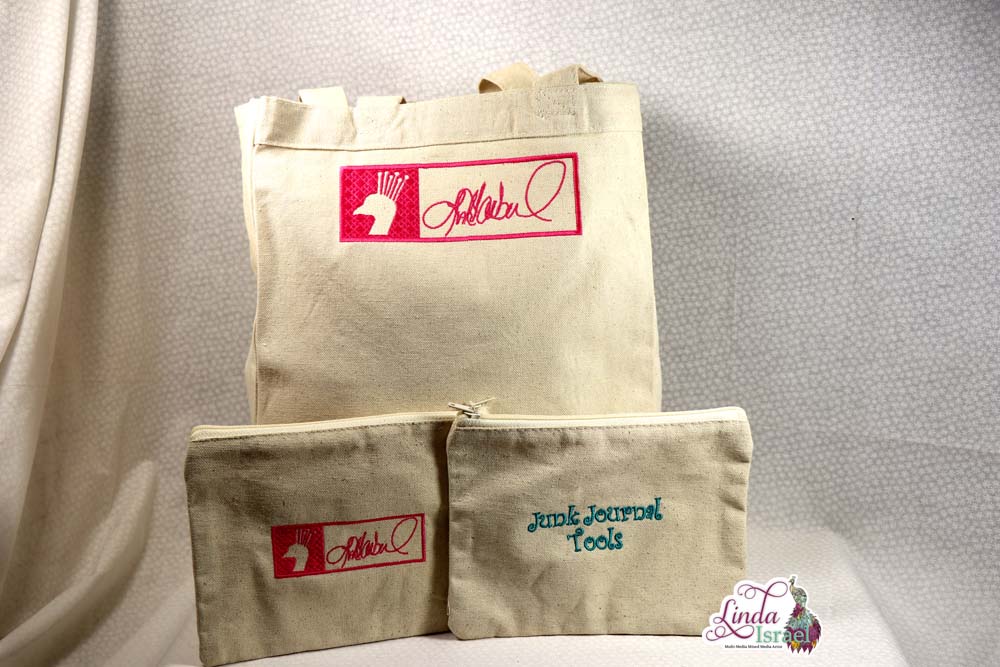 The tote is 10.5 x 13.5 x 5 inches. It is made of sturdy natural canvas and has My logo embroidered in pink on one side and teal on the other. Weighs 6 ozs. $13.99 each.
The Zipper pouch is 5 x 7 has Junk Journal Tools on one side in teal and my logo on the other side in pink. Perfect to hold your small pair of scissors, bookbinders needles, awl and other small junk journal tools. Weighs 1 oz. $9.99 each
Order both at the same time for $20.00.
Shiping out on Feb 15th or before. Taking Pre orders through Jan 29th so we order enough bags at one time for Henry to Embroider.
Interested in having custom totes and zipper pouches made? Use the contact me form and we can discuss design options.
Embroidery done in the USA.