Description
One Miniature Envelope Template to use in your artwork. Trace the template on to your paper, Score in the same area as the box on the template, fold on those lines and you have miniature envelope measuring 1.75 inches by 1.50 inches. Have fun.
I have also created a tiny postcard rubber stamp that fits perfectly inside this envelope. Stamp on your favorite papers, cut out and pop inside.
Tutorial using the template.
See this Miniature Envelope Tutorial Video for ideas
Grab your favorite papers and create several different envelopes to use in your projects. These mini envelopes make great little ephemera. What is great is you can make as many as you like in as many different styles as you like.
Make sure to check out the Friendly Junk Journal People Facebook group. Of course, you are welcome to join the Friendly Junk Journal People Facebook group. The group is growing daily and we are a friendly group willing to help each other and encourage each other.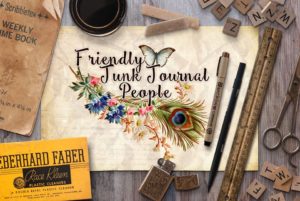 Any visible imperfection is part of a handmade item. I may try to duplicate, but no two are ever alike thus each item is a one of a kind.
Handmade in the USA.