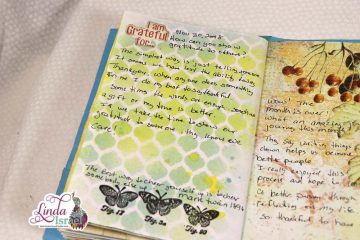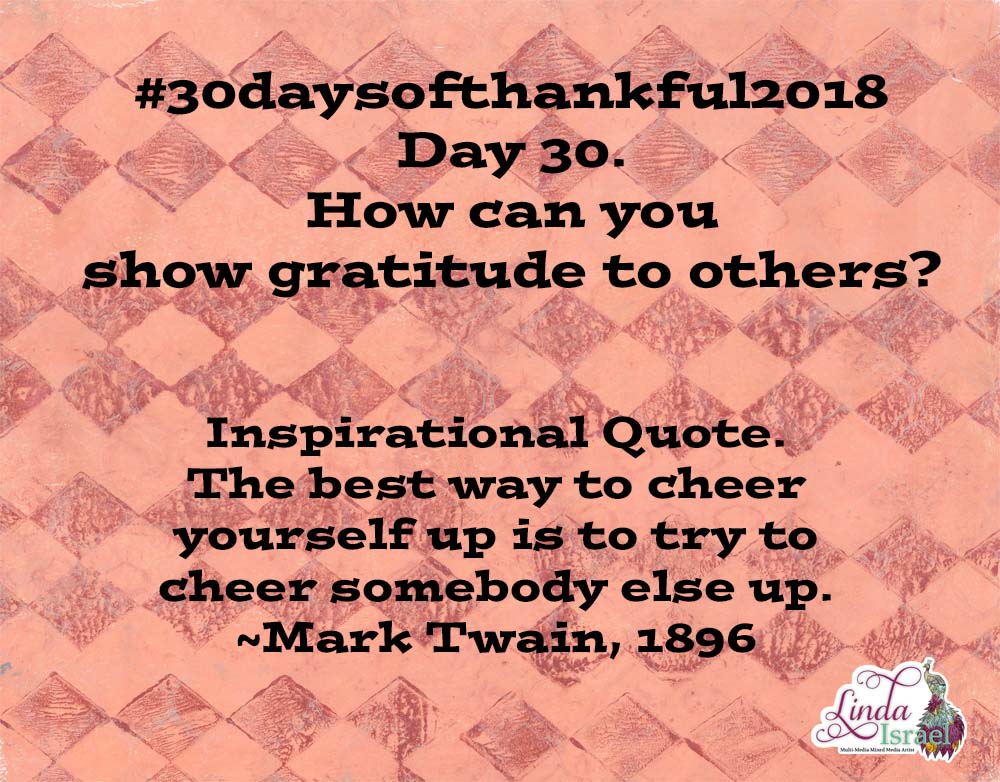 Day 30 Of 30 Days Of Thankful 2018 journal prompt. How can you show gratitude to others? Showing others gratitude is a great way to feel good. Everyone loves to be told thank you for doing something for another person.
Inspirational Quote:
The best way to cheer yourself up is to try to cheer somebody else up. ~Mark Twain, 1896
Flip through of my 30 Days Of Thankful 2018 Junk Journal after all the journaling.