Sharing a Unicorn Journal Page Tutorial today. Using old linen paper, Tattered Angels Glimmer Mists and Stencils by Linda Israel you will see how easy it is to create journal pages for your junk journals.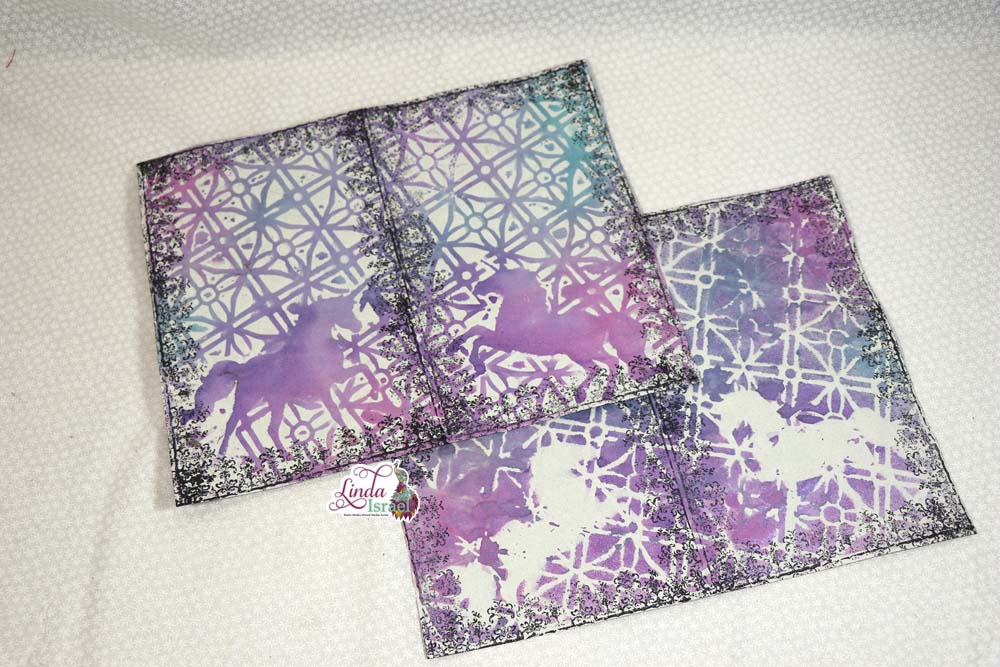 Unicorn Journal Page Tutorial Video
Supplies Used for the Unicorn Journal Page Tutorial.
In this tutorial, Linda shows how to create a Unicorn Junk Journal Page using several stencils from her shop. The Unicorn and Stars and woven boxes stencils were used. She sprayed the stencils with Maya Blue, Sew Artsy Tattered Angels and Punked Out Steam glimmer mists.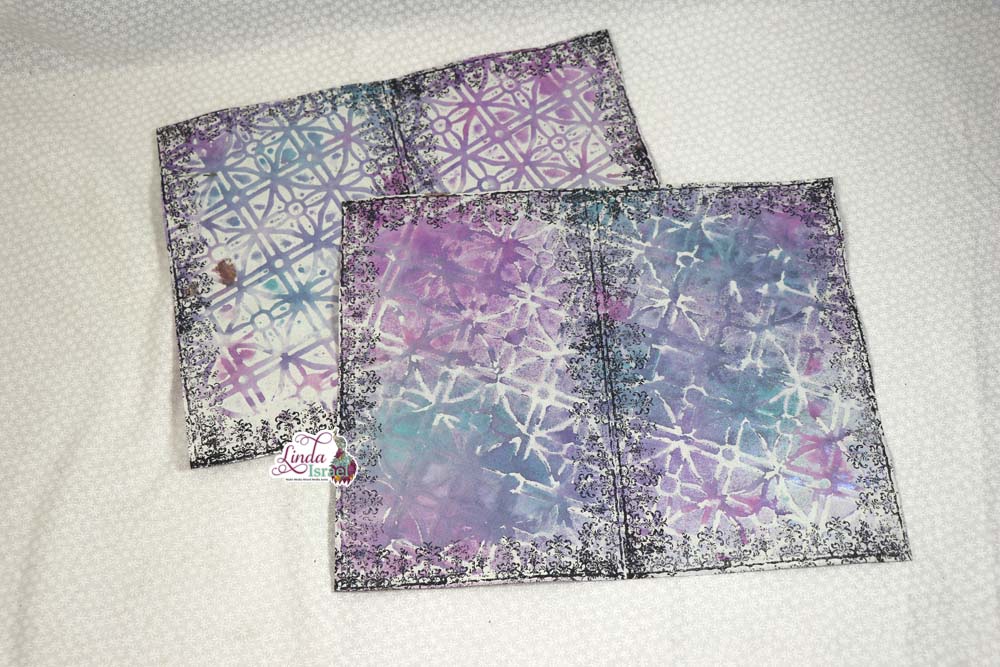 Using the Textured Edges Rubber Stamp, Linda stamped the edges of the junk journal page with archival Ink to give the page more definition. Don't worry if you don't get a crisp stamped image, that is part of the charm of the textured edges stamp set.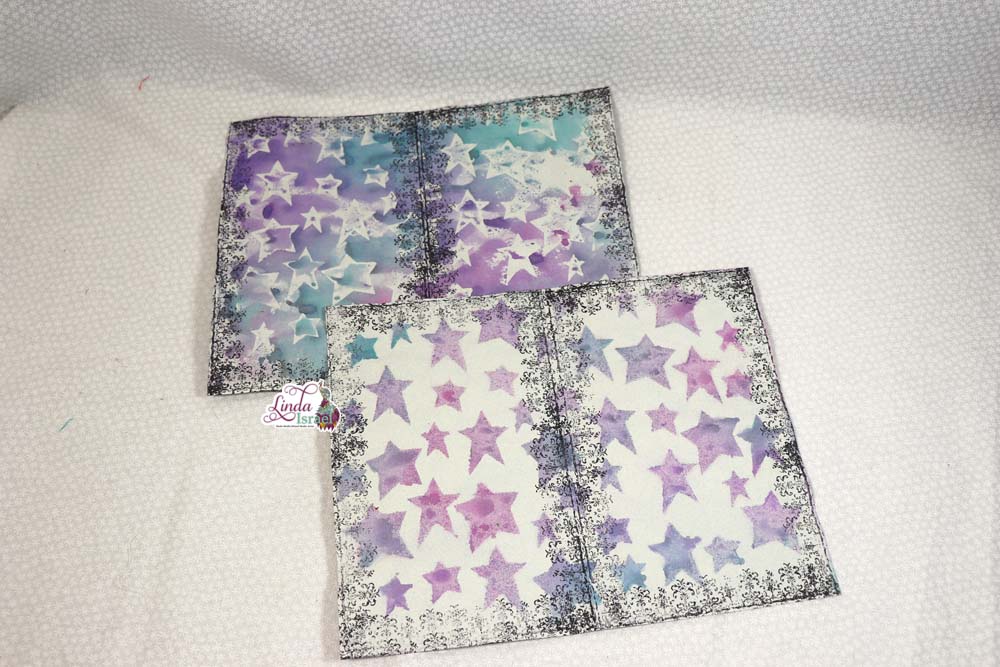 Here you can see how the Unicorn and stars stencil looks using the Maya Blue, Sew Artsy and Punked Out Steam Glimmer mists. When you spray over a stencil the glimmer mist will pool,  you can mop up the excess with another sheet of paper. Now you have two pages from one spraying over a stencil.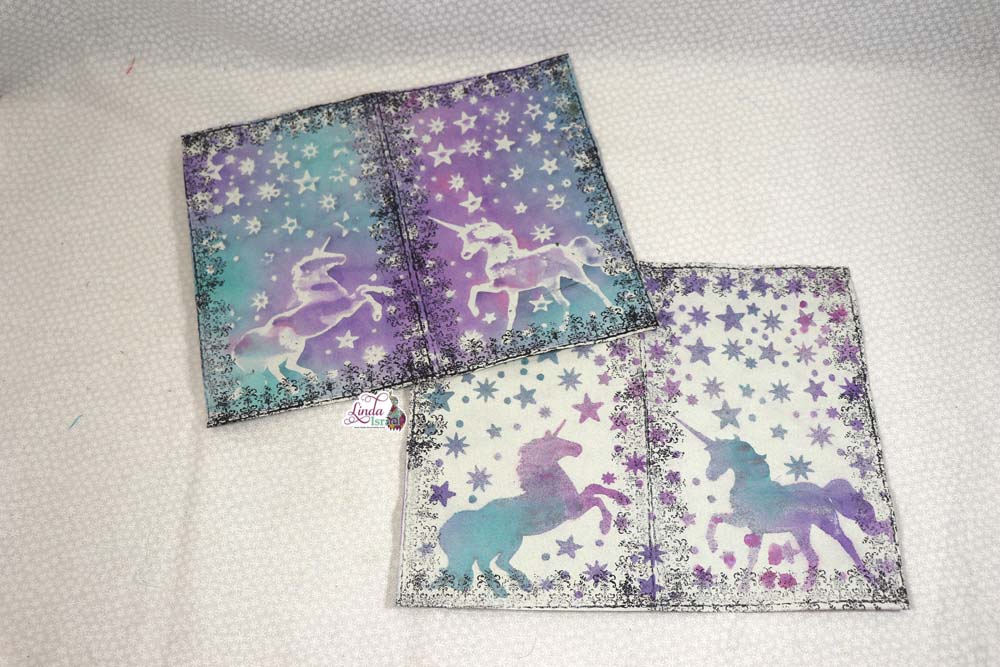 Try using different stencils, stamps and colors to create your own Unicorn Junk Journal Page. What are your favorite colors and stamps that you like to use when creating your journal pages?
Robin F.
Remember that Linda has live streams on Monday's at 3:45 pm and Thursdays at 12:30 pm Central Standard time on her YouTube Channel. Come join the chat, win prizes while she create.
Make sure to check out the Friendly Junk Journal People Facebook group. Of course, you are welcome to join the Friendly Junk Journal People Facebook group. The group is growing daily and we are a friendly group willing to help each other and encourage each other.
Interested in any of the projects Linda has created? Please feel free to contact her through her website. Here is her shop, a lot of items featured and add more weekly.
Keep updated on her posts by following the blog by creating an account.  Follow Linda on her Facebook Page or on Instagram for updates that may not be shared on the blog.
Thanks so much for stopping by the blog today to see the Unicorn Journal Page Tutorial.