Description
Mushrooms Stencil. Perfect for mixed media projects. Each is custom made, cut on my laser cutter. Each stencil will be slightly different only because it is hard to get the cut exact every time.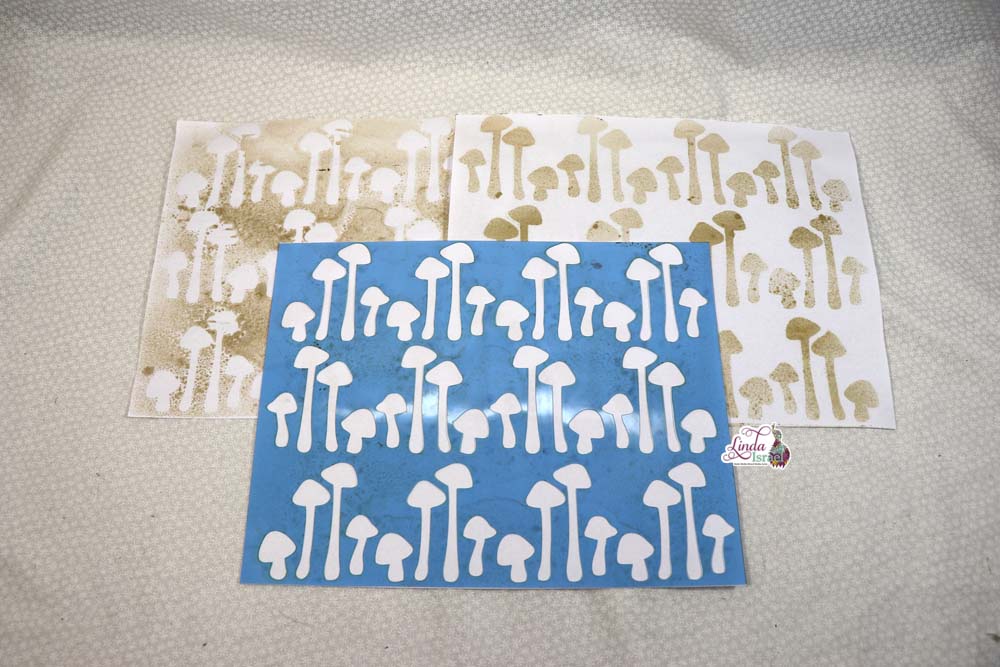 Stencils measure just inside 8.5 by 11 inches. The design is laid out in landscape mode.
Use Stencils to add color and texture to journal pages, mixed media art and more.
Any visible imperfection is part of a handmade item. I may try to duplicate, but no two are ever alike thus each item is a one of a kind.
Made in Yukon, Oklahoma, USA