So excited that Linda Israel's Creative Subscription Box – Winter Bliss is here, ready for you to order! It has been a lot of planning, searching and creating, but finally, it is done and ready to wing its way into your hands.
Boxes will ship out Dec 16th, plenty of time to order one as a Christmas gift!
Video Showing the contents of Linda Israel's Creative Subscription Box – Winter Bliss.
More About Linda Israel's Creative Subscription Box – Winter Bliss
The highly anticipated, fabulous junk journal subscription box featuring is finally here; Calico Collage, Tattered Angels, Canvas Corp Brands, and items from Linda Israel.
The first bi-monthly subscription box theme is: Winter Bliss
The items included in this subscription box are exclusive to this box and can't be purchased separately. Over 100 pieces included in this subscription box.
Including:
Journal Featuring "Winter Bliss" images from Calico Collage 8.5 by 5.5 with 12 pages ready to decorate.
Calico Collage Ephemera, featuring tags, words, envelopes, enclosure cards, and postcards.
Linda Israel "Snowflake Stencil" exclusive to this subscription box
One bottle of Tattered Angels Glimmer Mist
Canvas Corp Brands Junk pack, lots of scraps and bits to use as you wish
Linda's Goody pack hand-picked items, featuring lace, hymnal pages, embellishments and more.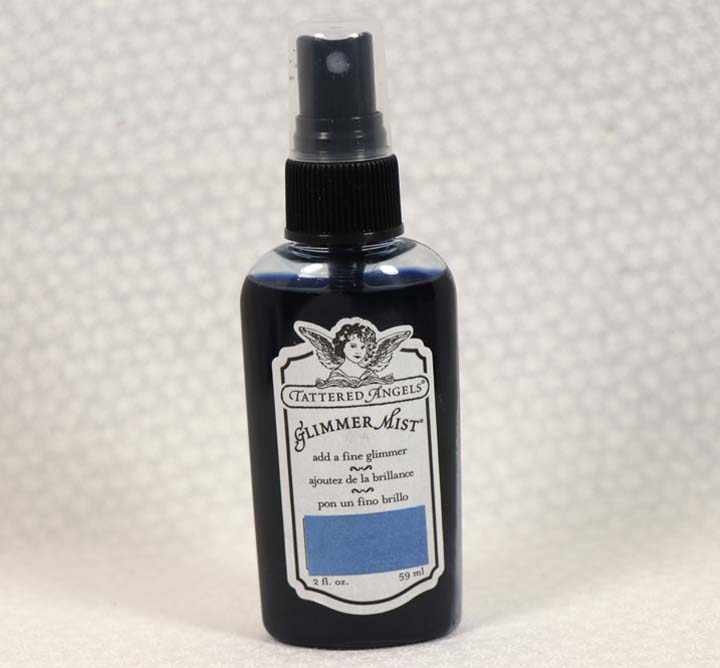 The next subscription box will have the same structure but in a different theme. You can make changes and/or opt-out at any time. The choice is yours.
---
The following are the optional add-on items that match the kit.
Winter Bliss Digital Printable Journal Kit add-on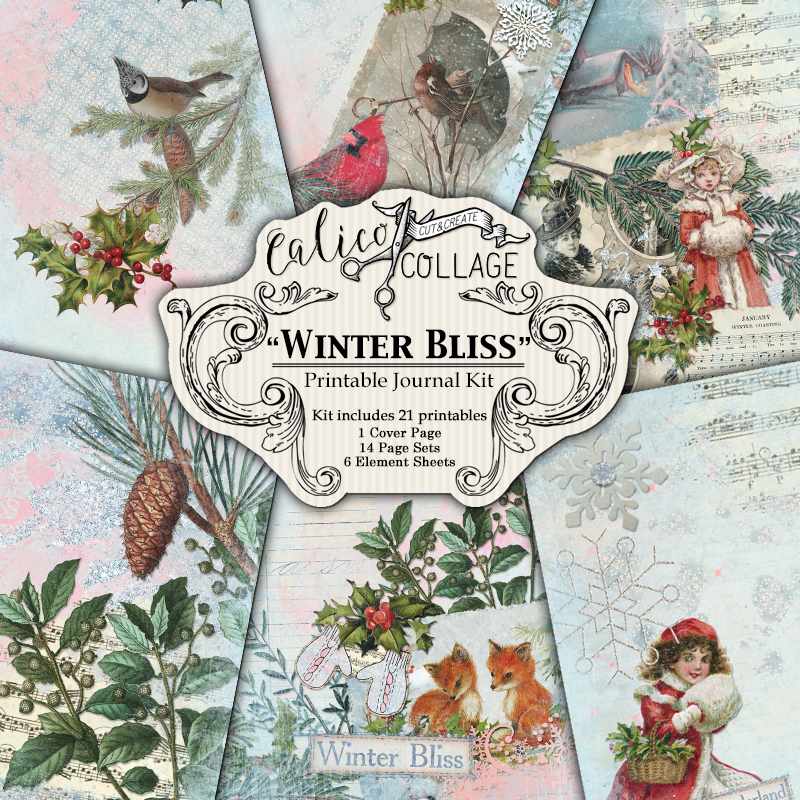 Contains 21 Digital Collage Sheets
1 Cover Page Sheet
14 Page Sets
6 Element Sheets
This journal is designed to make a 5.5×8.5 Journal. Each page sets print full size.
Each digital collage sheet will print out on an 8.5×11 inches (A4) page
High-quality resolution 300DPI in .JPG format.
---
Paint Kit add-on for Winter Bliss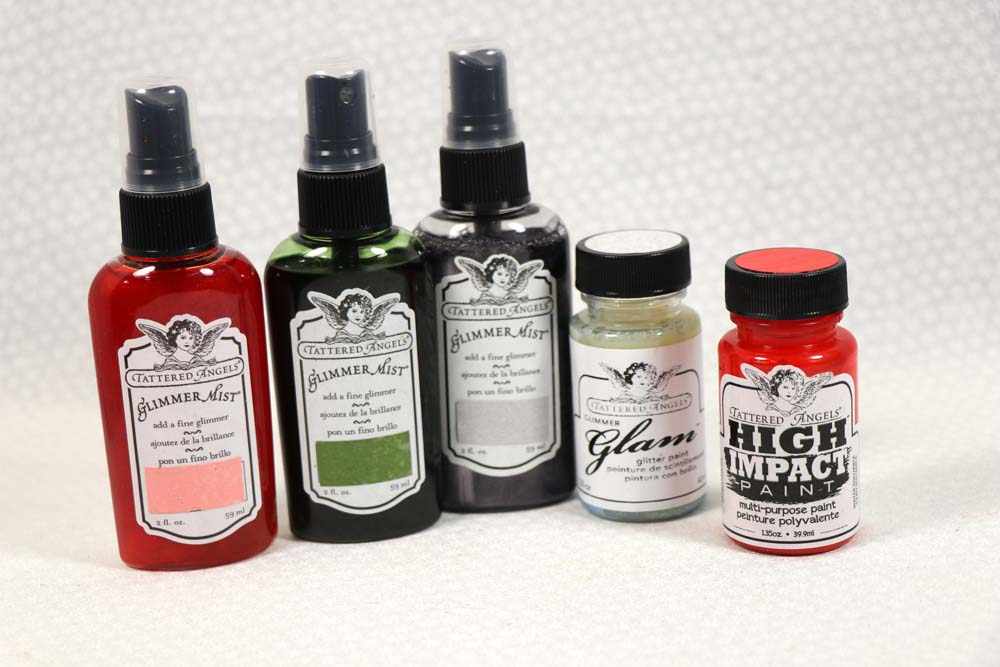 5 paints that match the Winter Bliss Paper Kit.
3 bottles of Tattered Angels Glimmer Mist, Pink, Silver, and Green – Add beautiful glimmer to your art.
Bottle Of Clear Glitter Glam – Lots of glitter in this glossy paint
Bottle of Red Hight Impact Paint – Opaque paint perfect to paint red accents
---
Exclusive Printed Kit Featuring images by Calico Collage add-on
December 2018 Theme -Winter Bliss
Includes the following printed pages and elements:
2 Cover Pages
7 Double-Sided Journal Pages
5 Element Sheets full of Tags, Pockets, Tickets & Fussy Cut Images.
So many wonderful things inside Linda Israel's Creative Subscription Box – Winter Bliss. You don't want to miss out. Get your box today here.