January 8 Creative Prompt Write a Compliment to yourself. Today the journal page is very simple. Some days you don't have to spend a lot of time on creating a journal page and this is one of those days. Using a single rubber stamp I embellish a digital image from Calico Collage's Radiant Creative Box.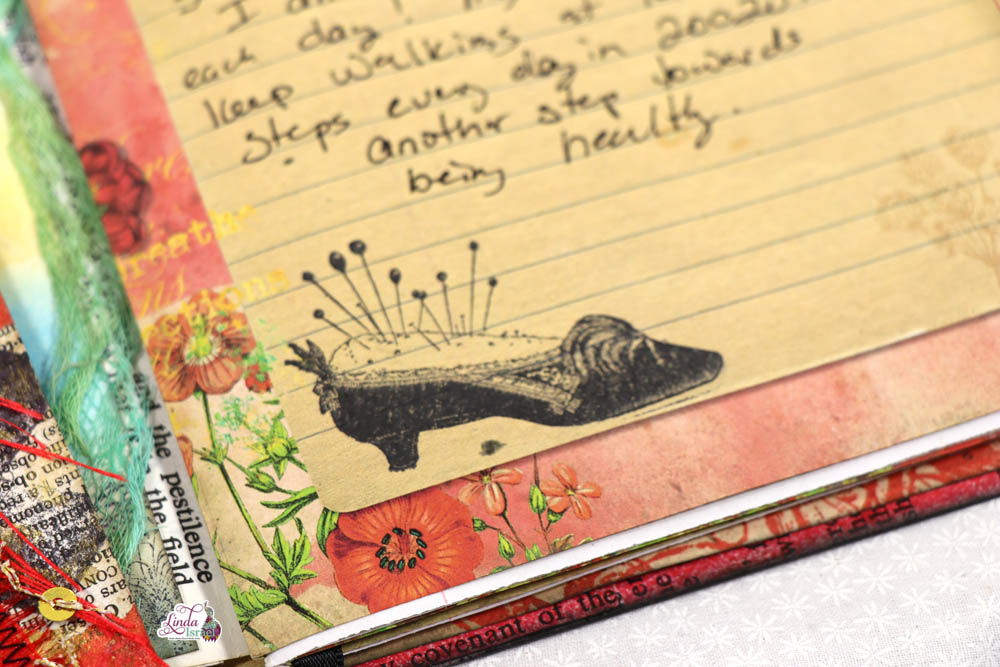 January 8 Creative Prompt Write a Compliment Tutorial Video
Supplies used for the January 8 Creative Prompt Write a Compliment
Join the Facebook event, you can share photos and ask questions.
Today's Prompt is Write a compliment to yourself for something you accomplished recently. Center a journal page around that compliment. 
Using a Rubber stamp Linda shows us that you don't always have to create a complicated page to be able to journal upon, Keeping it simple sometimes can work just as well!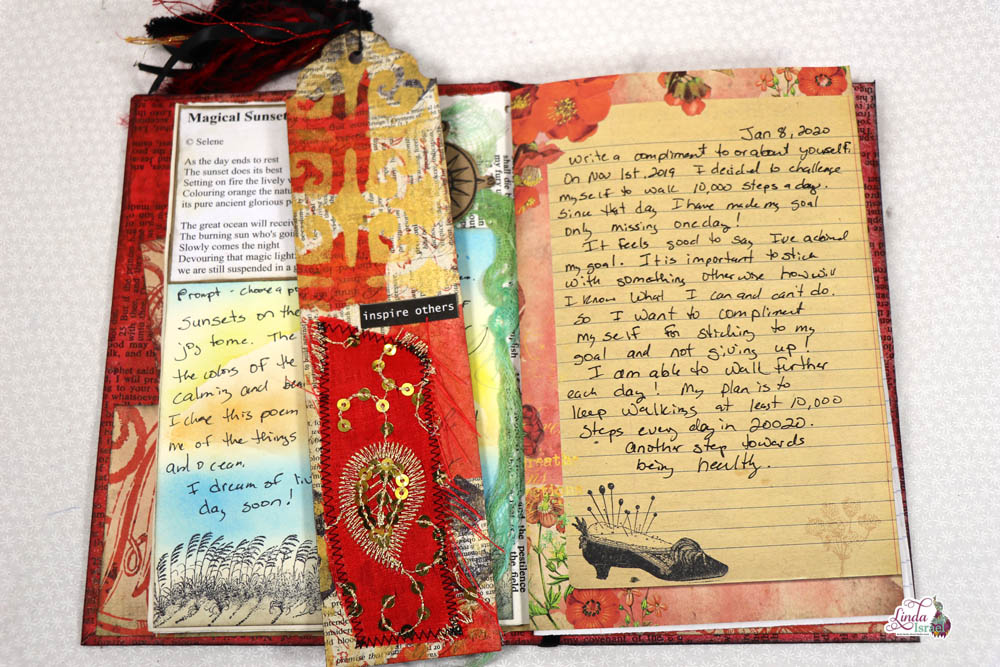 Using a digital page from the Creative Red Box, Linda used archival ink with the shoe from the sewing Cube rubber stamp set. It is a very simple page, things don't always have to be elaborately done for every journal page, unless you want it to be.
Taking the Sharpie no bleed pen, Linda shares a compliment to herself about a recent accomplishment.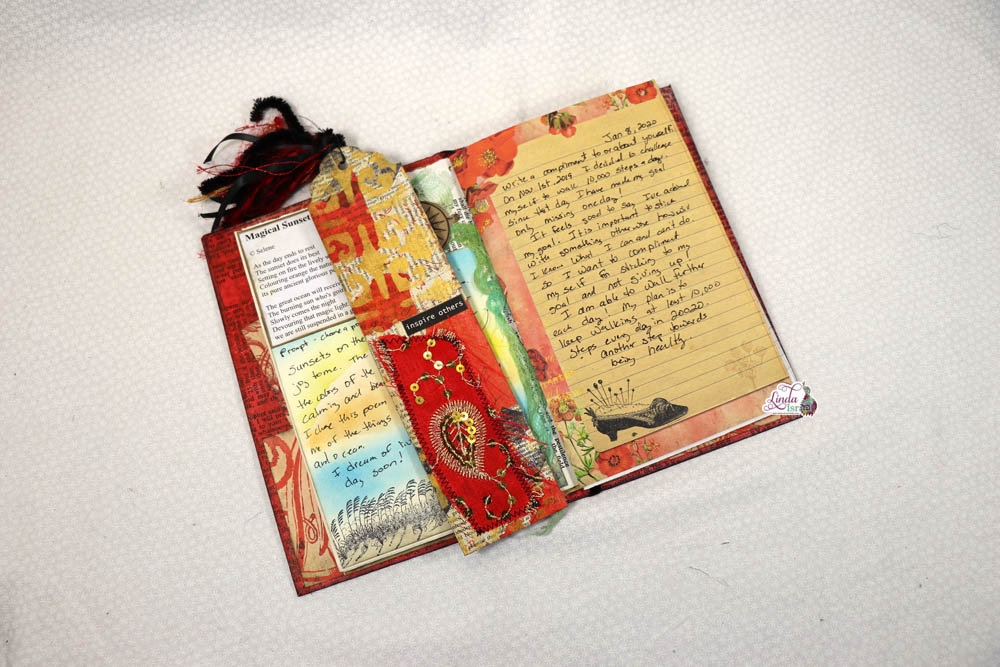 What have you accomplished recently?
Robin Fennessy
Make sure to check out the Friendly Junk Journal People Facebook group. Of course, you are welcome to join the Friendly Junk Journal People Facebook group. The group is growing daily and we are a friendly group willing to help each other and encourage each other.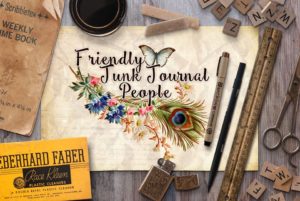 Interested in any of the projects Linda has created? Please feel free to contact her through her website. Here is her shop, a lot of items featured and more added weekly.
Keep updated on her posts by following the blog by creating an account.  Follow Linda on her Facebook Page or on Instagram for updates that may not be shared on the blog.
Thanks so much for stopping by the blog today to see the January 8th Creative Prompt Write a compliment.