Today I'll share how to Gel Print Into 10 Junk Journal Elements. Using a Gel Press and stencils I'll create unique one of a kind papers. Then I'll take one of those papers and use it to create 10 different journal elements or embellishments.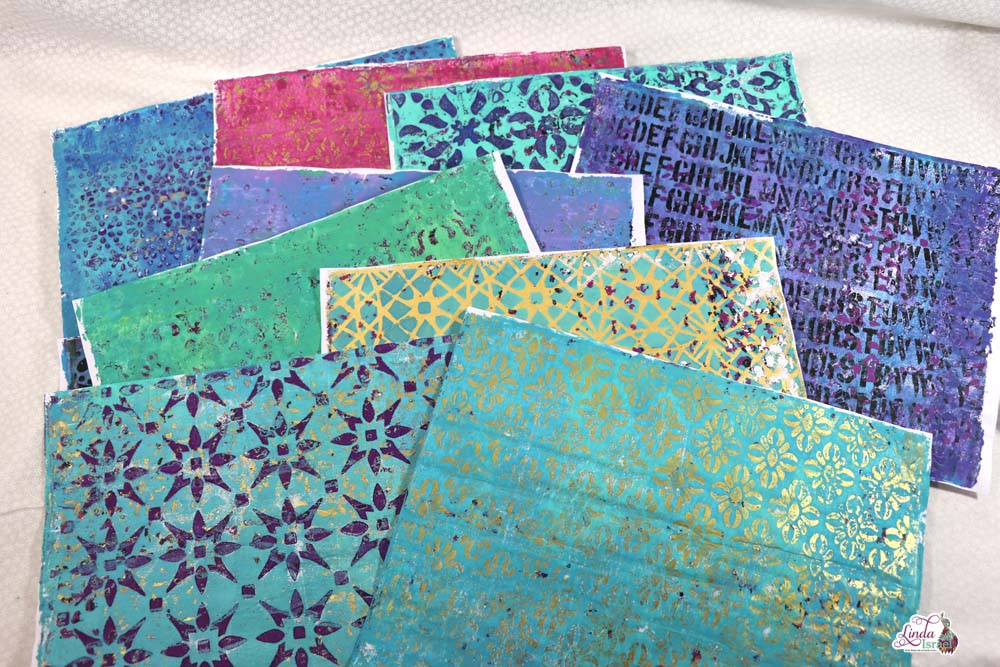 Tutorial creating 10 Junk Journal Elements Live Premier, Dec 17th 12:30 pm Central Standard time.
Supplies used for the Gel Print Into 10 Junk Journal Elements.
Acrylic Paint

Scrap paper

Off White Cardstock 8.5 x 11

Distress Ink, Walnut Stain

Sewing Machine

Book Page

McGill Scoring Tool

Lace

Tattered Angels Glimmer Mist, Royal Peacock, Kraft

Heat Tool

Archival Ink, Jet Black

Paint Brush

Purple Eyelash Yarn
The first gel print features the January 2021 Artistic Stencil Club. Although this print wasn't perfect I still like how it turned out. This will be a great background for a journal page or elements. Used Pink and Island Blue Acrylic Craft paint.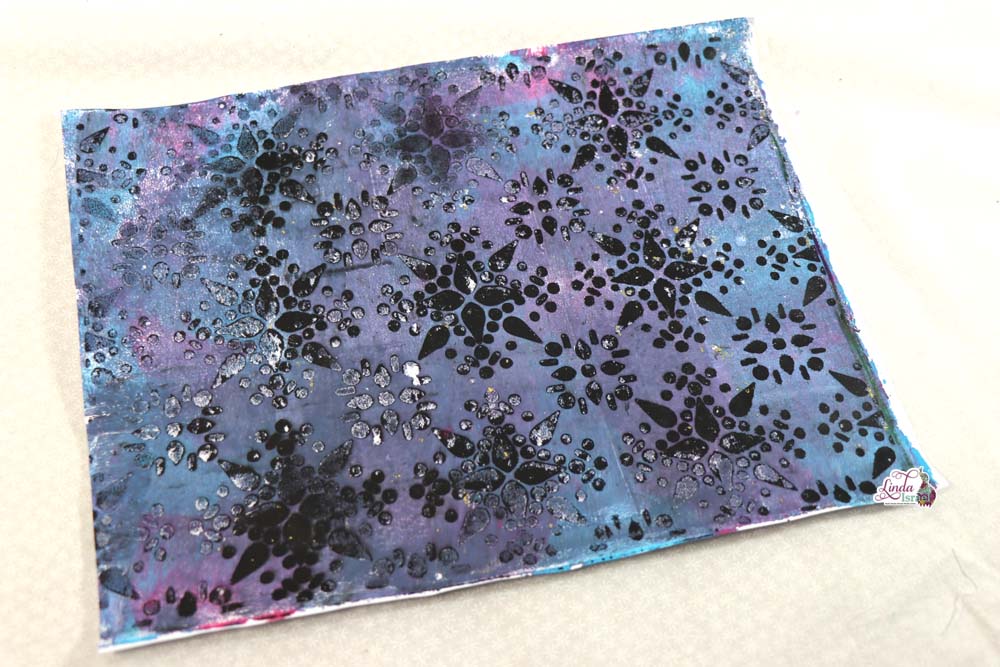 Leave those crusty bits on the gel plate. Whenever you leave those bits you get cool texture like this print. This one I used the Boston Traffic Alphabet Stencil in black and pink and blue acrylic paints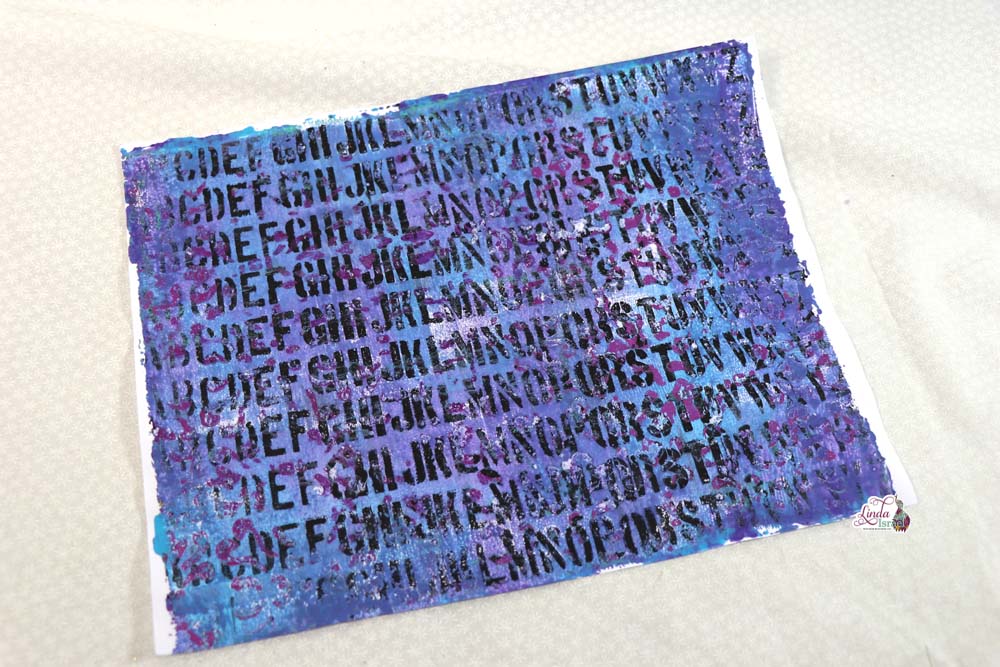 The half sheet from the January 2021 Artistic Stencil Club has a fun pattern. However you choose to use it in your projects I know you will enjoy this one.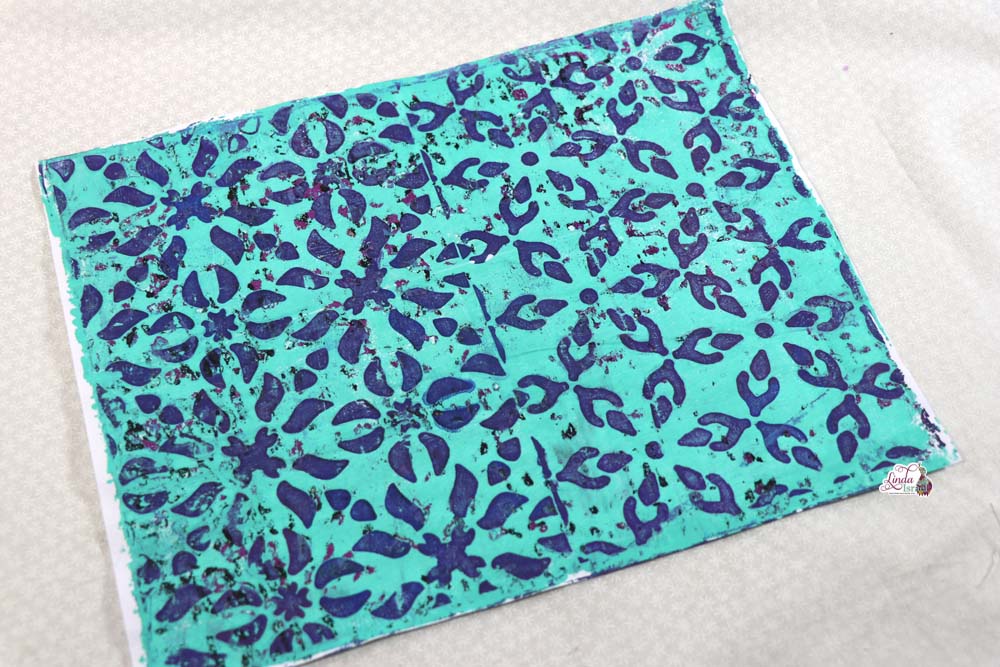 Another stencil from the January 2021 Artistic Stencil club. I love all these little dots. My hope is that this one will be a lot of fun to add texture to many projects.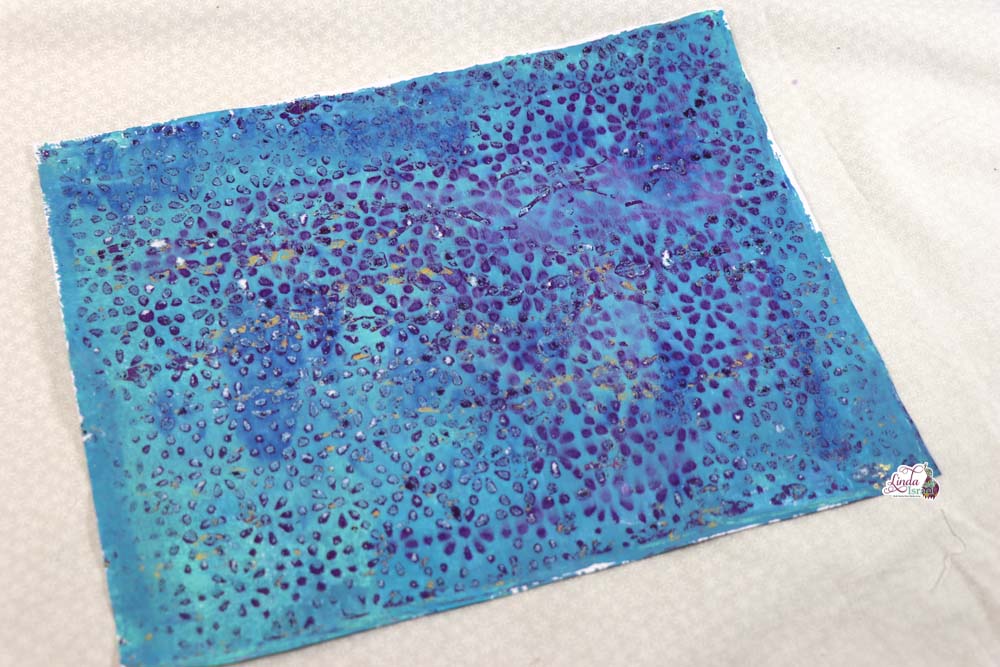 Creating the Diamond with Flair stencil was a great choice. This one has become one of my favorite designs.
By using the December 2020 Artistic Stencil club with teal and gold paint I have a beautiful gel print for projects. If you didn't get the December 2020 Artistic Stencil Club you still can. When you check out in the comment field you can mention that you want to start with the December Club or any of the past months.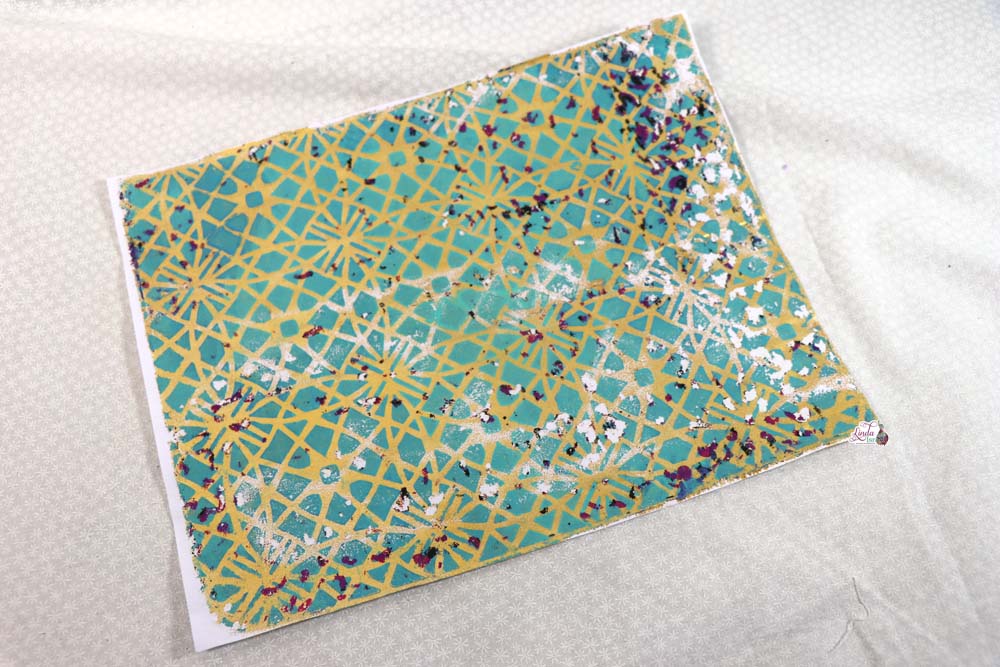 Another one of my favorite stencils, the Quilted Star Bursts. I've used this stencil in many different color combos and every time I use it I fall in love with it again.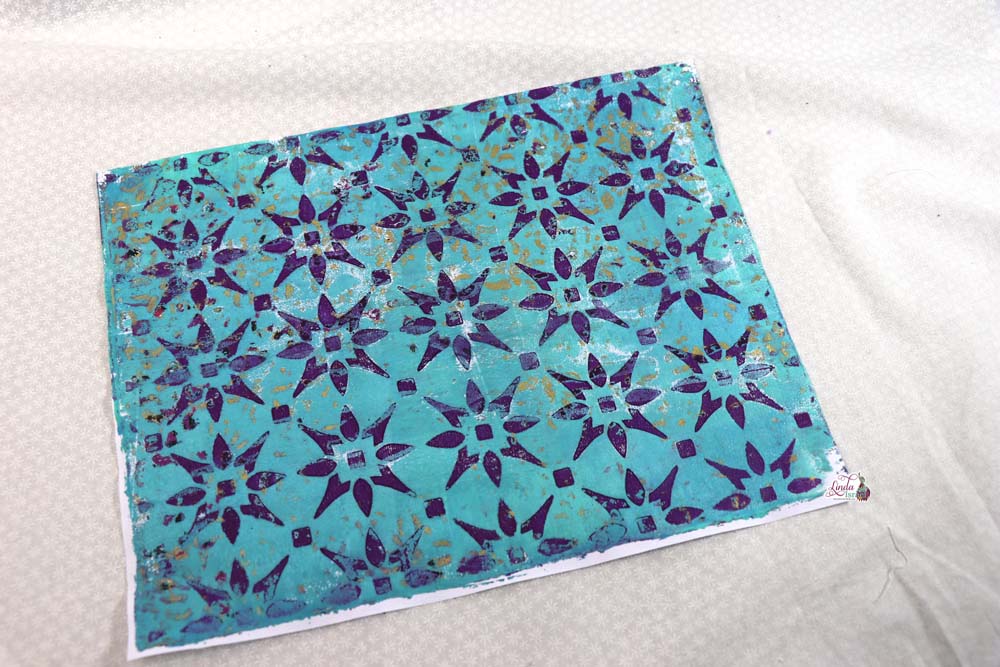 Use those gel prints to create elements. By cutting up one sheet I was able to create ten different elements. Get creative!
I love paring the gel print with the lace for the belly band. However, adding the Textured Edges and the Sunflower from Calico Collage is also beautiful.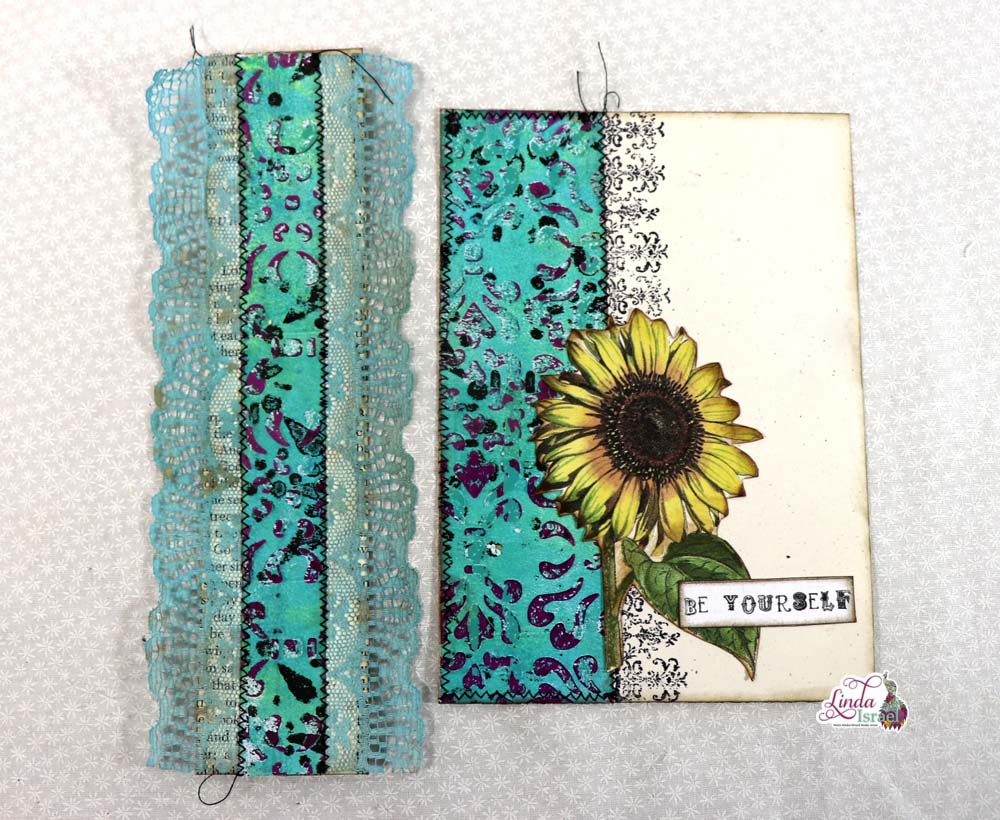 Lots of layers can be used or only a few for these journal card and tuck spot elements.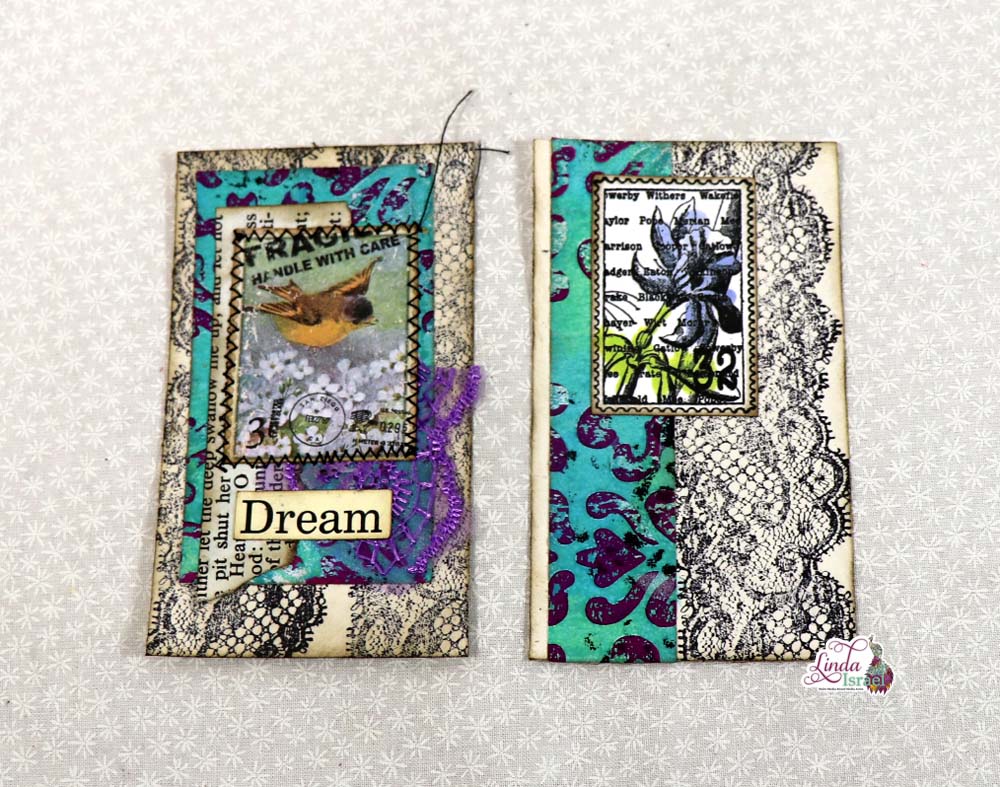 Don't have a piece of paper the color you need? Create your own by painting the paper like I did for the ATC on the left with the bird trio faux postage from Calico Collage.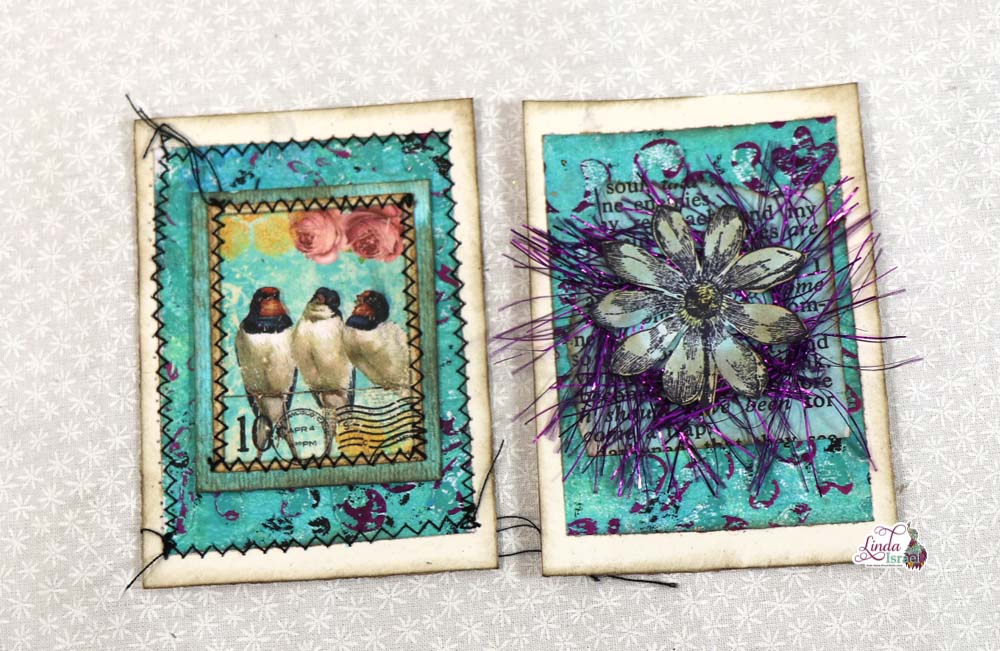 Even a little scrap can make a journal card pop. This one was paired with the Leafy Branch Stamp and printable words by Calico Collage.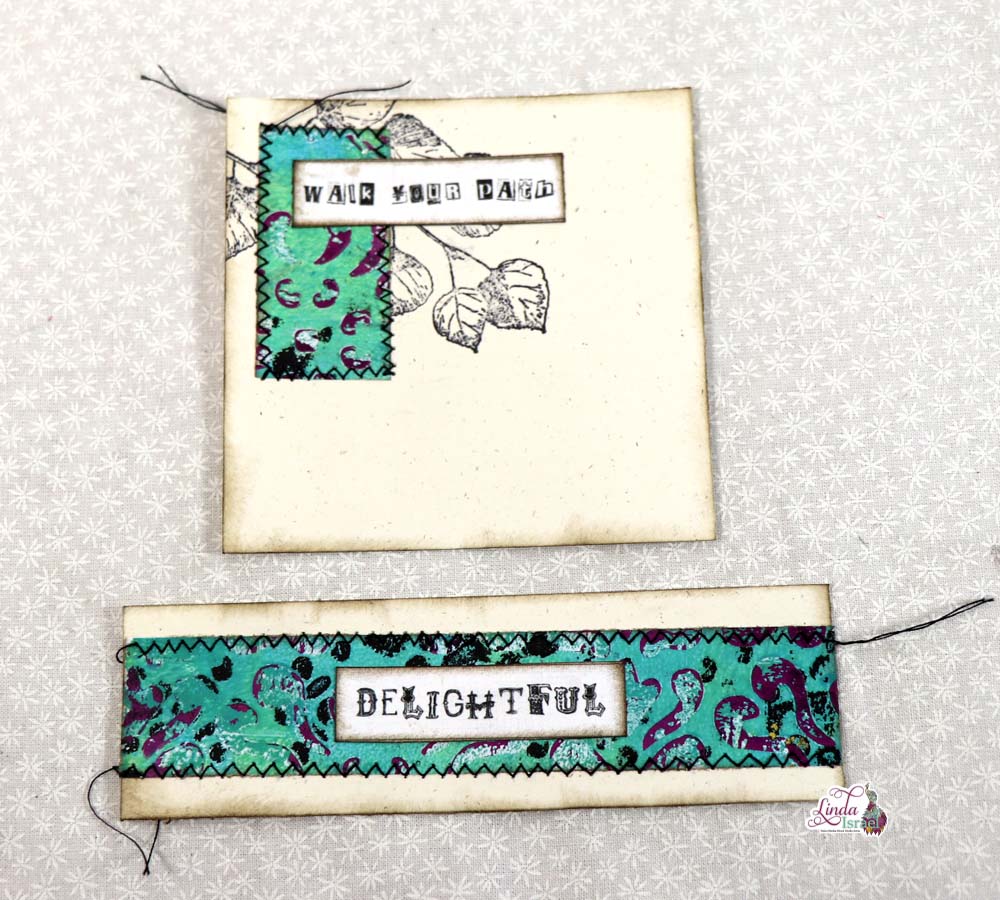 Create your own mini envelopes without a template. Add stamping to the inside before you glue the envelope for a whimsical touch.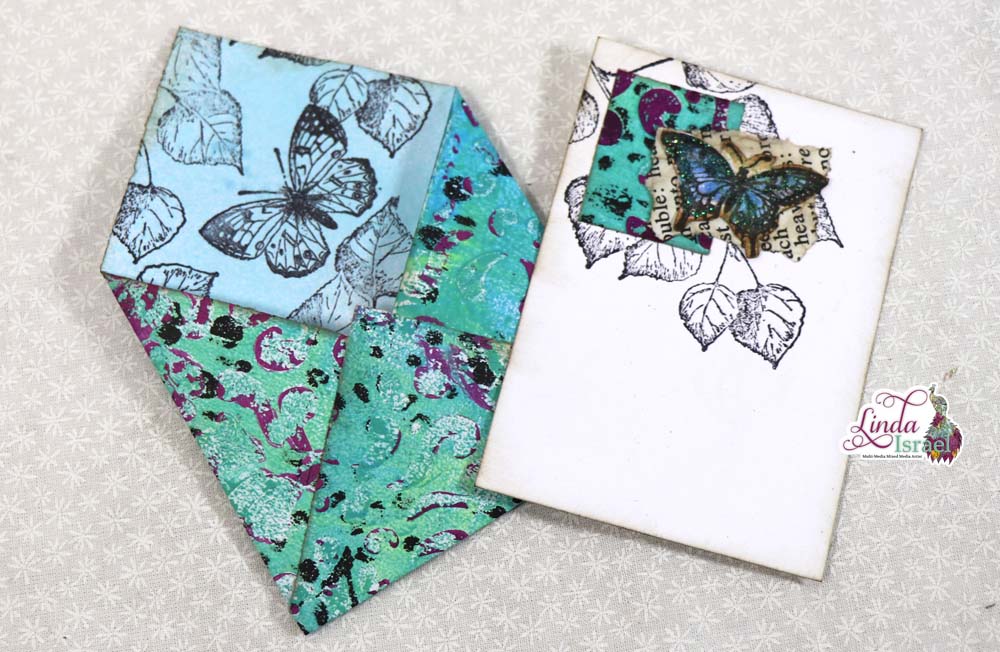 However you use your gel prints, have fun! Get creative and try new things with them. There are so many projects that can be created!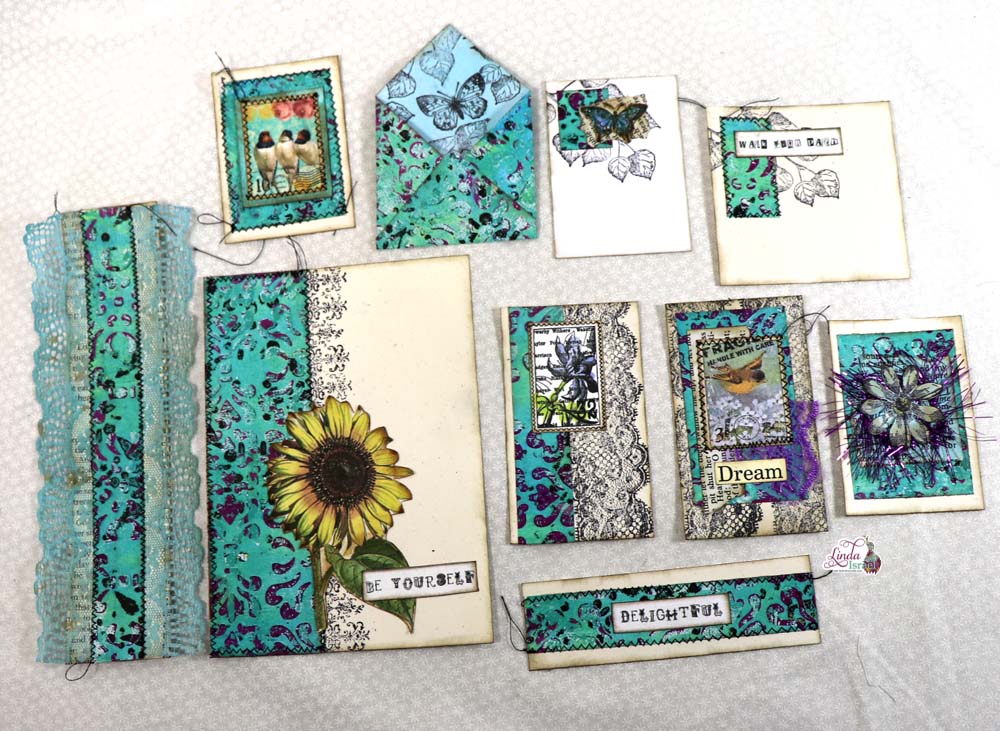 Make sure to check out the Friendly Junk Journal People Facebook group. Of course, you are welcome to join the Friendly Junk Journal People Facebook group. The group is growing daily and we are a friendly group willing to help each other and encourage each other.

Interested in any of the projects Linda has created? Please feel free to contact her through her website. Here is her shop, a lot of items featured and more added weekly.
Keep updated on her posts by following the blog by creating an account.  Follow Linda on her Facebook Page or on Instagram for updates that may not be shared on the blog.
Thanks so much for stopping by the blog today to see my tutorial on Gel Print Into 10 Junk Journal Elements.