Hello my friends. Today I'm sharing how to create Gel Printing Creating Background Papers. I love creating background papers to use in my journals. Get out your book pages, stencils and gel plate and play along with me.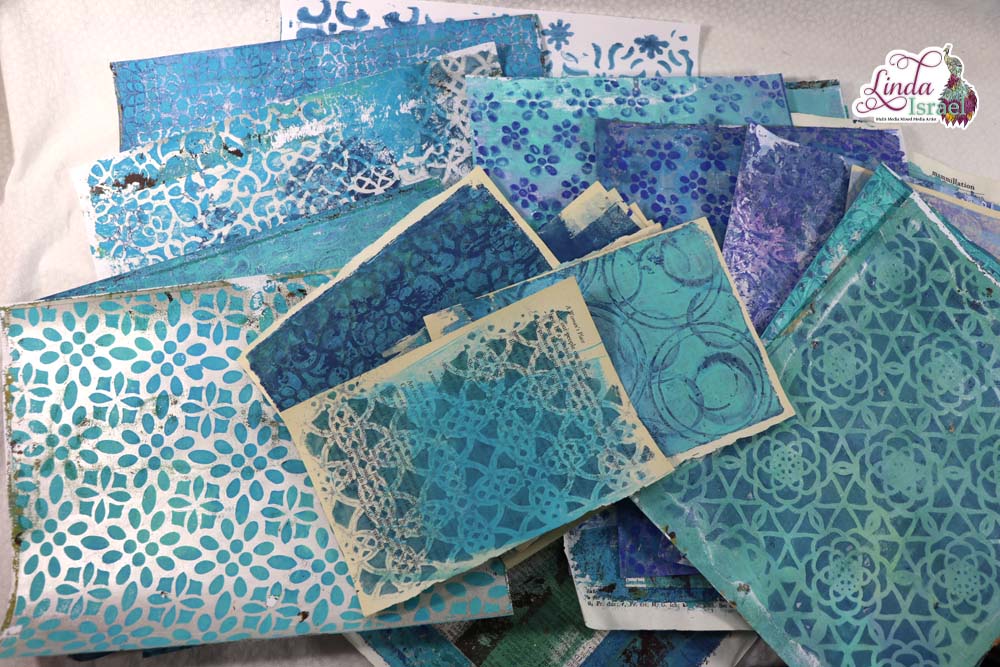 Watch the Live Premier video at 3:45 pm Central Standard time, January 2nd or anytime after it is published.
Gel Printing Creating Background Papers Tutorial Video
Supplies used in this Gel Printing Creating Background Papers Session.
Book Pages

Copy Paper

Acrylic Paint, Masters Touch on Amazon, Anita's All Purpose Acrylic Paint.

Empty Thread Spools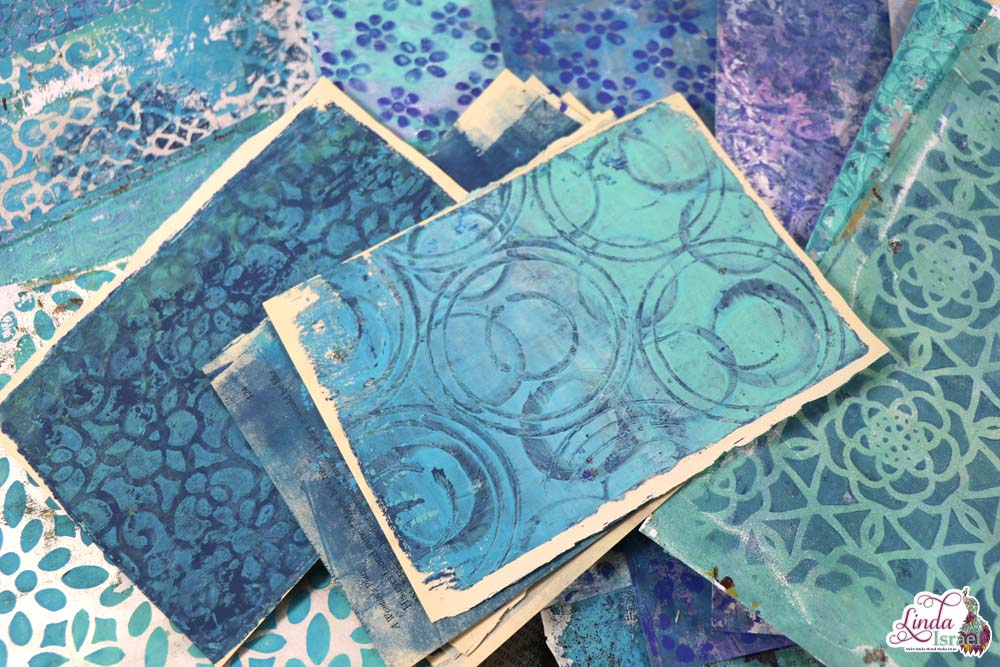 Gel printing is a lot of fun and should always be fun. Don't get stressed out if your print doesn't come out the way you thought it should. It takes a little bit of practice to learn how to gel print, so take your time and play.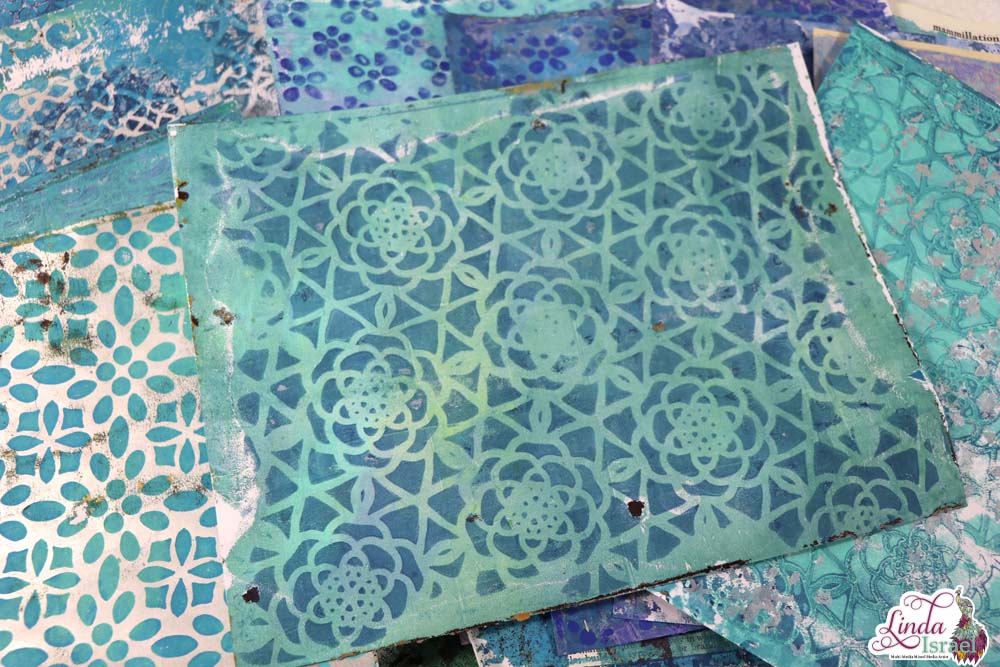 Mix up the tools you use, I love using stencils, on my gel plate, Other items like, bubble wrap or empty spools from thread make great texture. Look around the house and see what other items you can use to create texture. Just remember don't use items that could cut your gel plate, be gentle with any tools you use.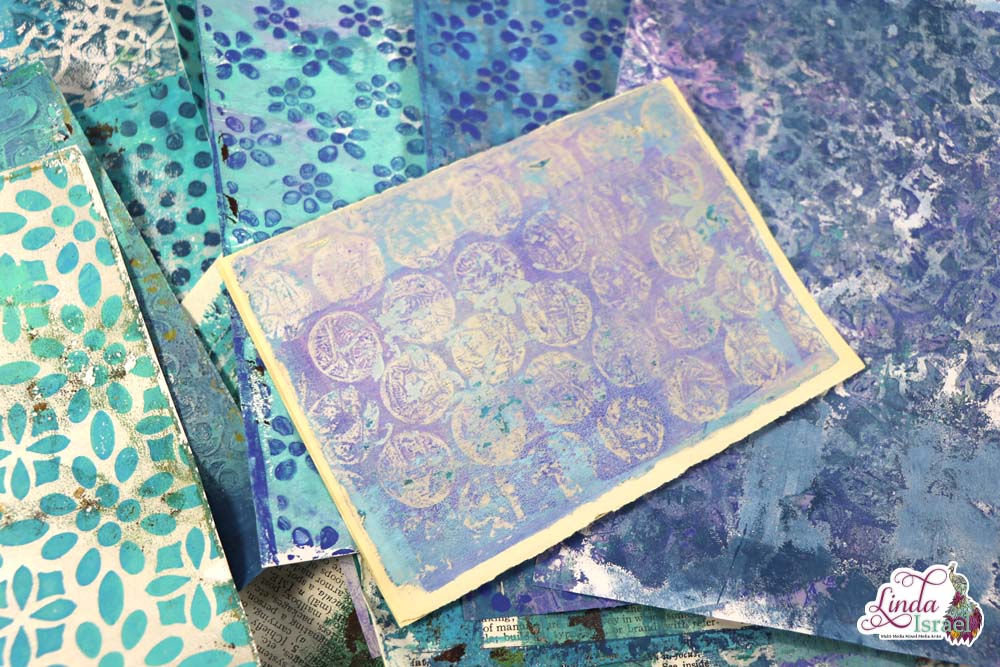 Practice using the tools and mixing paint. In this video I tend to stay in the blue color zone. But feel free to mix it up and try different color mixes. I love using Silver Metallic and Gold Metallic paints. Experiment with putting down Silver and Gold and then another color or in reverse, pick a color and then apply silver or gold over the first color. It creates some very interesting papers.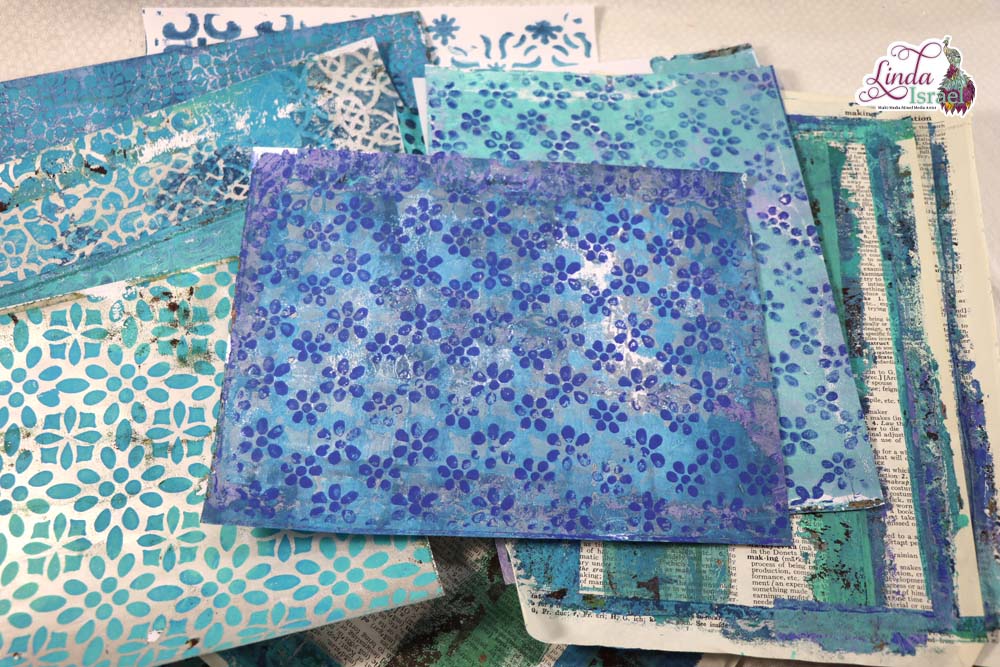 No matter what tools and colors you use, just have fun! Use up those book pages and create fun background papers that you can use to create, pockets, journal cards, tuck spots and more.
Visit the Friendly Junk Journal People Facebook group. Of course, you are welcome to join the Friendly Junk Journal People Facebook group. The group is growing daily and we are a friendly group willing to help each other and encourage each other.

Interested in any of the projects Linda has created? Please feel free to contact her through her website. Here is her shop, a lot of items featured and more added weekly.
Keep updated on her posts by following the blog by creating an account.  Follow Linda on her Facebook Page or on Instagram for updates that may not be shared on the blog.
Thanks so much for stopping by the blog today to see the Gel Printing Creating Background Papers.