Sharing my My Junk Journal Travel Kit I created. When I found out I was going to get to go on a cruise I was very excited. I wanted to bring some journal items with me so I could play and be creative, but we are flying. When flying there are weight restrictions and size restrictions. This got me into thinking about, what do I really need? What were my plans when playing?
After thinking about this for a while I set about making up a little tote with items I could use. I started with a pink and clear plastic tote and had planned to keep it just to that when I started.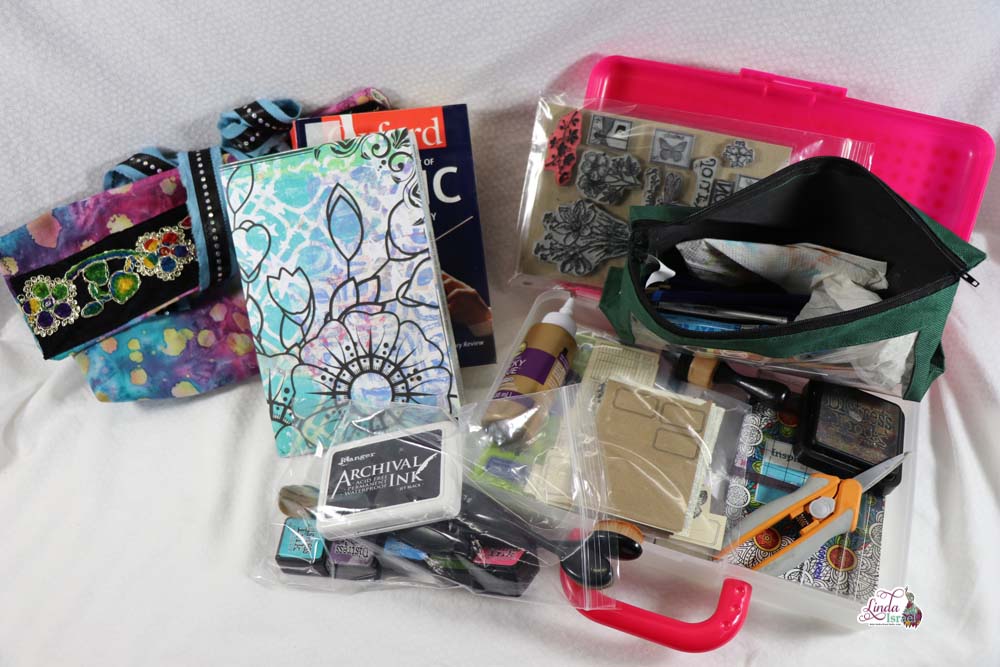 I thought about what I wanted to do with My Junk Journal Travel Kit while on the cruise. What I want to do is use it to plan out some unique ways to use book pages to create junk journal elements.
Video of My Junk Journal Travel Kit.
This is the first part of My Junk Journal Travel Kit. Inside the Handmade Journal Tote are the following items
Unbound Journal with 13 sheets of paper to make 52 pages
Zipper Pencil Case
Derwent Watercolor Pencils
Watercolor Brush
Pencil sharpener
Drawing Pencils
Regular #2 pencils
Mechanical Pencil
Blending Stub
Eraser
Zig Two Way Glue Pen
Sharpie Fine point
Six Inch clear ruler
Fiskars Scissors
Old Gift card
Paper Towel (to clean brush when water coloring)
Aleene's Tacky Glue (I showed it inside a box in the video)
Oxford Concise Dictionary of Music (this will be my junk contribution)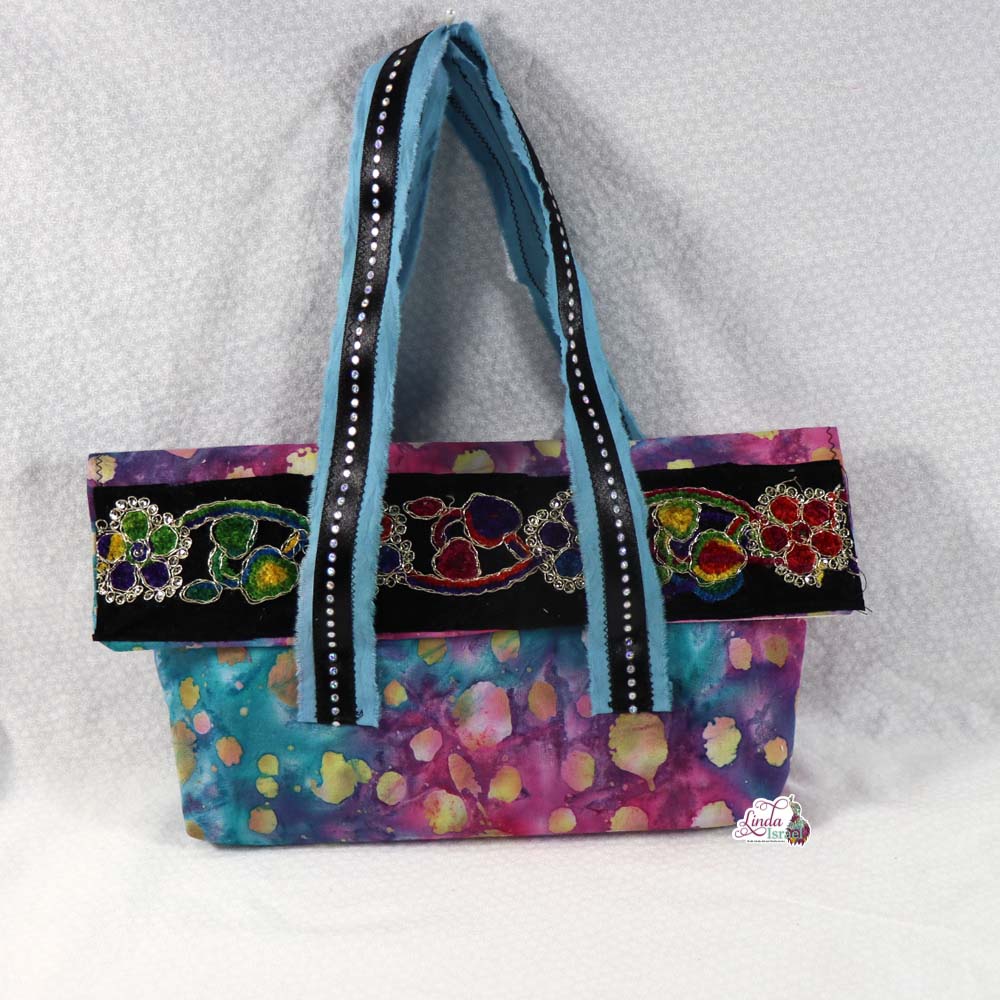 Then as I was packing things up after making the video I decided that I wanted to see if I could fit all the things I wanted into something smaller than the hard case.
That is when I discovered that the dictionary and glue could fit inside my tote. It might be a little bulging, but it still fits for my needs.
Looking around I found a makeup zipper bag. The kind you get as a free gift when you purchase makeup. I used to buy at each special offer two or three times a year and my makeup consultant (makeup dealer is what I called her, lol) would hook me up with all the extra goodies. I have a ton of these little bags so using one for this application made sense.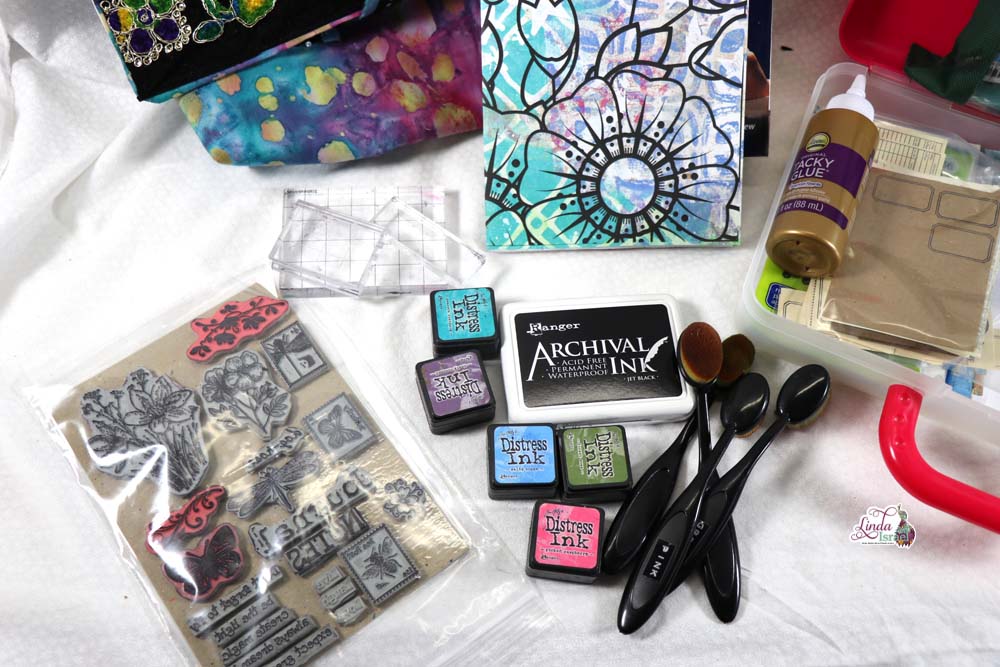 Second part of My Junk Journal Travel Kit. Inside the makeup bag is the following items, inside clear zipper bags.
Ranger Archival Ink
Walnut Stain Distress Ink
Blending Tool
The following distress ink minis: Peacock Feathers, Dusty Concord, Picked Raspberry, Salty Ocean, Forest Moss.
Four oval blending brushes labeled with the names of colors
Glue Dots Sample kit
Five enclosure envelopes
Calico Collage Images to fussy cut
One Sheet of copy paper folded in fourths
Stack of Ivory Cards
Pocket Coloring book
5 x 7 Envelope
Stamped images to color and fussy cut
Stamps that fit on a 5 x 7 laminated card
Three acrylic blocks
Paperclips
Both of these bags will fit inside a larger tote for traveling. Then when we get to our room and I can unpack I'll be able to grab these two smaller bags and take them with me. Or I can just grab the journal tote with the few essentials.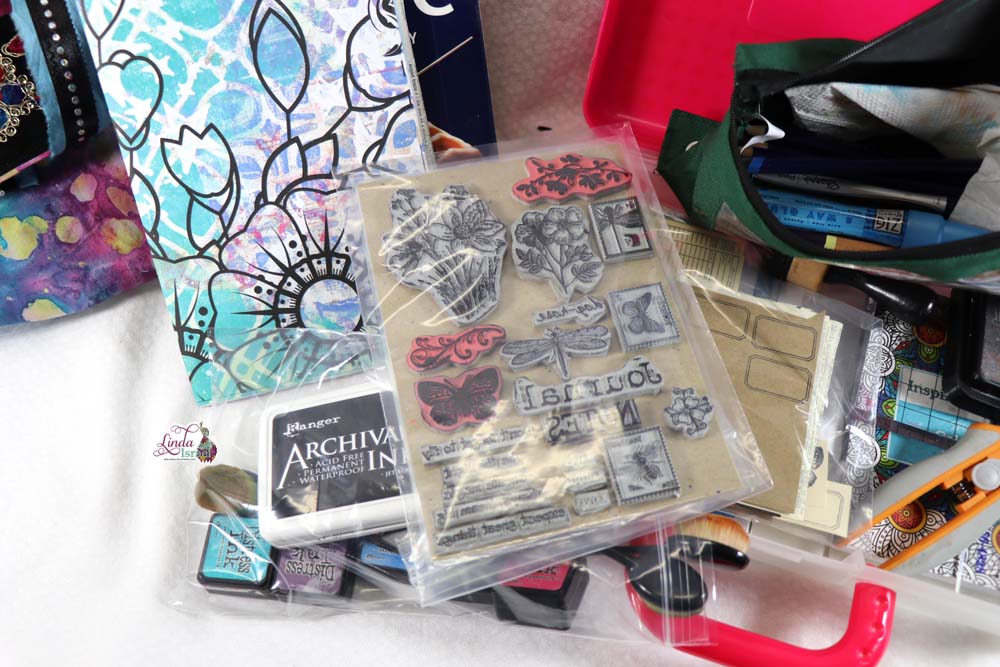 I'm looking forward to seeing how I can use My Junk Journal Travel Kit while on vacation. When I get back I'll share another video and blog talking about what I liked, disliked and wish I had or didn't bring.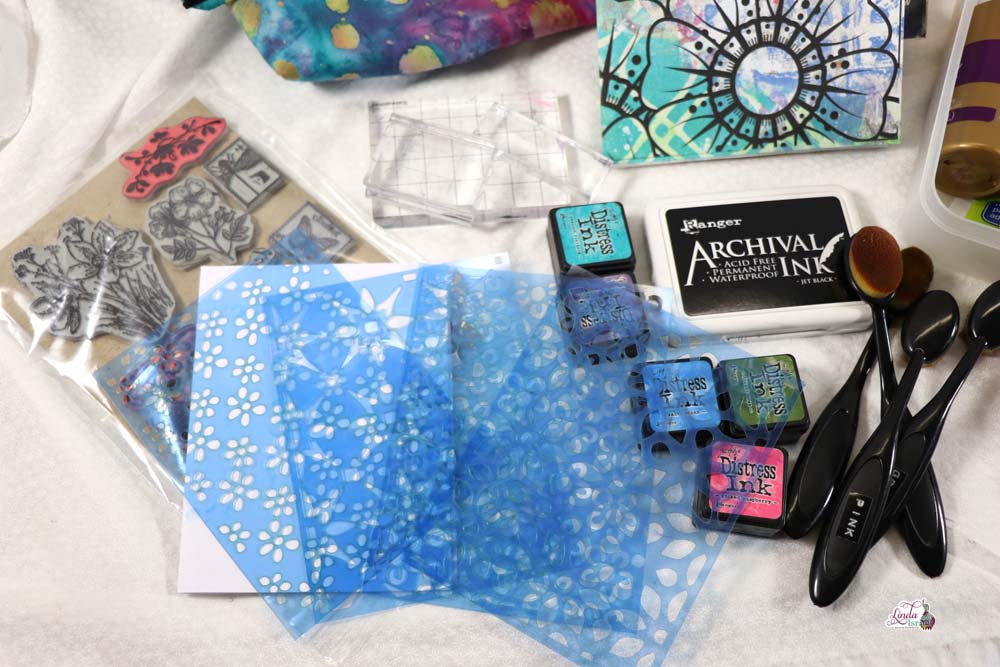 Will you take items on your next trip? What will you take and why?
Interested in any of the projects Linda has created? Please feel free to contact her through her website. Here is her shop, a lot of items featured and more added weekly.
Keep updated on her posts by following the blog by creating an account.  Follow Linda on her Facebook Page or on Instagram for updates that may not be shared on the blog.
Thanks so much for stopping by the blog today to see the My Junk Journal Travel Kit.