Sharing a Matchbook Folio Tutorial, that is the challenge for April inside the Friendly Junk Journal People Facebook Group. Use scraps, book pages, gel prints and more to create a small matchbook folio to hold small ephemera. These make great gifts!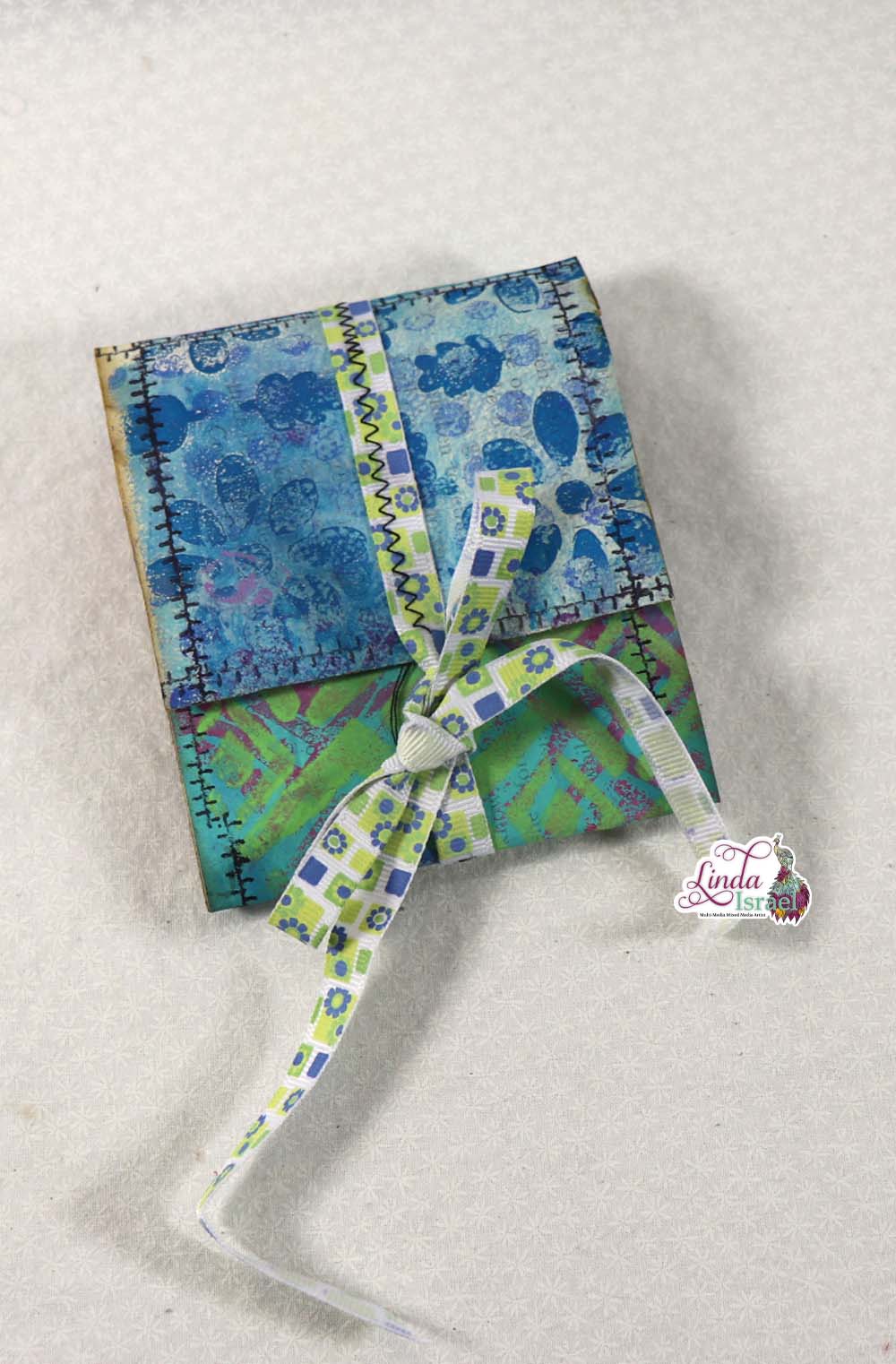 Matchbook Folio Tutorial Video
Supplies used for the Matchbook Folio Tutorial.
Book Pages
Gel Prints
Archival Ink, Jet Black https://amzn.to/3gU3X8s
Ribbon
Sewing Machine
Handmade envelopes
Distress ink, Walnut Stain
For this Matchbook Folio Tutorial, book pages are needed. I picked book pages that were newer and not brittle and played around with the size.
Create gusset pockets, in my folio I created four pockets. My pockets were about 3 inches wide. Use these pockets to determine how wide to create the cover for the folio. The cover I created was about 3.5 inches wide.
Cut a book page or junk mail about a half inch wider than the pockets. Using the book page as a foundation adhere gel prints, scrapbook paper, digital images to the front and back. I used several left over gel print pieces for my cover.
Stamp Shabby Stitches where the pages meet together to give a decorative touch. Could also sew as that is a nice touch too.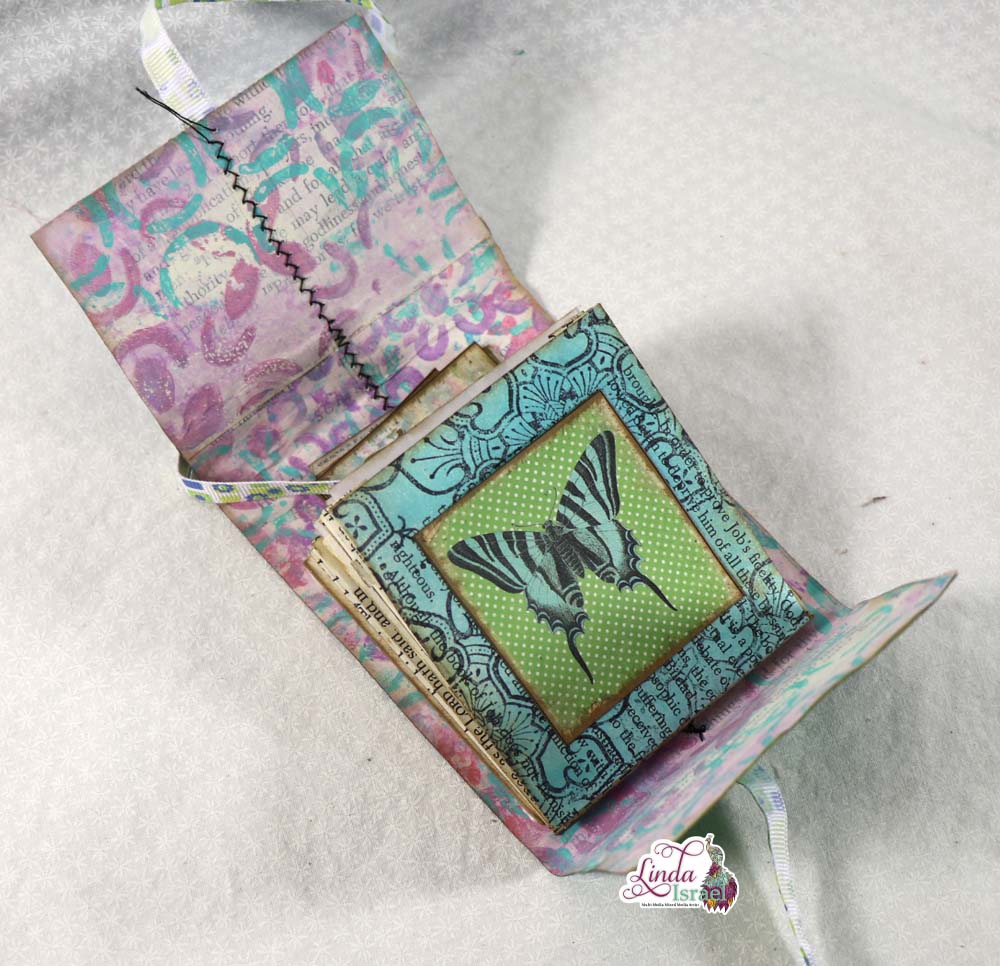 Adhere the pockets together with a thin line of glue from top to bottom in the centers. This will ensure that the pockets will expand.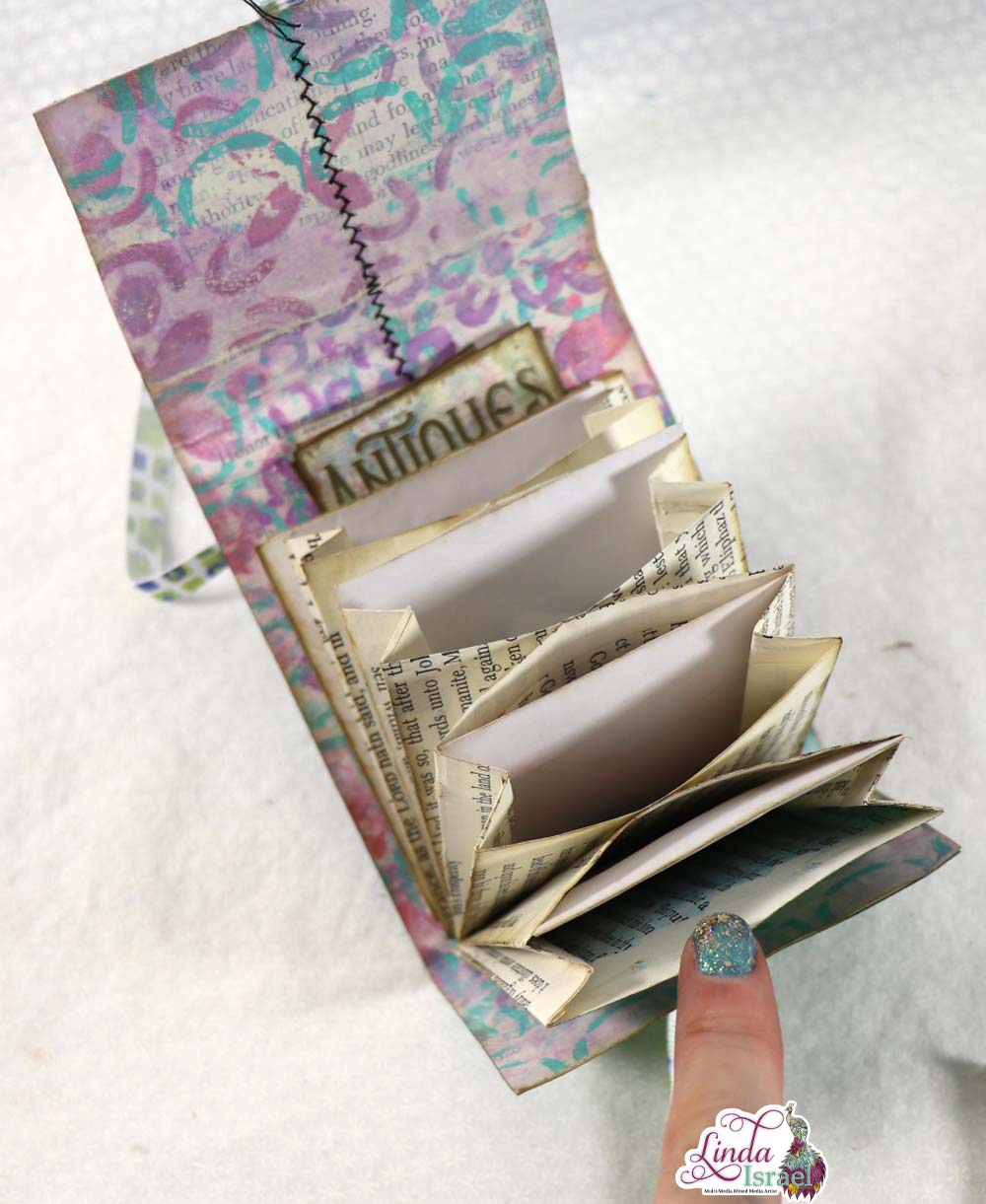 Using the pockets as a guide fold up the bottom of the gel print covered book page and then fold down the top to cover the pockets. This will make it look like a over sized matchbook.
Grab some ribbon or fabric or twine to wrap around the folio. Adhere the ribbon to the outside of the matchbook folio cover. I used a sewing machine to attach my ribbon, but glue can also be used.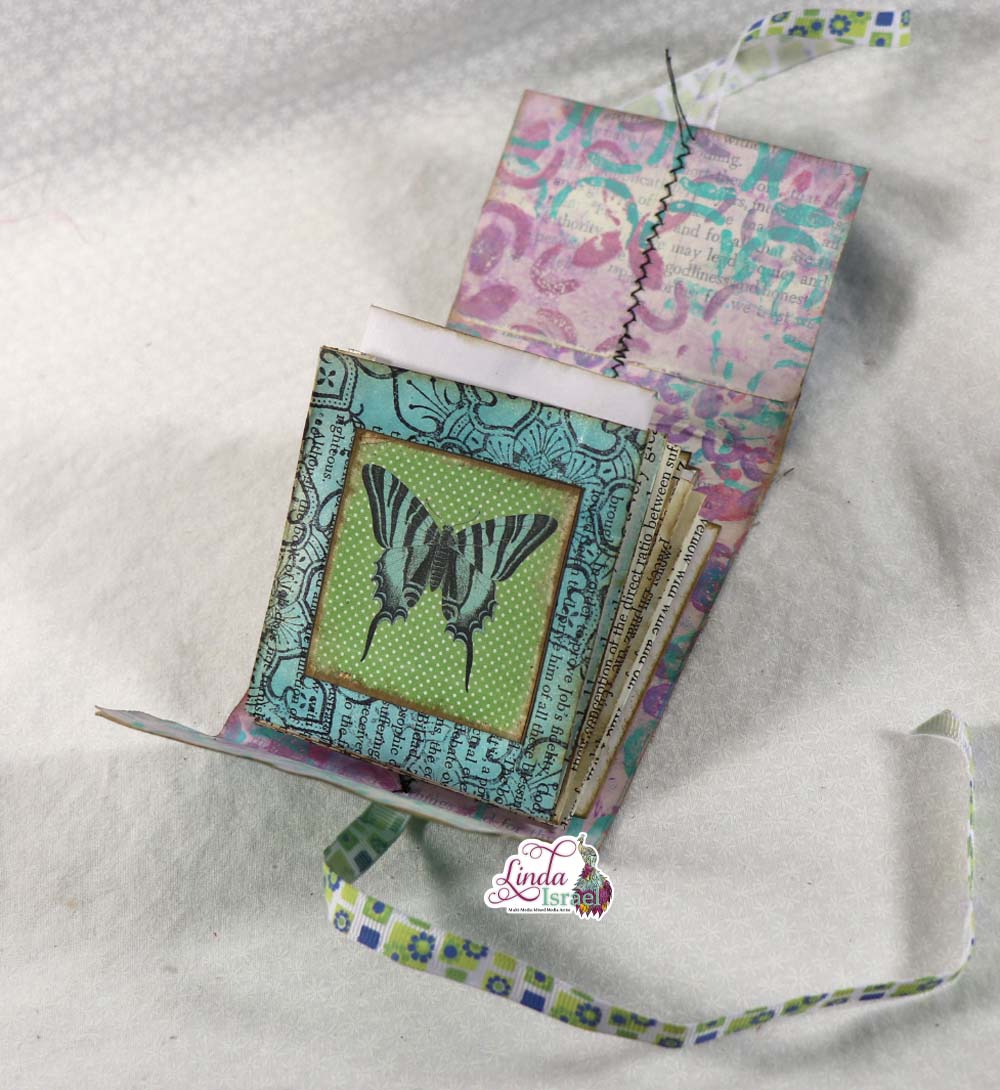 Join the April Challenge inside the Friendly Junk Journal People Facebook group. Create your own version of the Matchbook Folio, then take a photo or even a video and share it in the event. Everyone is welcome to play along. A random winner will be drawn from the people who share their creation.
Visit the Friendly Junk Journal People Facebook group. Of course, you are welcome to join the Friendly Junk Journal People Facebook group. The group is growing daily and we are a friendly group willing to help each other and encourage each other.

Interested in any of the projects Linda has created? Please feel free to contact her through her website. Here is her shop, a lot of items featured and more added weekly.
Keep updated on her posts by following the blog by creating an account.  Follow Linda on her Facebook Page or on Instagram for updates that may not be shared on the blog.
Thanks so much for stopping by the blog today to see the Matchbook Folio Tutorial.