Today I'm sharing a Flip Through of Accordion Fold Junk Journal made over the past couple of weeks on my YouTube Live sessions. I was inspired to make this Accordion Fold style journal because I had an abundance of left over items I wanted to use up. Since I've not done a large accordion fold journal I thought it would be a fresh take on creating a junk journal.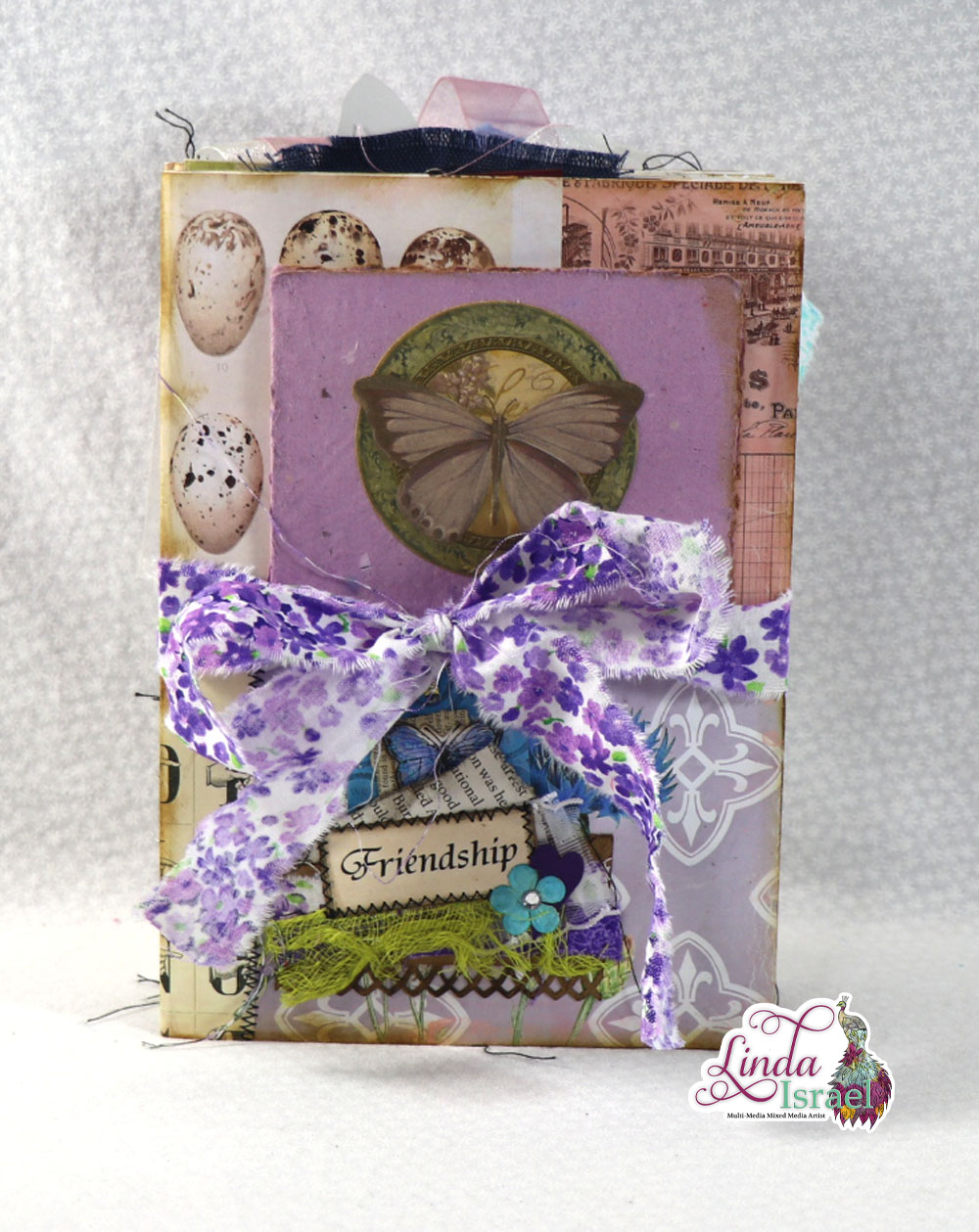 Flip Through of Accordion Fold Junk Journal Video
Live Creating an Accordion Fold Junk Journal Part 1
Live Creating an Accordion Fold Junk Journal Part 2
Supplies used to create the Accordion Fold journal.
Book pages

Scrapbook paper

Wallpaper

Scraps of paper

Fabric strips

Sewing Machine
This accordion fold journal was a lot of fun to create. I loved being able to blend different digital kits along with scrapbook paper, book pages and more.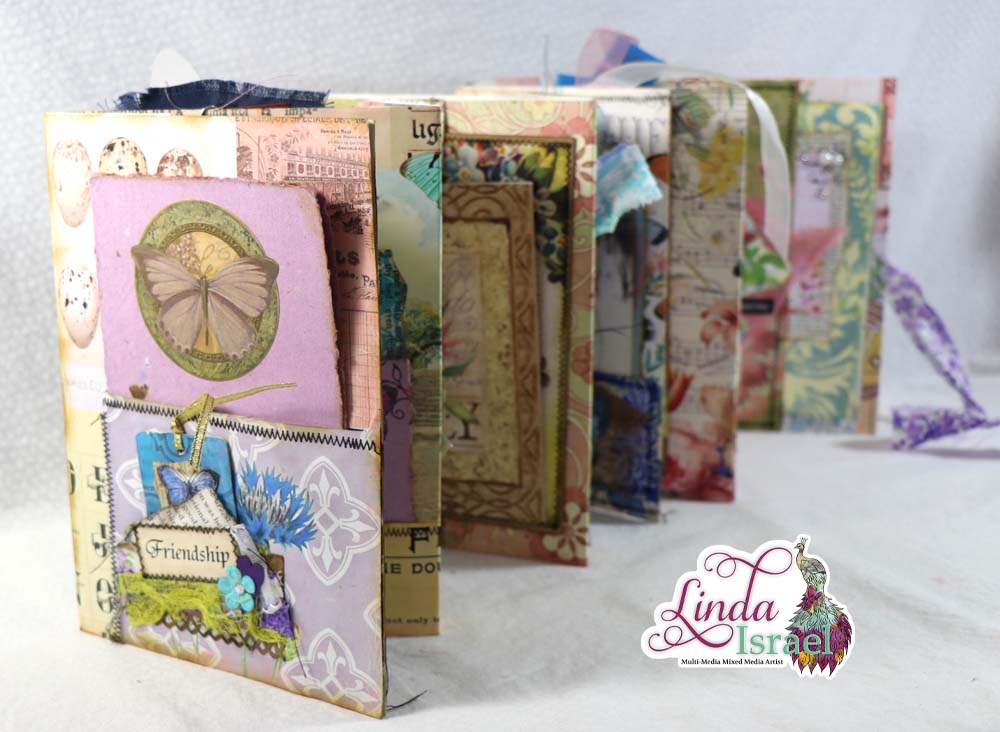 On the cover is a pocket that holds handmade paper, that I made. A group of ladies came for a workshop and I taught them how to make paper. As a result I was able to make about 50 sheets to use in my journal projects.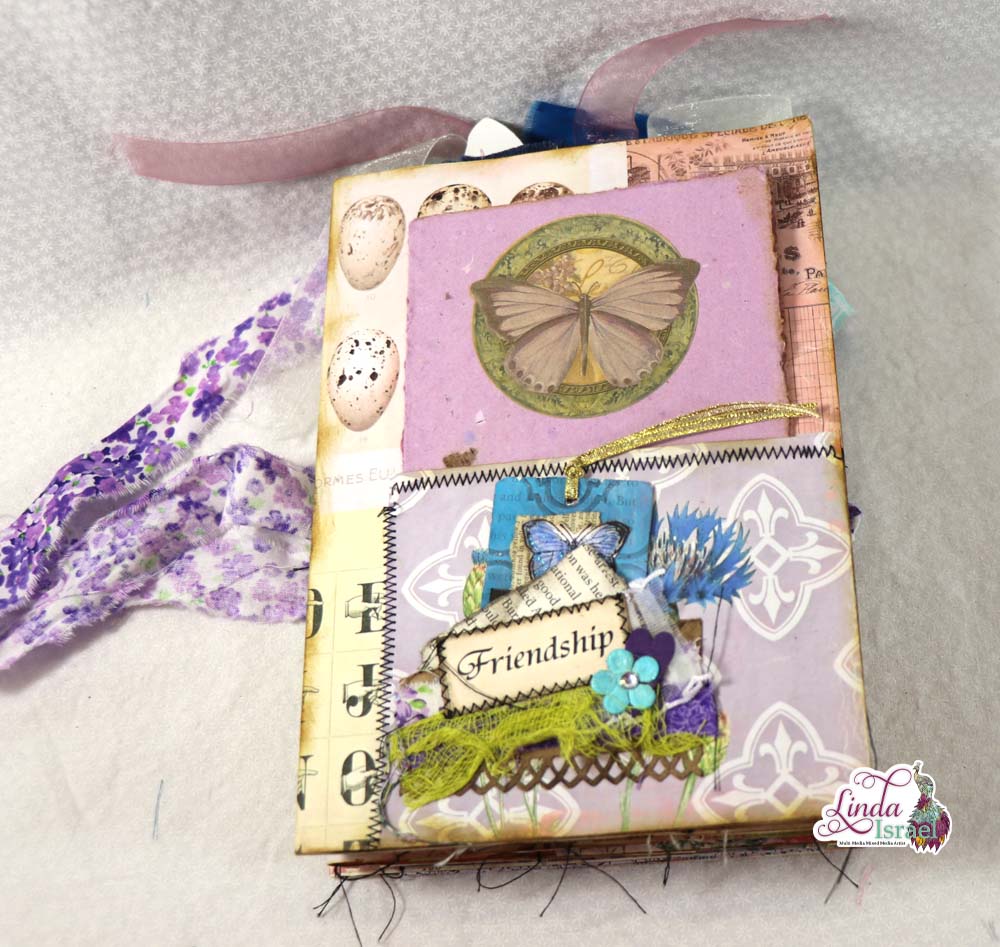 Combining Scrapbook paper, with digital images and stamped images brings me joy. I love blending all of these together. Since I used so many different kits and left over bits, it gives this journal a very eclectic feel but at the same time it all goes together.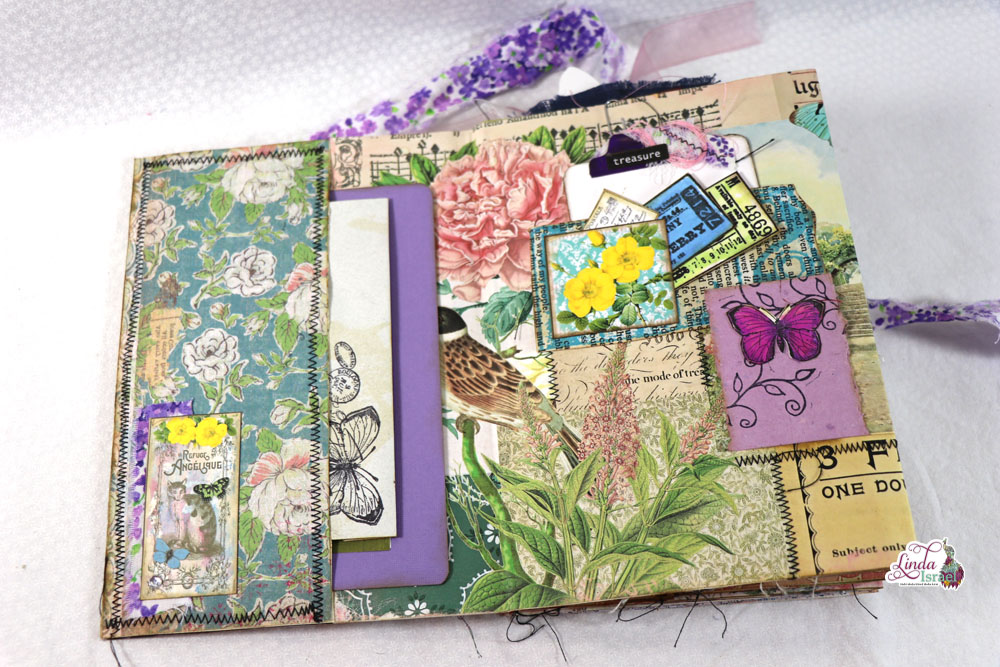 Even coloring book pages can make a great page in a junk journal. Here I used the coloring book page as a pocket.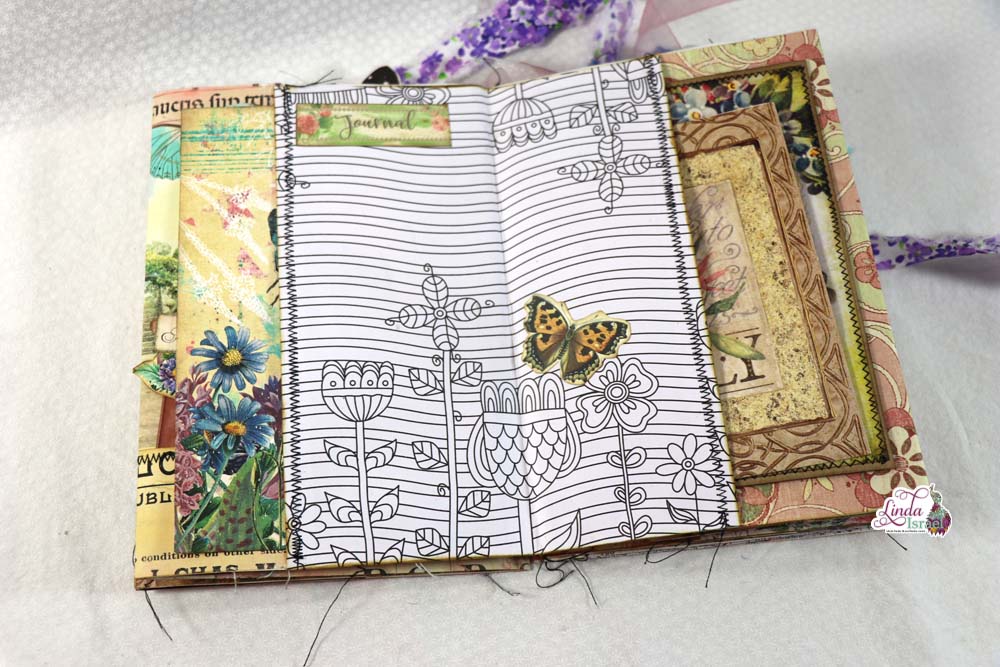 The Paper Sack Envelope Pocket adds a pop of color. Cardstock was used for a journal card and stamped with the Bella Rose med. On the right side I decided to use white embossing powder with the Corner Roses Stamp. I love how the image is peaking out behind the butterfly lg stamp.
A tip in page is a great way to add a page to a journal. It can be added anywhere you like. This page is also a pocket at the top.
If you are like me you might have a stash of stickers. It was fun using up some of those stickers in this journal. Stamping words like Love and Always Dream Big is a great way to use up scraps of paper.
The back cover of the journal isn't the end. When it is flipped over the journal continues!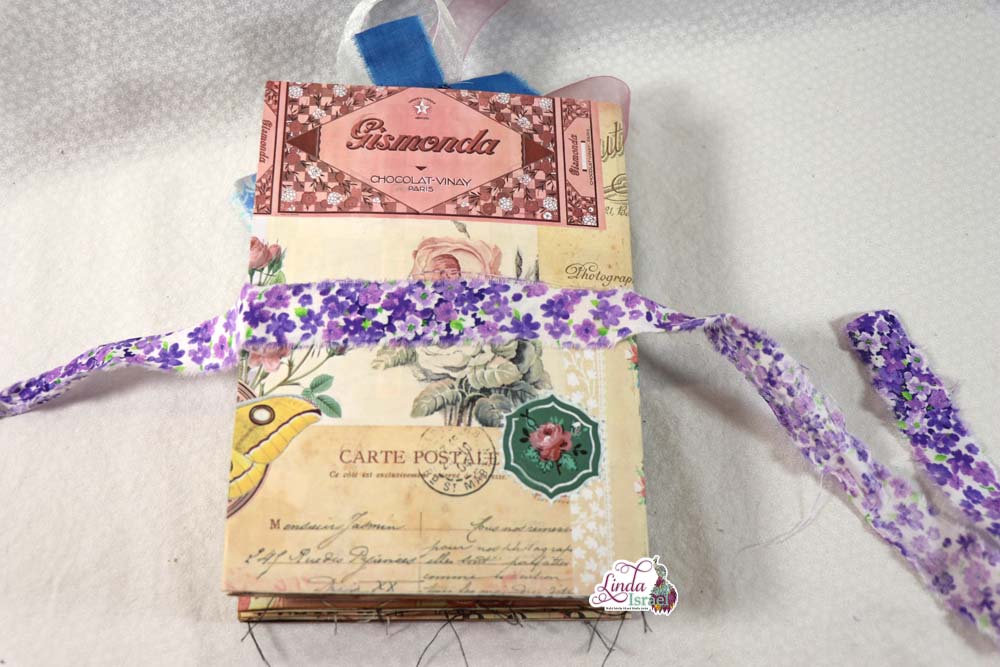 Wallpaper sample books are a great way to get unique papers for a junk journal. I love the colors and textures that can be found in wallpaper. (note you will have to use a glue that will stick to plastic if gluing on top of wallpaper.)
Altering a garment tag with scrapbook paper and a tear off notepad paper is a lot of fun. Notes was stamped on a scrap of paper and added to handmade paper to create a tag.
The right side of the page is from Calico Collage Shabby Chic digital kit. Layered on top is a die from Tim Holtz.
The pocket on the left is denim layered with a painted book page (Circle Stencil with acrylic paint) stamped with Postmark Collage, then layered with more paper, fabric and Aspire to be Amazing.
On the right side is an altered paperclip holding a stamped journal card. Using the Coneflower stamp and be the light stamp.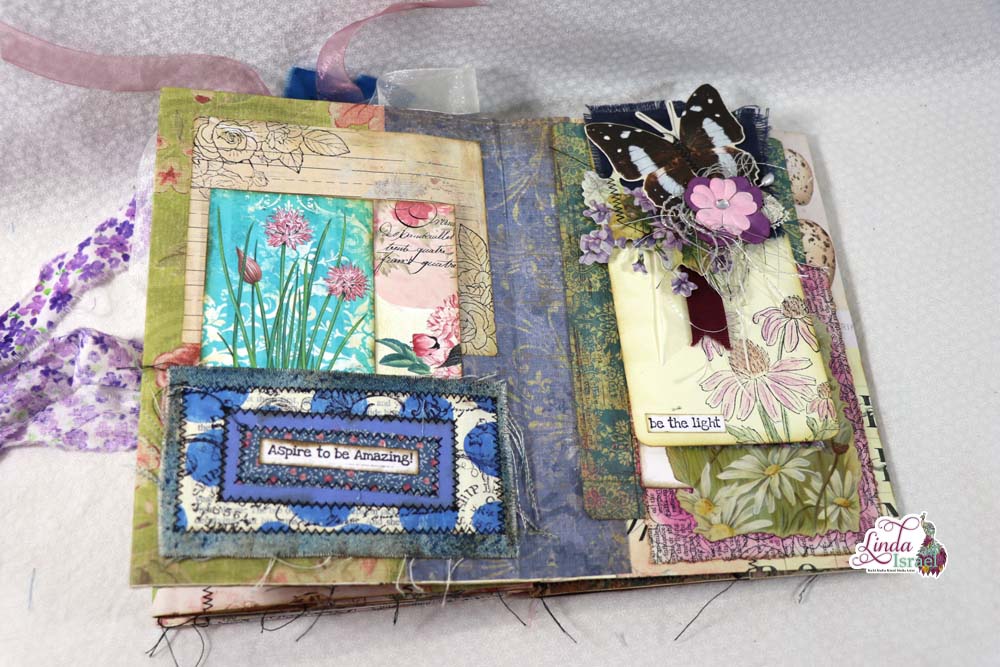 And then the book comes back to the beginning so you can start all over again.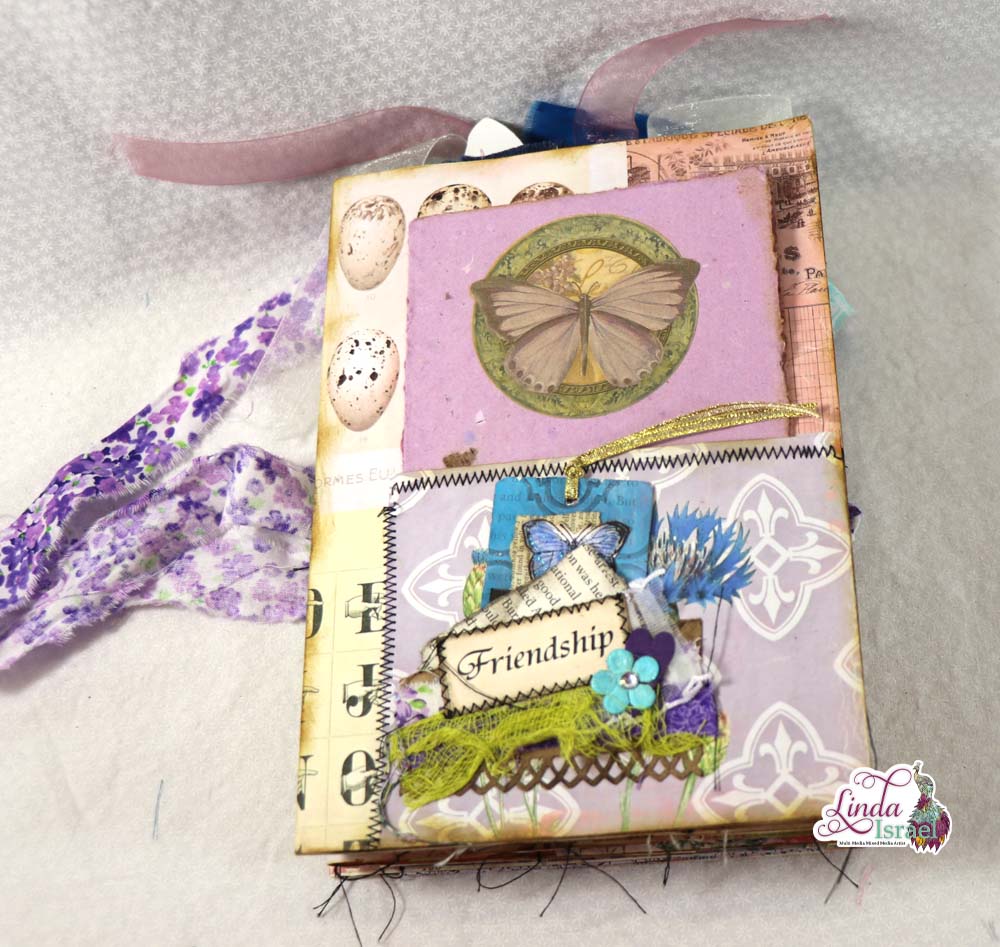 Visit the Friendly Junk Journal People Facebook group. Of course, you are welcome to join the Friendly Junk Journal People Facebook group. The group is growing daily and we are a friendly group willing to help each other and encourage each other.

Interested in any of the projects Linda has created? Please feel free to contact her through her website. Here is her shop, a lot of items featured and more added weekly.
Keep updated on her posts by following the blog by creating an account.  Follow Linda on her Facebook Page or on Instagram for updates that may not be shared on the blog.
Thanks so much for stopping by the blog today to see the Flip Through of Accordion Fold Junk Journal.