Sharing Blue Gel Print Play Time session. I needed to make some blue prints for a swap and decided that I would record the session as inspiration. It seems every time I sit down to play with my Gel Press I get awesome backgrounds that are always unique.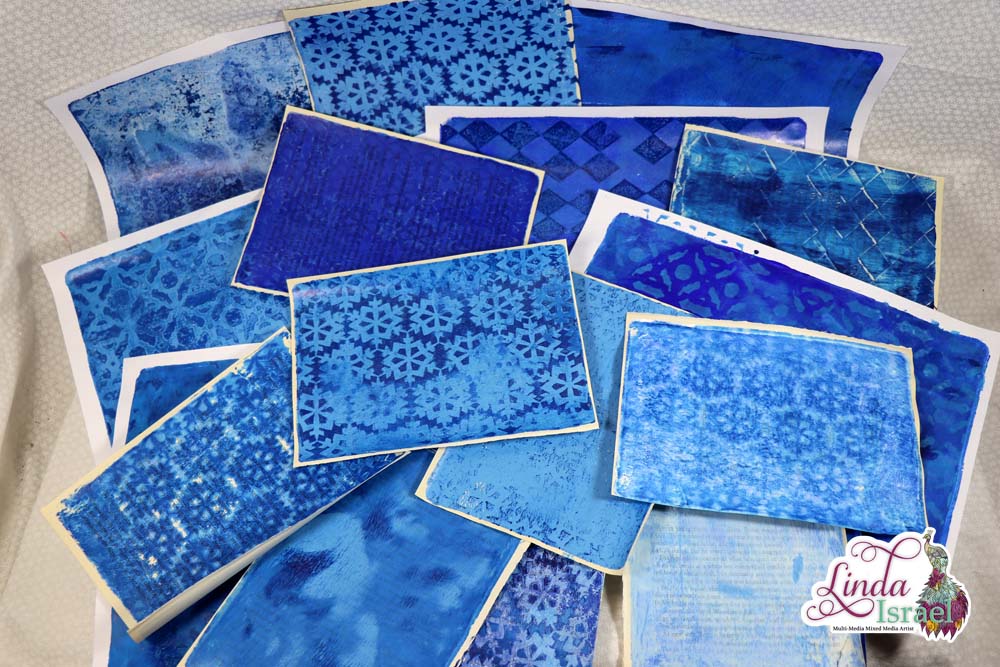 Blue Gel Print Play Time Video
Supplies used for the Blue Gel Print Play Time.
Craft Paint, Acrylic Paint
Book pages
Copy Paper
For this Blue Gel Print Play Time session I used the 8 x 10 and the 5 x 7 gel plates. Having both plates out at the same time is kind of fun. Some of the prints can match in color but have different designs.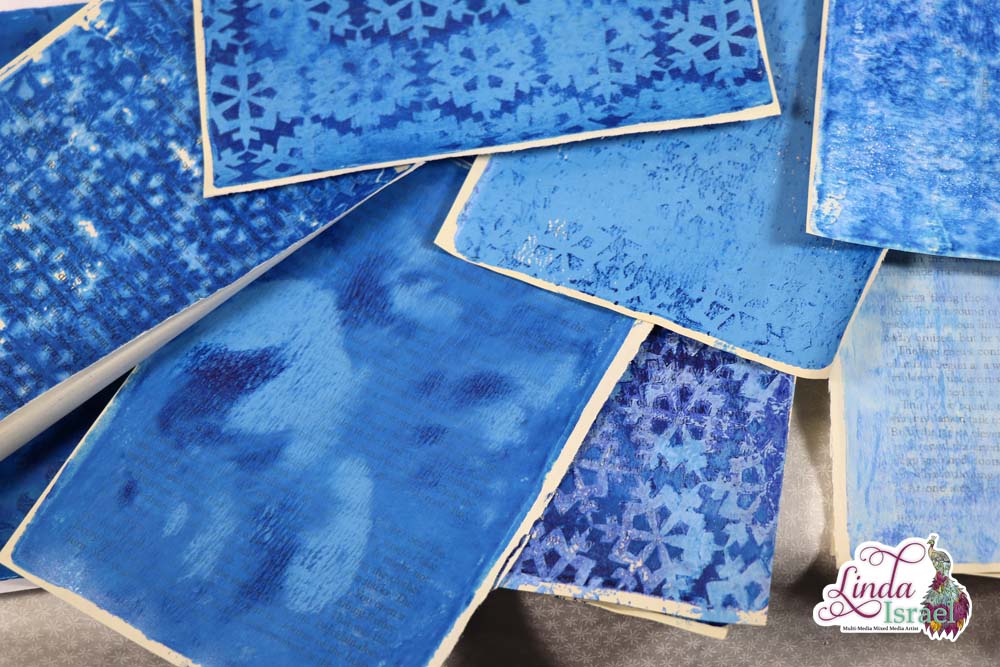 Begin by laying out the Gel Press on a clean surface. I like using the Ranger Craft mat under mine. Since it can get messy I like how easy it is to clean up when I'm done.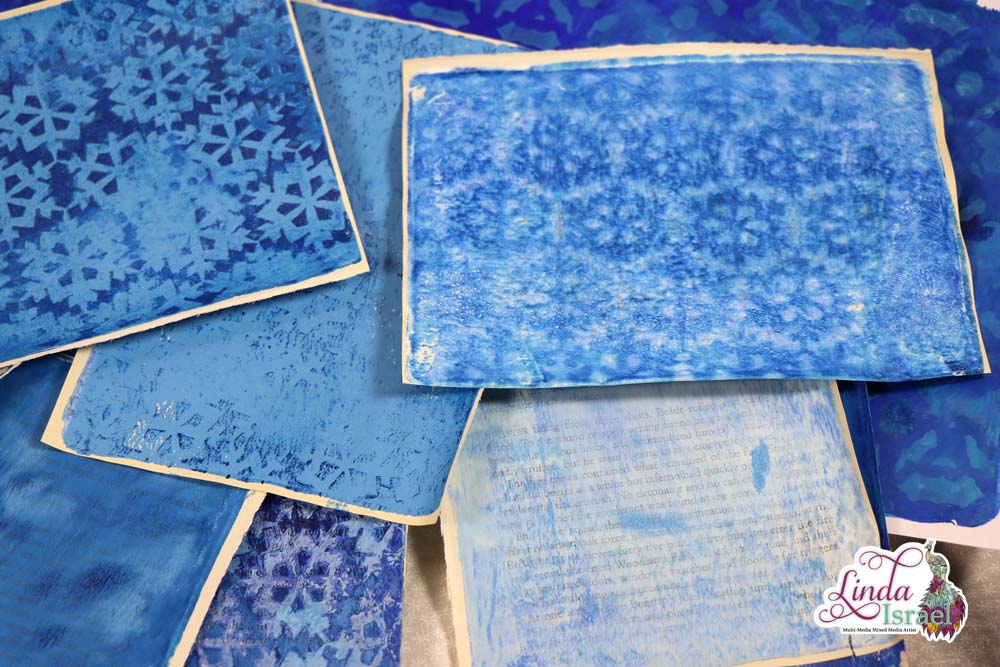 Craft paint and artist grade paints were used for this Blue Gel Print Play Time session. I like mixing the different types of paint on a gel print. Interesting patterns and colors form. Sometimes there is an issue with the paint being too runny, that happened to me when I was using a light blue paint. But I just went ahead and let it play out and see what happened.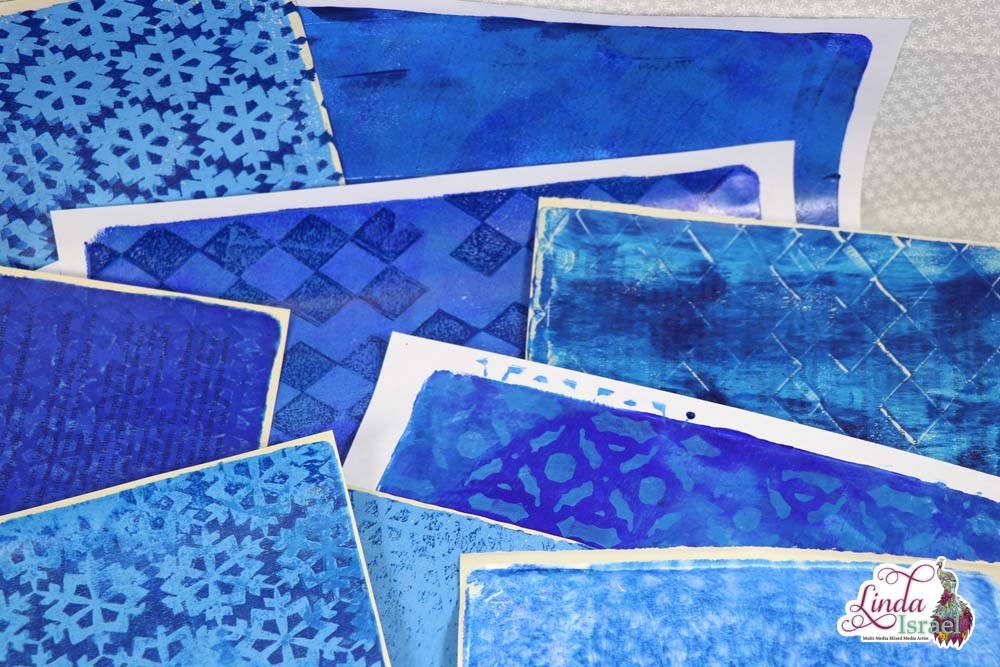 Stamps and stencils are great mark making tools. Laying down a layer of paint and then a stencil is so fun. Some of the prints I would just lay color down without any marks. Then create a layer of paint with a stencil over the first print. It looks so cool!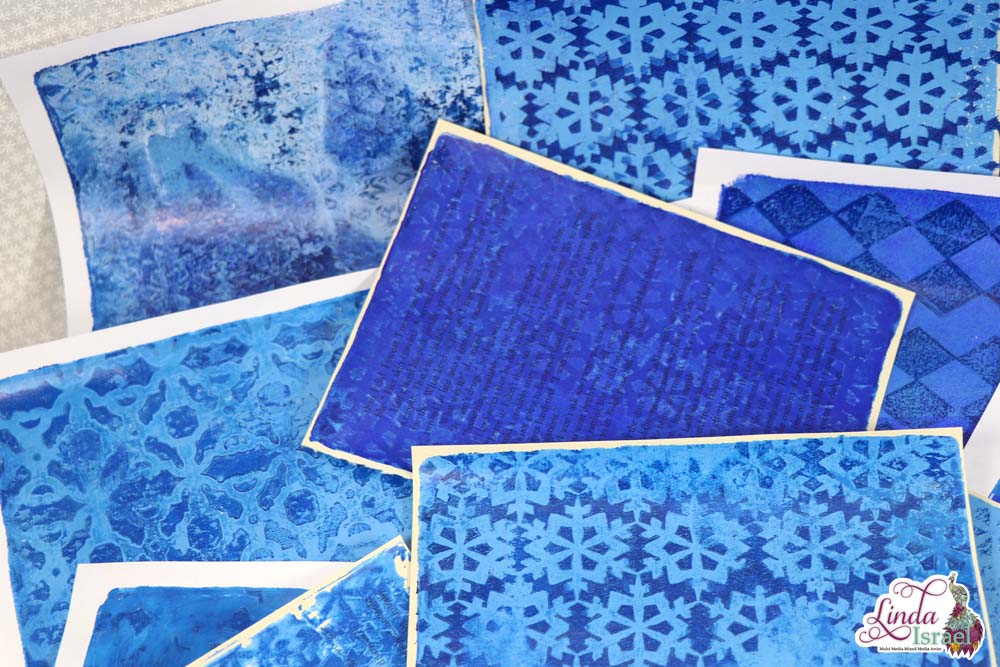 Take some time to sit down and play. Let the colors call to you and don't worry if it doesn't turn out the way you think. It is about playing and letting go of that inner critic.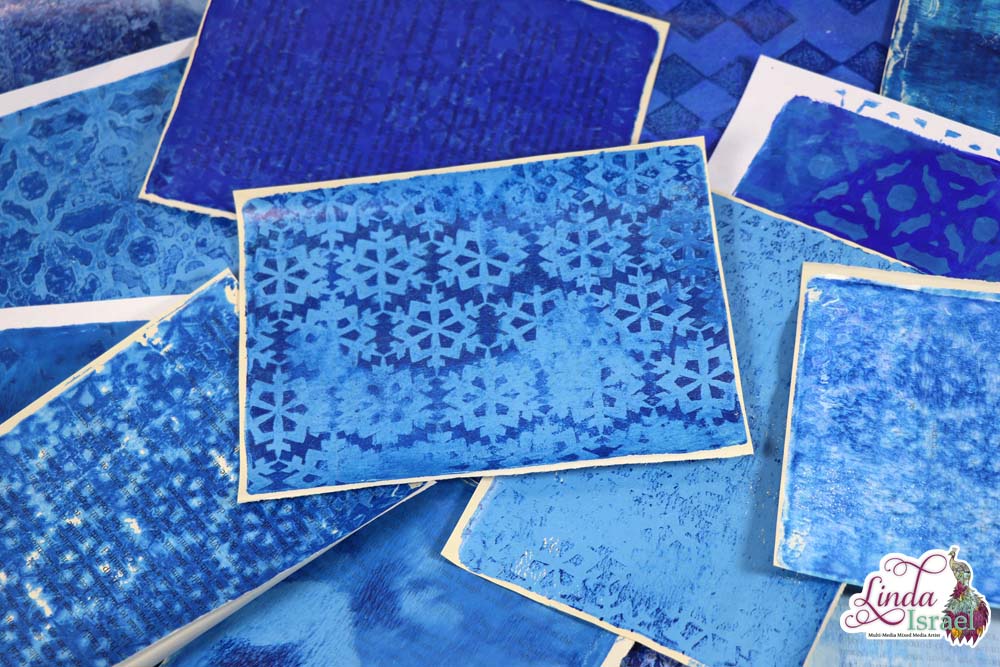 A great way to support me, and continue to see more tutorials and inspirational projects from me is to Become a Patron! When you give me your patronage you will get an exclusive digital download featuring art I created that has now been made into a digital journal kit.
Make sure to check out the Friendly Junk Journal People Facebook group. Of course, you are welcome to join the Friendly Junk Journal People Facebook group. The group is growing daily and we are a friendly group willing to help each other and encourage each other.
Interested in any of the journals I created? Please feel free to contact me through my Facebook Page. Here is my shop, I have a lot of items uploaded and add more weekly.
Keep updated on my posts by following me. Follow my blog with Bloglovin. Or Follow my Facebook Page or on Instagram for updates that may not be shared on my blog.
Thanks so much for stopping by my blog today to see the Blue Gel Print Play Time session.