On July 11th, during the live stream, I show Transforming Junk into Junk Journal Elements. Book pages and junk mail were used to create elements to use in junk journals. Grab your acrylic paint, stencils, and stamps and play!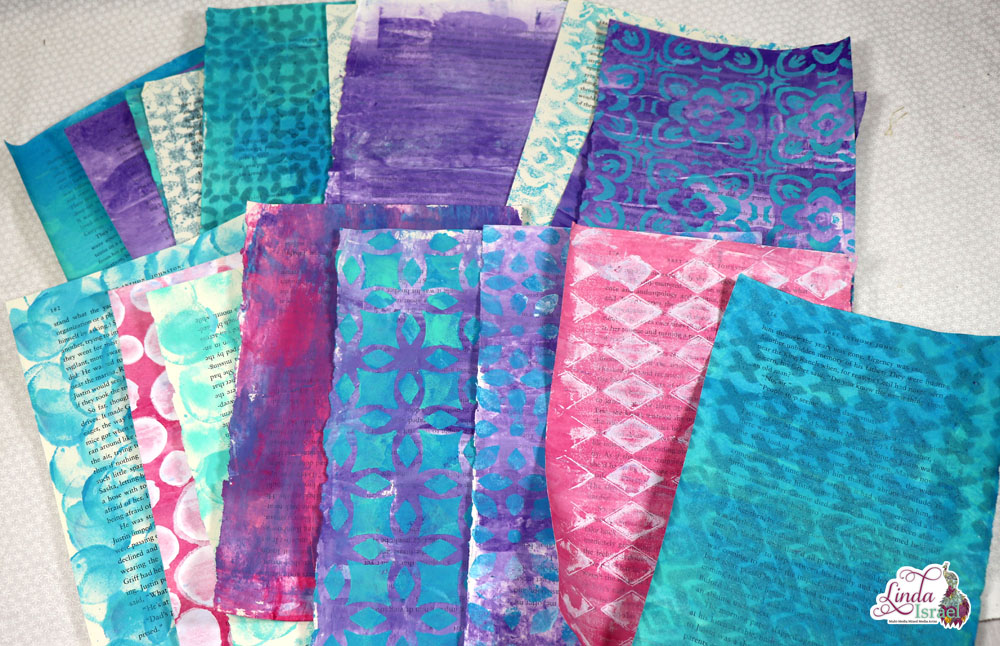 Live YouTube Transforming Junk into Journal Elements Video.
Supplies used for the Transforming Junk into Journal Elements.
Select some junk mail and book pages then apply acrylic paint, stencils and Tattered Angels Glimmer Mist to make elements to use in your junk journal.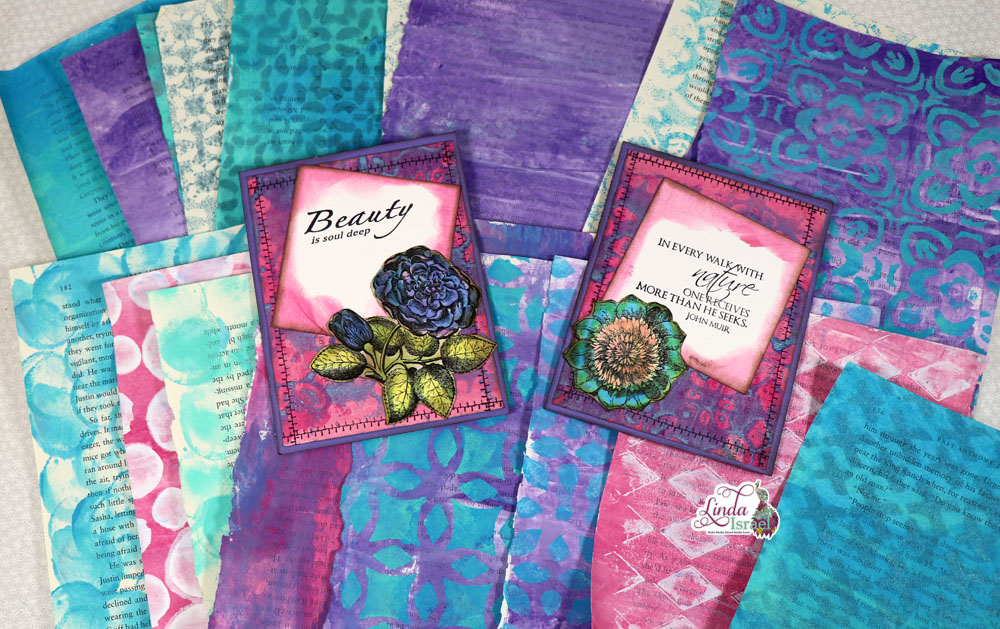 Coat a book page with a then layer of acrylic paint using an old gift card or other tool. Thin layers are best. Remember, paints tend to muddy if mixed wet. Therefore, make sure that you dry each layer so you don't end up with mud.
When using stencils and stamps with acrylic paint, have a bowl or pan of water to rinse. Acrylic paint can build up and make these tools difficult to use. Take a moment to clean and it will save you a lot of time later.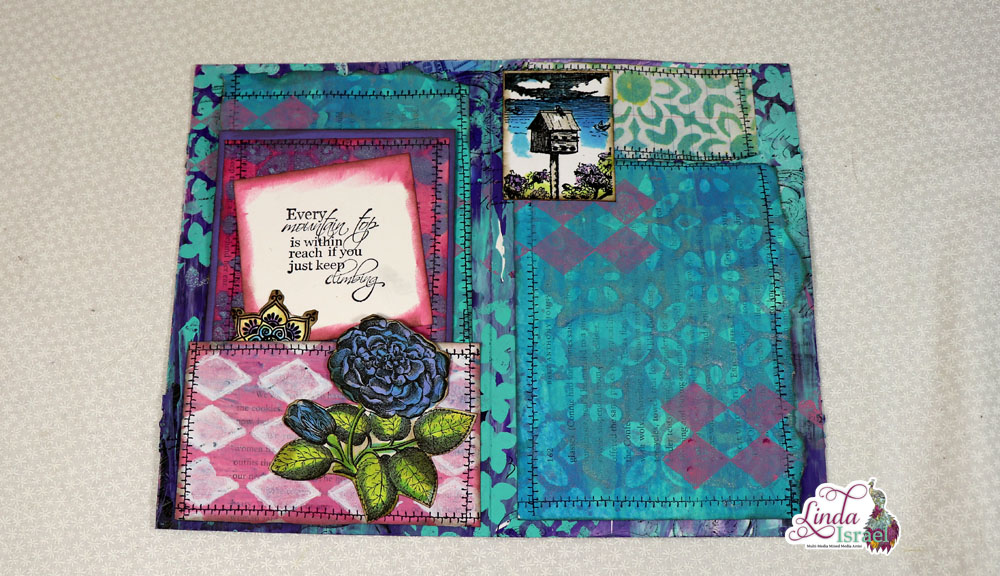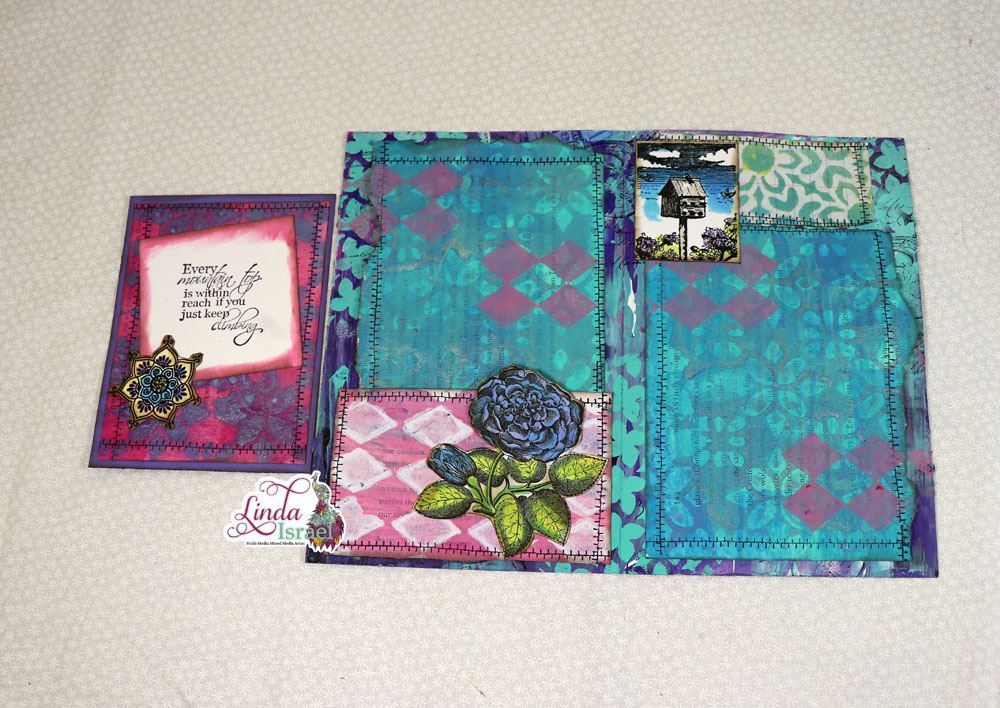 By creating a pocket you then have tuck spot for a journal card into by using stamped elements. Used the Circle Stencil, Shabby Stitches Stamp, and the Telephone Rubber Stamp for this journal page. As you can see there is lots of color. Don't be afraid to use color!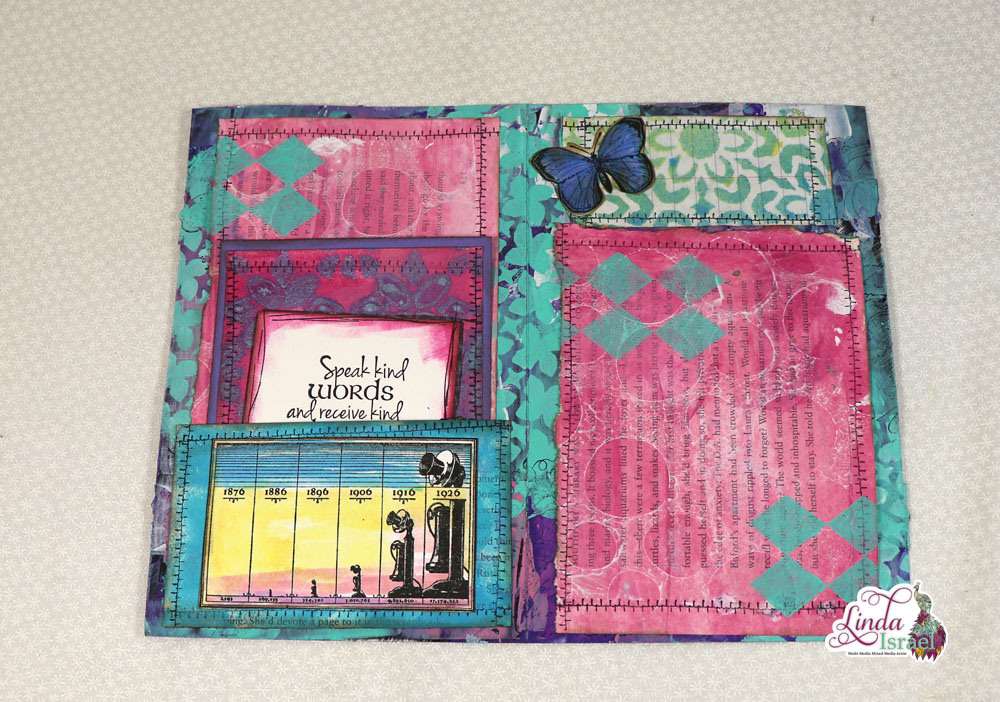 Layer elements with your stencils and rubber stamps, and arrange them so you will have several areas to write on for a junk journal page. If ever in doubt about a layout, take a photo before you glue things down. Because in a photo you can take a step back so to speak and get an idea of how it will look, if something stands out or doesn't seem to flow, make changes.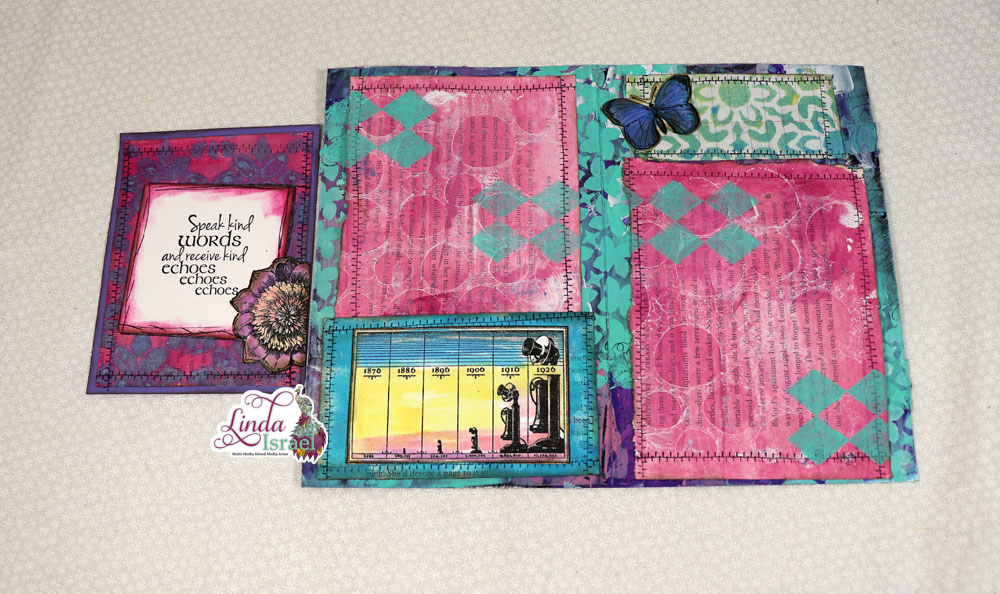 Use up that junk mail along with book pages to create your own elements. What elements do you create for your junk journal pages?
Join the #useitupjuly event on Facebook post photos of your projects inside the event to be entered to win prizes.
Remember that Linda has live streams on Monday's at 3:45 pm and Thursdays at 12:30 pm Central Standard time on her YouTube Channel. Come join the chat, win prizes while she create.
Make sure to check out the Friendly Junk Journal People Facebook group. Of course, you are welcome to join the Friendly Junk Journal People Facebook group. The group is growing daily and we are a friendly group willing to help each other and encourage each other.
Interested in any of the projects Linda has created? Please feel free to contact her through her website. Here is her shop, a lot of items featured and add more weekly.
Keep updated on her posts by following the blog by creating an account.  Follow Linda on her Facebook Page or on Instagram for updates that may not be shared on the blog.
Thanks so much for stopping by the blog today to see the Transforming Junk into Journal Elements.