Day 19 of #useitupjuly and I'm sharing a Paper Pocket Tutorial. These pockets are perfect for junk journals. One pocket I really like because it holds lots of goodies that can be placed anywhere in a journal and taken out to use the bits.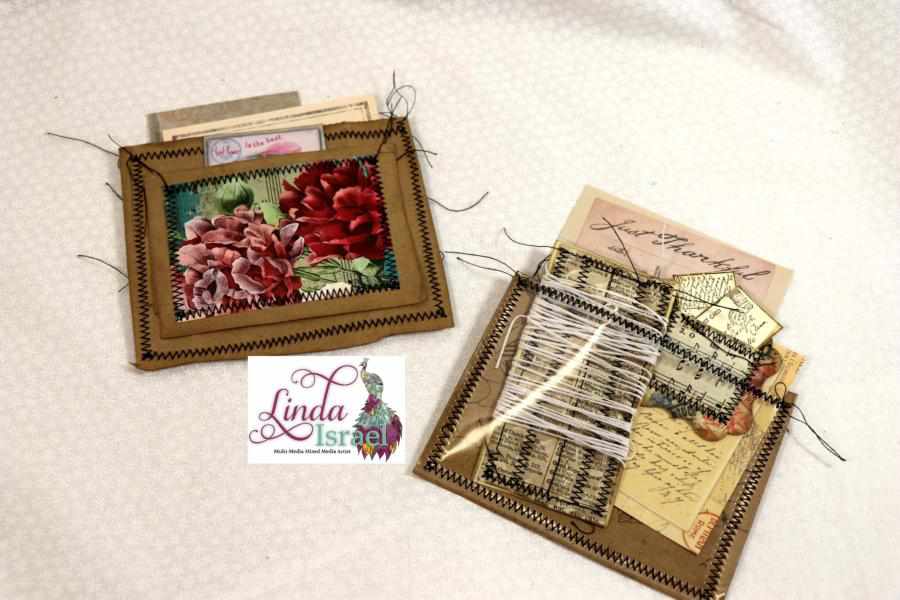 Paper Pocket Tutorial Video
Supplies used for the Paper Pocket Tutorial
Kraft Paper Sack
Old Book page – sprayed with Tattered Angels Glimmer Mist, Woven Burlap through Lace Stencil
Distress Ink, Frayed Burlap
Rubber Stamps
I'm working on my goal of using it up in July by going through my stash and finding ways to use items.  Each project reduces my stash a little at a time.
The plan for the Paper Pocket Tutorial today was to use brown paper sacks, book pages, transparency and a sewing machine to make pockets.
The size of the pocket is determined by the journal. I measure the page and subtract about 1/8 to 1/4 of an inch. That is the width of the pocket. The height is usually no more than 4.5 inches. It depends on how large the journal pages are and what will go inside.
The inspiration for the first pocket: one day while playing around with paper, I decided why couldn't I create a multi-pocket out of one sheet of paper. That is when the three pocket came about. Being able to see bits at different levels in the pockets gives just a little bit of charm to a junk journal. A removable pocket is so much fun!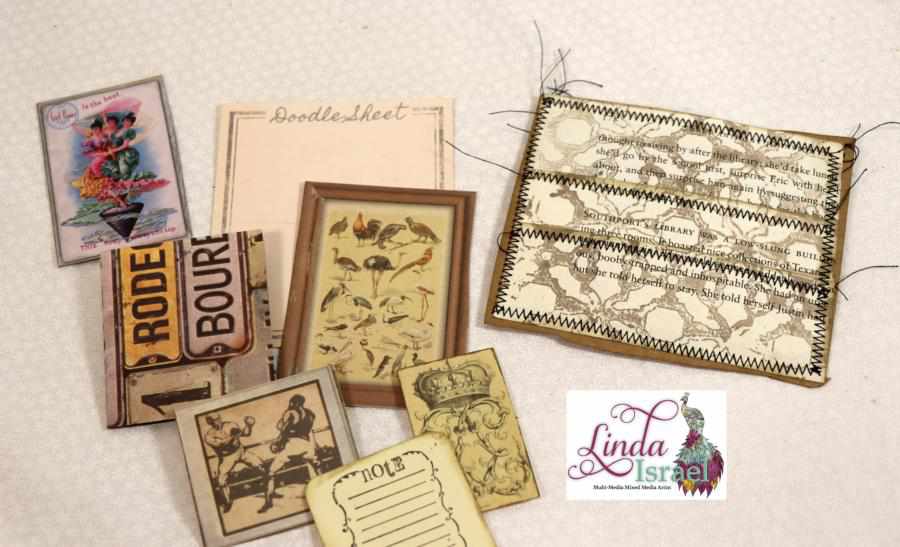 The second pocket I made used transparency film that I purchased for a different project but the transparency film didn't work for that other project. That is when I thought, hey it can be a pocket in a junk journal. And that is how I decided to use transparency film over a stamped piece of kraft paper sack.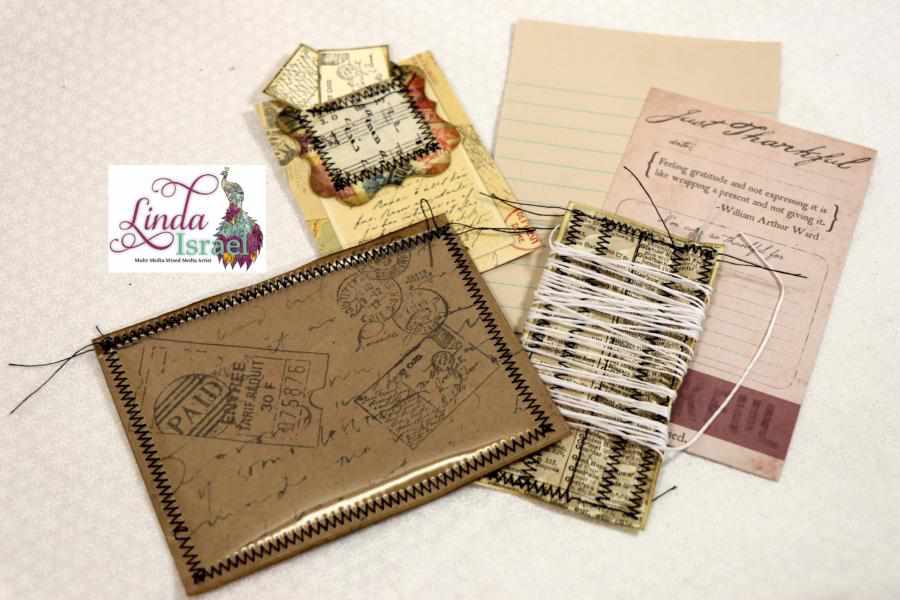 Take a look at those supplies you have and use them. Sure it is fun to go shopping, but after a while, you can have way too many supplies and it can overwhelm you. Don't be overwhelmed with too many supplies, use it up!
Experiment with your supplies to find new things. If trying something for the first time, use old book pages or scrap paper to make the prototype. Sometimes I like how the prototype turned out with scraps! lol
Have fun creating and Use It Up!
Make sure to check out the Friendly Junk Journal People Facebook group. Of course, you are welcome to join the Friendly Junk Journal People Facebook group. The group is growing daily and we are a friendly group willing to help each other and encourage each other.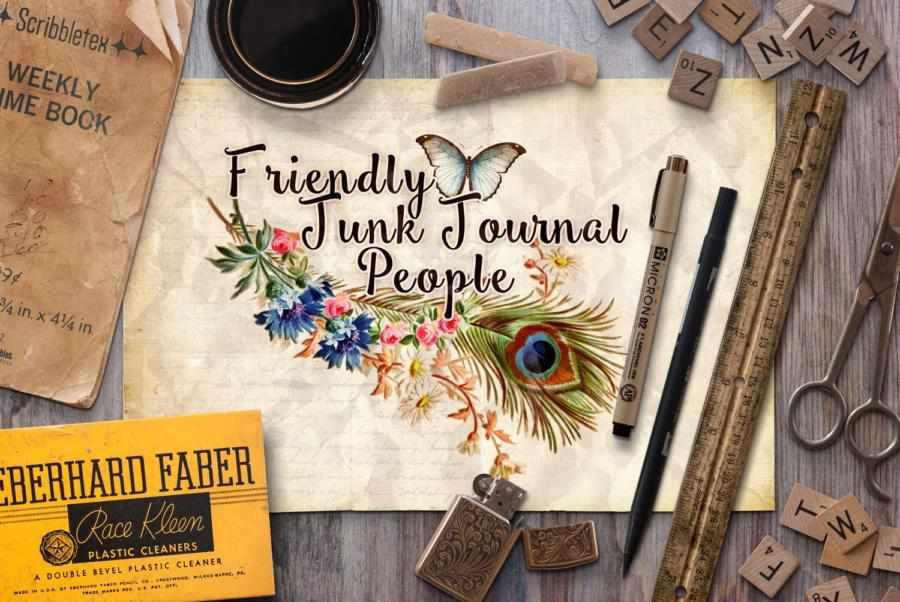 Interested in any of the journals I created? Please feel free to contact me through my Facebook Page. Here is my shop, I have a lot of items uploaded and add more weekly.
Follow my Facebook Page or on Instagram for updates that may not be shared on my blog.
Thanks so much for stopping by my blog today to see the Paper Pocket Tutorial.