Transform Scrapbook Paper a Mixed Media Tutorial In this video I take old scrapbook paper that didn't really match my project and show how to transform it with paint, stamping and stencils. Video made for the Virtual Junk Journal Camp Retreat hosted by That's Just Penny. Now that the retreat is over I can share the tutorial with the public. Make sure that you visit. That's Just Penny for the next retreat that will take place in June.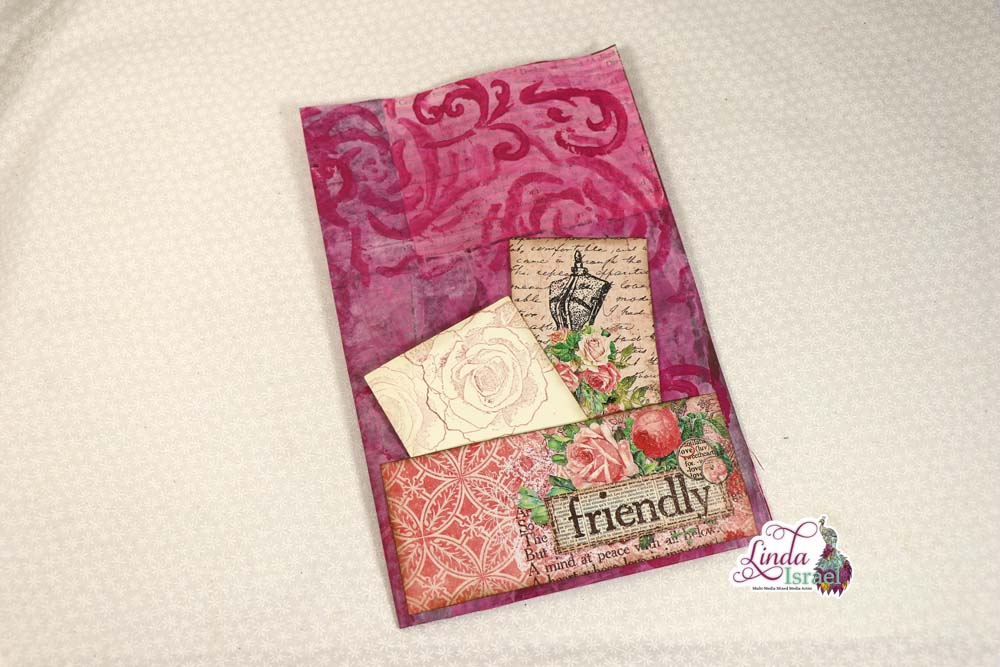 Transform Scrapbook Paper a Mixed Media Tutorial Video.
Supplies used to Transform Scrapbook Paper a Mixed Media Tutorial.
Ugly Scrapbook paper or paper you don't really like
Old Book Pages
Glue Pot
Paint Brush
Aleene's Tacky Glue
Acrylic Blocks
Paint tray (old food tray)
Gift Card
Acrylic Paint, shades of Pink and Ivory
Heat Tool
Bella Rose Stencil (exclusive to the Bella Rose Garden Subscription Box)
Tattered Angels Glimmer Mists, Exclusive Color. Could use Walnut Gold as a substitute
Distress Ink,

 

Walnut Stain
Fibers
Let's begin the Transform Scrapbook Paper a Mixed Media Tutorial. Select a scrapbook paper from your stash, mine was 12 x 12 paper. Use those pages that you don't care for the pattern or color, or maybe it is hard to match other projects.
Cut up a few pages from a book and adhere randomly on the scrapbook paper. No need to cover the whole page just a few here and there will add interest. Dry the page.
Select a few colors of craft paint and put in a pallet. Use an old gift card to scrap the paint all over the scrapbook paper. By scraping you will get thinner layers and these can almost be transparent. Apply as much paint as you like to get the color you want, but do so in thin layers and let each layer dry.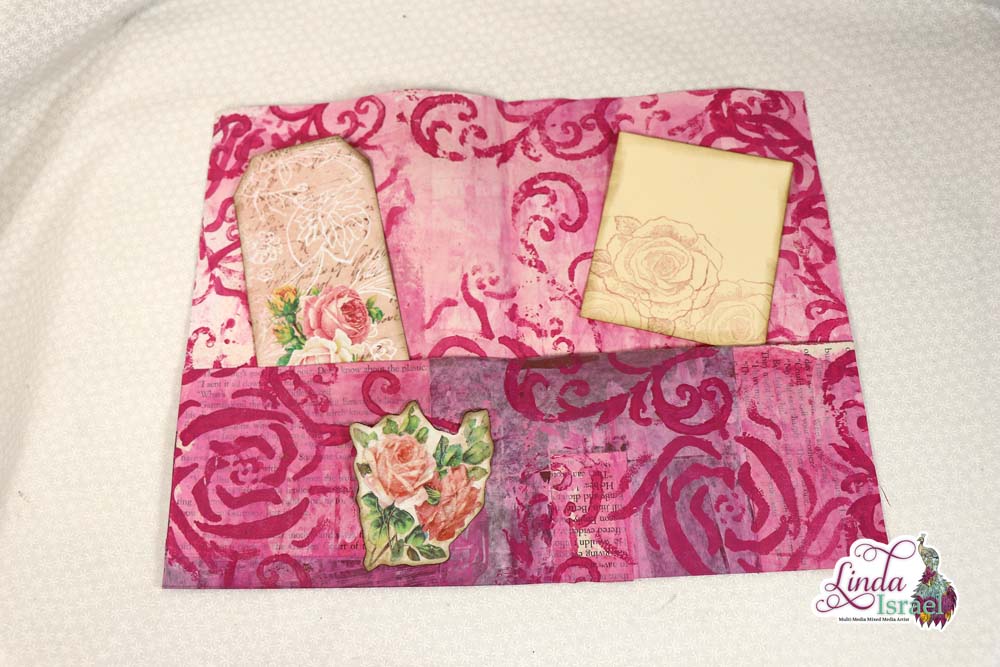 Use the Romantic Swirl stamp and the paint pallet to add stamping all over the page, both sides. Make sure to wash your stamp as soon as you are done stamping so that the paint will be removed. Dry page.
Stencil with paint using the blending tool. Use a daubing motion or pounce motion to apply the paint. Dry the paint and repeat on the backside.
Trim the page down to the journal page you plan to use. Mine was 8.5 x 11. Trim off 1 inch on one side. Rotate and score at 8.5 inches. Fold up the 3.50 bottom to create a pocket. Adhere on the edges to hold in place.
Spray Tattered Angels Glimmer Mists on the page to add shimmer. Dry with heat tool.
Decorate using the Bella Rose Garden Digital Download. Choose elements that appeal to you and adhere on the front, inside pockets and the back.
See how easy this Transform Scrapbook Paper a Mixed Media Tutorial was? Don't you think you could transform a bunch of those Scrapbook papers that you won't use?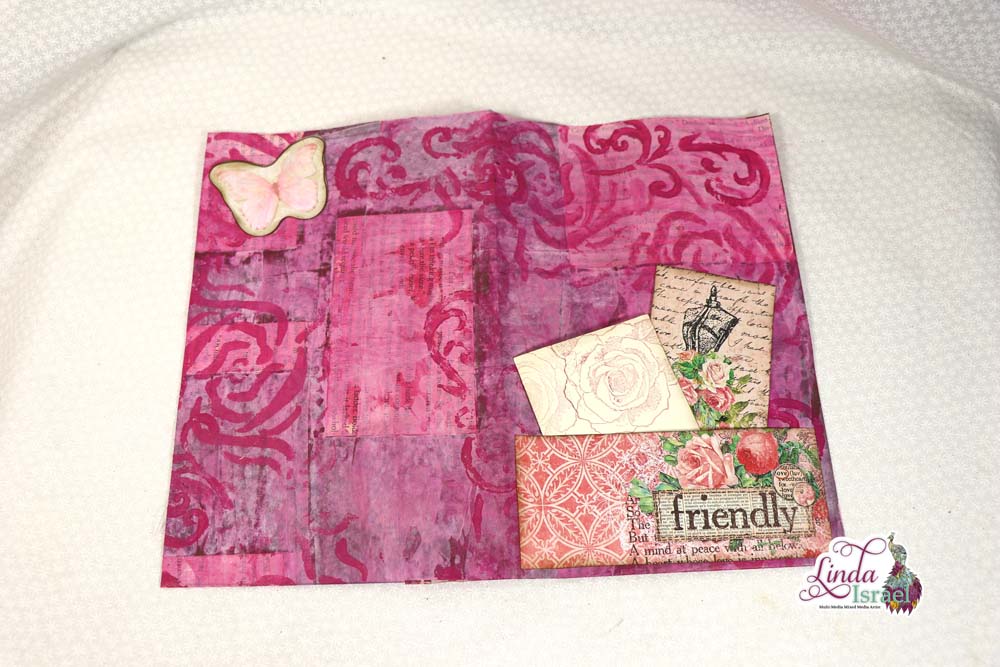 Make sure to check out the Friendly Junk Journal People Facebook group. Of course, you are welcome to join the Friendly Junk Journal People Facebook group. The group is growing daily and we are a friendly group willing to help each other and encourage each other.
Interested in any of the journals I created? Please feel free to contact me through my Facebook Page. Here is my shop, I have a lot of items uploaded and add more weekly.
Keep updated on my posts by following me, add your email.  Follow my Facebook Page or on Instagram for updates that may not be shared on my blog.
Thanks so much for stopping by my blog today to see the Painted Junk Mail to Journal Page Tutorial.