January 27th Creative Prompt Use Fabric Scraps. In today's tutorial I'll show how to use fabric on a journal page. Maybe you have something saved from a loved one or special event. Using the fabric scraps on a journal page is a great way to remember the person or occasion.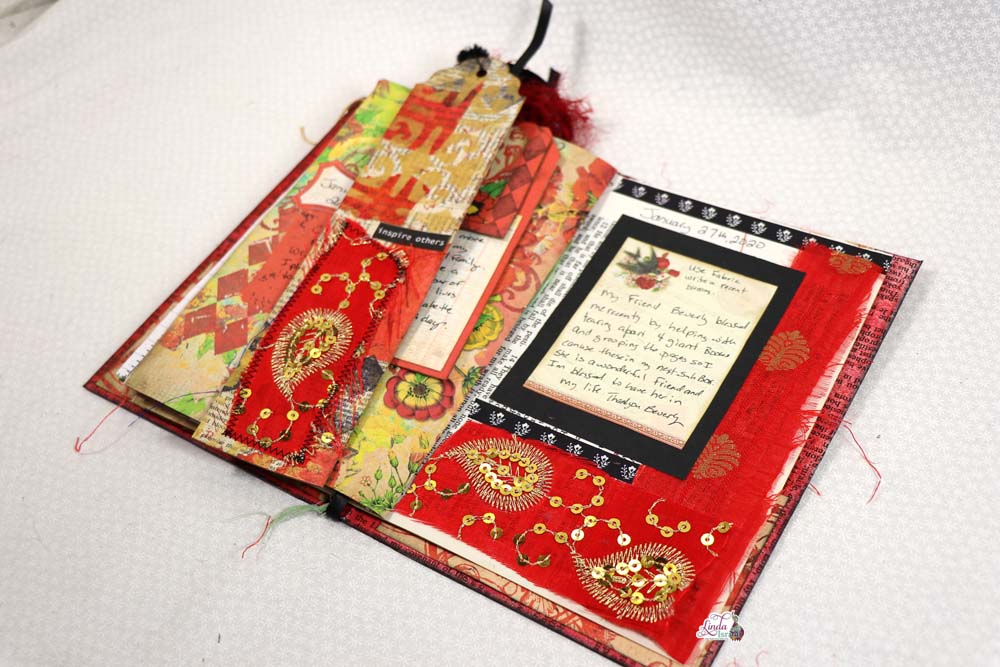 January 27th Creative Prompt Use Fabric Scraps Tutorial Video
Supplies used for the January 27th Creative Prompt Use Fabric Scraps
Washi Tape
Tear off note paper
Card stock Scraps
Facebook Event inside Friendly Junk Journal People  Join the Facebook event, so you can share photos and ask questions.
January 27 Prompt Use fabric scraps to create something for or on your journal page. Write about a blessing you received recently.
Taking pieces of sari silk fabric scrap pieces from Dust Fairies, Linda shows how she uses them for today's journal page. There are many different ways you can use your fabric scraps in your journal!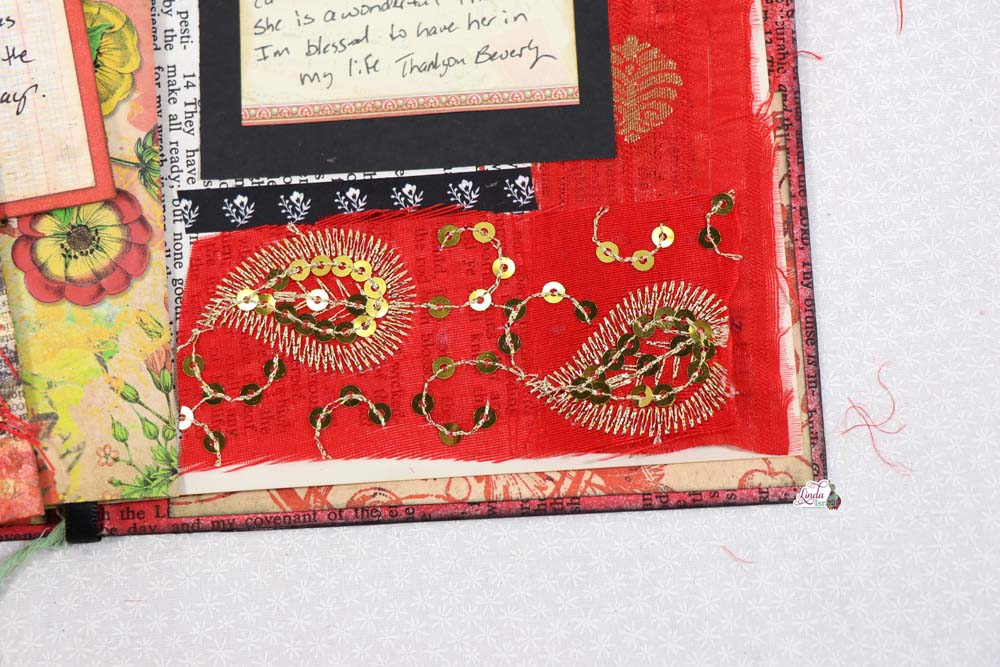 Adding pieces of sari silk to the journal page, then layering with black card stock Linda created a writing space. Try using up your stash of washi tape for borders or enhancements to your page. You don't need a lot of glue to adhere fabric, use Aleene's tacky glue and place small dots around the back of the fabric!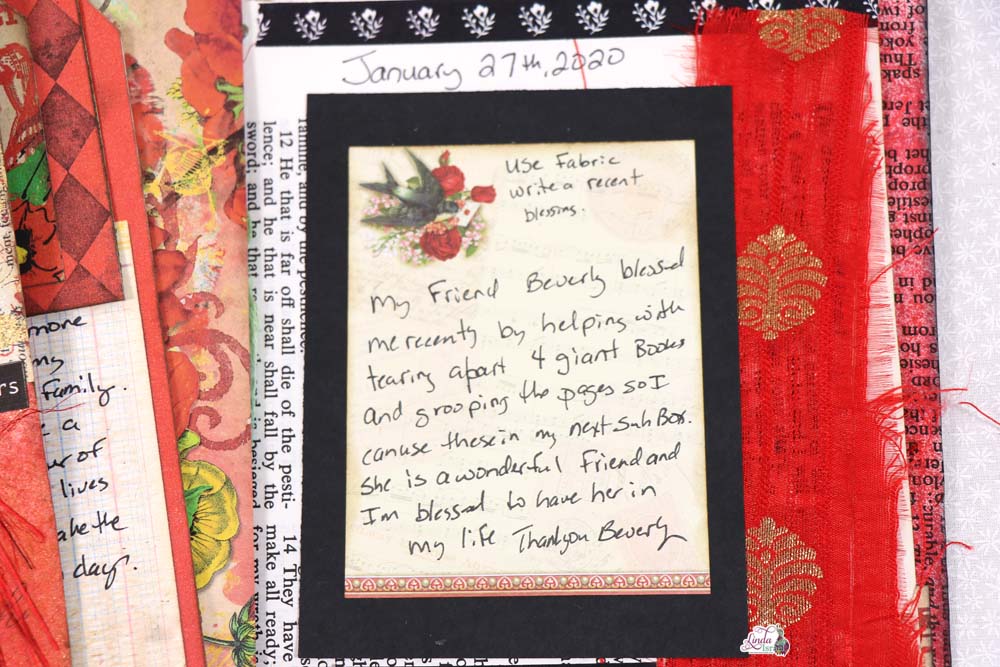 Writing about her recent blessing with her Sharpie pen, Linda shares how she was blessed by a good friend of hers! Sometimes the smallest act of kindness is a wonderful blessing!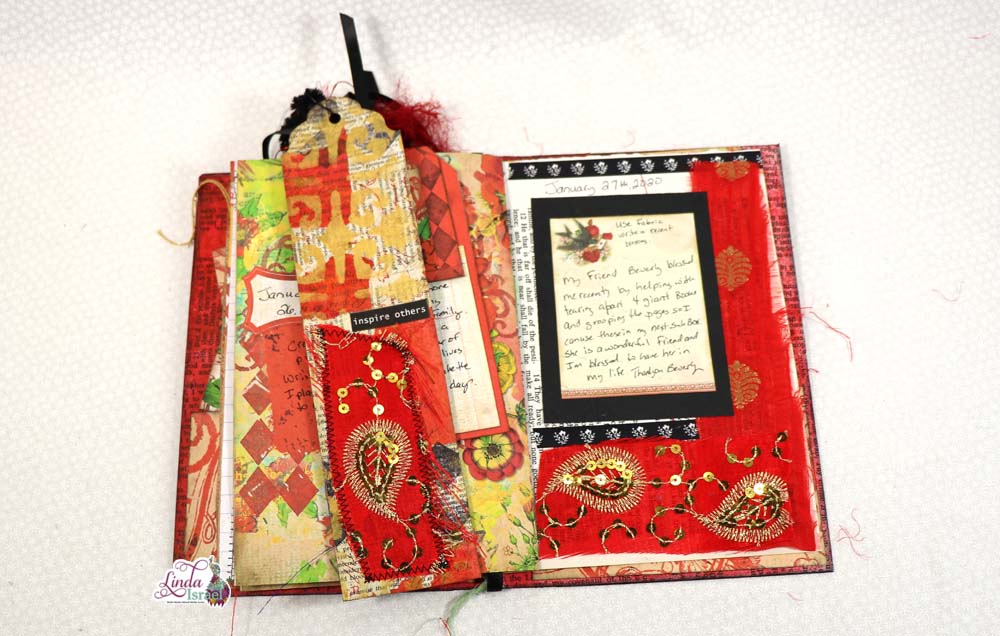 What was your recent blessing?
Robin Fennessy
Make sure to check out the Friendly Junk Journal People Facebook group. Of course, you are welcome to join the Friendly Junk Journal People Facebook group. The group is growing daily and we are a friendly group willing to help each other and encourage each other.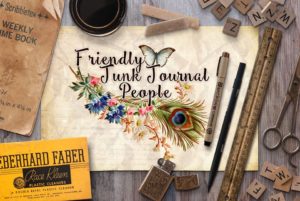 Interested in any of the projects Linda has created? Please feel free to contact her through her website. Here is her shop, a lot of items featured and more added weekly.
Keep updated on her posts by following the blog by creating an account.  Follow Linda on her Facebook Page or on Instagram for updates that may not be shared on the blog.
Thanks so much for stopping by the blog today to see the January 27th Prompt Use Fabric Scraps