Today I am showing you how you can create your own Barn Door Journal Card that opens using digitals by Calico Collage, stamps and stencils. I will show you how to add a hidden pocket for a journal card and more!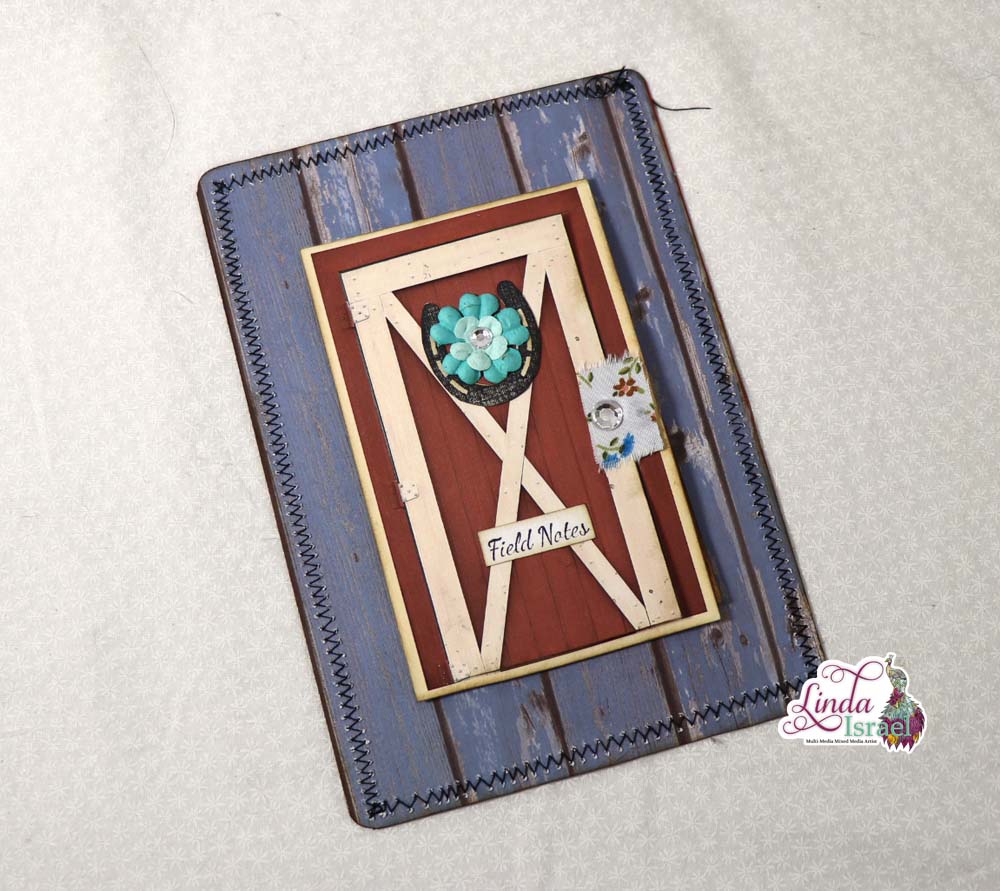 Barn Door Journal Card Tutorial Video
Supplies:
Ruler

Exacto knife

Book Page Scraps

Fabric Scraps

Flatback Rhinestone gems

Small Prima Flowers

Water Color Pencils
Today's tutorial Linda shows you how to create a Barn Door Journal card using digitals by Calico Collage, stamps with stencils and more. She'll also create a hidden pocket for a journal card with writing space.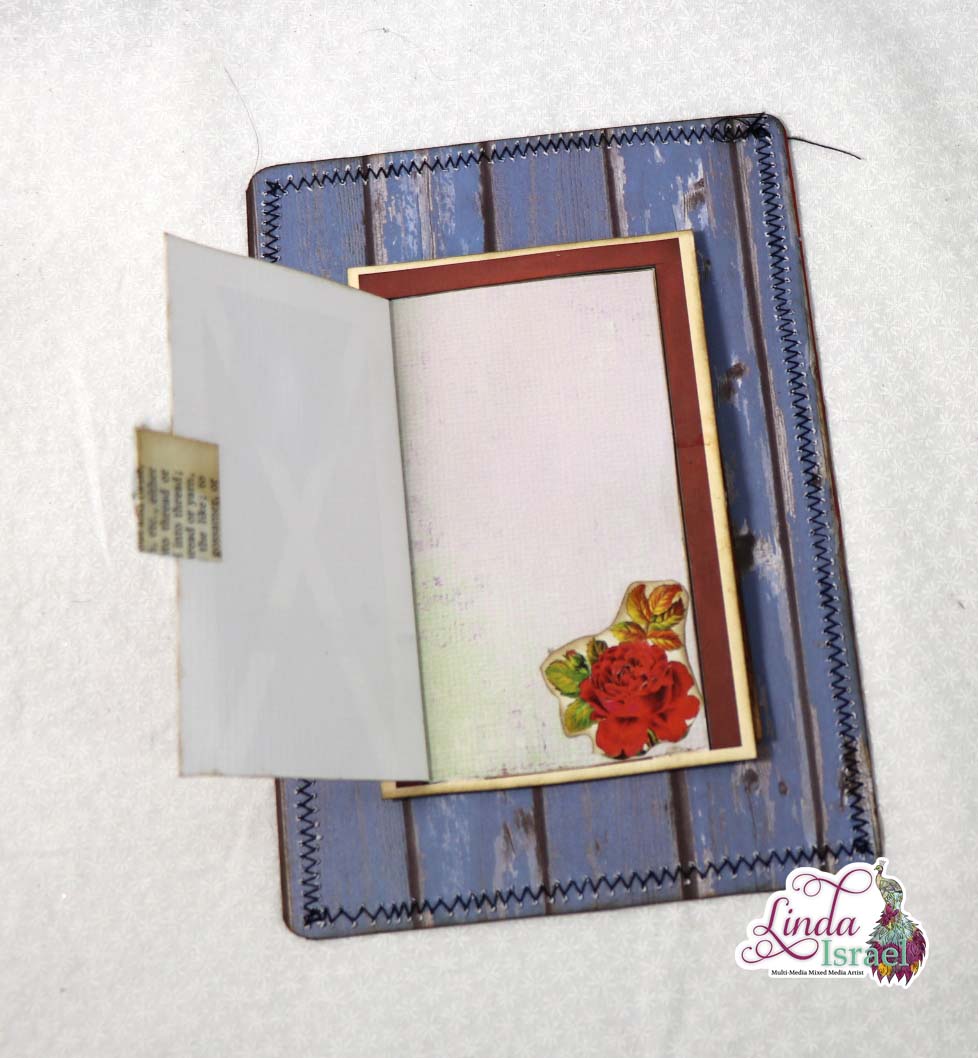 Creating a  journal card for the hidden pocket, Linda used the dream and horse word stamps. She stamped on a scrap of a book page the running horse Stamp.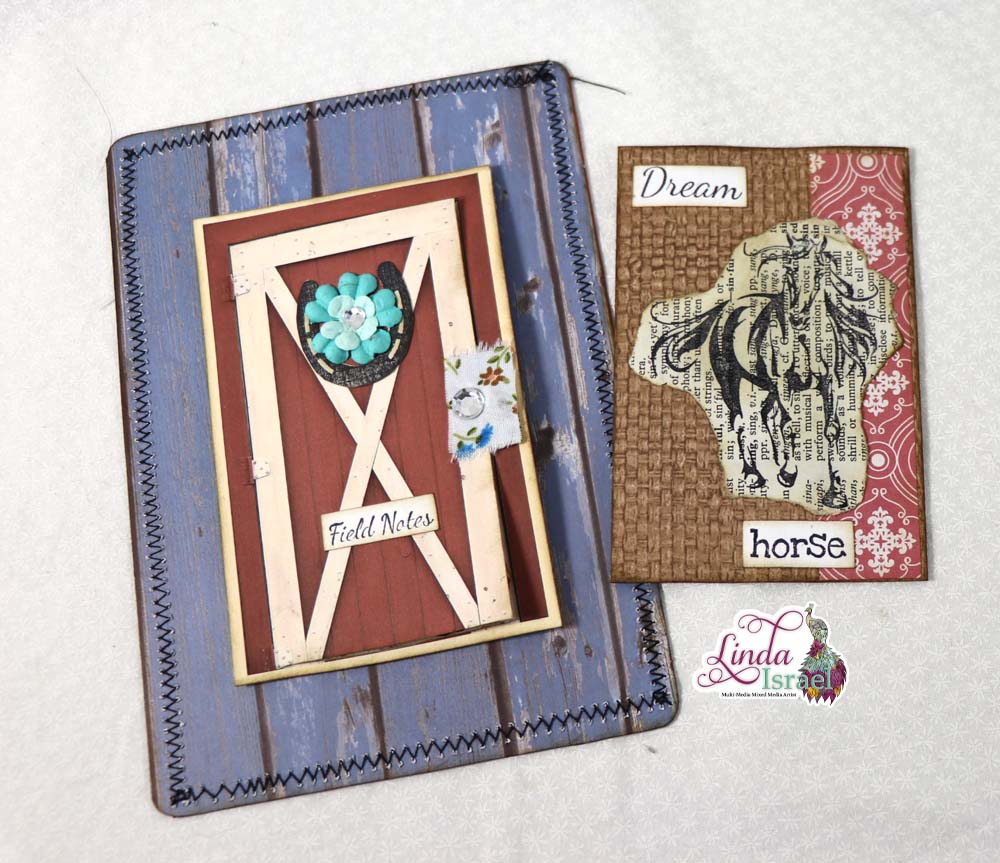 Placing the horseshoe and field stamps and flowers for the front card. The closure was created using 6 x 1 mm magnets, a scrap of fabric.
Writing space was created using the Southwest stencil and distress inks. Linda added the little horse stamp. Using watercolor pencils and a water pen added color to the stamp.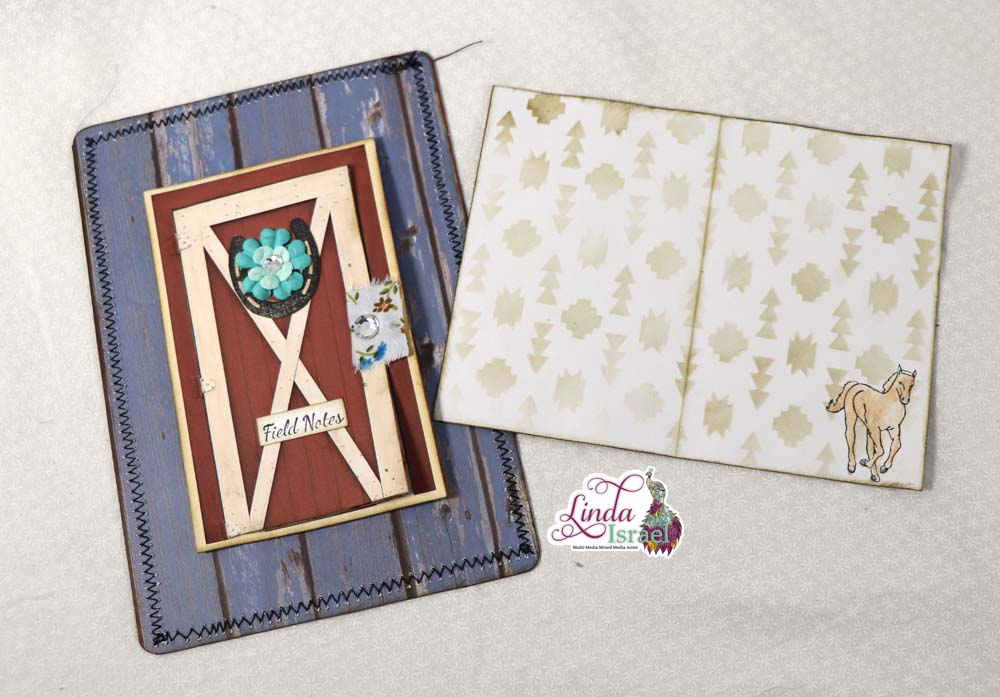 Stamping with black archival ink using the barbed wire stamp and the horse head stamp and hold your horses stamp on the base of the card.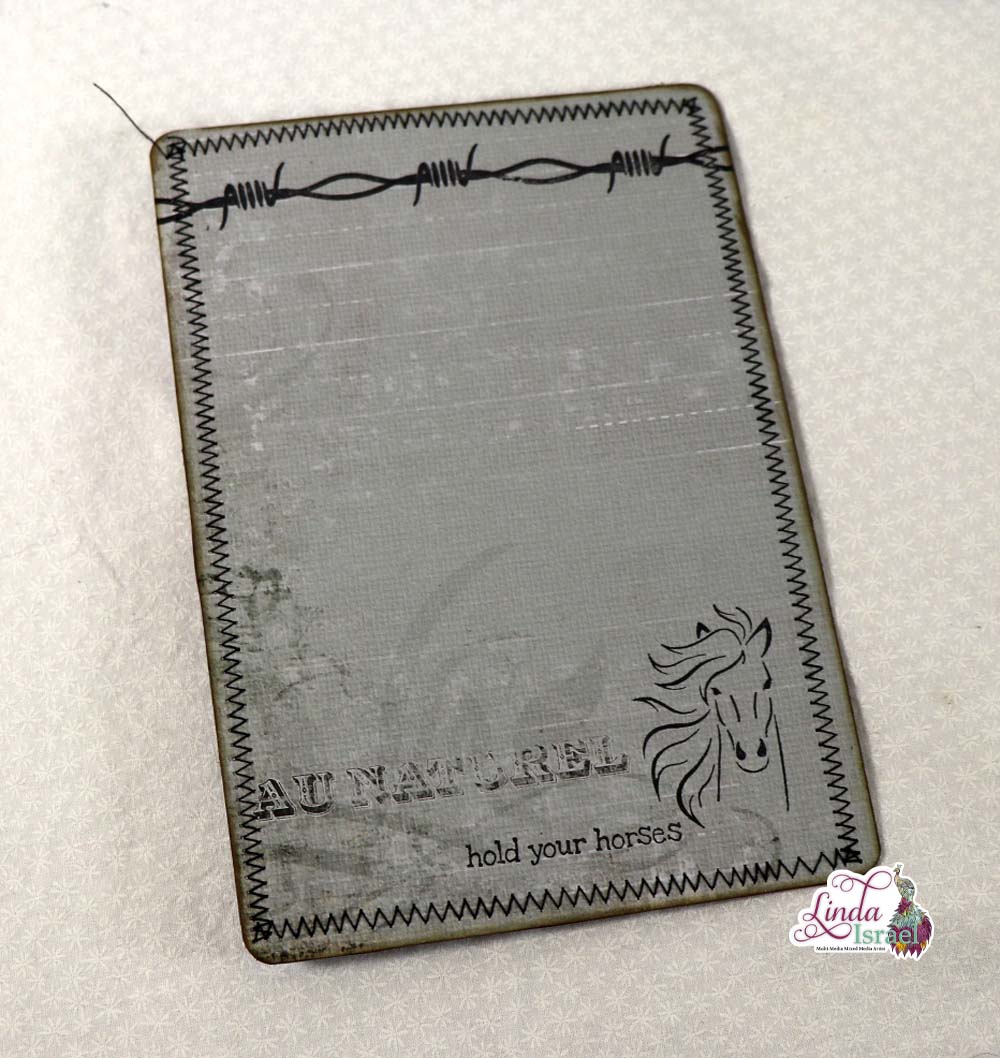 Here are the three different Barn Door cards Linda created with Barn Door Digitals by Calico Collage to show you the different ways you can create your own.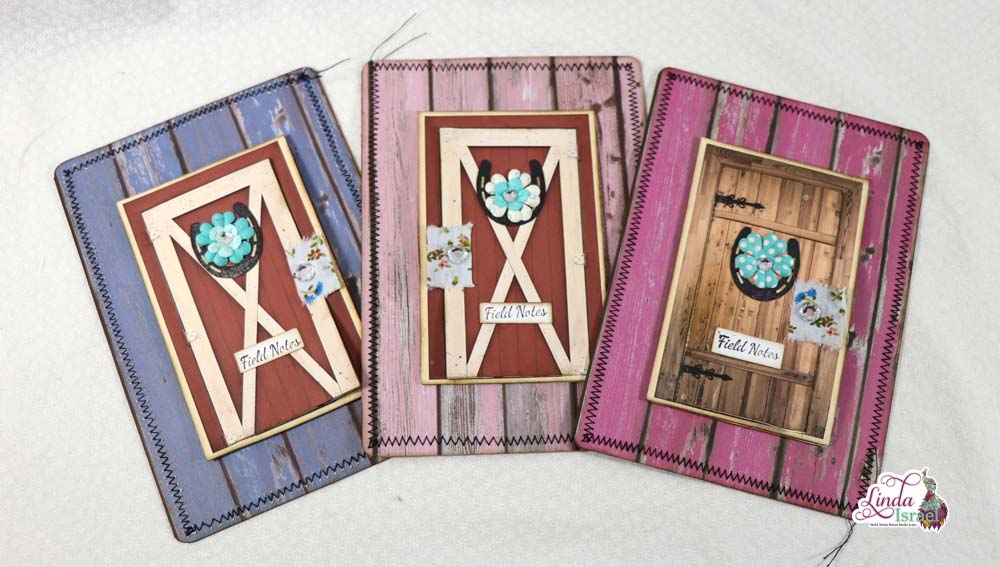 What a fun way to create a journal card! What would you do to create yours?
Written by Robin Fennessy for Linda.
Visit the Friendly Junk Journal People Facebook group. Of course, you are welcome to join the Friendly Junk Journal People Facebook group. The group is growing daily and we are a friendly group willing to help each other and encourage each other.

Interested in any of the projects Linda has created? Please feel free to contact her through her website. Here is her shop, a lot of items featured and more added weekly.
Keep updated on her posts by following the blog by creating an account.  Follow Linda on her Facebook Page or on Instagram for updates that may not be shared on the blog.
Thanks so much for stopping by the blog today to see my Barn Door Card Tutorial!