The Day Dreaming Creative Junk Journal Kit is an exclusive kit using Calico Collage's digital images in print form, Exclusive Linda Israel Stencil, Exclusive Color of Tattered Angels Glimmer Mist, and Creative Goody Pack.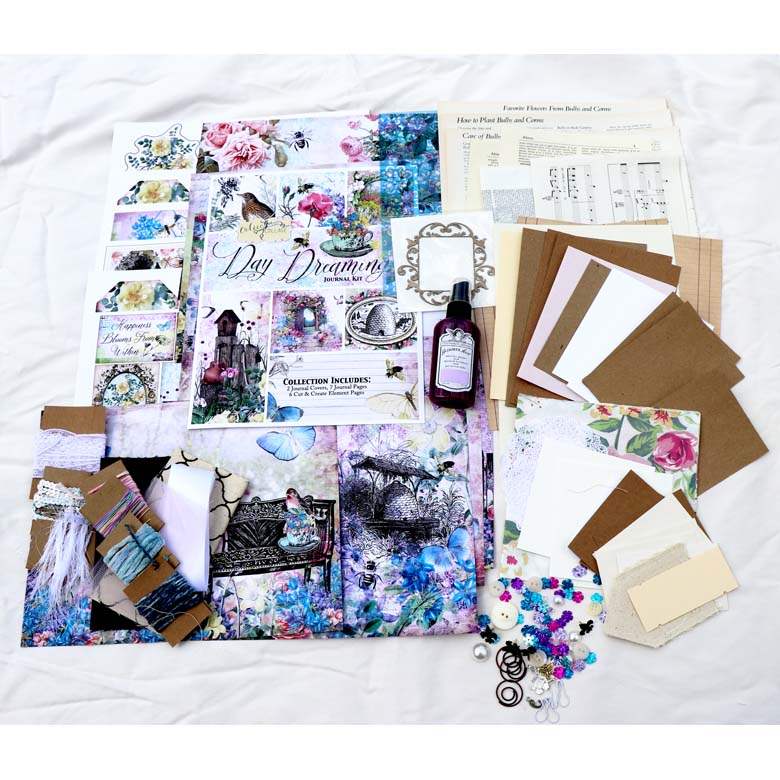 This kit features beautiful garden images including, birds, butterflies and flowers.
June Virtual Junk Journal Camp Retreat on Facebook that begins, June 3rd through June 16th. This will be 12 days of daily tutorials, prompts and so much more. A great way to fellowship with others that love junk journals.
Here is a sample of some of the tutorials and projects for the camp. These are subject to change, I know that some have already changed since this was shared.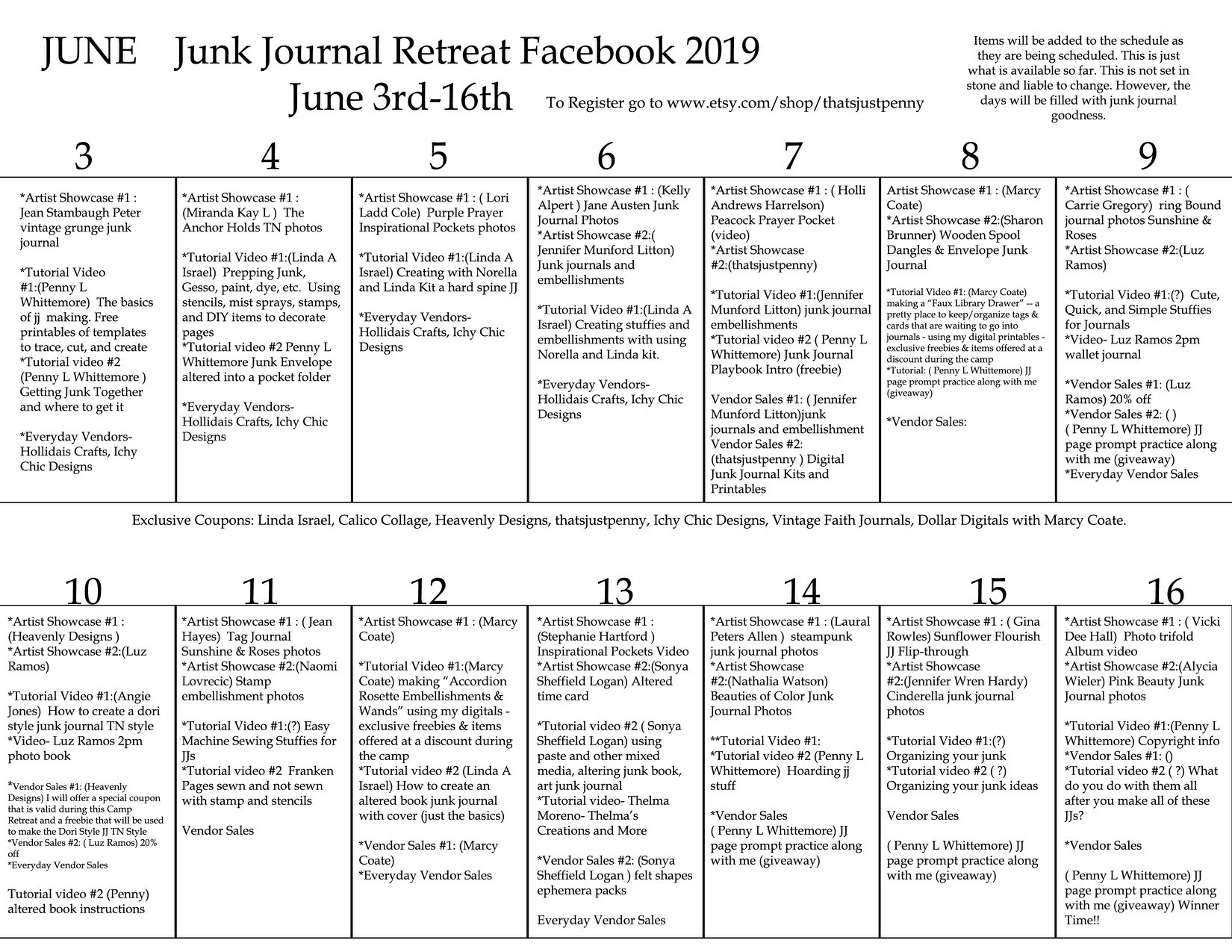 There are so many activities you will stay busy the whole time. But know that the videos will be recorded and saved in the camp, so you can watch later if you have a busy day and miss out. The Facebook Group is setup with Learning Units for every day. These will have multiple items, Tutorials, Artist Showcase, Vendor Showcase and more.
I'm really looking forward to hanging out with everyone and making new friends.
See the Day Dreaming Creative Kit in the following video.
Remember that I have live streams on Monday's at 3:45 pm and Thursdays at 12:30 pm Central Standard time on my
 

YouTube Channel. Come join the chat, win prizes while I create.
Make sure to check out the Friendly Junk Journal People Facebook group. Of course, you are welcome to join the Friendly Junk Journal People Facebook group. The group is growing daily and we are a friendly group willing to help each other and encourage each other.
Interested in any of the journals I created? Please feel free to contact me through my Facebook Page. Here is my shop, I have a lot of items uploaded and add more weekly.
Keep updated on my posts by following me, add your email.  Follow my Facebook Page or on Instagram for updates that may not be shared on my blog.
Thanks so much for stopping by my blog today to see the Day Dreaming Creative Kit.