Super Easy and Fun Unicorn Shaker Card Tutorial for you today. Using an digital image from Unicorn Magic by Calico Collage makes this shaker card super easy. Go through your stash and find the, glitter and sequins along with fancy washi tape for this project.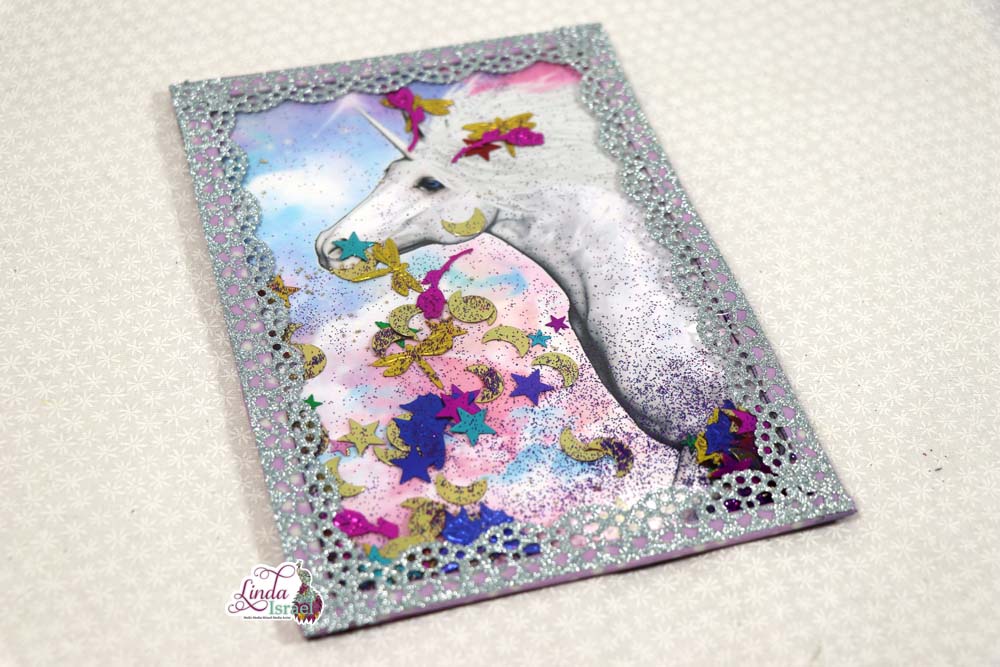 Unicorn Shaker Card Tutorial Video
Supplies used for the Unicorn Shaker Card Tutorial
Creating this Unicorn Shaker Card for the custom junk journal was a fun item to add to the custom order journal that I created using the Unicorn Magic Digital Journal Kit by Calico Collage.
Use transparency film, decorative washi tape, glitter and sequins to create the Unicorn Shaker Card.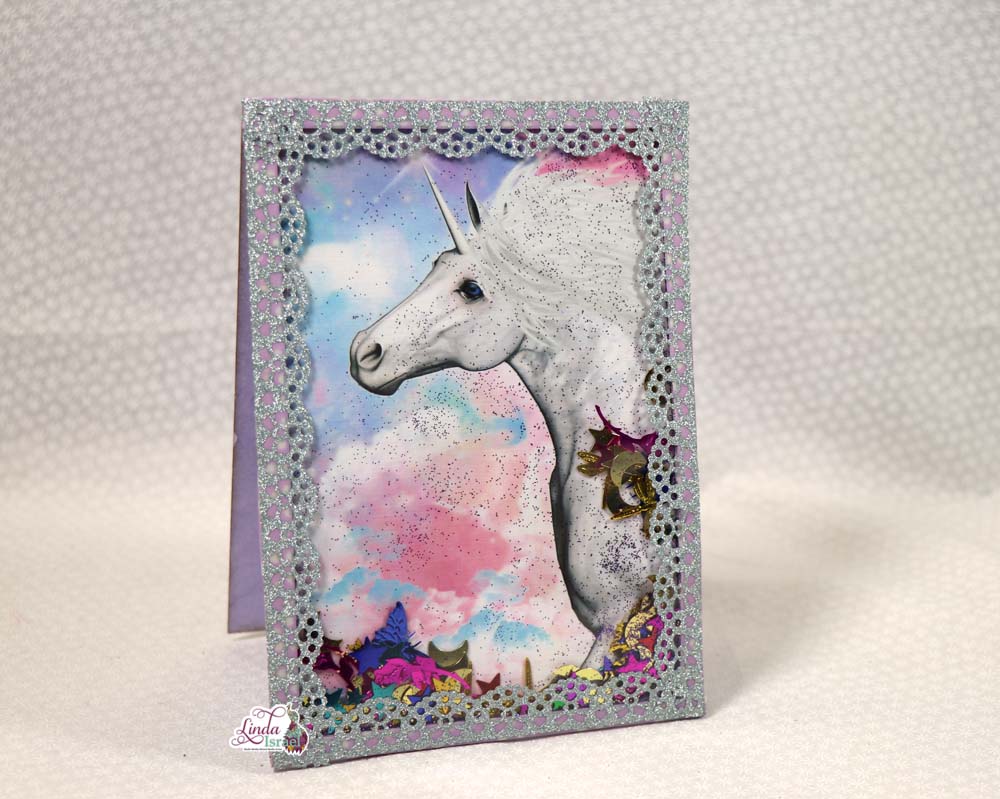 A shaker card is a fun way to add extra journaling space to any junk journal. There are many different techniques to create a shaker card. However you decide to create yours have fun with it! How would you create your shaker card?
Robin F.
Remember that Linda has live streams on Monday's at 3:45 pm and Thursdays at 12:30 pm Central Standard time on her YouTube Channel. Come join the chat, win prizes while she create.
Make sure to check out the Friendly Junk Journal People Facebook group. Of course, you are welcome to join the Friendly Junk Journal People Facebook group. The group is growing daily and we are a friendly group willing to help each other and encourage each other.
Interested in any of the projects Linda has created? Please feel free to contact her through her website. Here is her shop, a lot of items featured and add more weekly.
Keep updated on her posts by following the blog by creating an account.  Follow Linda on her Facebook Page or on Instagram for updates that may not be shared on the blog.
Thanks so much for stopping by the blog today to see the Unicorn Shaker Card Tutorial.