Super Easy Simply Autumn Pop Up Card Tutorial. Using the digital kit from Calico Collage, Tattered Angels Glimmer Mists and a paper doily I show how easy it is to create a pop up card.
Simply Autumn Pop Up Card Tutorial Video.
Supplies used for the Simply Autumn Pop Up Card Tutorial.
Begin by printing the kit on card stock. There are going to be three images in this kit. The card base, the front of the card and the elements. I used a linen 80 lb card stock for the cover and elements.
Start out by Fussy cuting the elements and the card base. Then apply distress ink around the edges of all the pieces.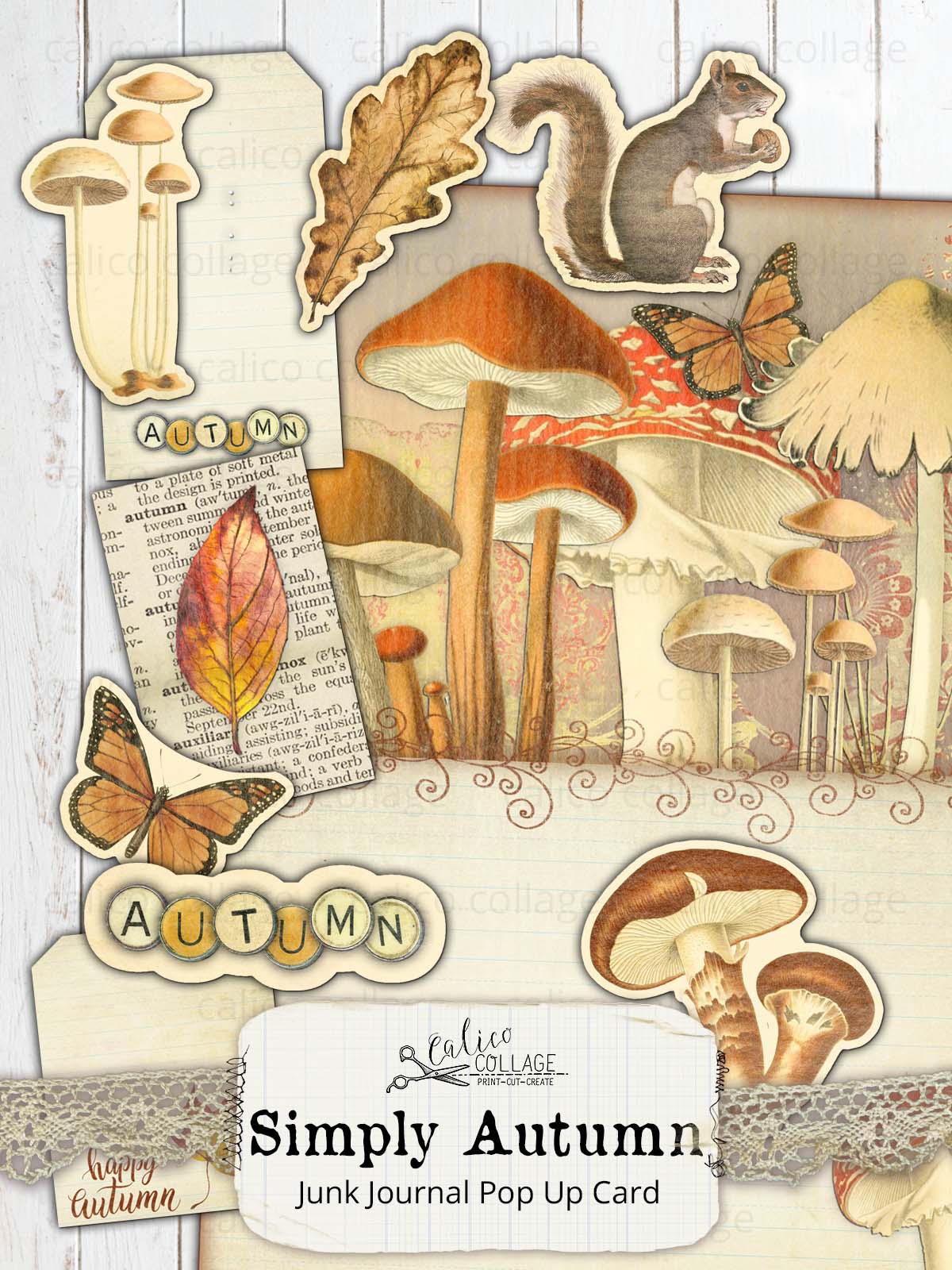 Before placing your elements on the card, try using a doily for an added element. Linda chose to spray a doily with Halloween Orange and Kraft Tattered Angels Mists. You can place this anywhere on your card to give it a little extra feature.
You are now ready to assemble your Simply Autumn Card elements.  Fold on the line for the base of your pop up, and use glue to place them on your card. There are two pocket pieces in the kit use them how you want, Linda used them for cards. These can be used for gift cards to the person receiving the card.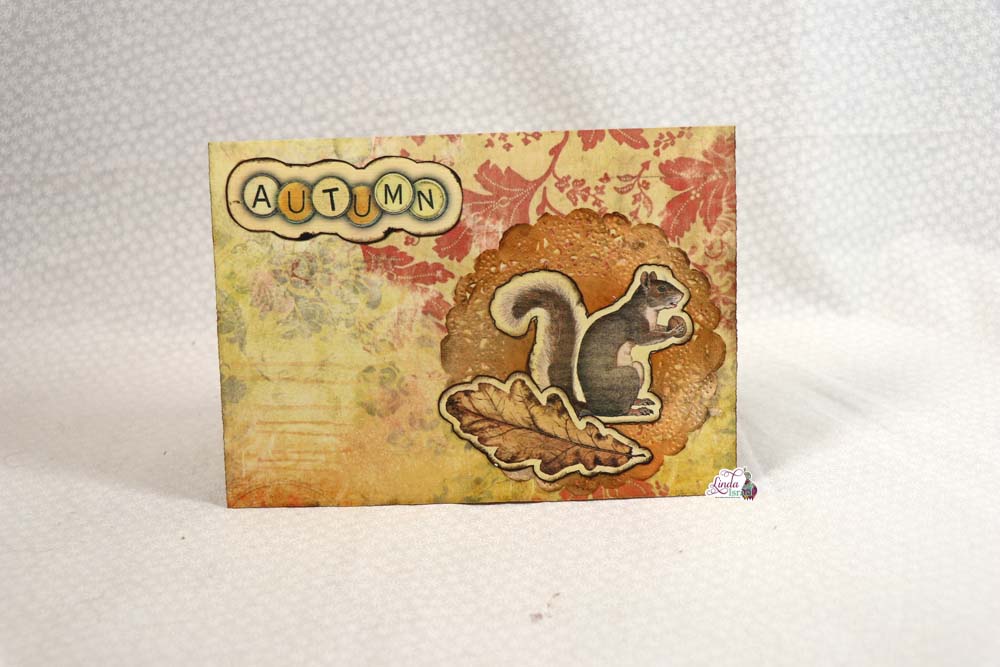 The fun part of the elements for the Simply Autumn Digital Pop Up Card kit is you can place your pieces where you like.
Making pop up cards is a fun idea to send to a friend or loved one. What do you like best about this card?
Robin Fennessy
Make sure to check out the Friendly Junk Journal People Facebook group. Of course, you are welcome to join the Friendly Junk Journal People Facebook group. The group is growing daily and we are a friendly group willing to help each other and encourage each other.

Interested in any of the projects Linda has created? Please feel free to contact her through her website. Here is her shop, a lot of items featured and more added weekly.
Keep updated on her posts by following the blog by creating an account.  Follow Linda on her Facebook Page or on Instagram for updates that may not be shared on the blog.
Thanks so much for stopping by the blog today to see my Simply Autumn Pop Up Card Tutorial!