This week I've been working with the Flittering Gems kit and made two Flittering Gems Junk Journals. These were made during live sessions on YouTube. If you haven't attend one of the live streams, you are missing out on a lot of fun!
Here is the video link to Monday, March 11th. It was a really fun stream.
On Facebook I shared how to make four different embellishments in a live video. It was fun sharing different ideas of using items.
This is a flip through video of both journals I made this week.
Supplies used for the Flittering Gems Junk Journals.
Follow my YouTube to see the next Livestream. Every Monday at 3:45 pm central standard and Thursdays at 12:30 pm central standard time. There are always giveaway items at the live streams. Journals are raffled off when I get $50 in donations during the stream.
The first Flittering Gems Junk Journal made on March 11th was super fun to create. Using The digital download Flittering Gems by Calico Collage, fibers, Feeding Frenzy Stencil, Tattered Angels Glimmer Mists and more.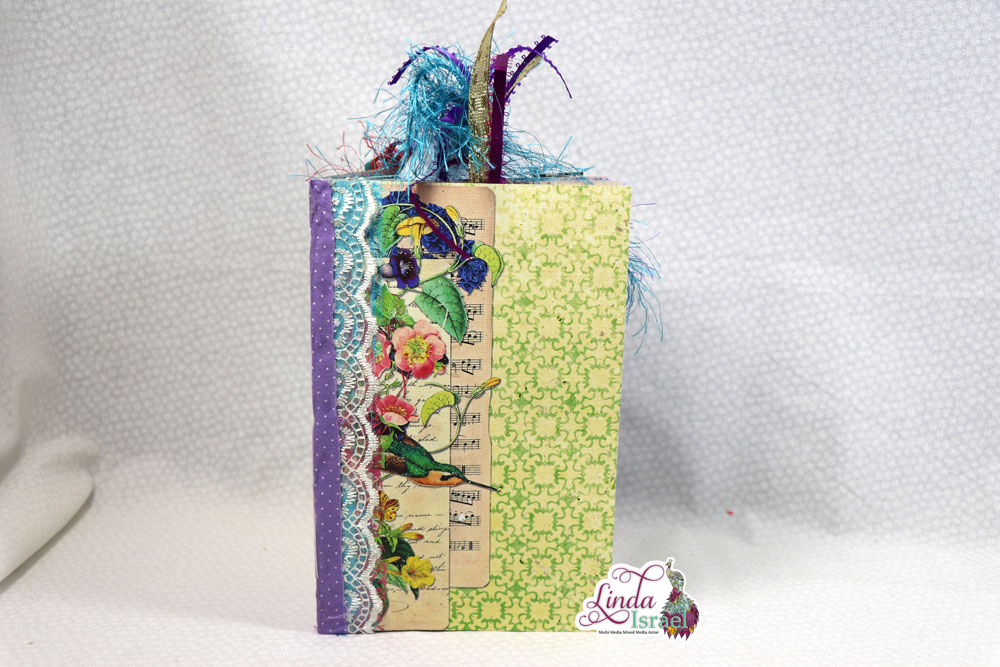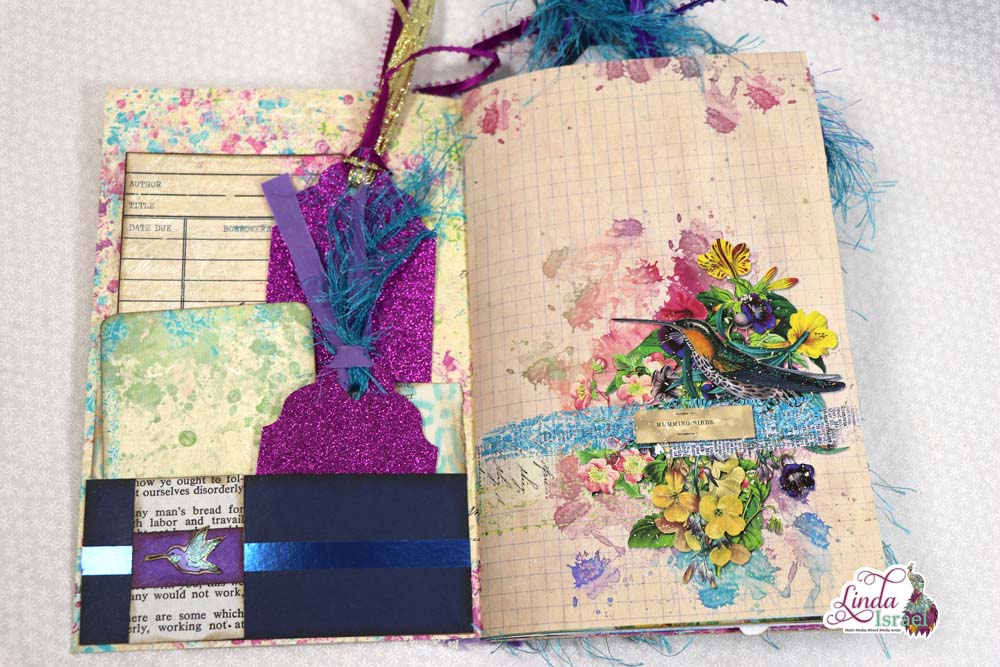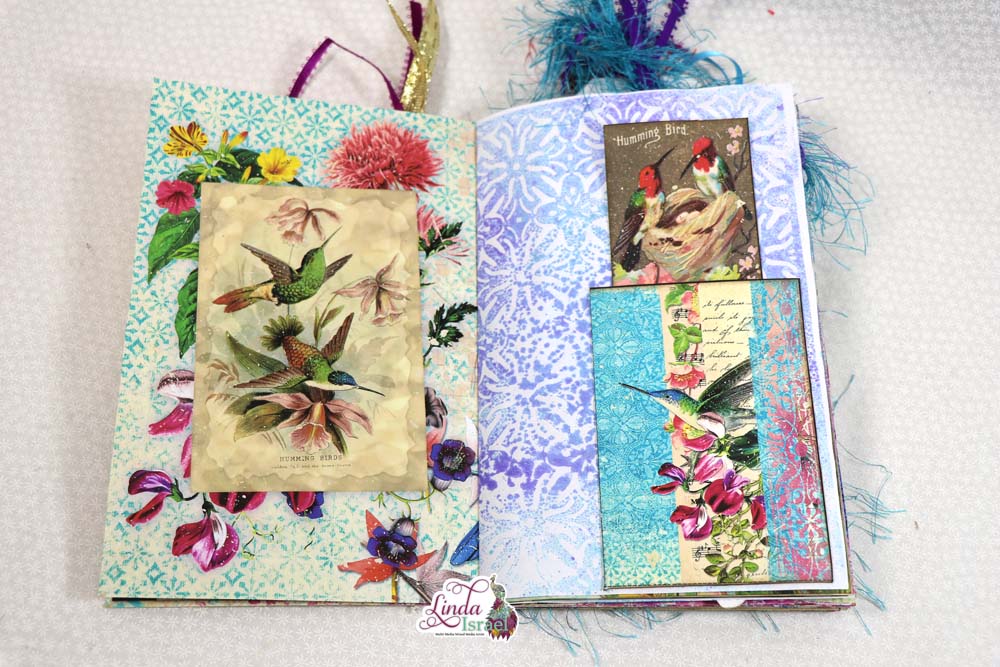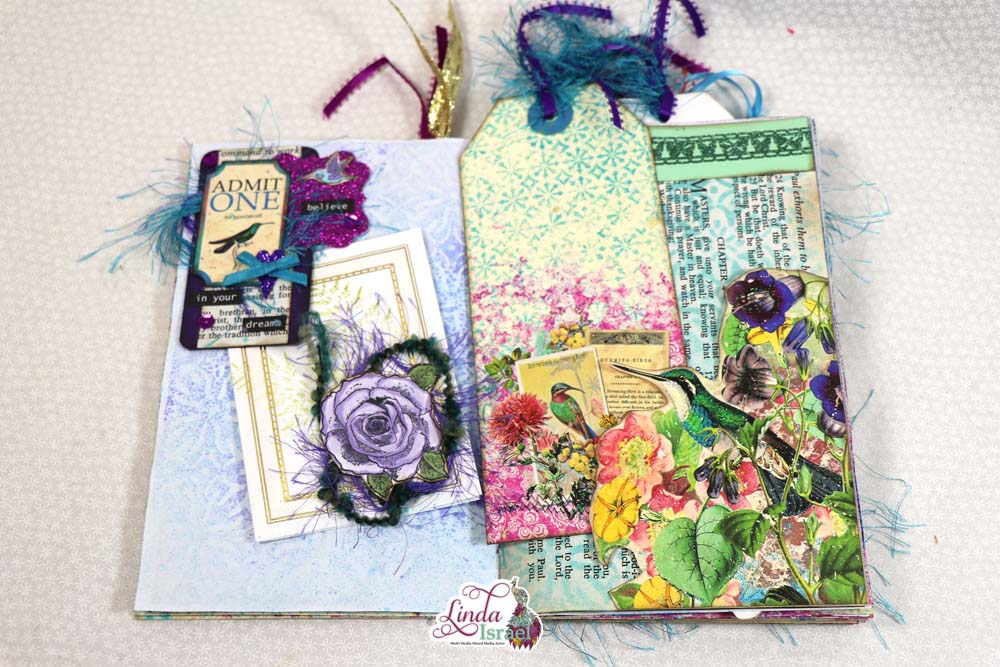 Really love this Bella Rose Rubber Stamp by Bline Designs. Being able to choose any colors I want to match the journal makes this a versatile stamp.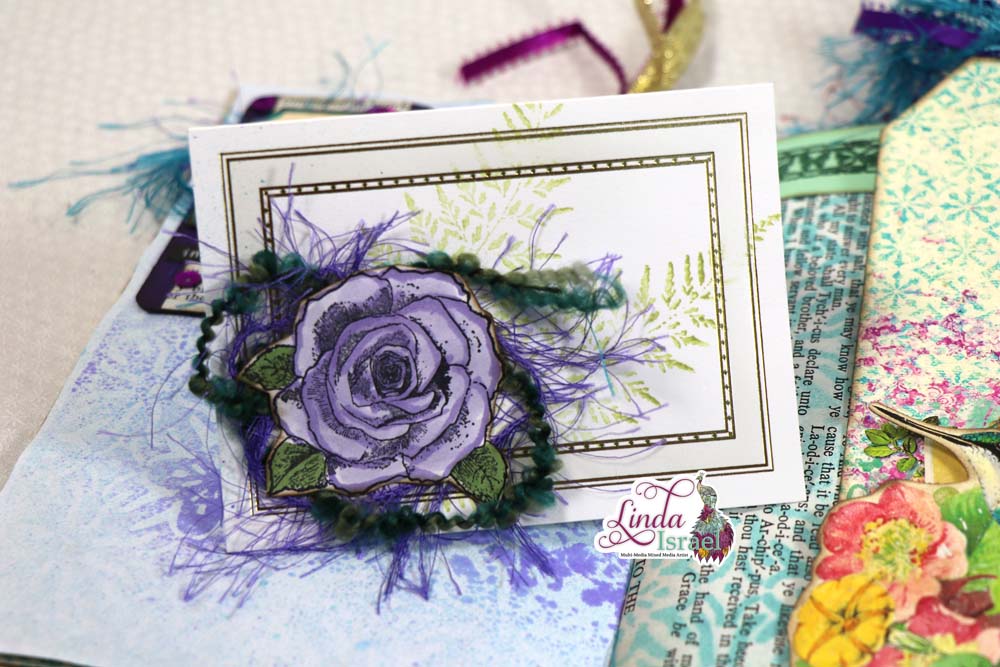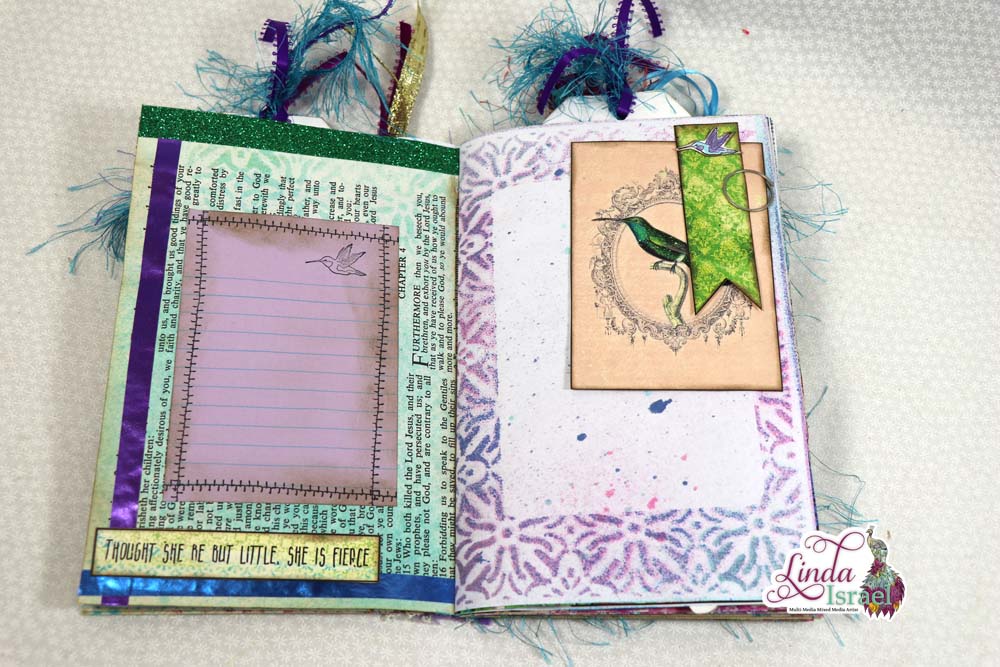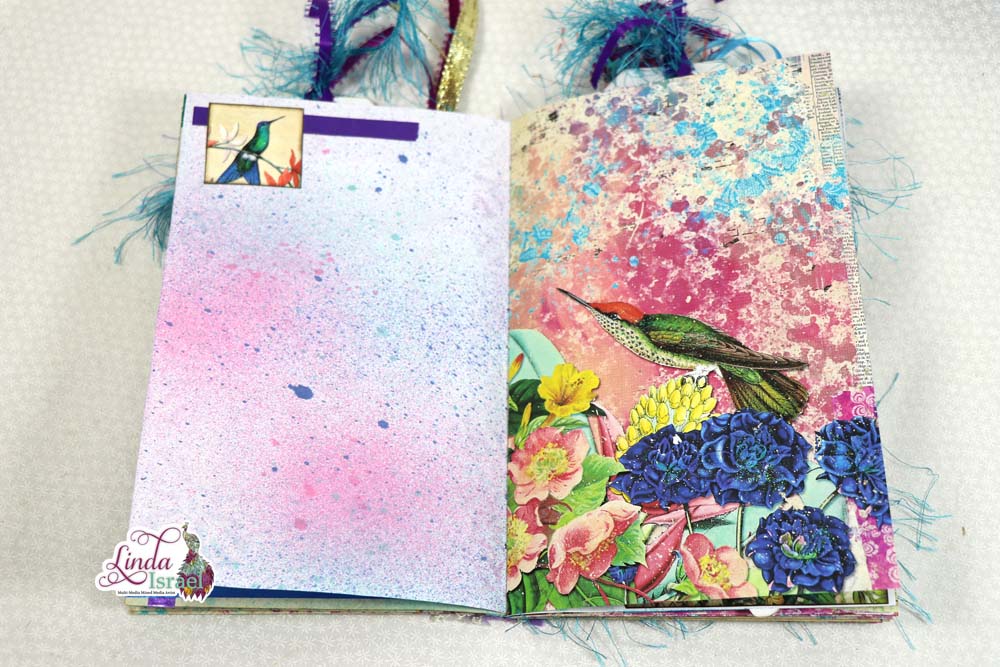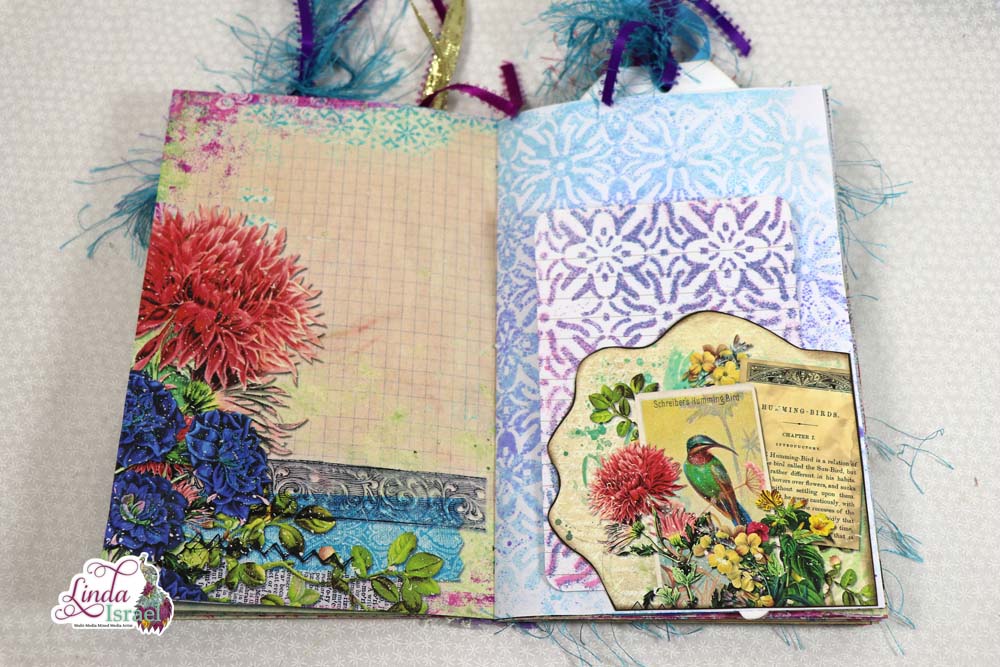 Making this journal was so much fun, the bright cheery colors make me smile, how about you?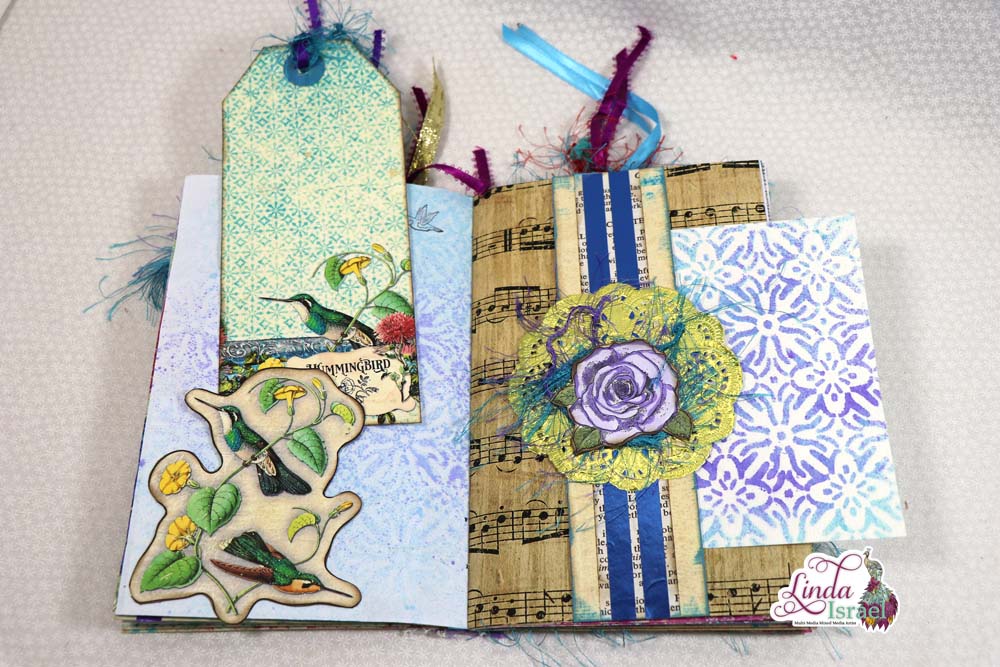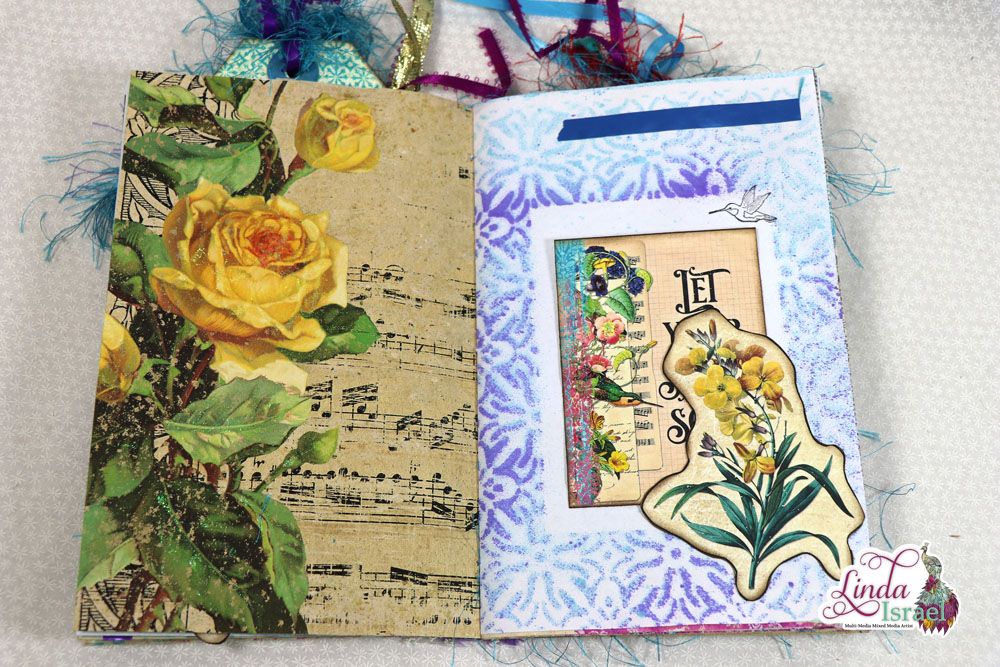 Love using the Feeding Frenzy stencil to create journal pages and journal cards. By laying a blank journal card on top of a sheet of copy paper then the Feeding Frenzy stencil, next spray with favorite colors of Tattered Angels. Mop up excess spray with another sheet of paper or more journal cards for a cool effect. Remove the Stencil and see a journal page and cards ready to use.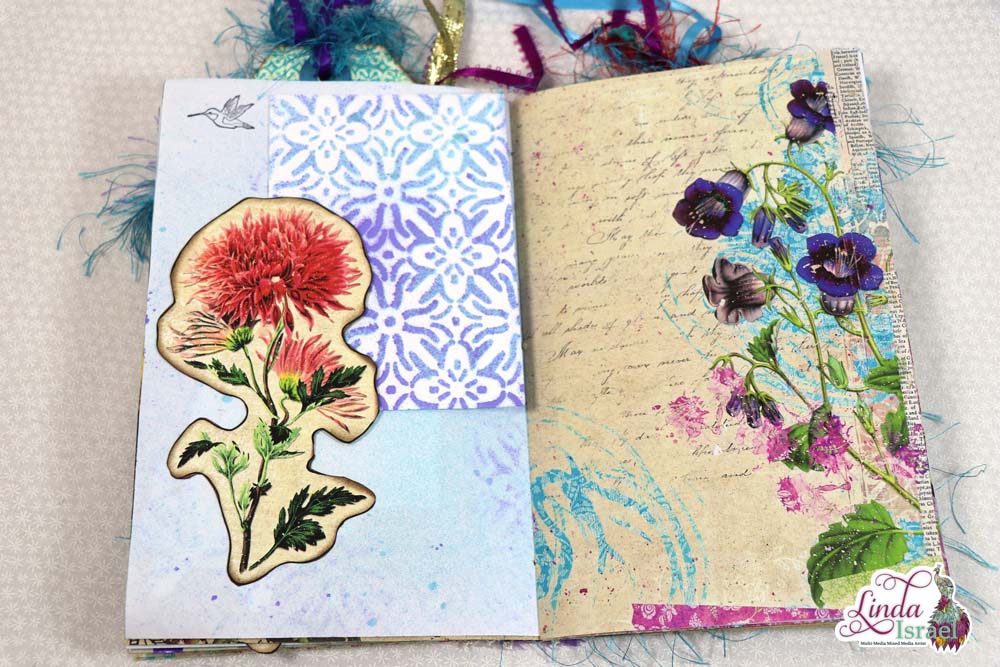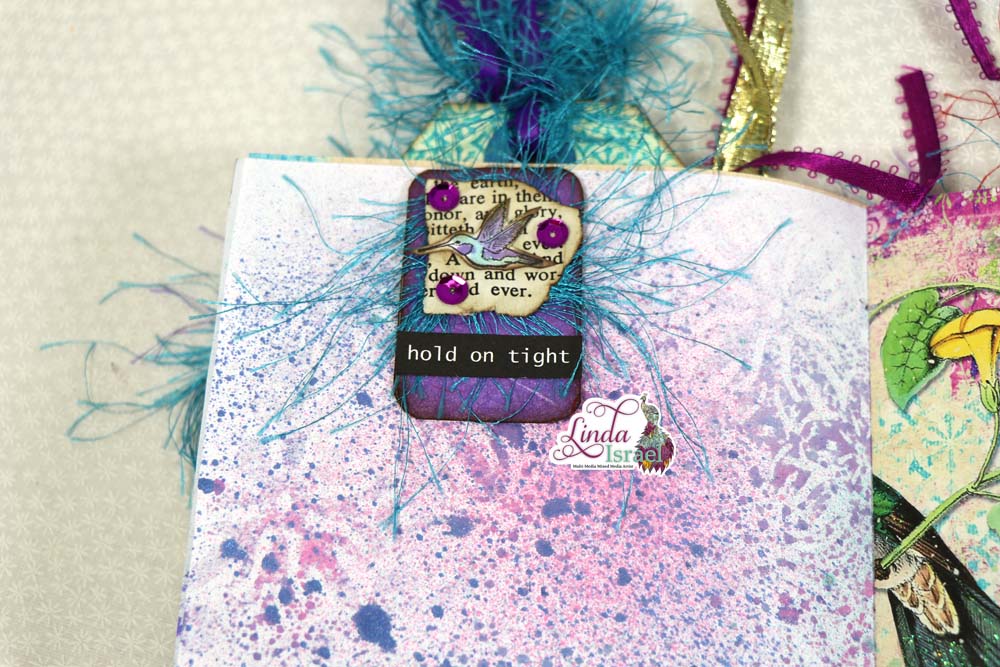 This altered paperclip was made during the Facebook Live on March 11th. I show how I stamped, colored with Tattered Angels Glimmer Mist and then created the paperclip.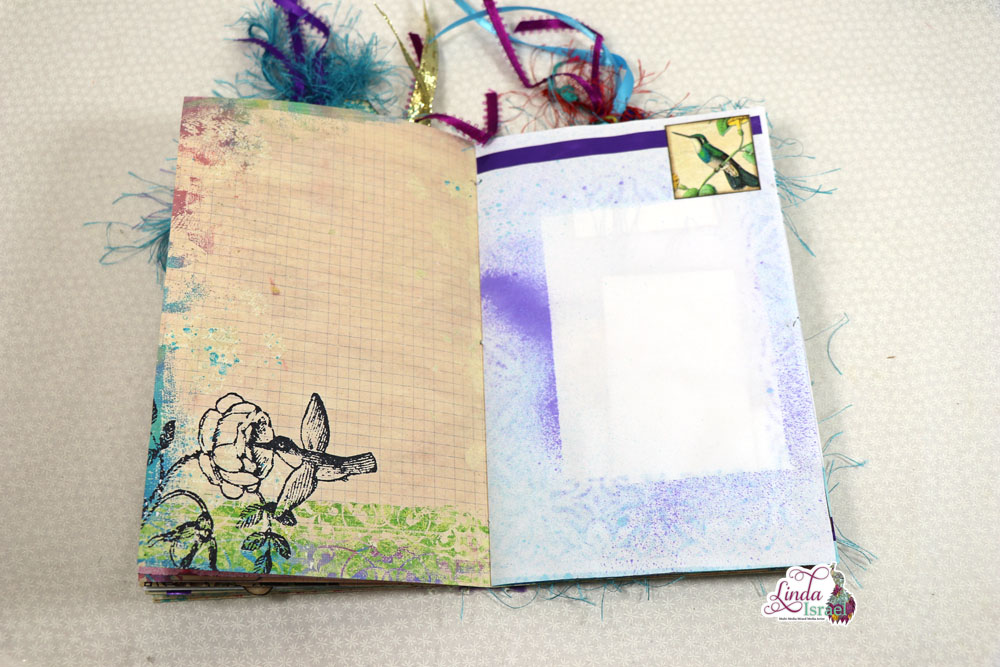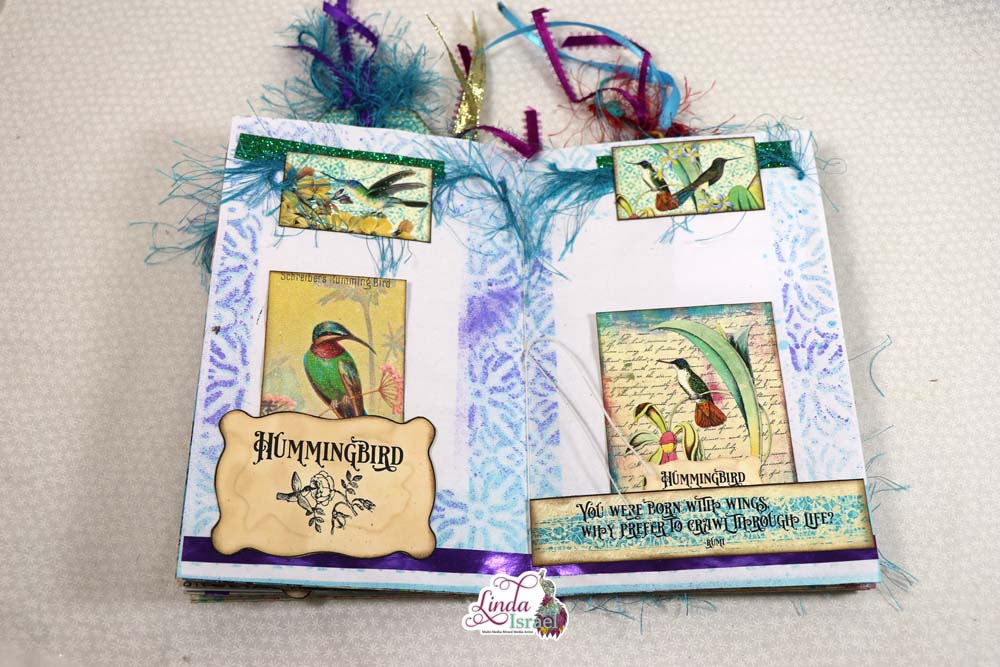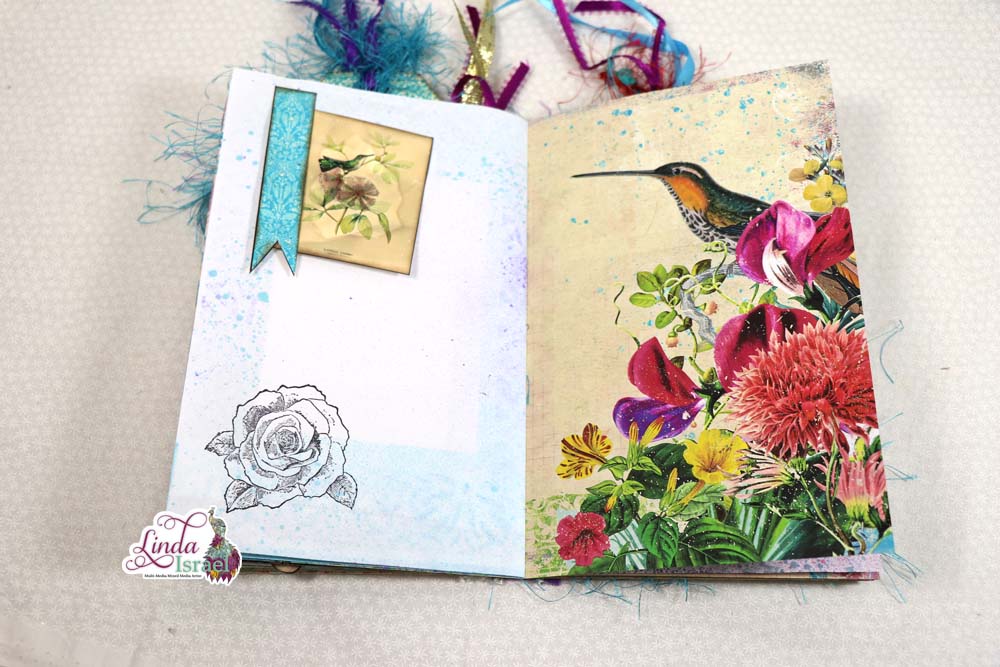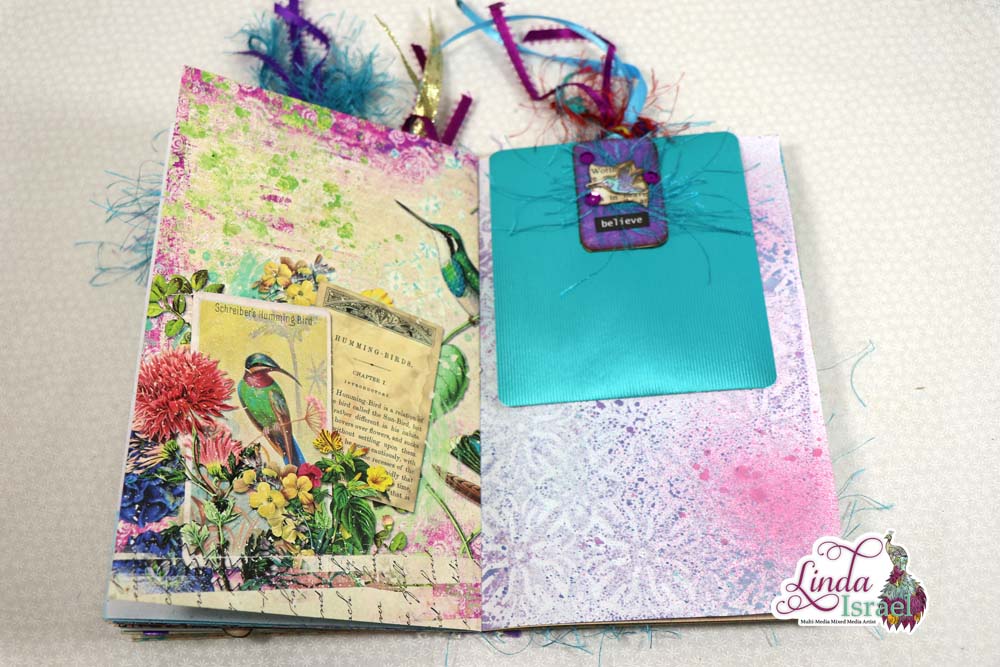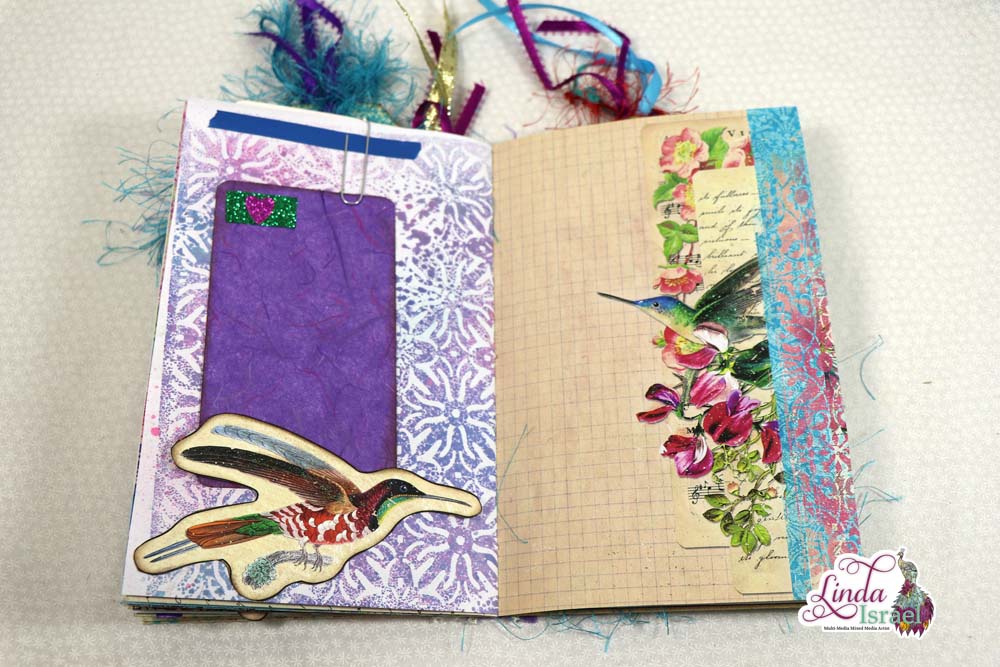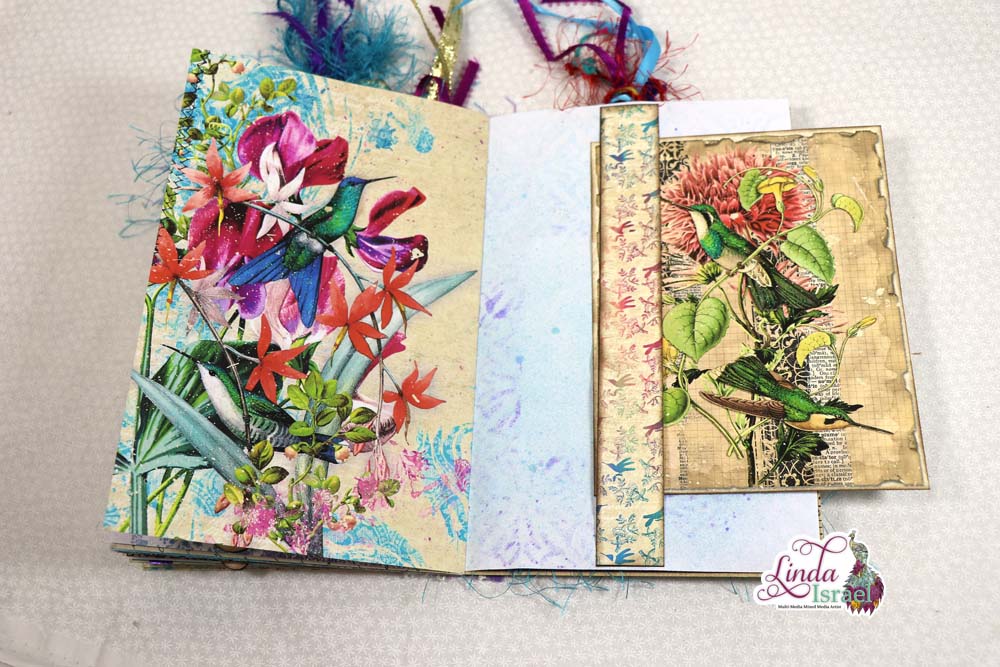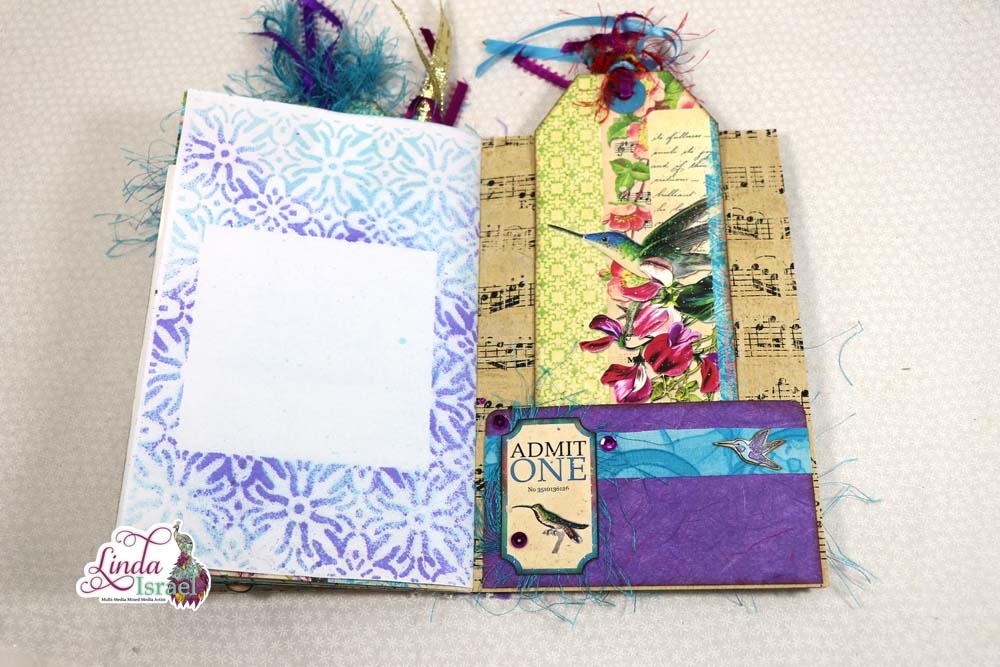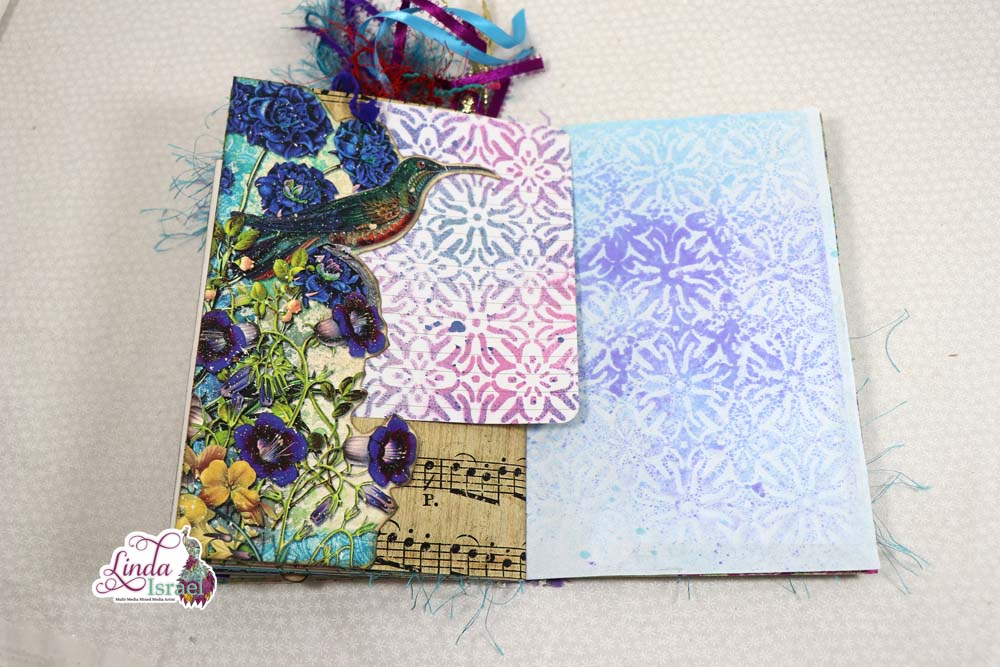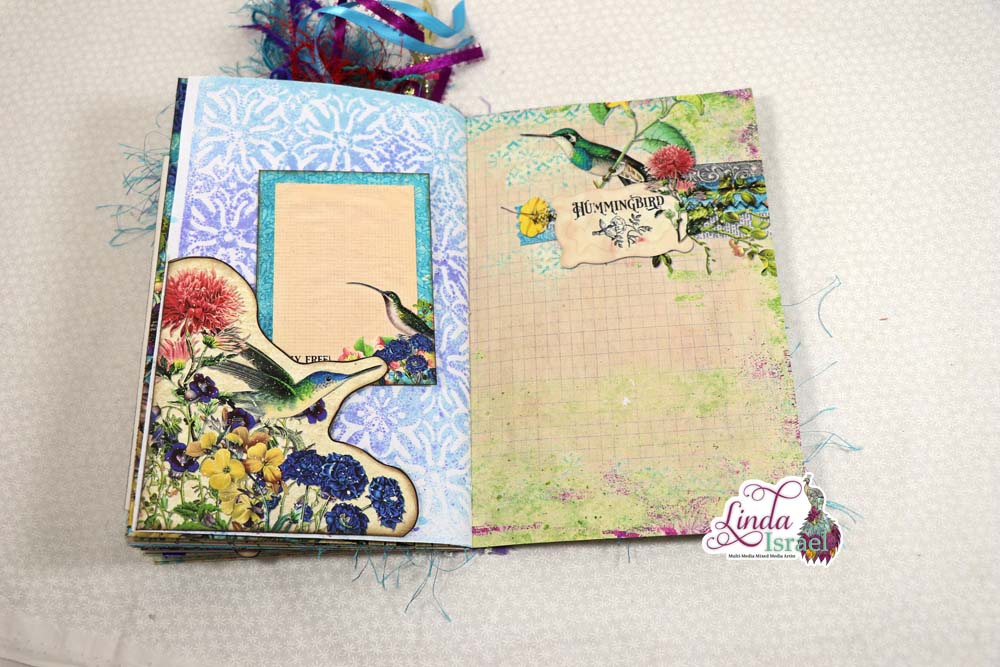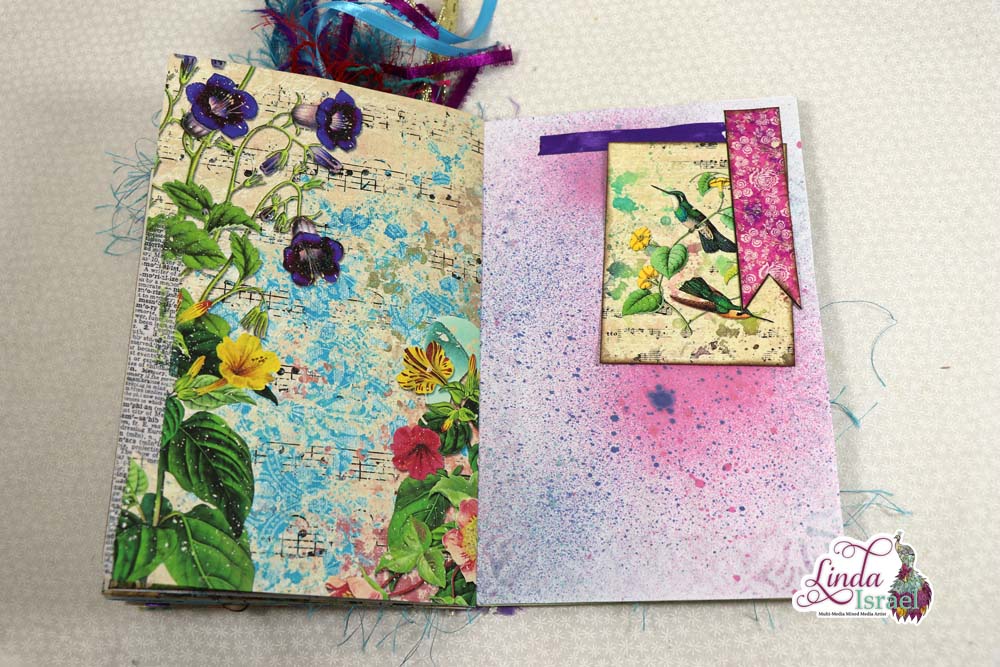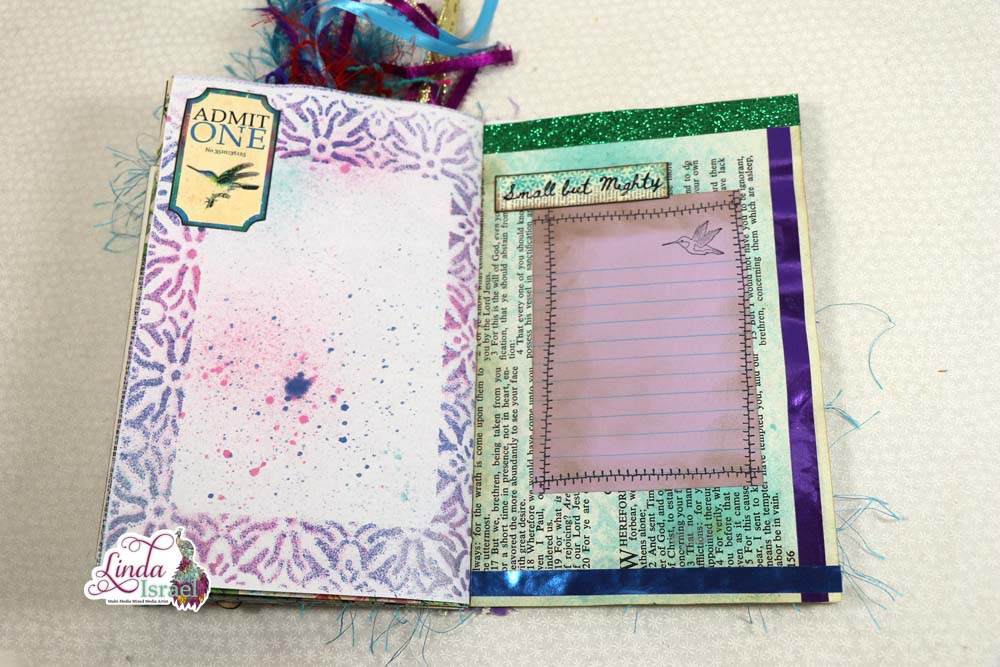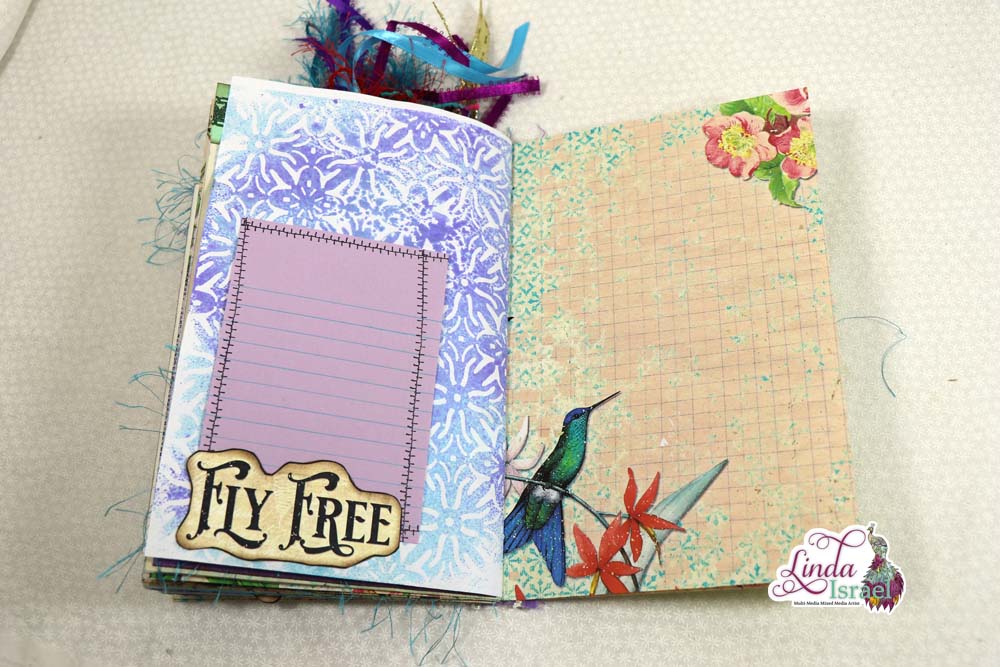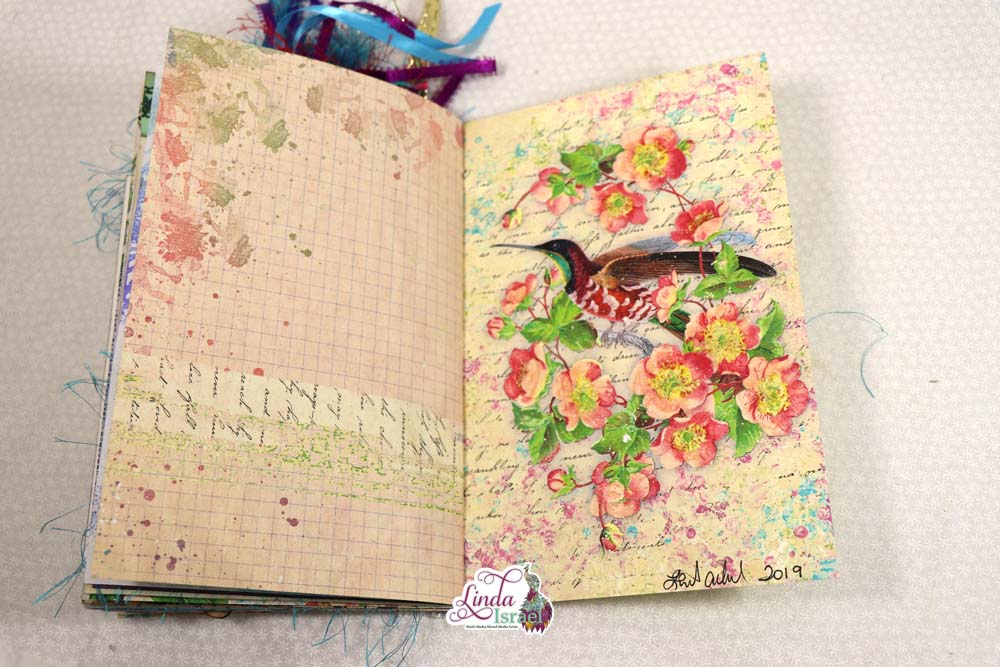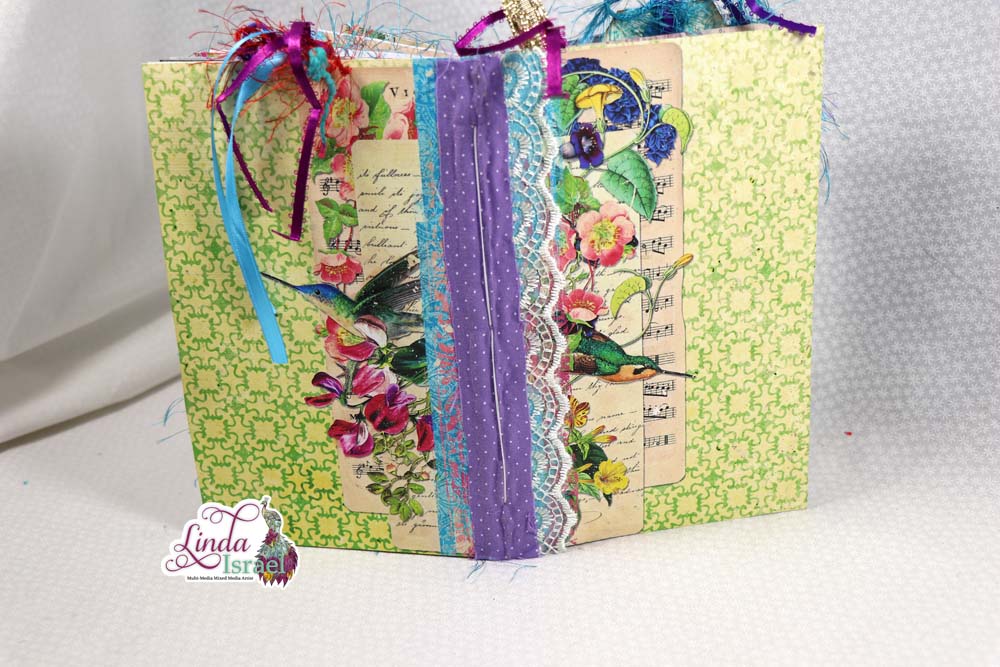 The second Flittering Gems Junk Journal was made during the live on March the 14th. The video didn't come out as the internet was not playing nice. But the journal turned out beautiful. Even though I used the same kit the two journals are different with a few similarities.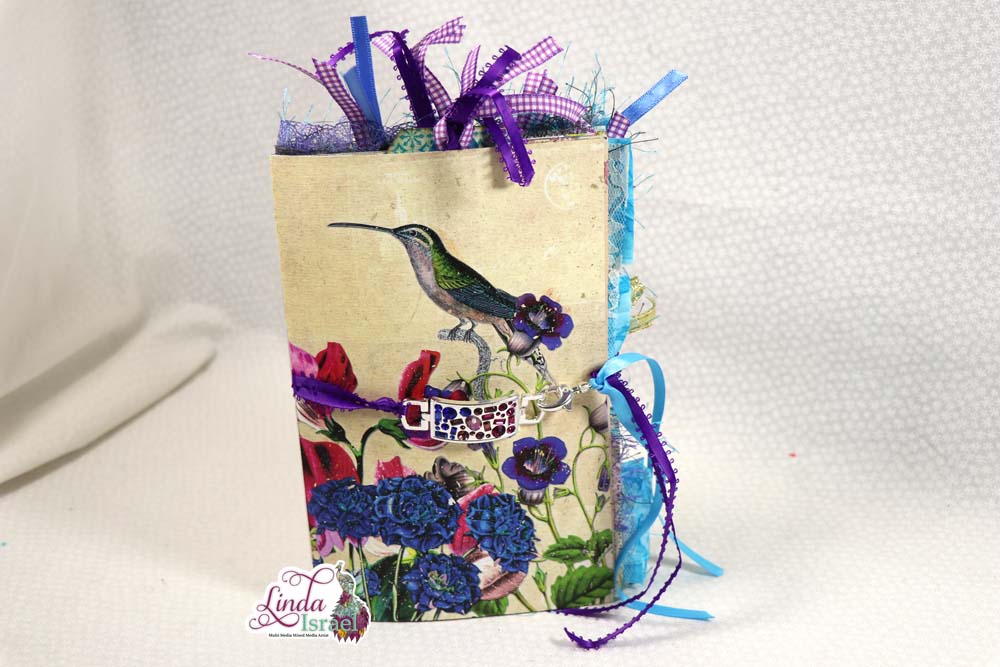 Found a pretty bracelet jewelry piece and decided that it would make a pretty journal closure. Look at those pieces differently and see how you can use these in your journals.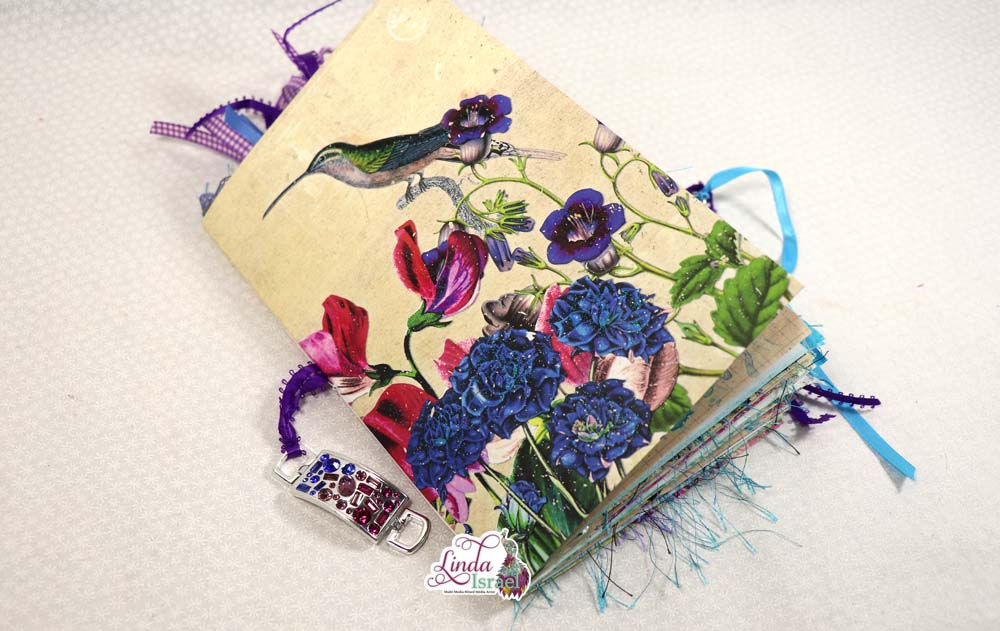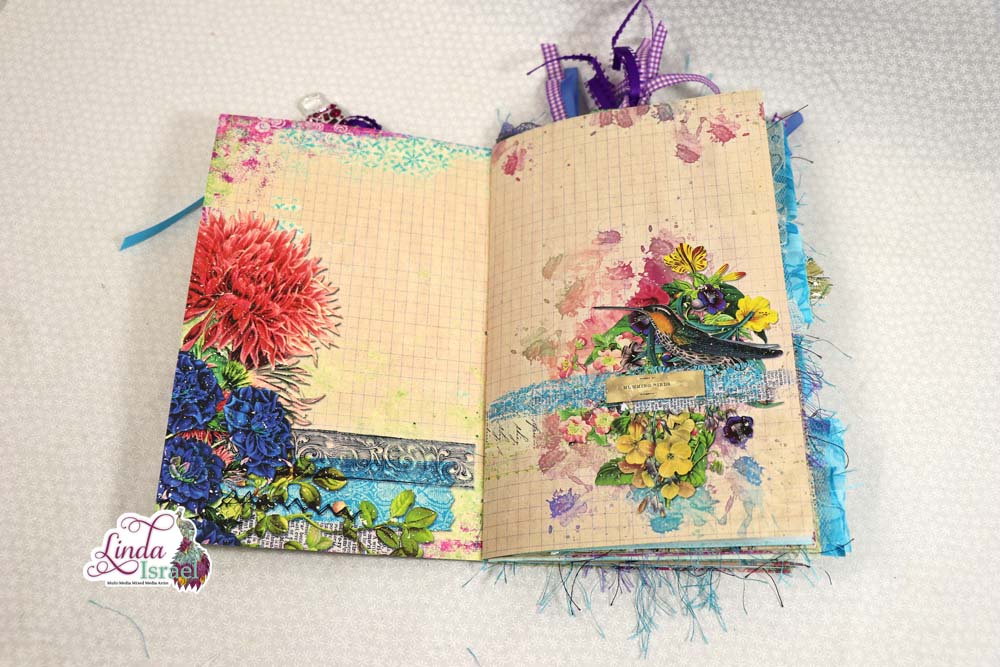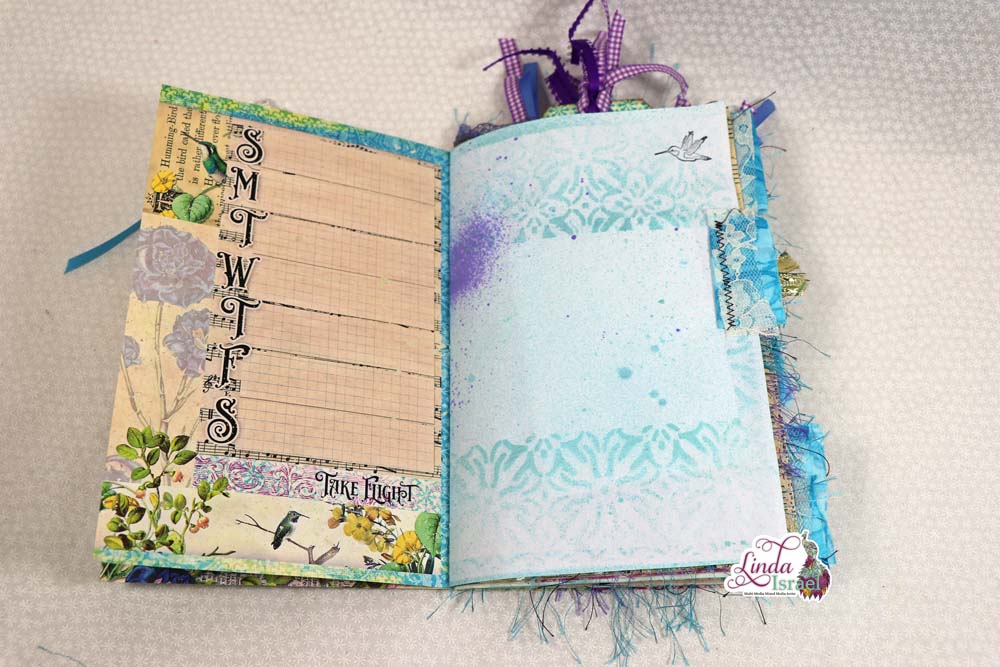 This Flittering Gems junk Journal features a few of the planner pages. I like having those sprinkled throughout the journal. On the other page shows a page tab made of fabric and lace sewed onto the page.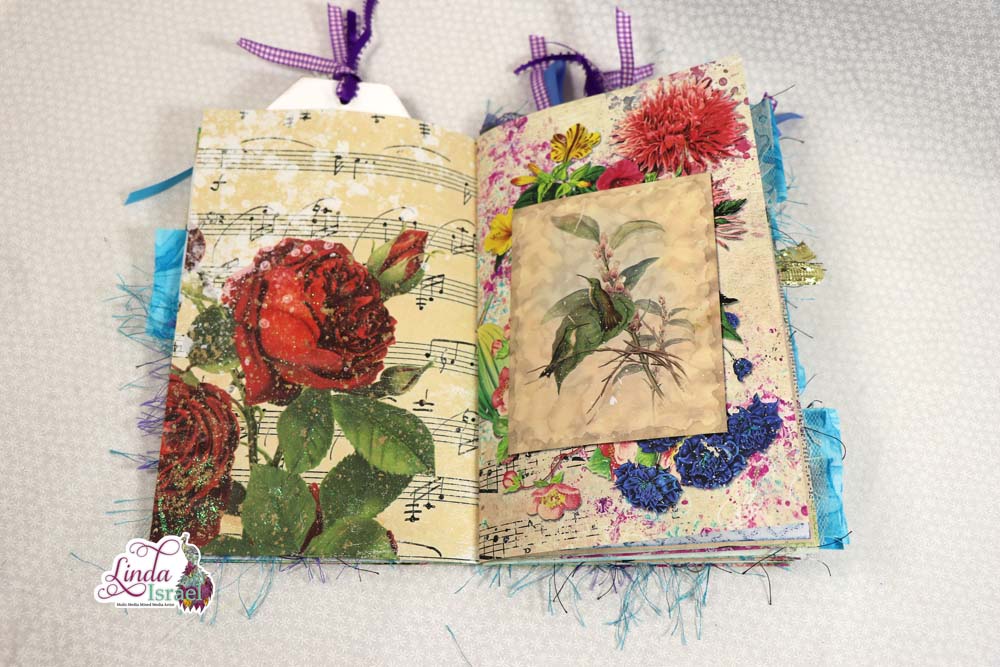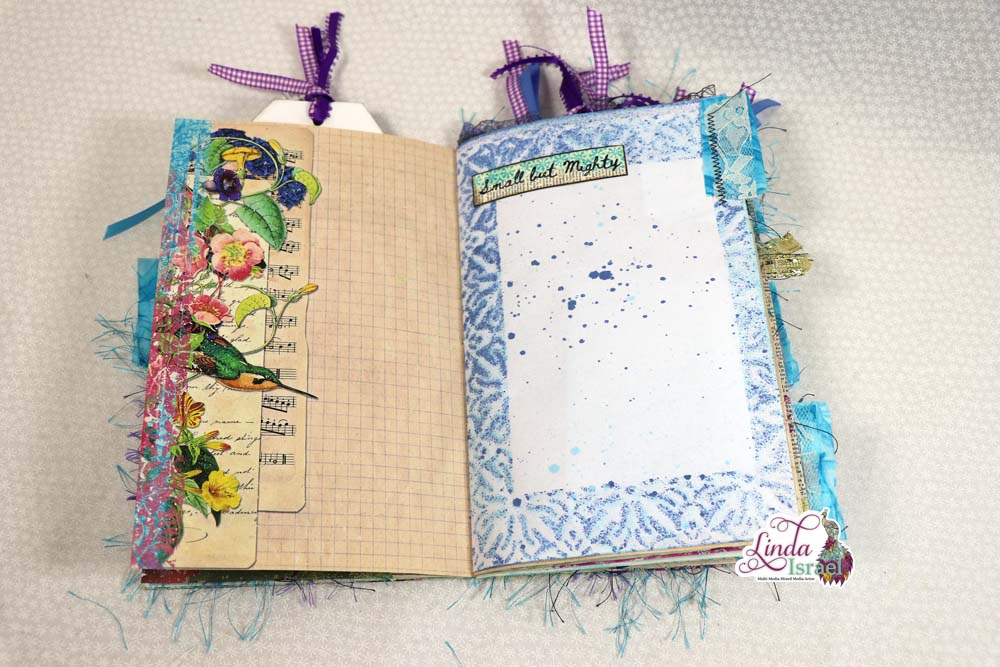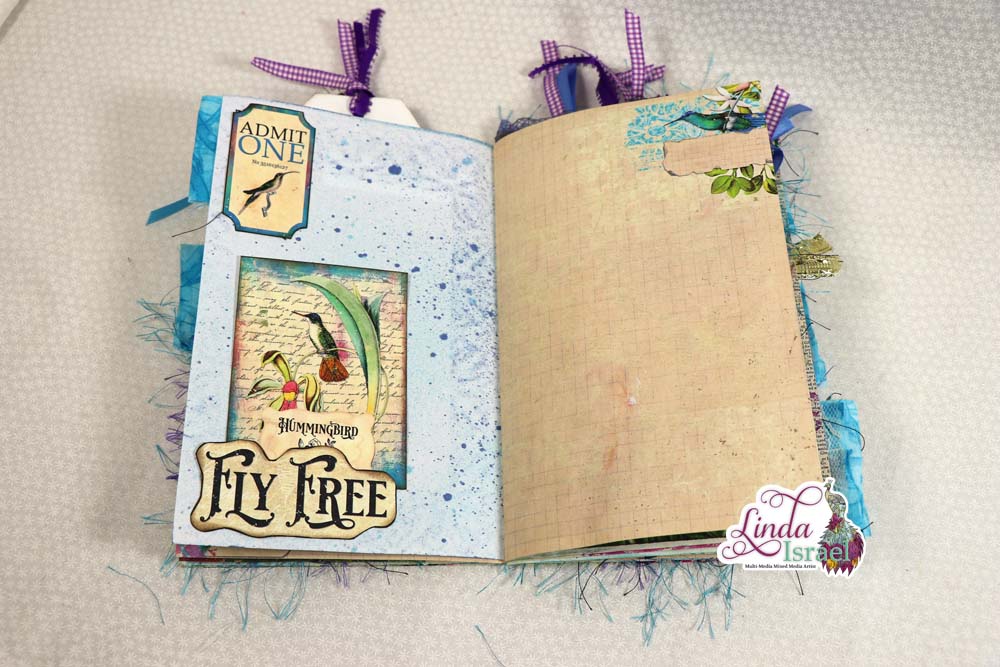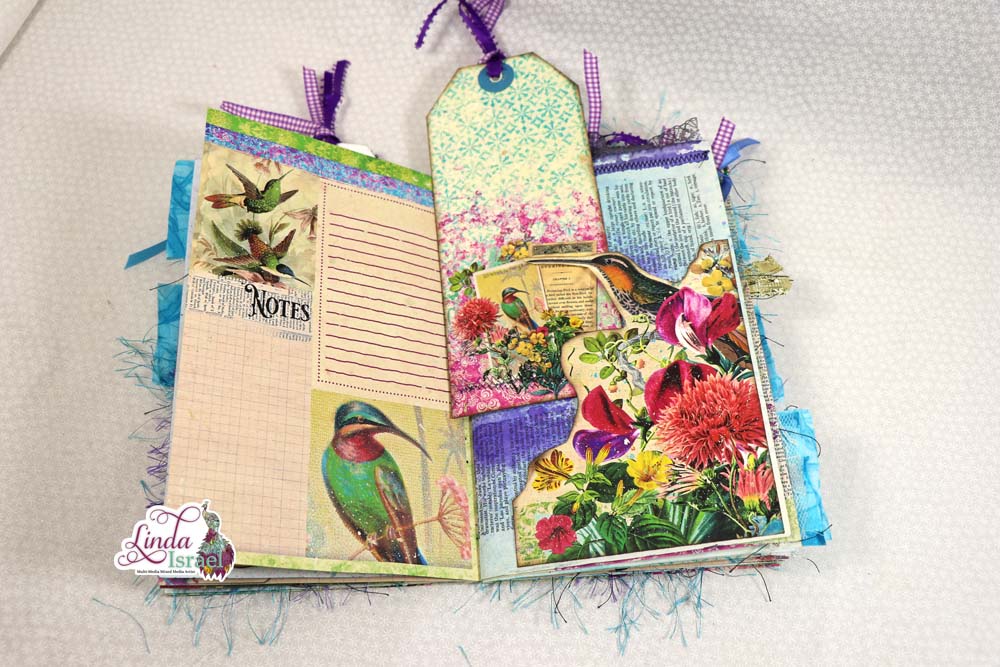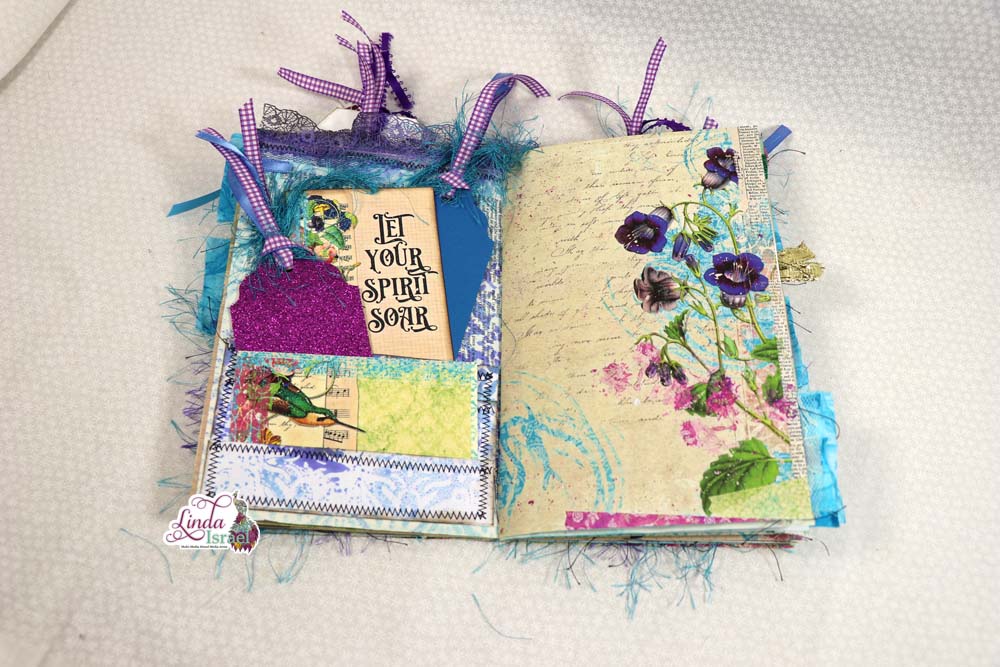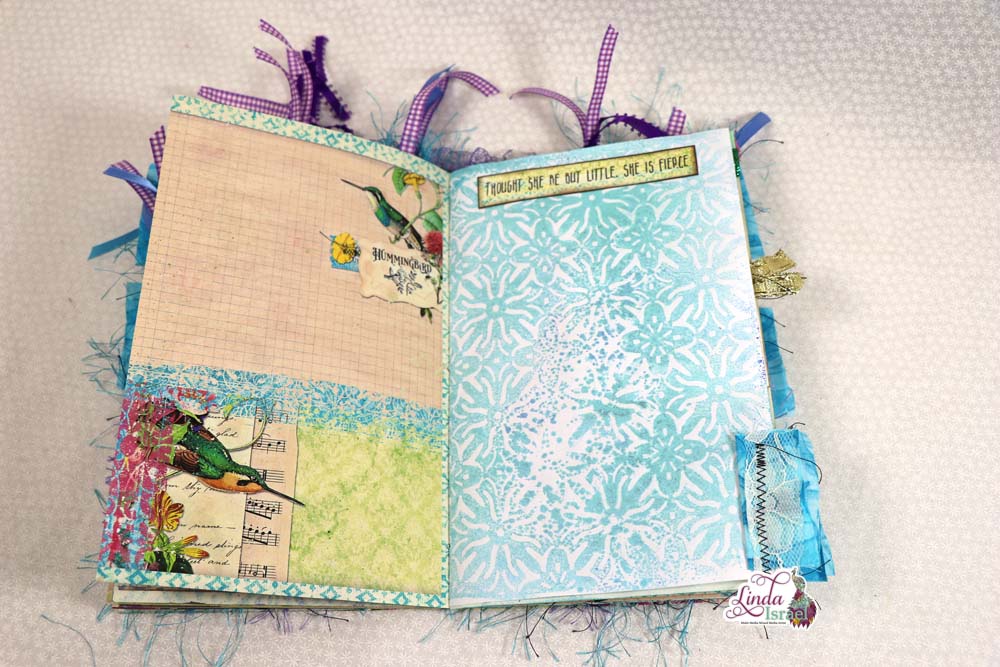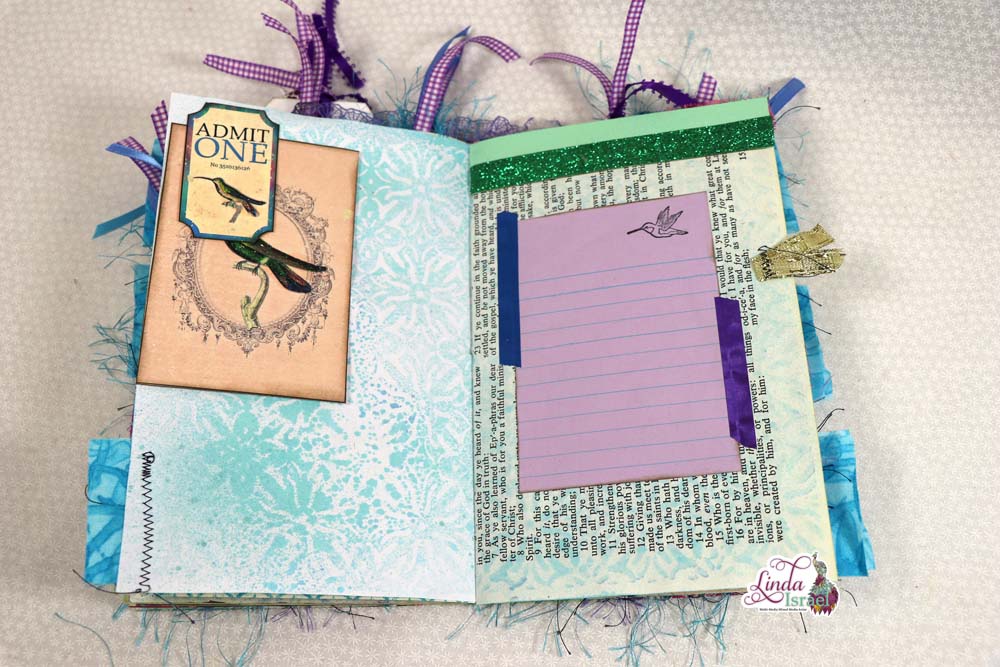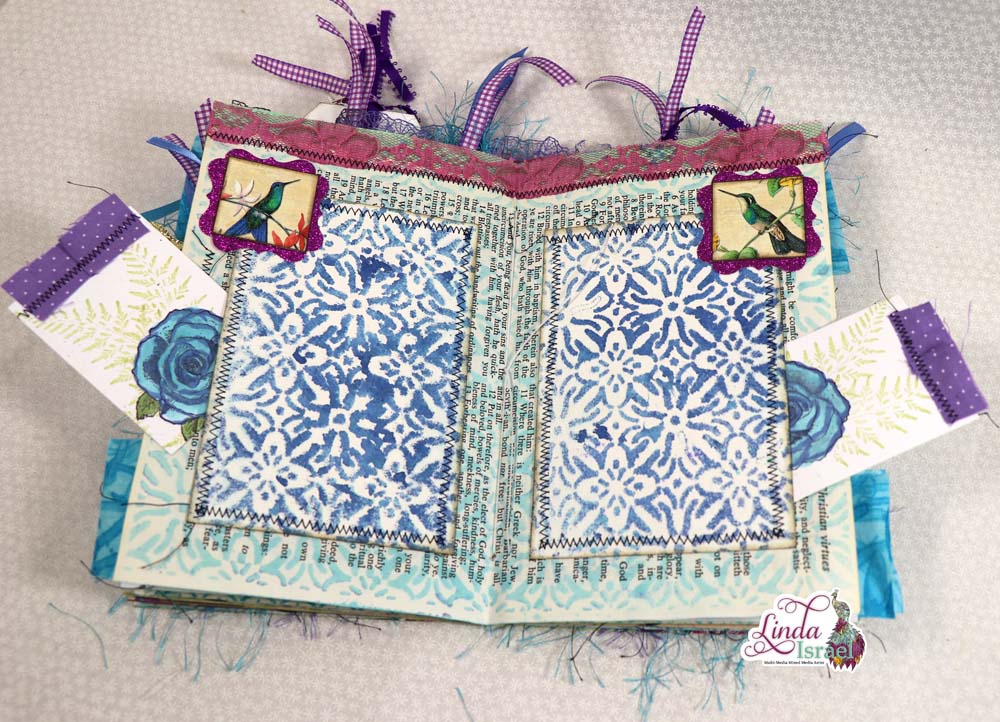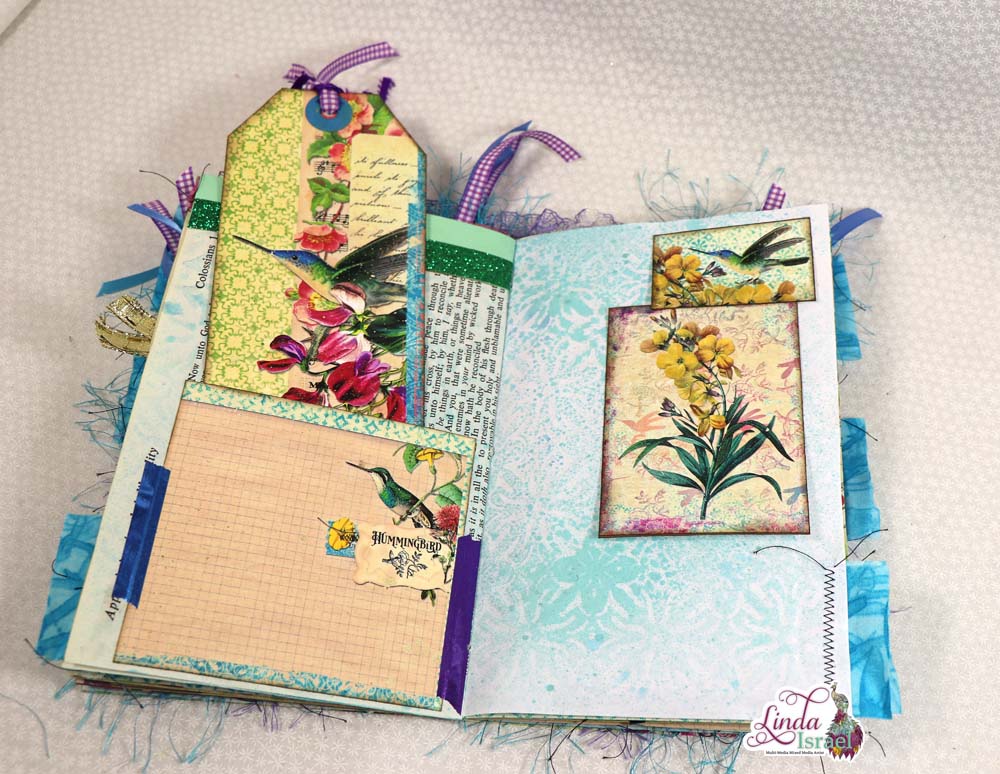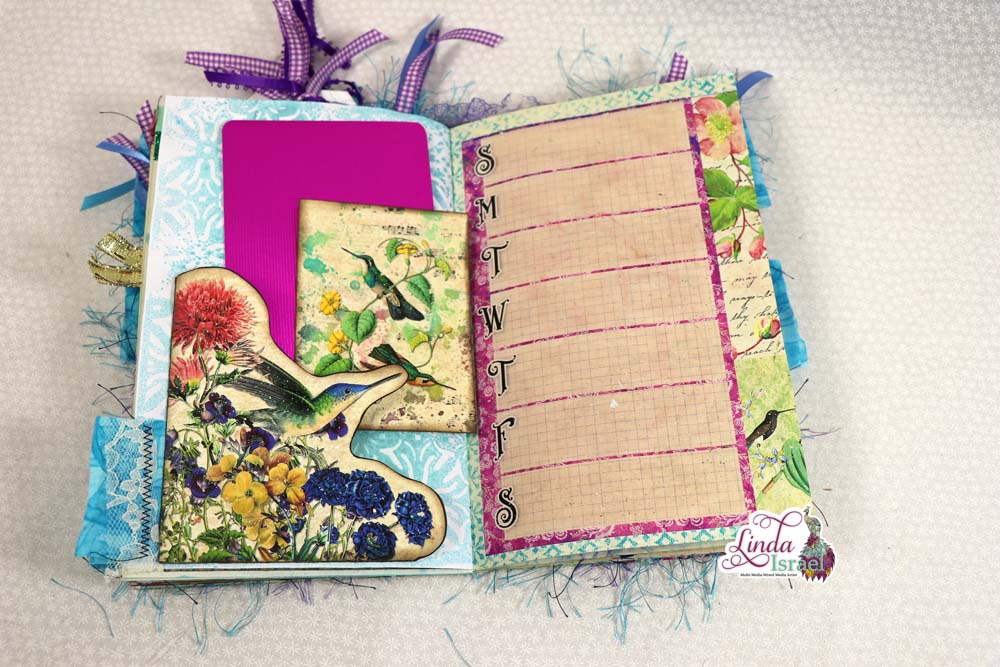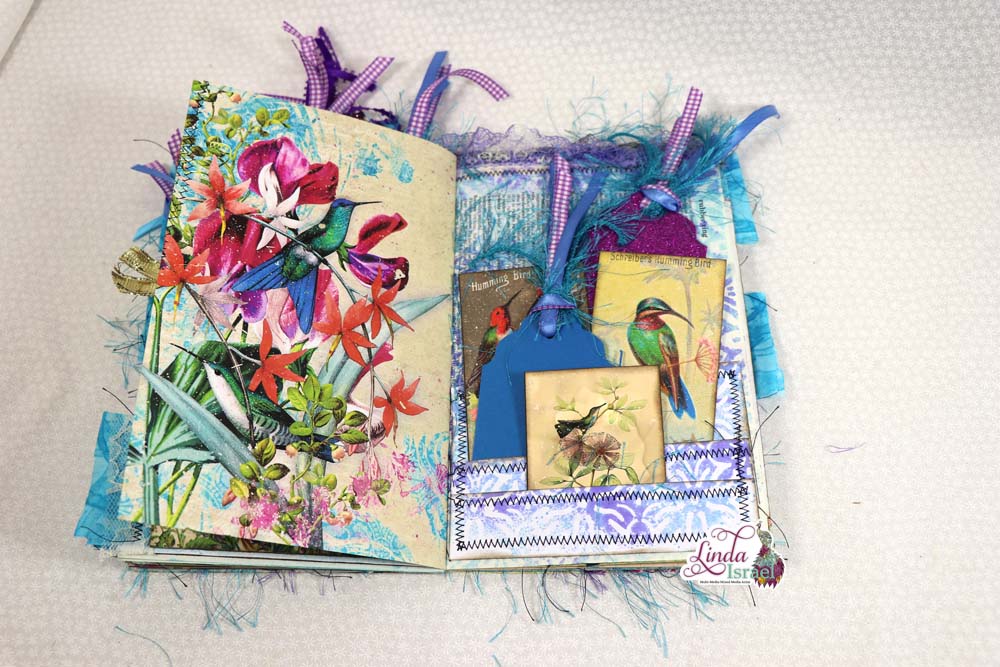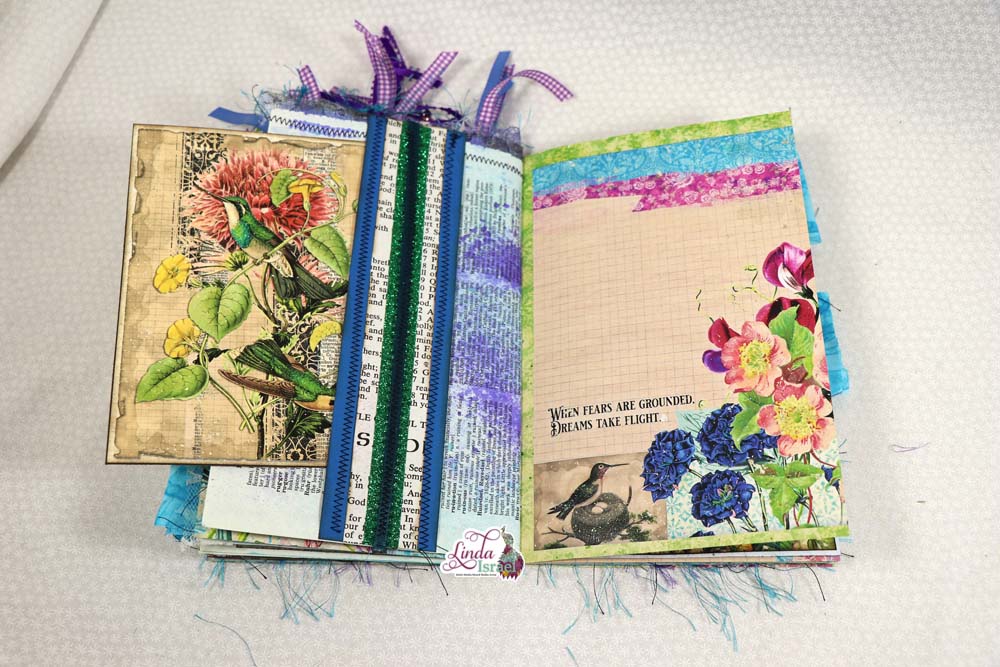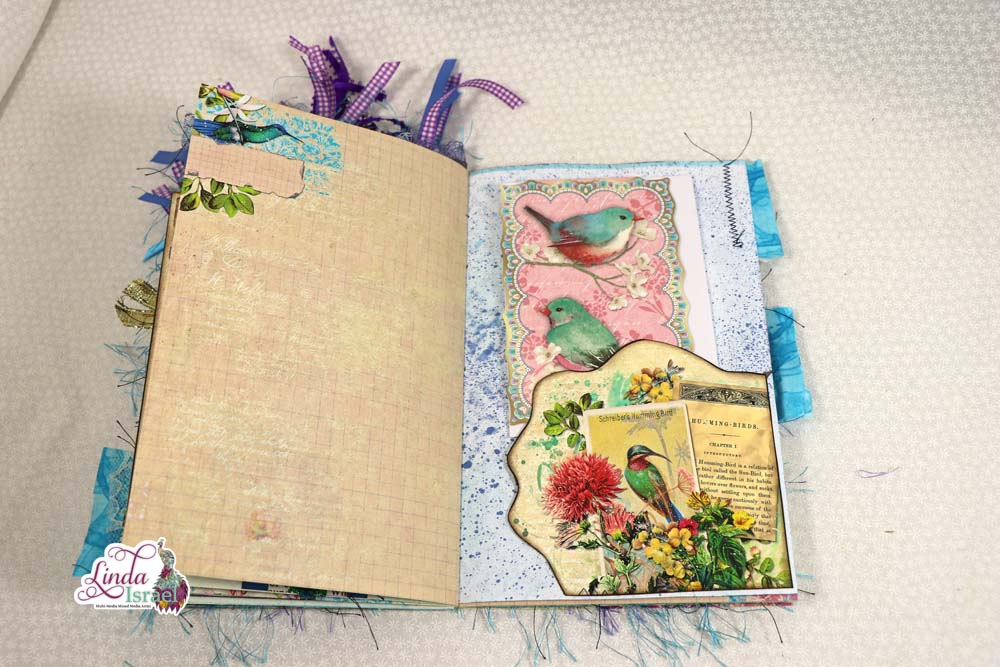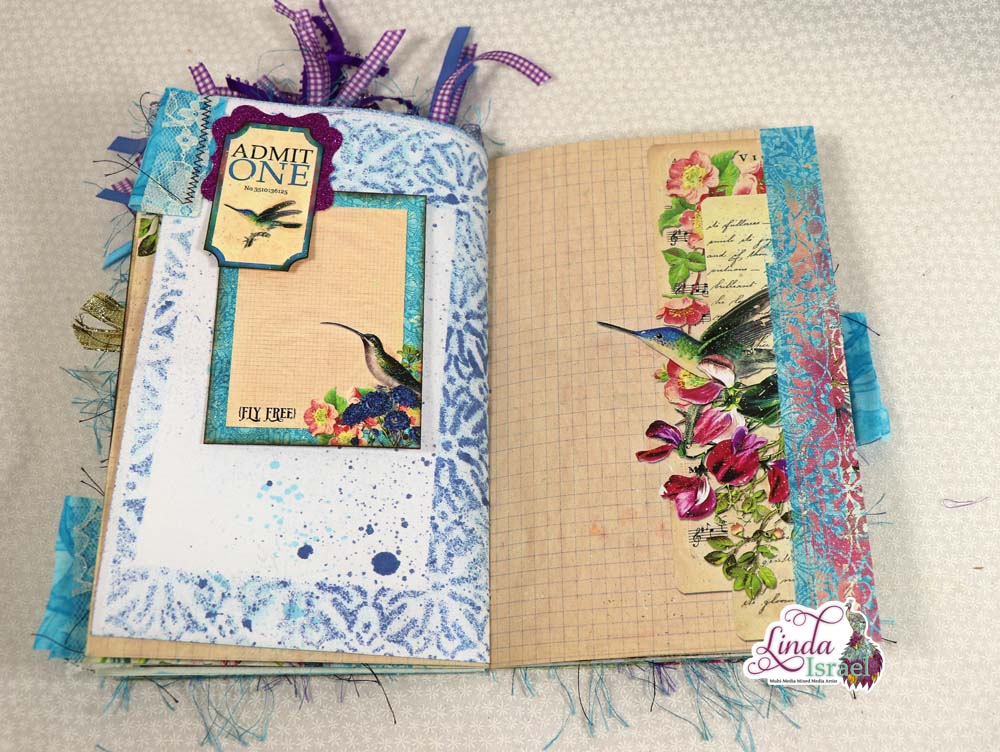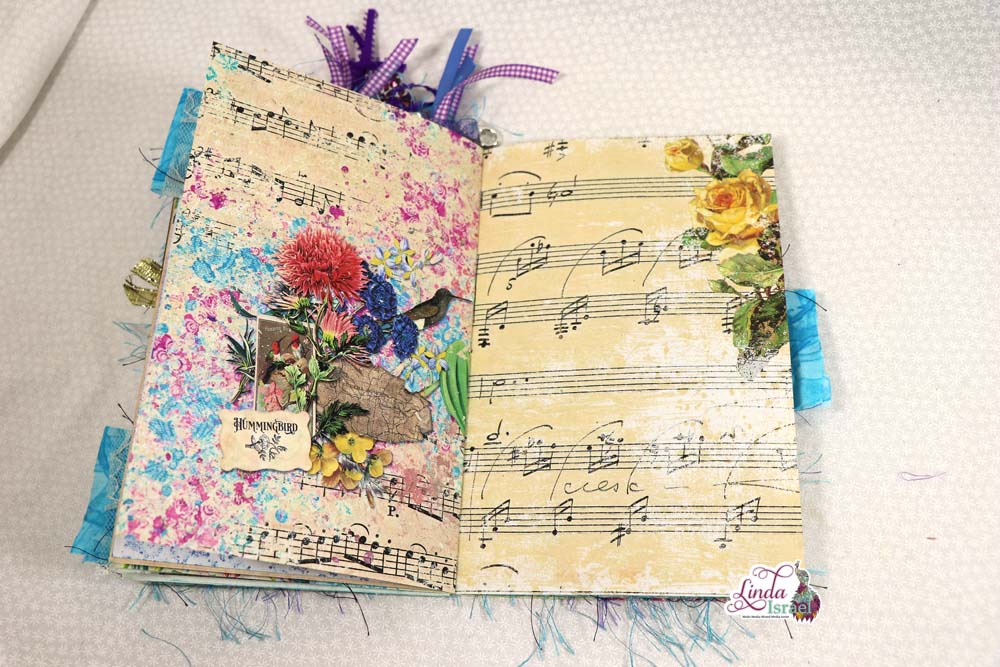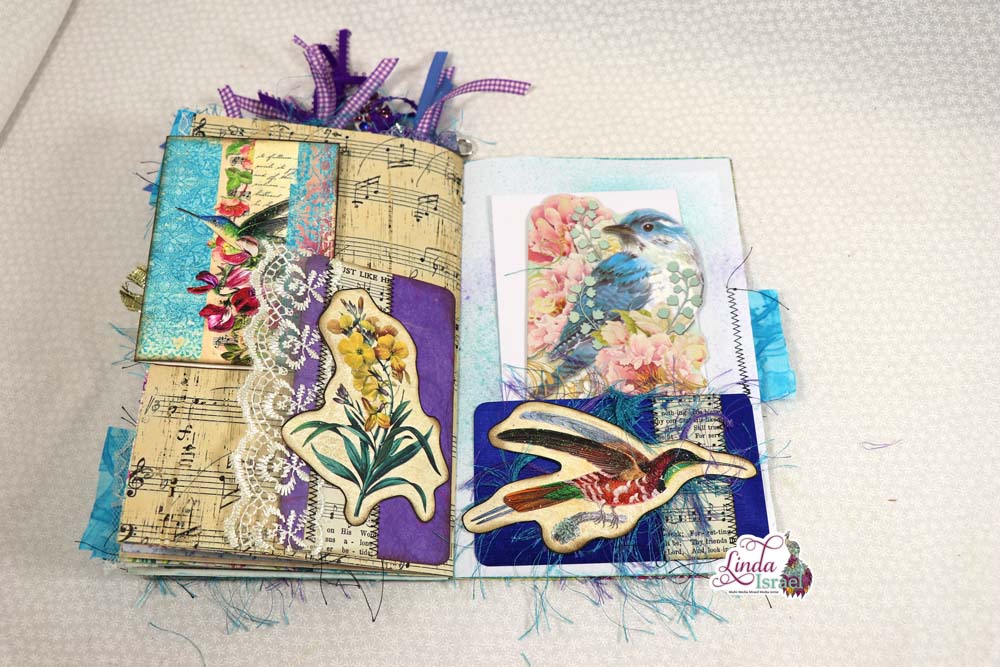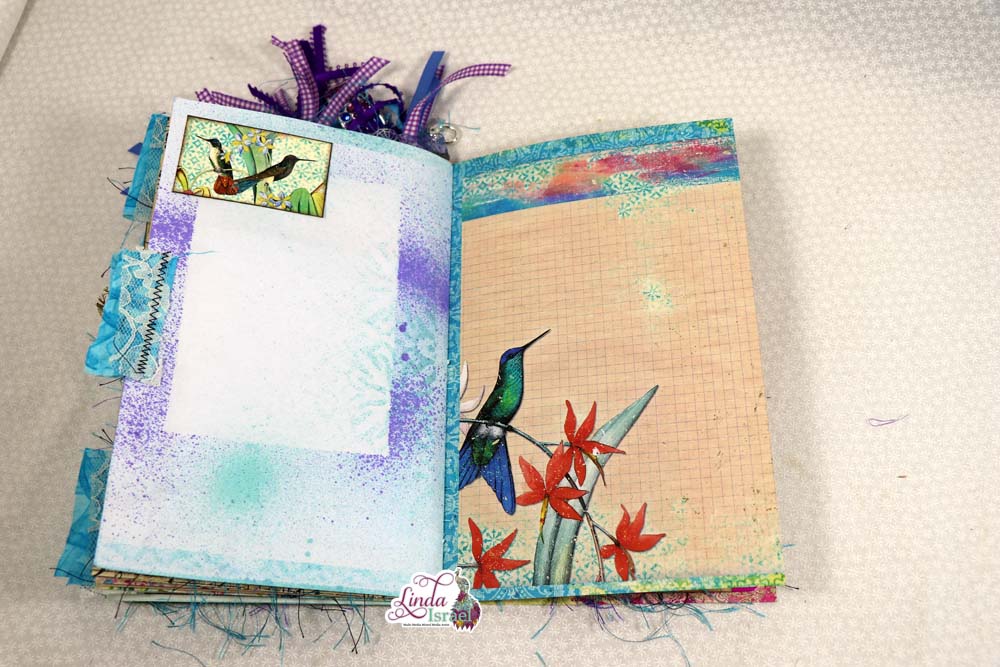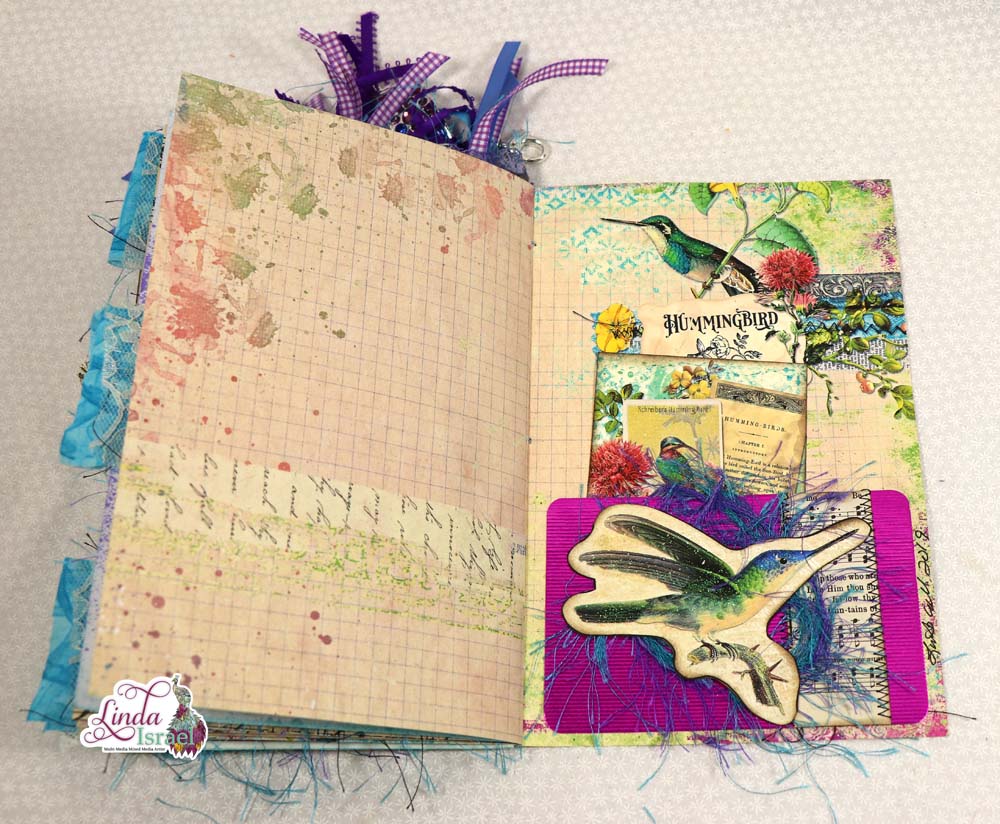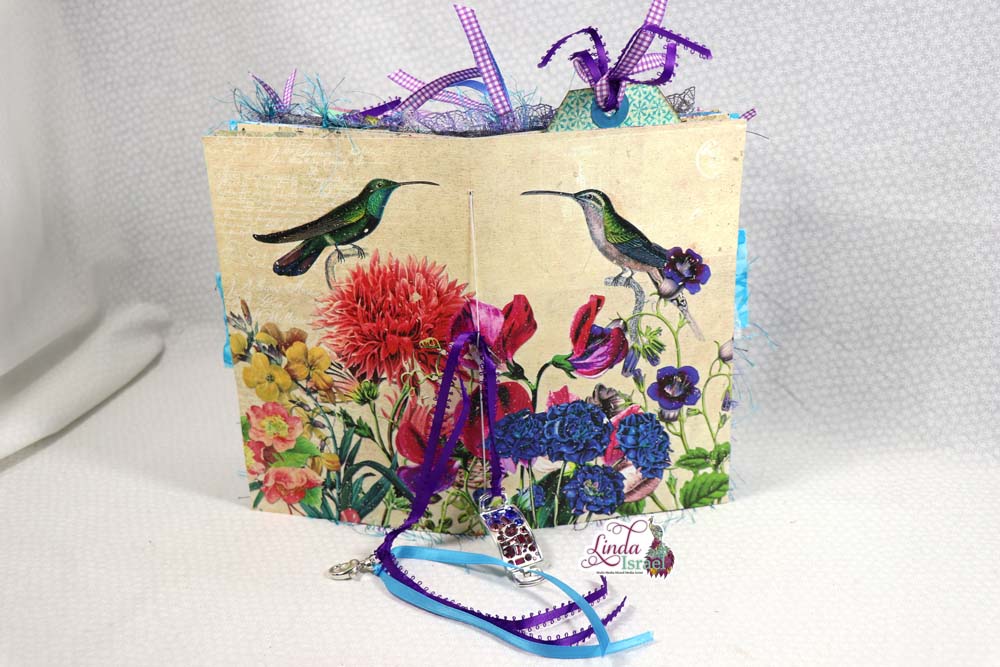 Hope you enjoyed seeing the two Flittering Gems Junk Journals. Lots of ideas shared in both of these that I know you can give a try.
Make sure to check out the Friendly Junk Journal People Facebook group. Of course, you are welcome to join the Friendly Junk Journal People Facebook group. The group is growing daily and we are a friendly group willing to help each other and encourage each other.
Interested in any of the journals I created? Please feel free to contact me through my Facebook Page. Here is my shop, I have a lot of items uploaded and add more weekly.
Keep updated on my posts by following me, add your email.  Follow my Facebook Page or on Instagram for updates that may not be shared on my blog.
Thanks so much for stopping by my blog today to see the Flittering Gems Junk Journals.