Sharing a Mermaid Loaded Mini Bag for a Swap. One of the groups on Facebook had a One day swap. The idea was we would all speak up if we wanted to do a loaded mini bag swap and that same day we would be given our partner. After chatting with my partner and learning what she liked I decided to make a Mermaid themed loaded mini bag. Here is the result.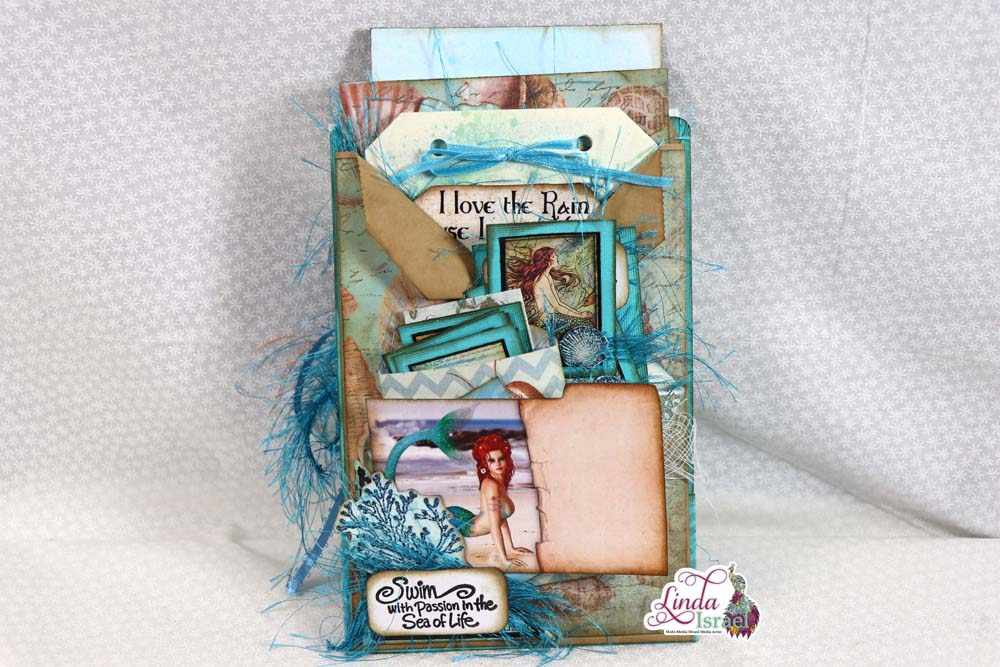 Mermaid Loaded Mini Bag for a Swap Video.
Supplies used for the Mermaid Loaded Mini Bag.
Paper Bag
Scraps of Cardstock and scrapbook papers
Rubber Stamps
Eyelash Yarn
This Mermaid Loaded Mini Bag was a great way for me to use up items in my stash. The instructions said to use a 6 x 6 piece of scrapbook paper and a mini bag. The bag I had was not small but not giant either. So I decided to make it in my own style.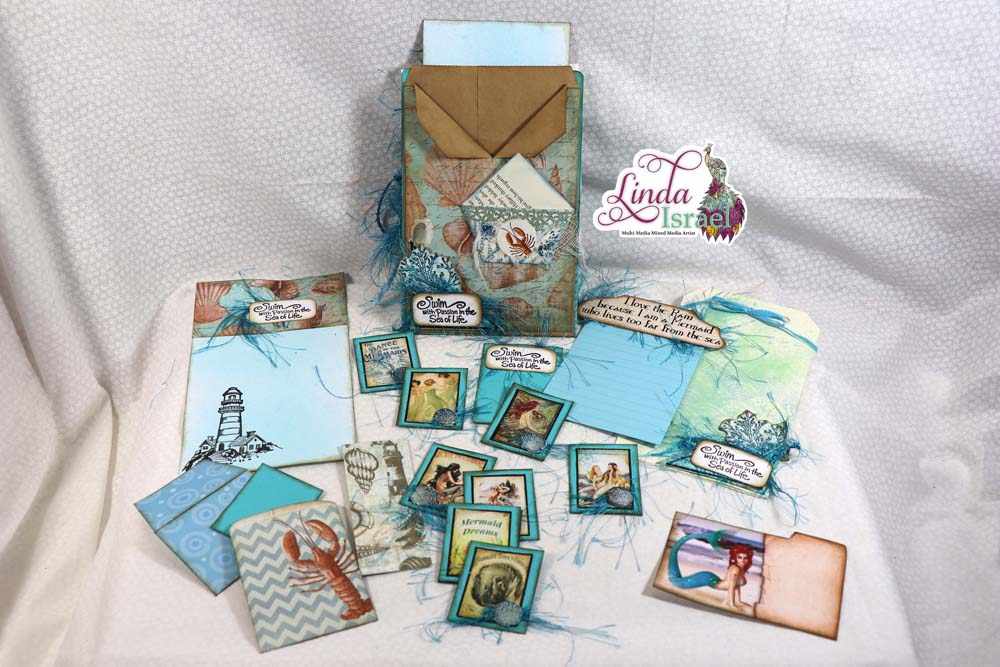 The bag was mounted to a piece of cardstock and then I started adding scrapbook papers I had in my stash to give it a great ocean theme.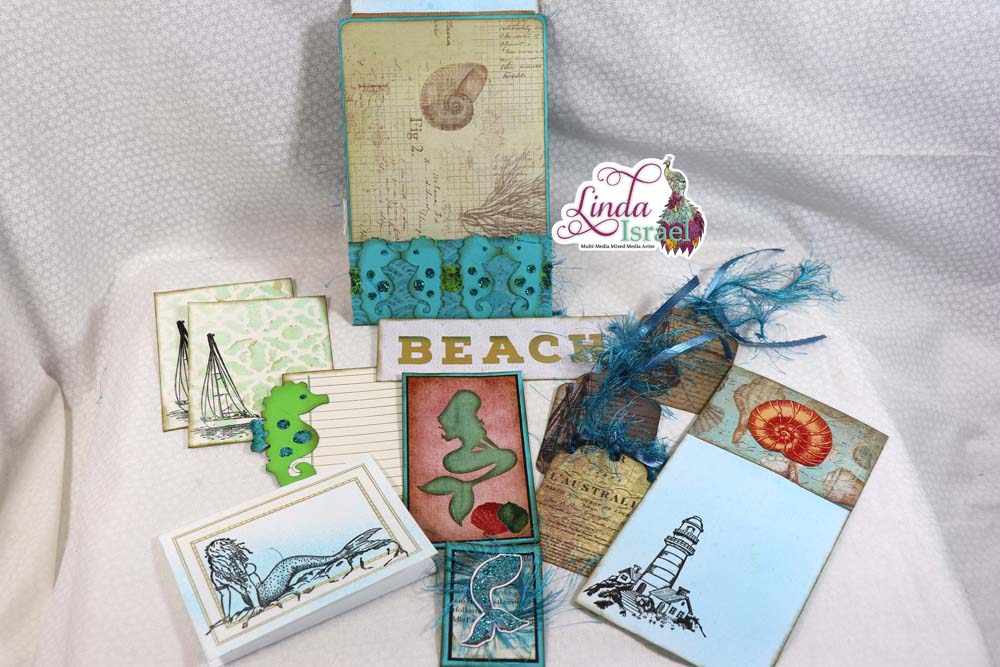 Adding stamping to premade cards makes this project fast. I also found a few blank journal cards to give a new look. Tattered Angels Glimmer Mists – Curious was added here and there to give that ocean feel.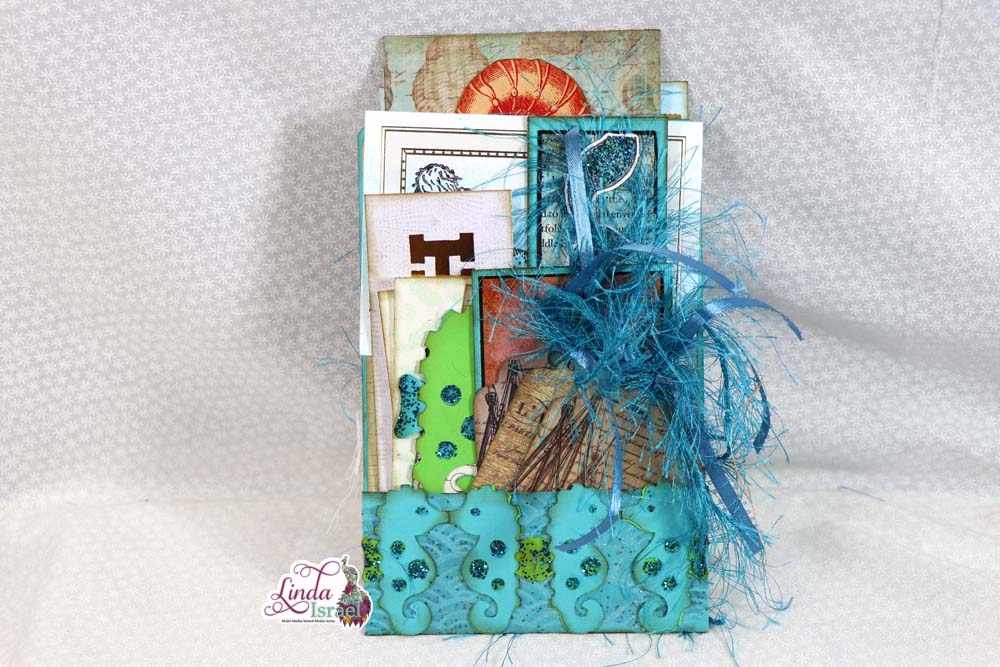 My Mermaid stash bag had lots of left over bits from other projects. Keeping all the items in a ziplock or pocket helps with creating a project like this one.
The Mermaid Loaded Mini Bag really looked great when I was done. There are lots of goodies to be used in other projects.
Make sure to check out the Friendly Junk Journal People Facebook group. Of course, you are welcome to join the Friendly Junk Journal People Facebook group. The group is growing daily and we are a friendly group willing to help each other and encourage each other.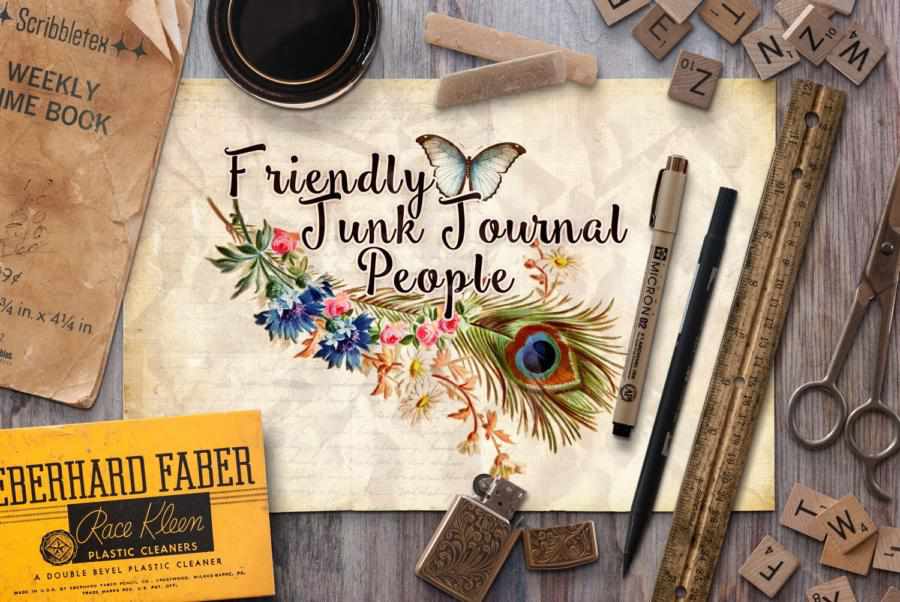 Interested in any of the journals I created? Please feel free to contact me through my Facebook Page. Here is my shop, I have a lot of items uploaded and add more weekly.
Keep updated on my posts by following me. Follow my blog with Bloglovin. Or Follow my Facebook Page or on Instagram for updates that may not be shared on my blog.
Thanks so much for stopping by my blog today to see the Mermaid Loaded Mini Bag.