As requested sharing an Altered Paperclip/Pen Tutorial today. Years ago I would make these pens for gifts. My dear friend Beverly of Bline Designs saw a video and reminded me about making these pens. So today this tutorial is my version of how to make an altered paperclip/pen.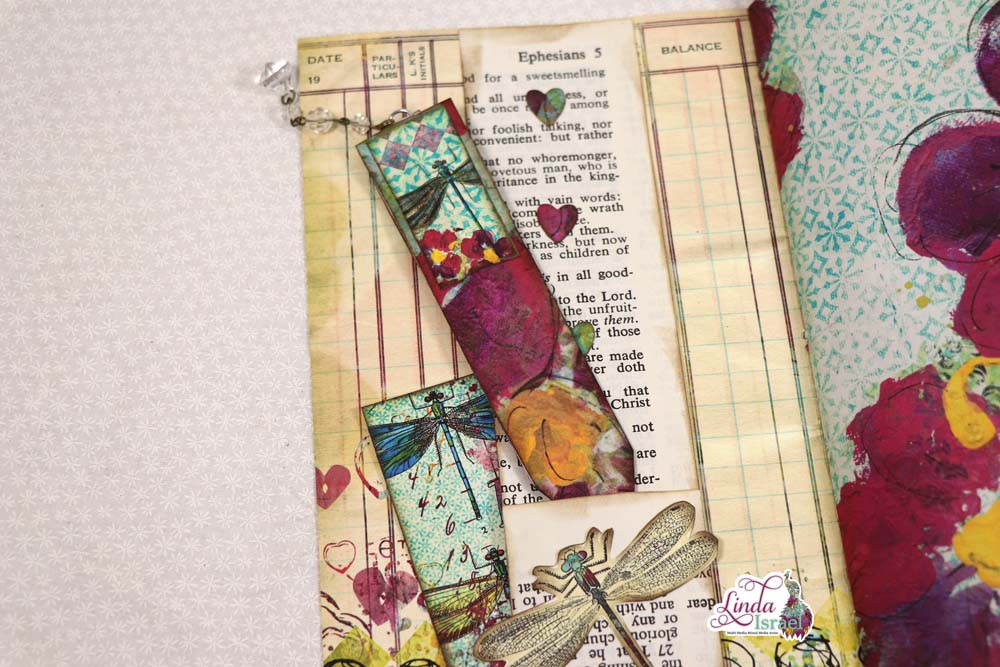 Altered Paperclip/Pen Tutorial Video.
Supplies used for the Altered Paperclip/Pen Tutorial.
Gel Pen or any pen that when taken apart the ink and nib are small enough to use as an altered pen
Paperclip
ATG gun or favorite double sided tape
Distress Ink, Walnut Stain
Charm
Craft Knife
Begin by selecting cardstock paper that is about 1.25 inches wide and long enough to fold over the gel pen. If your paper isn't long enough to fold over, then select two pieces that can be adhered together. Fold the piece in half and in the fold make a slit to hold the paperclip.
Apply Tape – I used the ATG – Advance Tape Gun to the inside of the paper, down the center and on the edges.  I found that using tape was a lot easier and not messy.
Slide the paperclip into the slit and apply more tape over the paperclip, Have a small area of the paperclip pushed up to attach a charm later. Lay the pen insert in the center of the strip of paper, then fold over the top and gently press the edges closed. If you squeeze the paper edges around the pen it is much easier.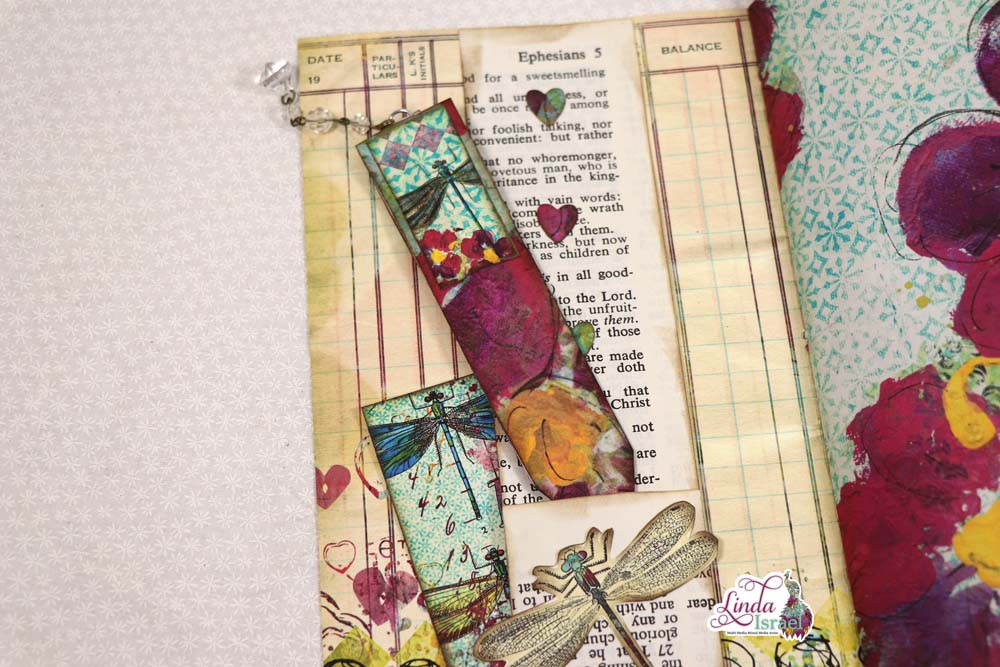 Trim the paper near the pen nib to a point. Apply distress inks to the edges of the pen.
Apply a charm to the paperclip or add a tassle of ribbons and fibers.
Optional, attach one of the domino shaped images from Linda's Wisdom to embellish the pen.
These are so fun and easy to make you will want to make one for all your journals.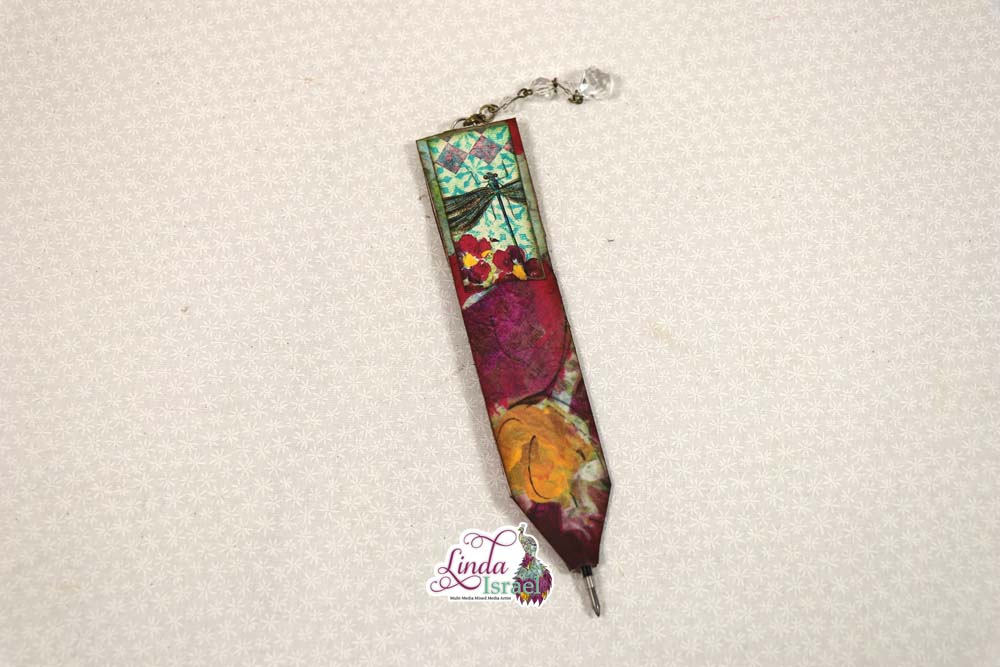 Make sure to check out the Friendly Junk Journal People Facebook group. Of course, you are welcome to join the Friendly Junk Journal People Facebook group. The group is growing daily and we are a friendly group willing to help each other and encourage each other.
Interested in any of the journals I created? Please feel free to contact me through my Facebook Page. Here is my shop, I have a lot of items uploaded and add more weekly.
Keep updated on my posts by following me, add your email.  Follow my Facebook Page or on Instagram for updates that may not be shared on my blog.
Thanks so much for stopping by my blog today to see the Altered Paperclip/Pen Tutorial.