This is one you can do I know it. An Easy Pocket Page Tutorial using scrapbook paper, Tattered Angels Glimmer Mists, Stencil and more. Take a look at those supplies and see how you can transform these into junk journal pages with pockets.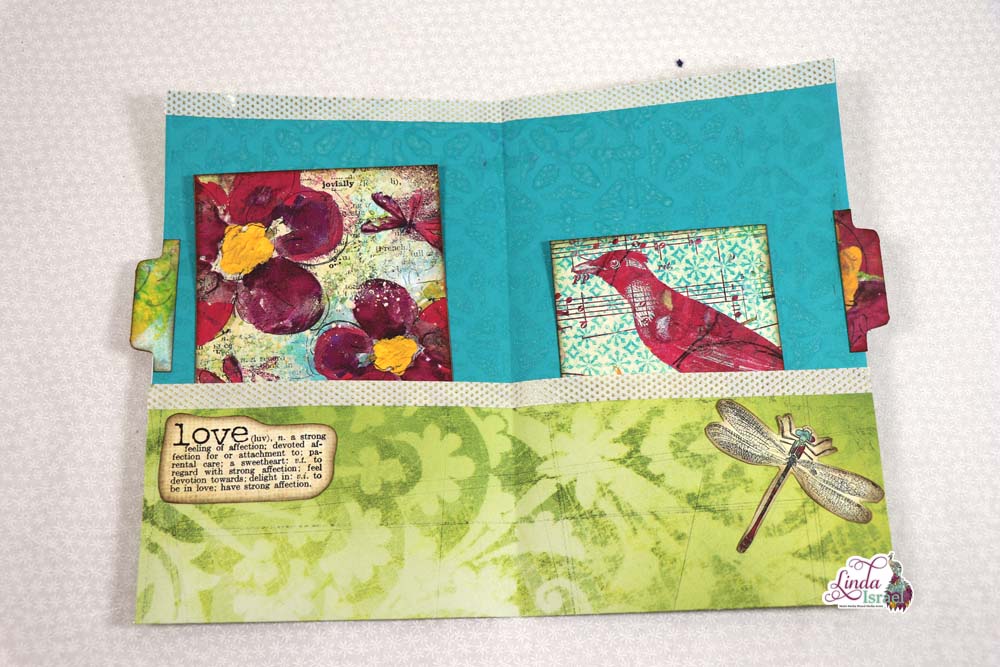 Easy Pocket Page Tutorial Video.
Supplies used for the Easy Pocket Page Tutorial.
Scrapbook paper 12 x 12
Text weight paper or light color scrapbook paper
Tattered Angels Glimmer Mist, True Turquoise
Distress Ink, Walnut Stain
Washi Tape
This is a super Easy Pocket Page Tutorial. Start by selecting a 12 x 12 scrapbook paper. This can be trimmed down for the journal pages. In my case my pages are 8.5 x 11. Trim off 1 inch from one side of the 12 x 12. Then on the 12 inch side, score at 8.5 inches. That will create a pocket.
Decorate a sheet of paper that is 11 x 6.5 inches with one of the stencils from the Artistic Stencil Club and Tattered Angels Glimmer Mists. This is a great way to change those plain papers into something pretty.
Adhere the new paper on the backside of the scrapbook page at the top with Aleene's Tacky Glue or any adhesive you choose.
Apply washi tape along the top edge of the page and the top edge of the pocket. The washi tape on the pocket helps to make the paper stronger, you can also use a strip of paper or even fabric.
Select a few images from Linda's Wisdom Digital Journal Download and adhere on the pocket. Create page tabs out of Linda's Wisdom journal page using a Silhouette cutter or a punch or manually cut.
Add Journal cards to the pockets.
On the outside apply the ticket strip from Linda's Wisdom and add a large journal card.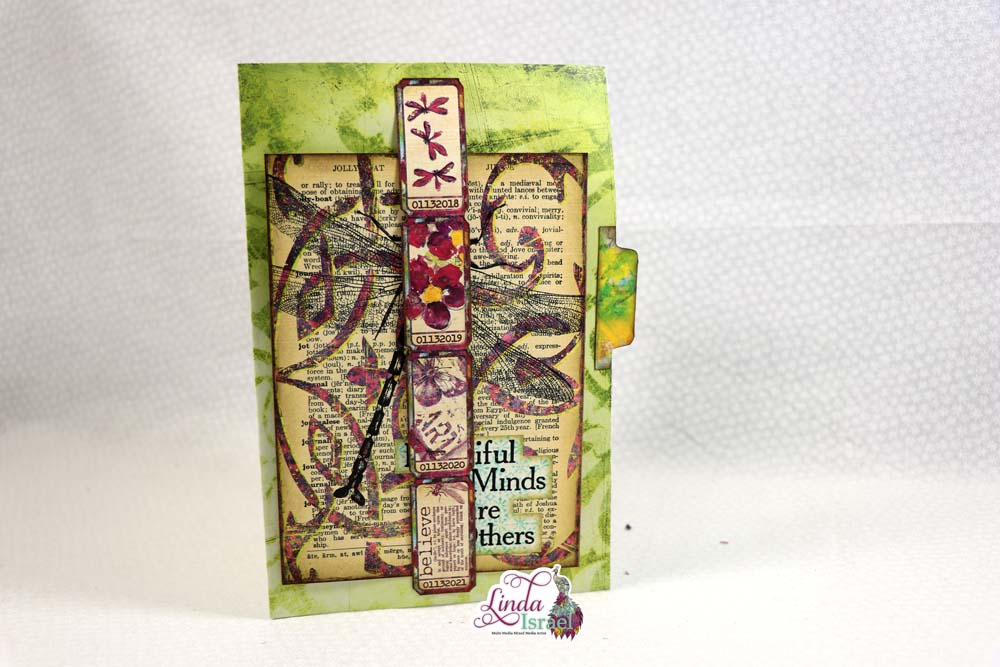 See told you it was super easy. These are great to make out of different colors of papers to have variety. Have fun creating.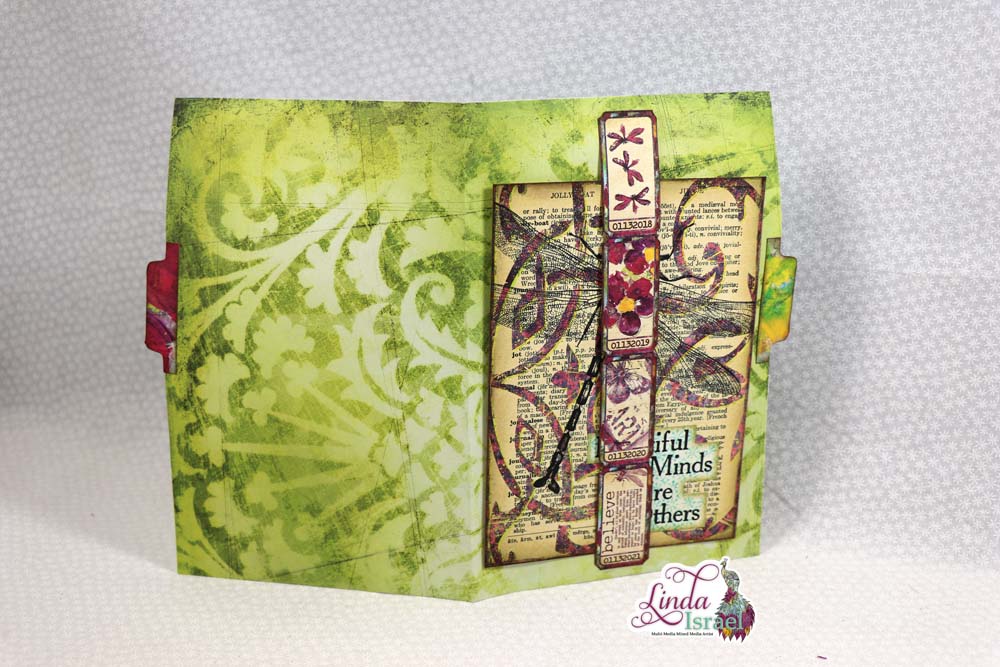 Make sure to check out the Friendly Junk Journal People Facebook group. Of course, you are welcome to join the Friendly Junk Journal People Facebook group. The group is growing daily and we are a friendly group willing to help each other and encourage each other.
Interested in any of the journals I created? Please feel free to contact me through my Facebook Page. Here is my shop, I have a lot of items uploaded and add more weekly.
Keep updated on my posts by following me, add your email.  Follow my Facebook Page or on Instagram for updates that may not be shared on my blog.
Thanks so much for stopping by my blog today to see the Easy Pocket Page Tutorial.