This Positive Vibes Junk Journal Flip Through shows the journal made during the live stream on Monday, September 30th. Using the Positive Vibes Subscription box along with a few other supplies during the live stream tutorial this journal was created.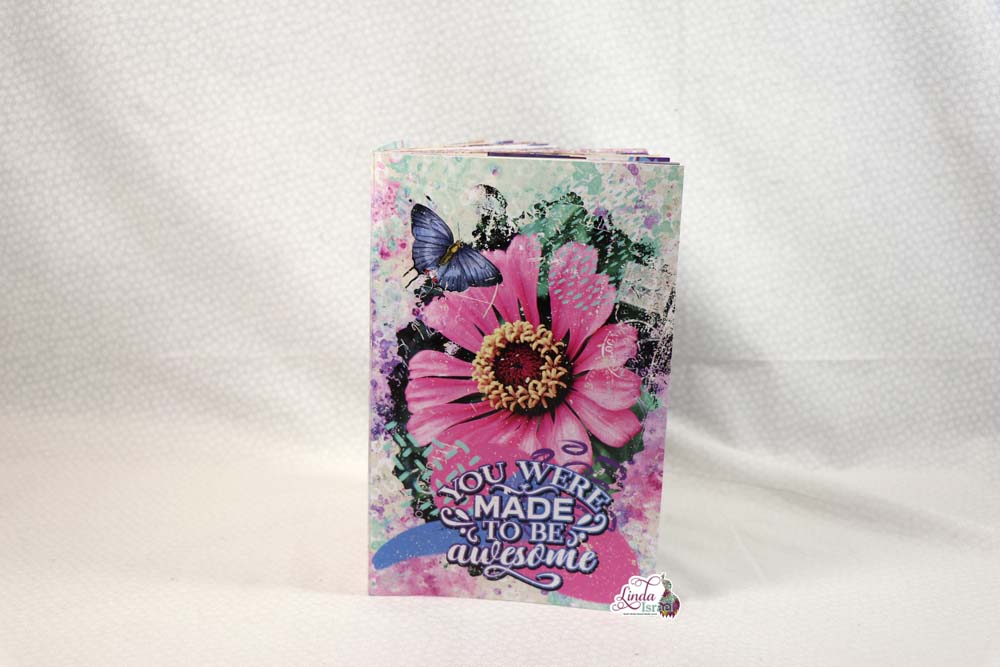 Positive Vibes Junk Journal Flip Through Video
Live Stream creating the Positive Vibes junk journal.
Supplies used for the Positive Vibes Junk Journal
Gel Prints and Mixed Media pages

Washi Tape

Notebook Paper

Wall paper
During the live stream, Linda created a junk journal from the new Positive Vibes subscription box. This flip through shows how she used rubber stamps, tattered angels glimmer mists, stencils and more to create this inspirational journal.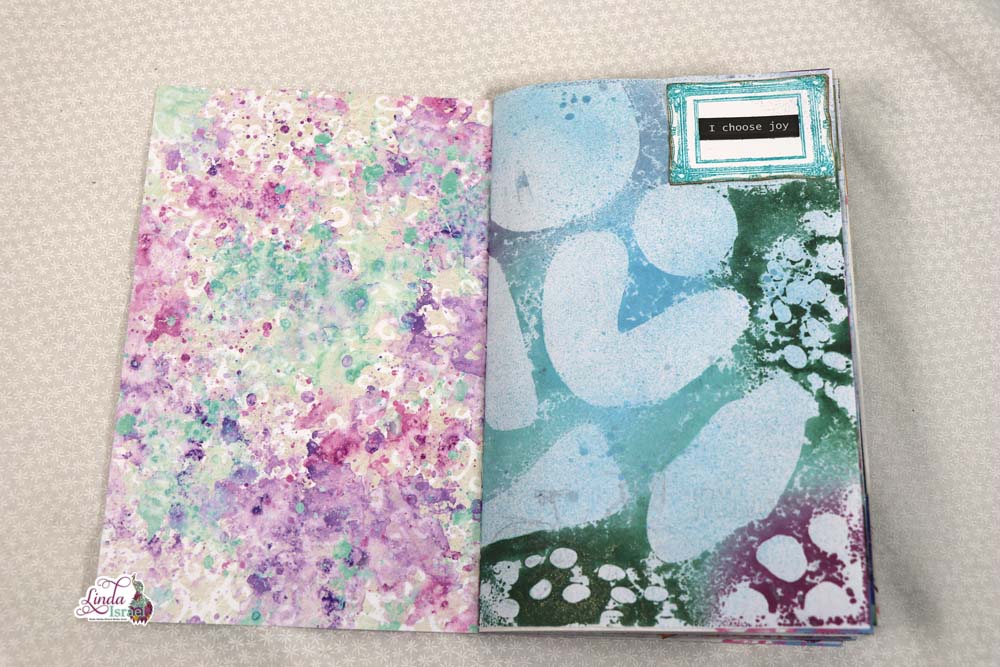 Loving this page with the new bicycle duo and live each moment rubber stamps that are now available in the shop. The background is the new Stencil Positive Vibes by Norella, Linda use the tattered angels glimmer mist that comes with the subscription box.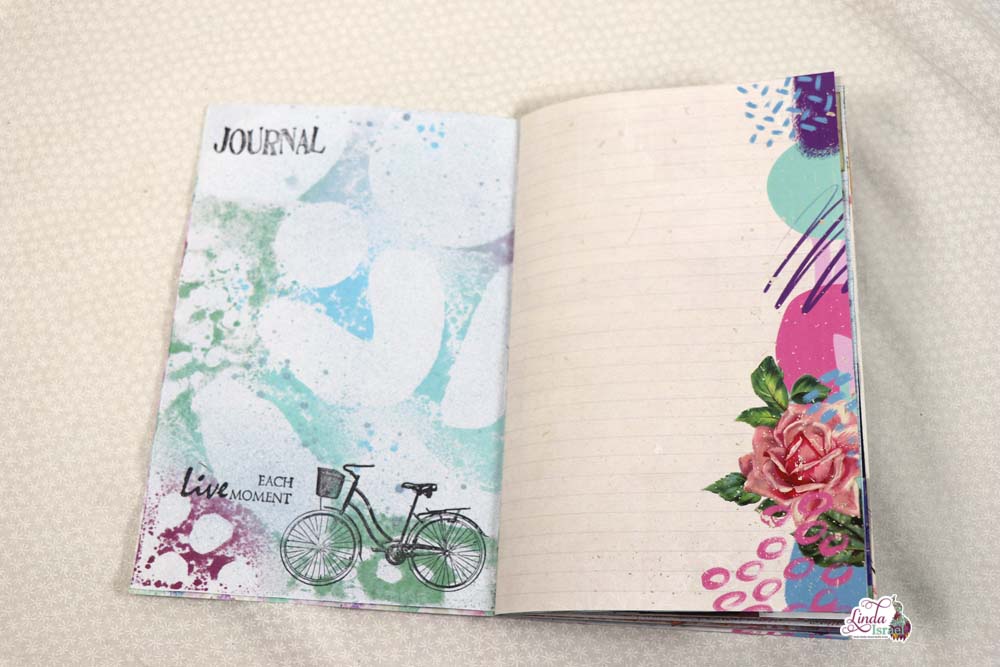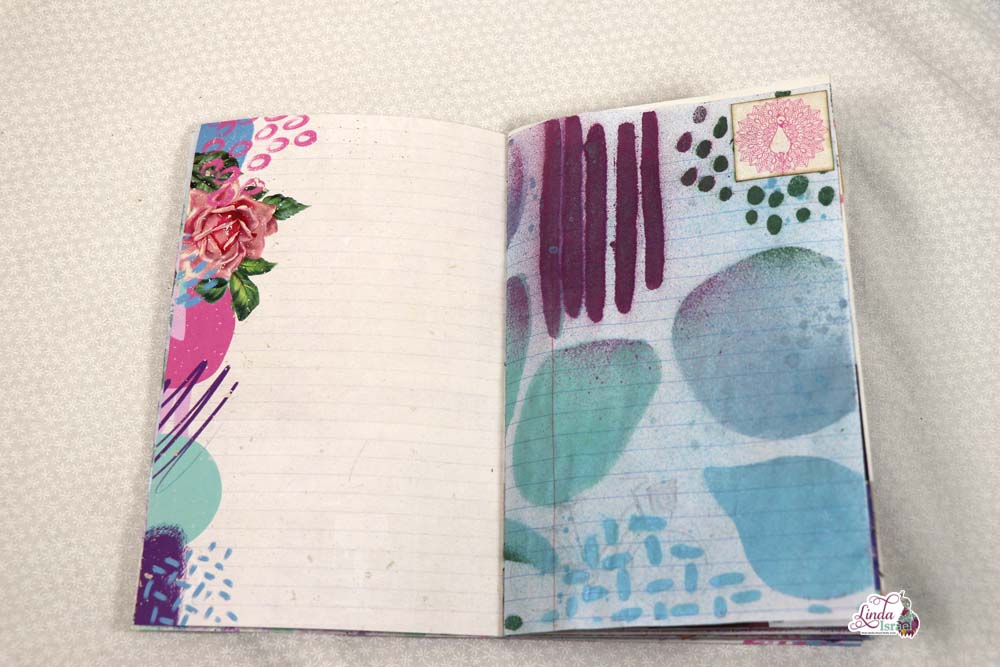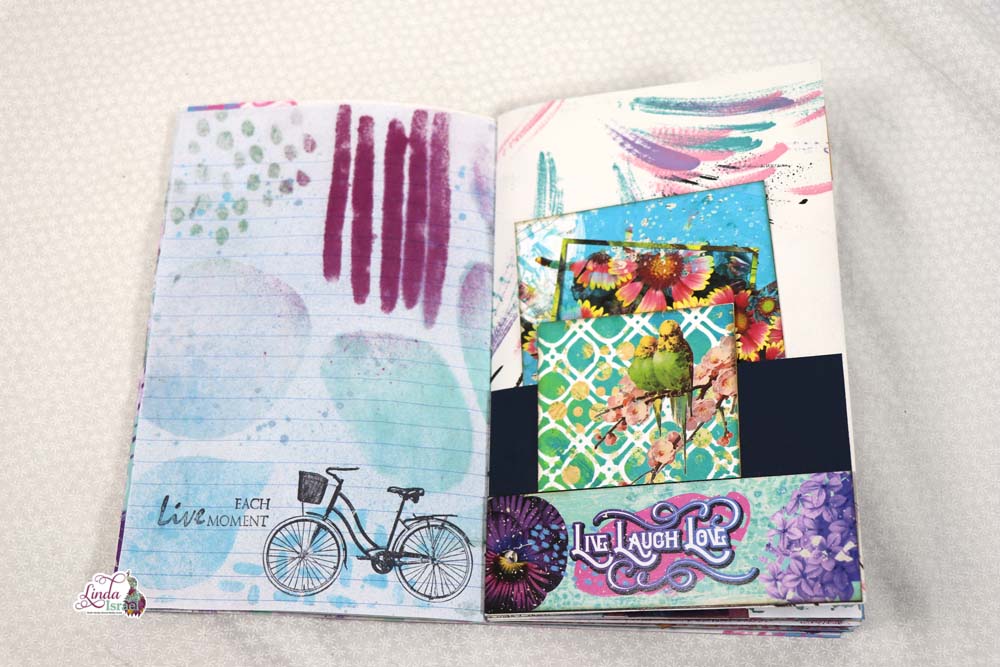 The journal card is a photo from Linda's garden which was enhanced by Calico Collage, it is included with the Positive Vibes Subscription Box. The background is  a stencil which is also included in the kit.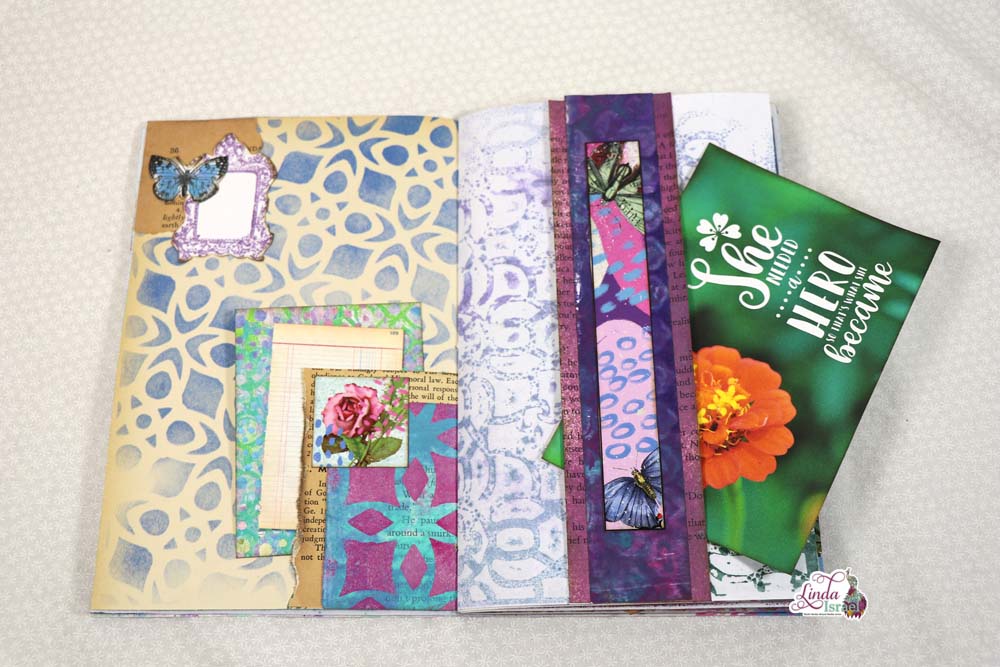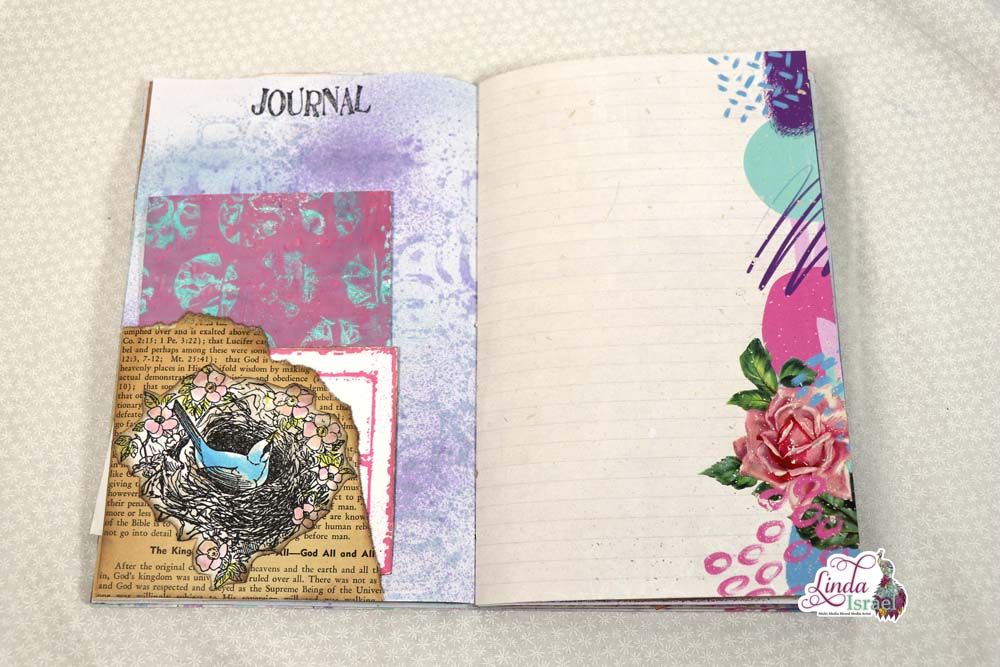 Your page not big enough? Try using Washi tape and another piece of paper to make it bigger.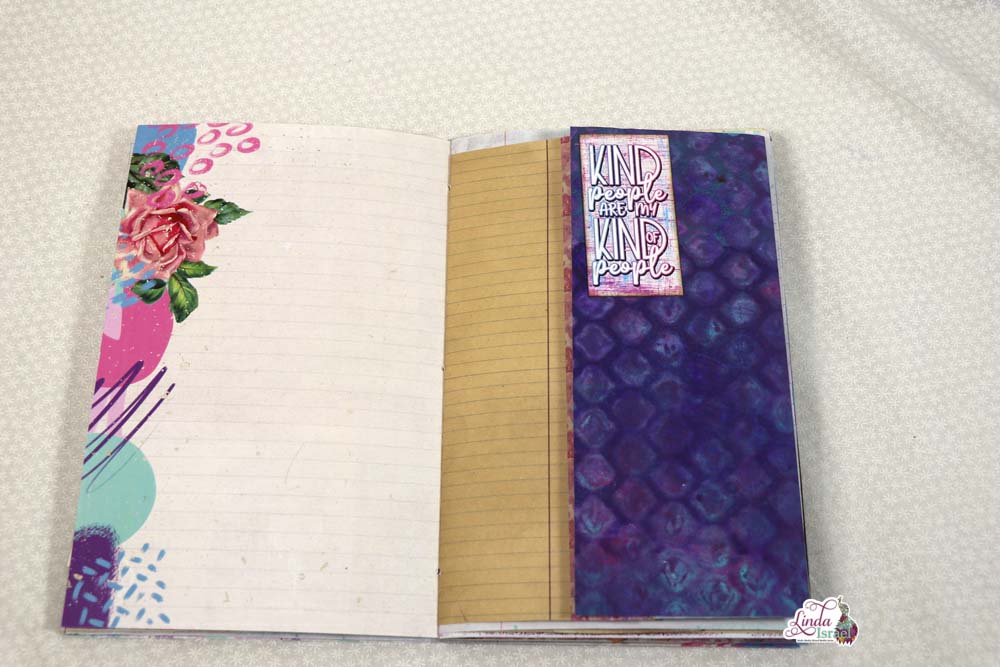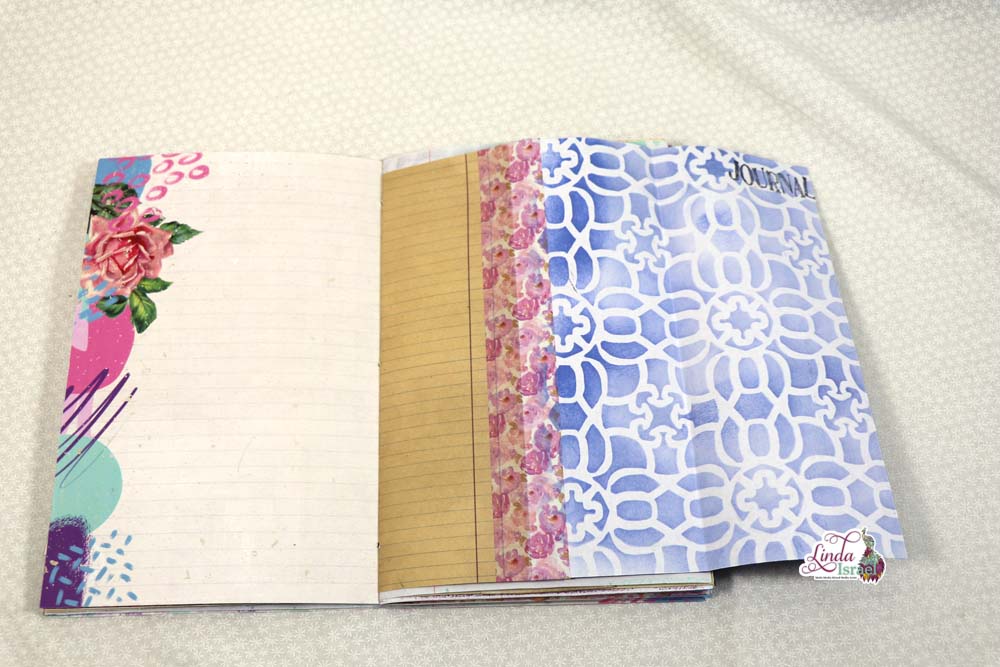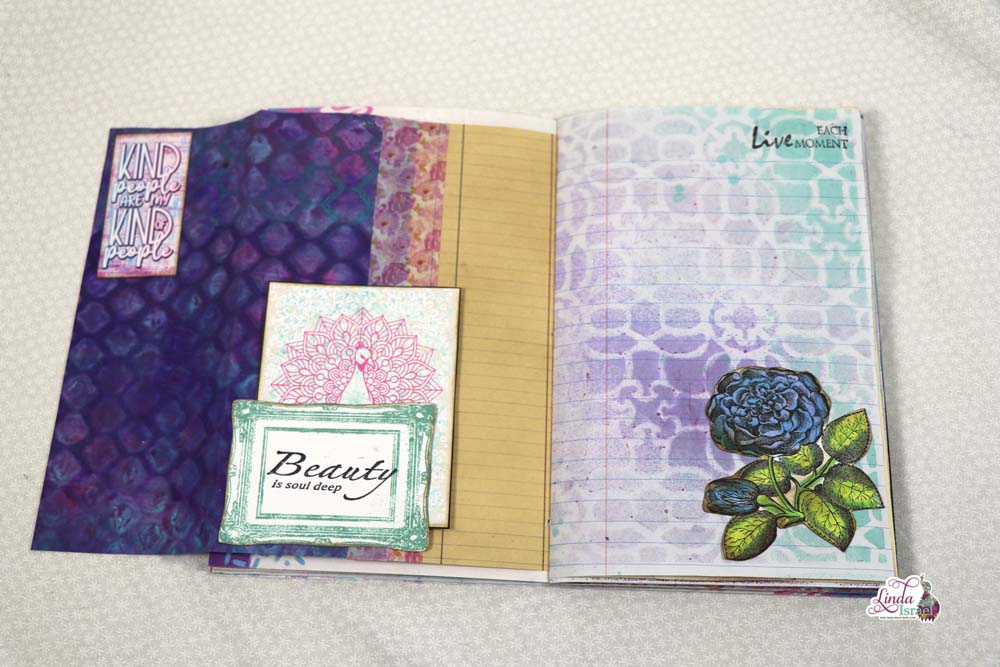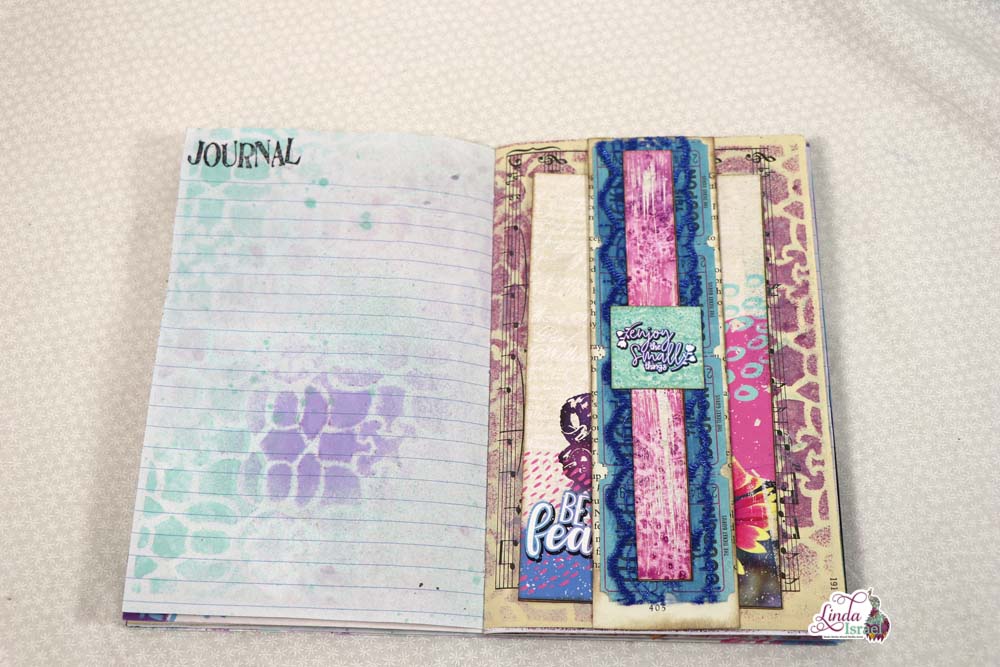 This background is from the October Artistic Stencil Club sprayed with tattered angels glimmer mist.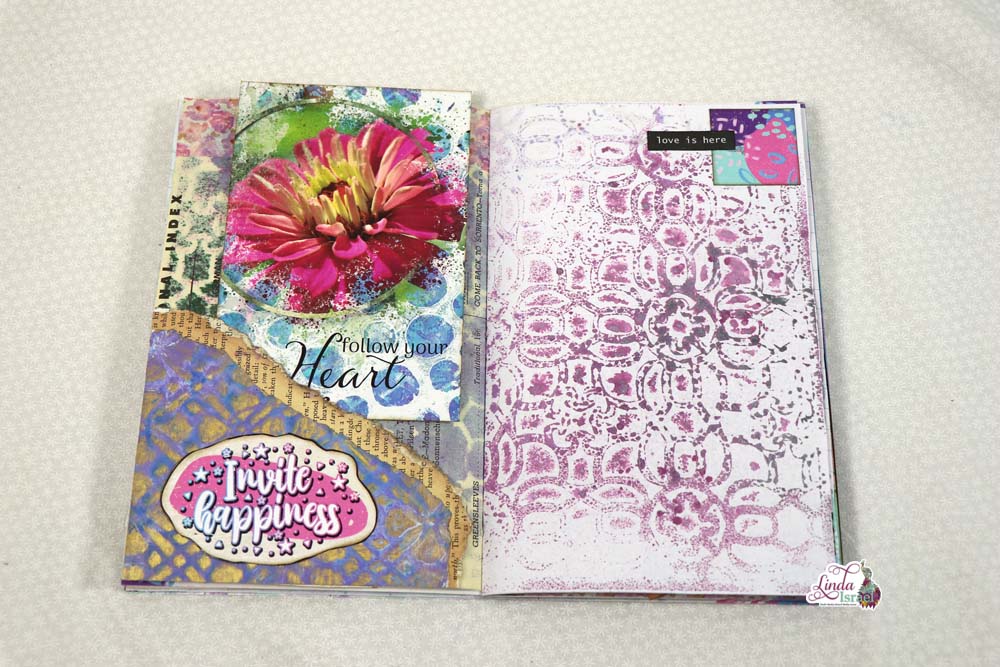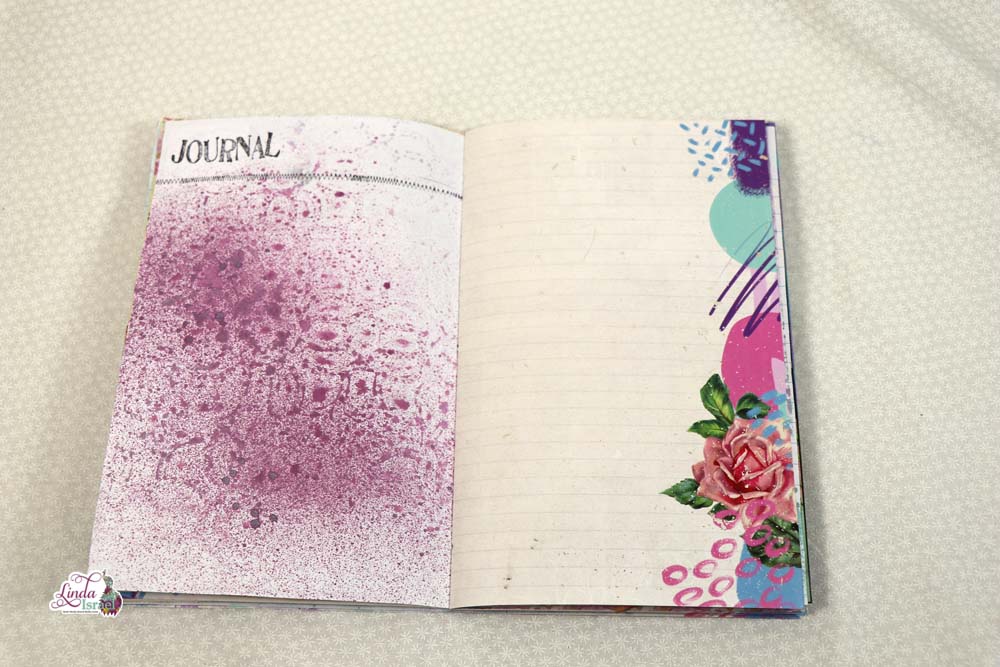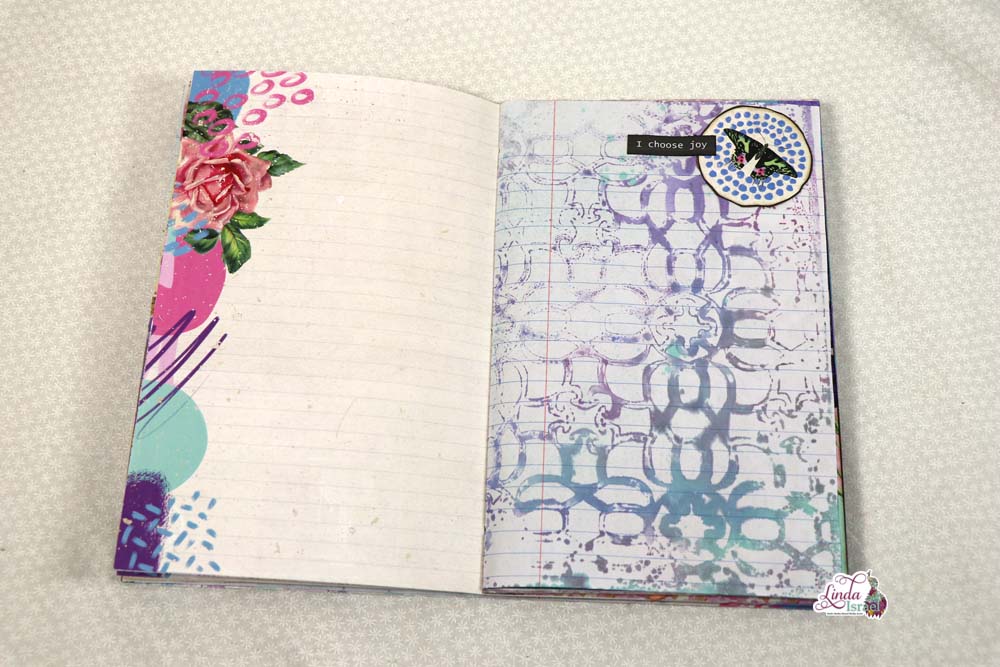 For the center of the journal, you can see the Fleur De Lis stamp, it is a great focal image for the page.
Word searches are so much fun! It  comes  with  the  subscription  box, they are fun to add to any journal. 
By adding a pocket on the bottom middle, it covered up the wallpaper info.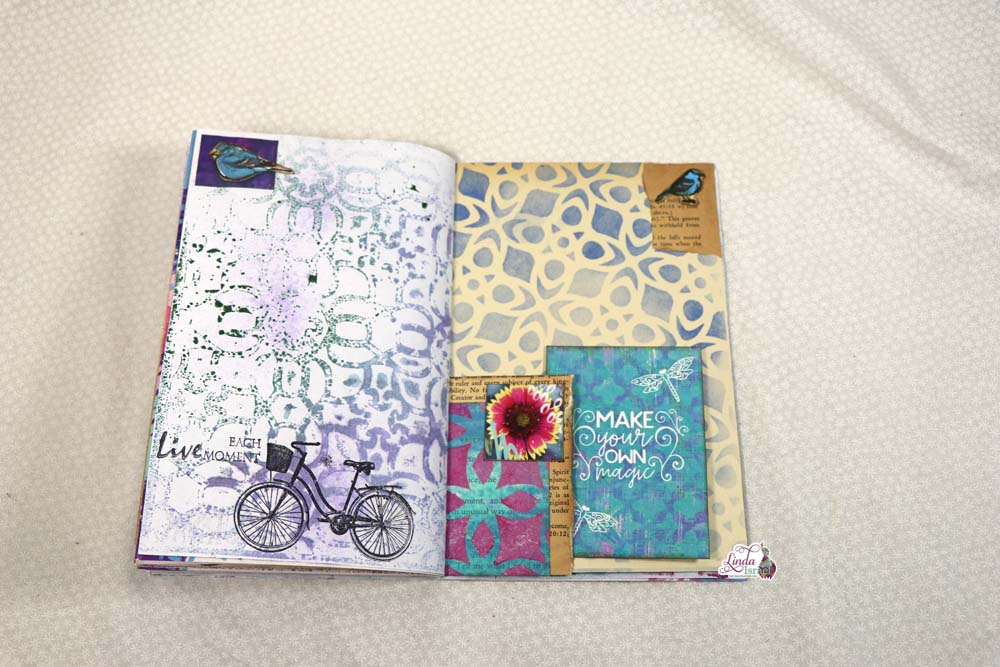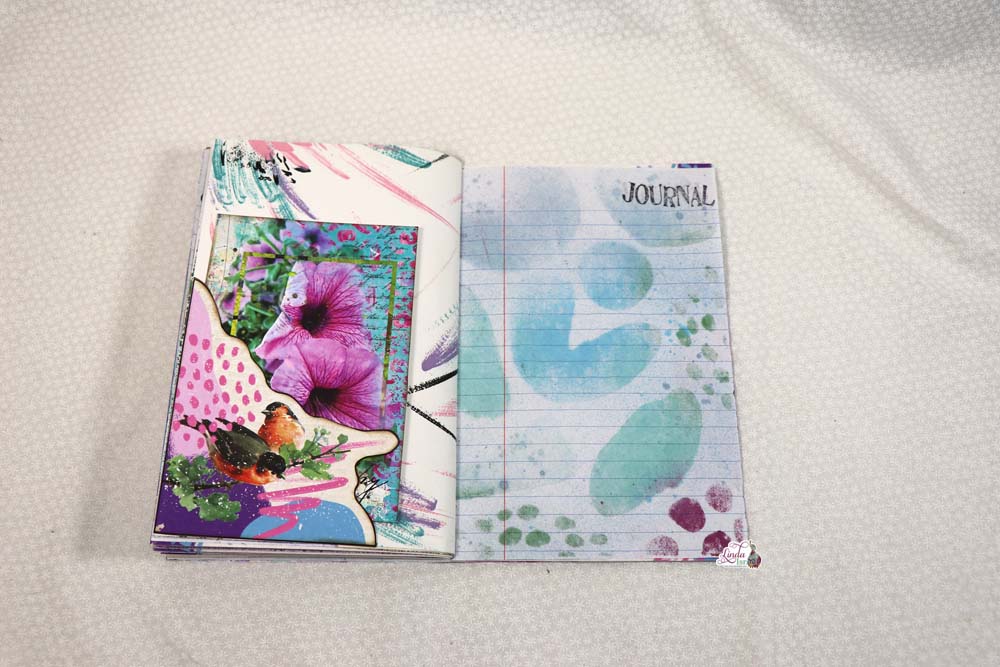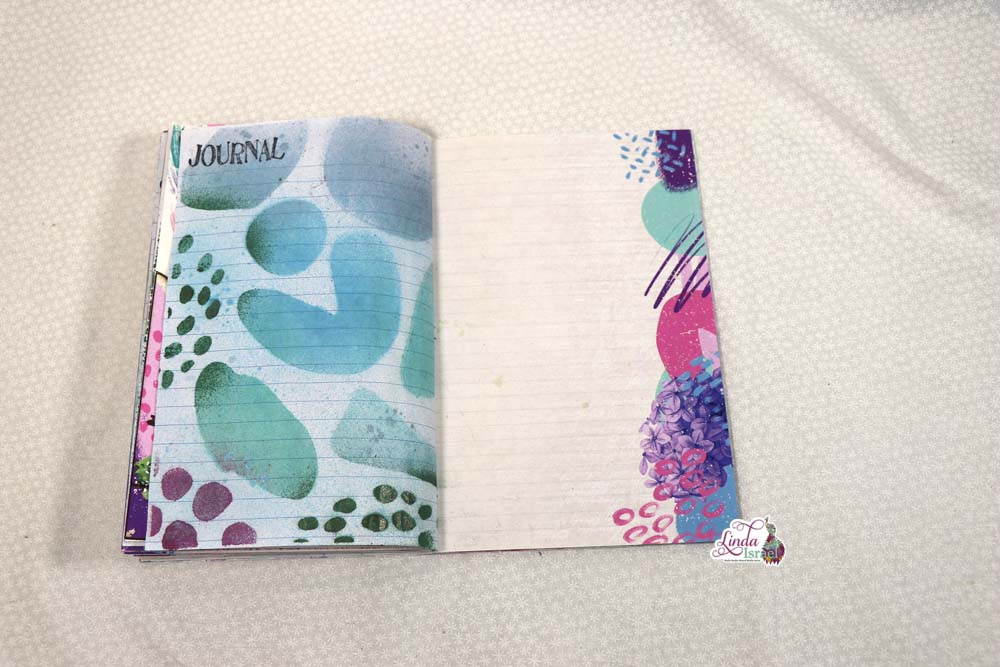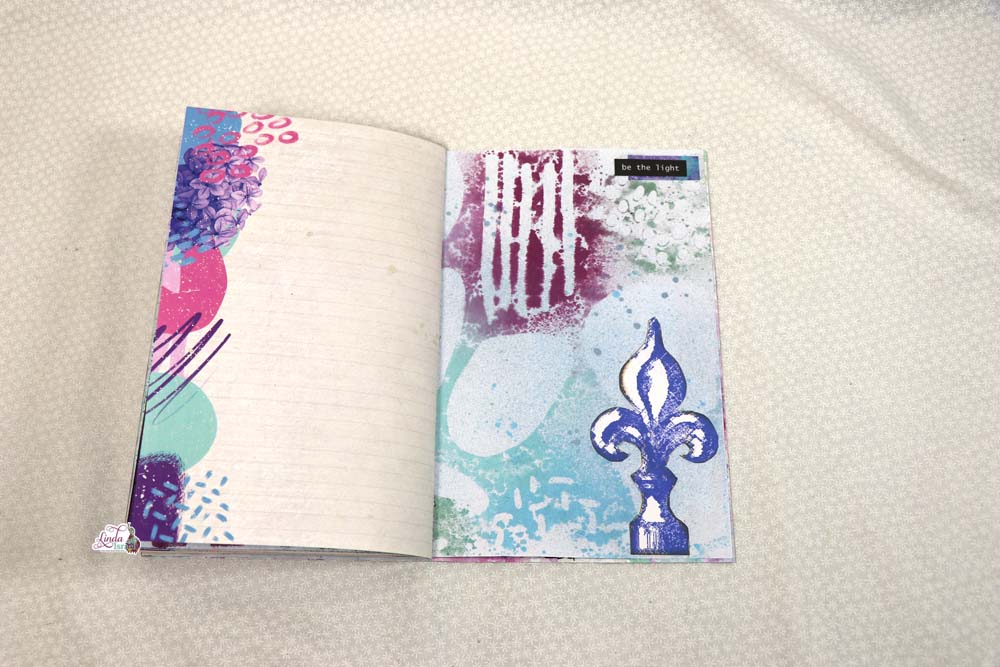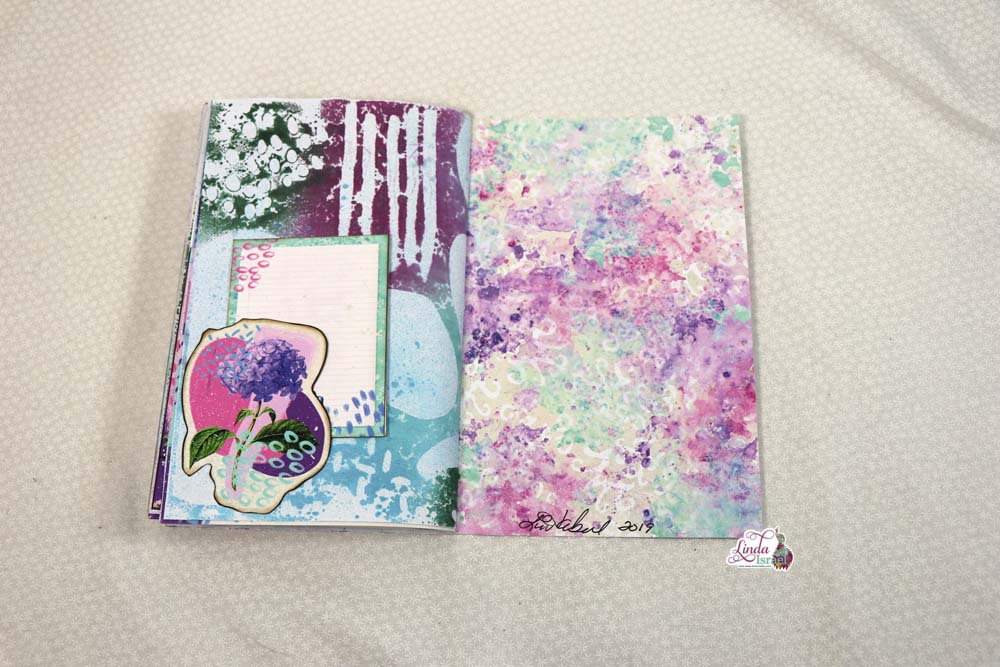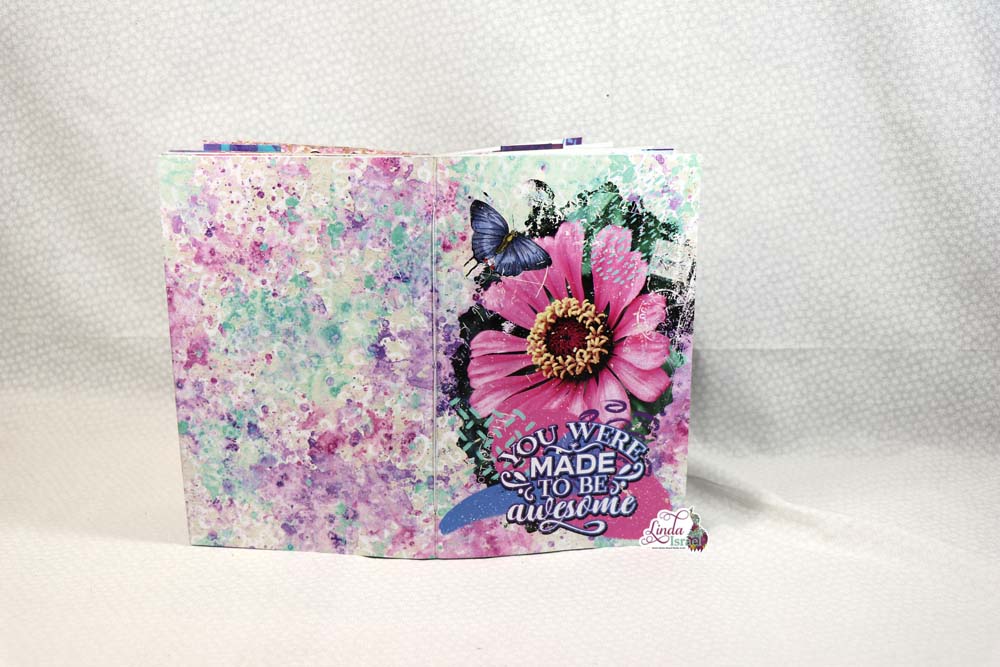 What an awesome and inspiring kit! Share with us what your positive vibe is! What do you love the most about the new kit?
Robin F.
Make sure to check out the Friendly Junk Journal People Facebook group. Of course, you are welcome to join the Friendly Junk Journal People Facebook group. The group is growing daily and we are a friendly group willing to help each other and encourage each other.
Interested in any of the projects Linda has created? Please feel free to contact her through her website. Here is her shop, a lot of items featured and add more weekly.
Keep updated on her posts by following the blog by creating an account.  Follow Linda on her Facebook Page or on Instagram for updates that may not be shared on the blog.
Thanks so much for stopping by the blog today to see the Positive Vibes Junk Journal Flip Through,