Showing a super easy Folded Book Page Pocket Insert Tutorial. Grab a book page, scraps of paper, stamps and create a fun little folded book page with pockets.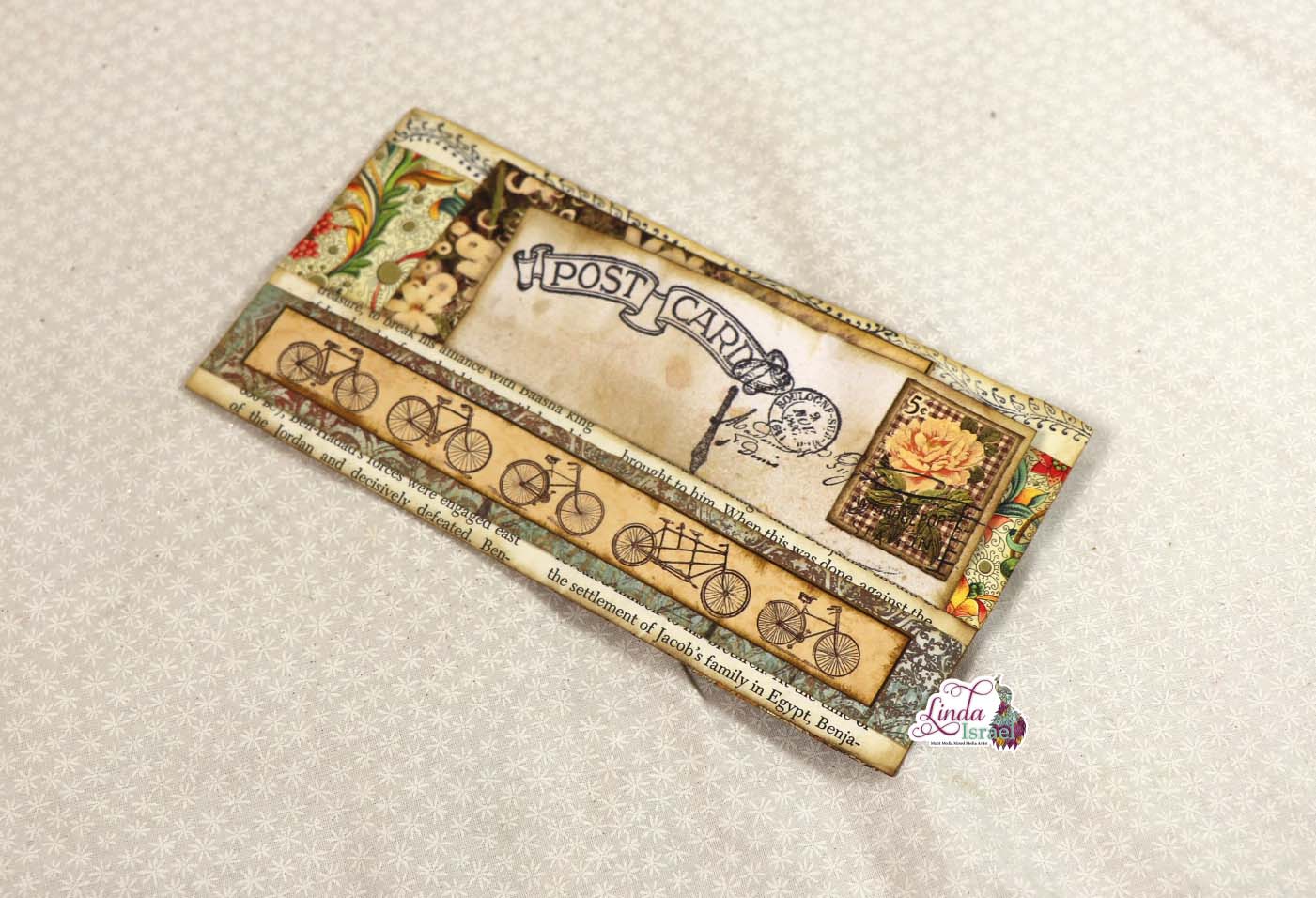 Folded Book Page Pocket Insert Tutorial Video
Supplies used for the Folded Book Page Pocket Insert Tutorial.
Using up those scraps to make a pocket element is so easy. A book page is a great foundation to hold other papers. Don't have fancy printed papers? Make your own by using gel prints or painted pages.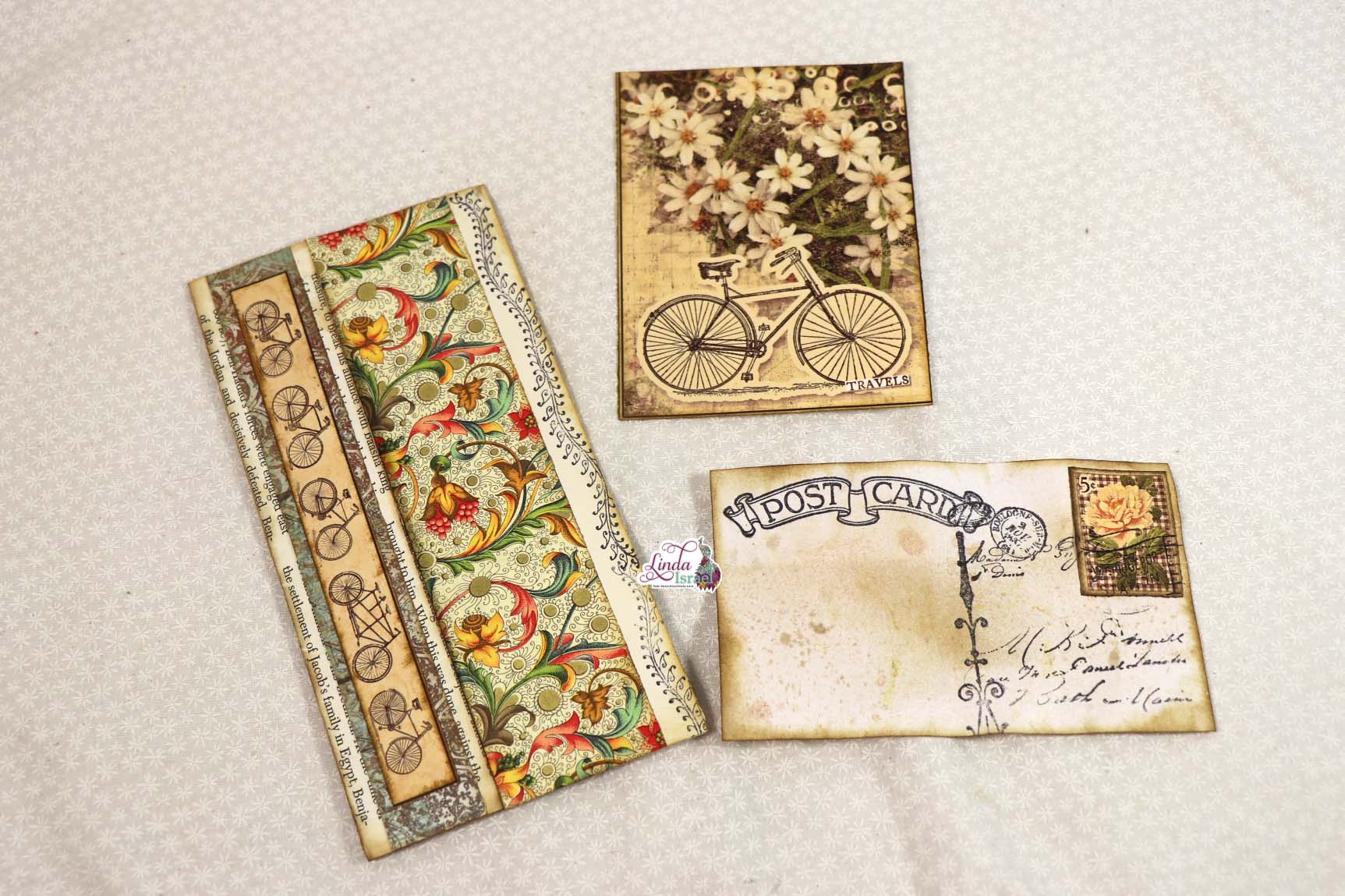 Starting out with an index card, Linda lightly sprays tattered angels glimmer mist, she then distressed the edges to give an aged effect with Walnut Stain Ink. Using postal cube, postmark collage and the iron finial rubber stamps she then creates a postcard featuring a faux stamp by Calico Collage. 
Select a book page to fold in half. Linda cut the book page so that it would be about 7 inches wide. When the page is folded in half the page should be 7 inches long by about 5 inches wide. Fold the page again to create a pocket. Linda used a sheet from a tear off notepad to determine how wide to make the pocket. Apply distress ink to the edges.
Adhere strips of paper on the pocket and foundation to create interest and then take the the stitches stamp to the edge of the page to finish the look.

Autumn digitals by Calico Collage elements are featured on the outside pocket. The finial rubber stamp with distress ink on a scrap of paper Linda tucks into the larger side pocket. This is a great idea for using up those larger bits of paper you've been saving.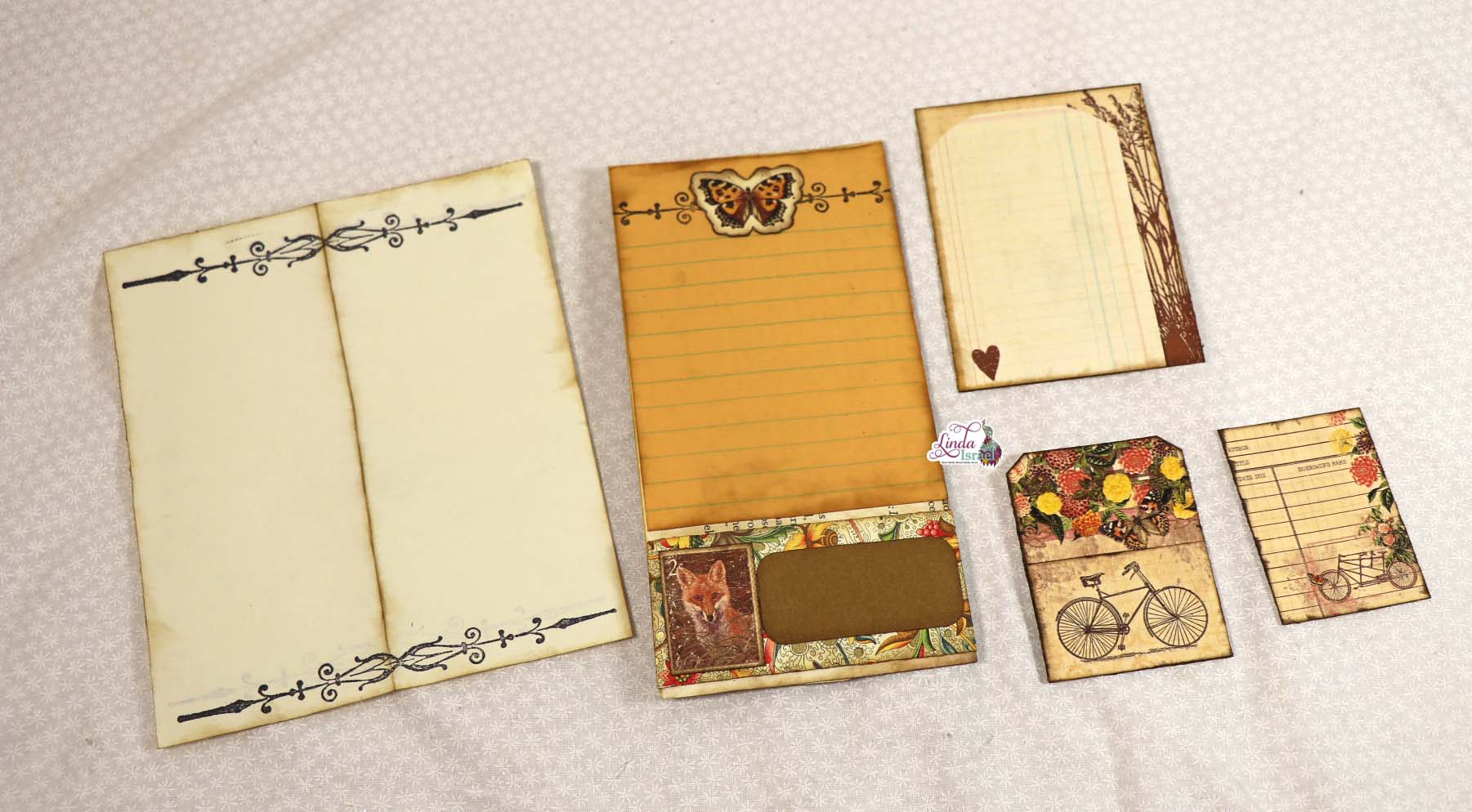 What did you like best in this tutorial?
Robin Fennessy
Make sure to check out the Friendly Junk Journal People Facebook group. Of course, you are welcome to join the Friendly Junk Journal People Facebook group. The group is growing daily and we are a friendly group willing to help each other and encourage each other.
Interested in any of the projects Linda has created? Please feel free to contact her through her website. Here is her shop, a lot of items featured and more added weekly.
Keep updated on her posts by following the blog by creating an account.  Follow Linda on her Facebook Page or on Instagram for updates that may not be shared on the blog.
Thanks so much for stopping by the blog today to see my Folded Book Page Pocket Insert Tutorial!